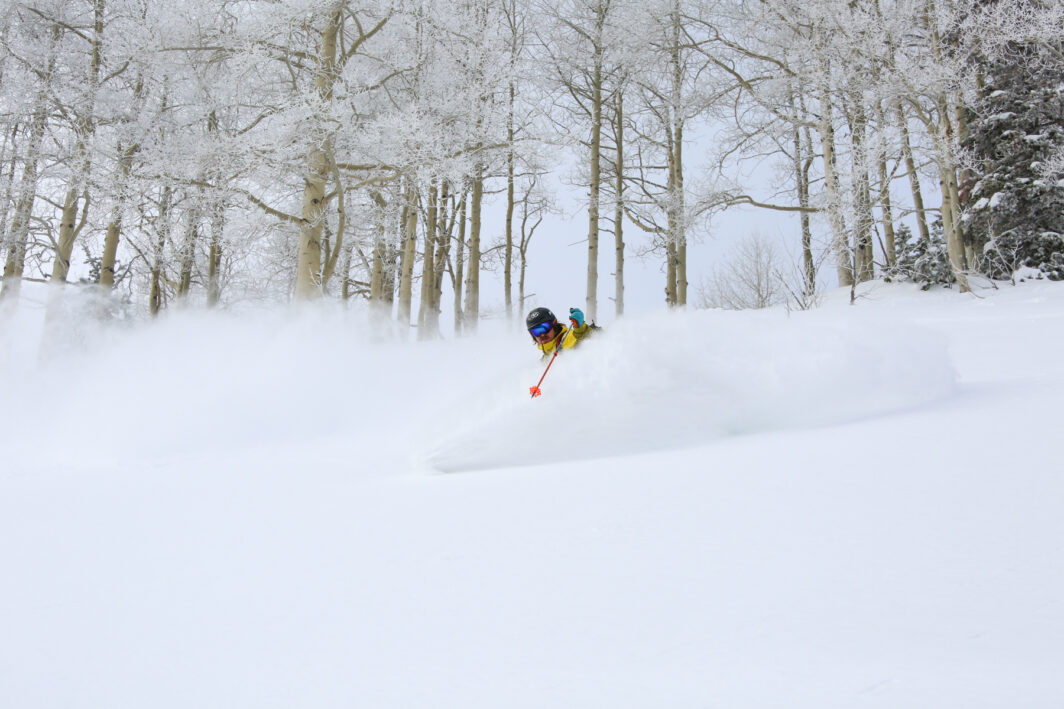 Early-Rise Camber vs. Hybrid Rocker: Do I want the SuperCharger or the V8?
"Do I want the SuperCharger or V8?" Good question. These are two of our most popular skis and they feature two different camber profiles: the early-rise camber or the hybrid rocker. These two camber profiles make up the entire Voile ski line (aside from the new Manti Ski which uses a unique camber profile). If you read the reviews on the SuperCharger or V8, you know each ski is esteemed in the backcountry community. However, you might not know which ski platform is a better fit for you…
Both the V8 and SuperChargers are trusted "go-to" skis for diverse terrain. We take pride in crafting simple, solid, backcountry equipment that is capable of handling whatever you throw at it. We also take pride in crafting specialized tools for the job at hand…
In this article, we will point out the differences in camber construction, categorize Voile Skis based on their platform, explain the difference in performance or "feel", share feedback from our ambassadors, and provide a quick FAQ. Read on to determine what ski best suits your needs and goals.
Voile Camber Profiles

Can you spot the differences?

• Hybrid Rocker: (V8) has a more dramatic "rockered" tip and tail. Extended contact points. Shorter running length.
• Early-Rise Camber: (SuperCharger) has a less pronounced tip and tail. Smaller contact points. Longer running length.
A few notes on running length:
"Running length" is how much of your ski's edge will hold and drive a turn. As a general rule: shorter running length equals less edge engagement. If you're looking for an agile ski, less is more. If you're looking for total control (and the associated responsibility), more is better.
Running length also has an impact on uphill touring. It is this section of the ski that provides traction while using climbing skins. This means that the Early-Rise Camber is a more efficient ski for long ascents, especially ascents with harder snow conditions.
Difference in Performance
| Early-Rise Camber | Hybrid Rocker |
| --- | --- |
| Easier on edge | Easy turn initiation (fast pivoting) |
| Wider tail: holds edge throughout the turn | Tapered tail: floaty maneuverability |
| "Perfect" turns | "Playful" turns |
| "Carving" | "Slarving" |
| Railing | Surfing |
| Longer sidecut / Bigger turn radius | Shorter sidecut / Tighter turns |
| Directional | Intuitive |
Let's be clear… both platforms are easy to ski (the beauty of Voile ski design). And both handle well in varied terrain (another beauty of Voile Skis). We know the backcountry can be extremely varied. As such, we design versatile and capable tools. So don't stress too much about what platform to choose.
We're highlight the edging capabilities in the Early-Rise platform, but the HYBRID rocker platform has them as well (that's why it's called a hybrid). The edging properties are present, just slightly muted by rockered tips and tails that give our Hybrid Rocker skis a floaty feel.
Both platforms will float in powder and both can drive a line. So what it really comes down to is your preference (skiing style) and location (snow conditions).
Place-based decision making
Maybe you're lucky enough to live in a place where the daily tour pack list includes: beacon, shovel, probe, and snorkel. If so, Hybrid Rocker would be the first choice of many a Voile rider.
Maybe you never quite know what to expect when weather systems roll through… Some days are blower, others are a bummer. If you want to ride it all, the Early-Rise Camber is capable of performing under various pressures.
Voile skis are, above all else, BACKCOUNTRY skis. This means that they are designed to handle the varied conditions that will be presented over the course of your tour. Of course, some shapes will be exalted when riding in specific conditions. The table below shows where each ski shines the brightest.
Early-Rise Camber skis carve more exacting turns. Hybrid Rocker skis are playful in comparison, and lean more toward powder days.
"BC" skis include a traction pattern base for long ascents over rolling terrain.
The bottom line: the "ideal ski" is all a matter of opinion! Lucky for us, we've got a few professional skiers to weigh in:
What our ambassadors have to say…
Expert knowledge from Ben Zavora
I have been skiing Voile V8 skis in various lengths for the past 8 seasons and they have been my go to powder ski. Although the V8 has been my favorite Powder ski for years, it is also super versatile in firm and variable conditions. The V8 is a very predictable ski, so much so, I have used it for steep couloir skiing over the years as well and when variable conditions are present, the V8 shines! I have been skiing the regular and hyper version of the Charger for the last 4 years and have come to really enjoy it as my all around ski. The early rise contributes to what I refer to as "Power Steering" and the conventional tail makes them easier to set on edge than the V8. We ski a lot of deep powder around Cooke City and the V8 is definitely my go to deep powder ski. I like the soft tails for slarving through trees and obstacles, where as the Chargers tend to turn more exact and "rail" on turns. For me, my normal season starts with V8's every year for our typical bottomless powder and as the snowpack stabilizes and becomes more supportable, I usually switch over the my Chargers until late spring, when I go with my Vectors on a regular basis for ski mountaineering season.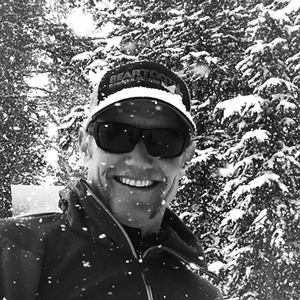 ---
---
Ben Zavora is an AMGA Certified Ski Guide and owner of Beartooth Powder Guides in Cooke City. Ben has been extensively exploring the backcountry of Montana, Idaho and California for the last 24 years and his enthusiasm for Powder skiing and Ski Mountaineering just seems to grow stronger each year. The goal of Ben and his guides at Beartooth Powder Guides in Cooke City, Montana is to "Create a socially significant business that encourages people to get outdoors and appreciate the beauty of the mountains, while sharing our enthusiasm and love for the wild places of Montana."
Expert knowledge from Nathan Rowland
With the Voile Hybrid Rocker profile, the V8 and HyperV8 can easily transition between carving and 'slarving' in soft snow. They are also very agile skis for their length since the actual running length (contact area) of the ski is shortened with generous tip and tail rocker. Most at home in three-dimensional snow (powder or sun softened), the V8 is a soft flexing fun-hog of a ride happy to be thrown in to a variety of turn shapes. Playful to its core, the paradoxical fat-agile, carevable-slarvable V8 is my go to board for soft conditions.
By comparison, the SuperCharger and HyperCharger are still powder hungry boards but are generally more committed to riding on edge. With a stiffer flex and more traditional tail, this ski likes to be piloted on rails down the fall line. The SuperCharger is quick from edge to edge and handles hardpack as well as firmer backcountry conditions (think ski mountaineering) with aplomb. Its a versatile ride with float when you want it, but the power to handle the full spectrum of conditions when you venture out in to the unknown.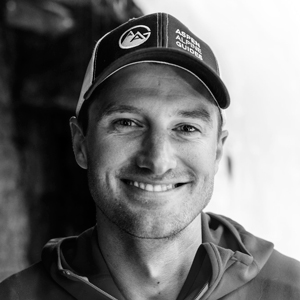 Nate Rowland
---
---
Nate grew up in Washington State near iconic Mt. Rainier and learned to ski on the slopes of the state's volcanoes. Trading a deep coastal snowpack for the light continental crapshoot of Colorado, Nate has called the Elk Mountains near Aspen home for the last couple of decades.

As a year round guide with Aspen Alpine Guides, he spends the snowy months ferreting out high alpine powder, ski mountaineering and linking up backcountry huts between Crested Butte and Vail. Over the years Nate has been fortunate enough to take his skis for walks in many exotic locations from Kyrgyzstan to the Aleutians.
Expert knowledge from Ty Guarino
SuperCharger and early rise: Out of the two different camber-profile platforms offered, the SuperCharger and it's relatives act, feel, and ski much more traditional than the hybrid rocker. The combination of a stiffer and flatter tip and tail helps the ski hold a better edge on firm snow. Although the turning radius is a bit longer than the V8, the SuperCharger still feels nimble in tight trees or steep couloirs. With a moderate width, powder days are still within the SuperCharger's wheelhouse. My quiver pick: I use superchargers as my every day backcountry ski as well as on-piste at the resort. From steep couloirs to mid winter powder, the camber, dimensions, and sidecut of the SuperCharger seems to be a perfect fit as a one-ski-fits-all pick. If I could only have one Voilé ski, it would be this one.
V8 and hybrid rocker: With a softer tip and tail to its SuperCharger counterpart, the V8 has a more forward stance, and a tighter turning radius, and a softer feeling flex. The hybrid rocker feels forgiving, bouncy, and playful, and is most advantageous on the deepest of powder days. Although it looks and feels fat, the V8 is still nimble in the trees and has an exceptionally quick hop turn due to it's more center-mounted profile. My quiver pick: I use the V8 for Canada hut trips, popping pillows, and floating heavy-pow at the resort.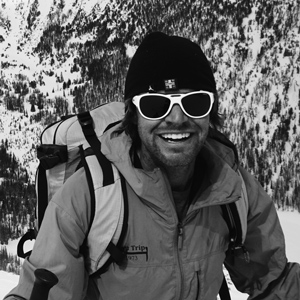 Ty Guarino
---
---
Ty is a career Mountain Guide and Ski Patroller currently working for Exum Mountain Guides, Mountain Trip, and Bridger Bowl Ski Patrol. He is a Certified Ski Guide through the AMGA, and continues to work towards his IFMGA accreditation. Originally from southern New Hampshire, Ty developed his passion for Backcountry skiing on the eastern flanks of Mt Washington in New Hampshire's Presidential range. Currently Residing in Bozeman Montana, Ty skis as much as possible in and around the greater Yellowstone ecosystem. Although Bridger Bowl is his home mountain, Ty likes to explore other skiing venues including Alaska, South America, New Zealand, and New England.
Still on the fence?
Are there specific models from other brands you've either loved or hated? Dig into their camber profiles and see what is most-similar to Voile's in order to help determine if the SuperCharger or the V8 platform provides the "feel" you're seeking. Look for a ski in the corresponding camber platform that has a waist width that is familiar to you.
If you've read through this article and decided you want a blend of both, then the new Voile Manti Ski is likely what you're after. It's essentially a blend of the two platforms. Click here to learn more about the Manti.
FAQ
Uphill performance differences?
The longer running length of the Early-Rise Camber makes for a more efficient uphill ski.

What platform is more beginner-friendly?
The Hybrid Rocker is more playful and forgiving, whereas the Early-Rise Camber really shines when precise control is applied.

Best platform for couloir skiing?
Depends on your riding style!
For quick hop turns / soft snow: Hybrid Rocker
For quick edge to edge / hard snow: Early-Rise Camber

Best platform for tree skiing?
Hybrid Rocker's shorter turning radius and playful nature makes tree skiing a joy.

Best platform for the resort?
Early-Rise Camber makes the most out of a wider array of conditions, and especially harder snow. These skis also love to drive a line!

Best platform for varied terrain?
Early-Rise Camber makes the most out of a wider array of conditions, especially harder snow. These skis also love to drive a line!

Is either platform more prone to edge hooks or tip dive?
Voile skis are overall very forgiving. Tip dive is only a concern with stiff telemark bindings mounted on narrow skis.