Voile V8 Skis
5603
$695.00
ATTENTION: Voile V8 Skis mounted with quiver killers are not covered under Voile factory warranty.
Description
---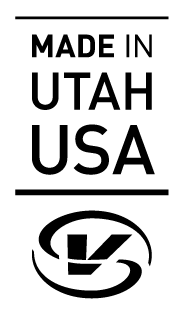 Brawny, yet agile. Obese, yet svelte. Floatable, yet carvable. A list of ridiculous ironies and superlatives could go on and on, but one thing is for certain: The Voilé V8 is the ultimate fun hog.

We're not just blowing our own horn here. That's what the testers from Backcountry, Powder and Freeskier Magazines all said, too.

The V8's ultra-wide shovel, tapered tail and perfect amount of sidecut all add up to an incredibly stable ride in deep powder, without sacrificing the maneuverability needed for skiing in tight places. And, of course, our signature Voilé Hybrid Rocker shines in the mix, as well.

Sounds great, but you may be thinking that a ski this burly must also weigh in like an Abrams Tank. Not so, think again. The V8's lightweight Aspen core and carbon-fiber construction keep its weight to a minimum. (The actual amount even surprises us.)

Deep in the backcountry or deep in powder at the resort, the V8 gives skiers an amazing platform to conquer almost any terrain and condition.


Also see our lightweight "Hyper" version of this ski: Voile Hyper V8


Construction
---
Aspen / Single Carbon
Full-Perimeter Steel Edge
Two lengths of 2mm steel with inset teeth wrap the full perimeter of the ski. Each section meets at the outermost points of the tip and tail, and is painstakingly hand-bent to ensure a precise layup.
Anti-Ice Topsheet
Exceptionally durable polyamide, with an irregular texture that slows the accumulation of snow and allows easy removal of snow and ice build-up when the approach is long and/or conditions are freezing.
Reinforced Binding Mounts
Heel and toe mounting areas are reinforced to prevent binding pull out.
Triaxial Fiberglass
Triaxial fiberglass increases dimensional stability along three axis.
Laminated Aspen Wood Core
The hardest wood core we employ, Aspen provides a smooth/damp ride on hardish conditions and more readily takes the abuse when things get out of hand.
Voile Carbon-Weave
Our proprietary carbon fiberglass regulates the ski's flex without an impact on bonding strength.
Sintered Black Base
This ski passes on the base graphics for the sake of an ultra-high molecular density base; making for faster downhill performance and greater wear/impact resistance.

Many claim that a black base increases a ski's maximum speed. Something about "snow melting faster," which apparently has the effect of "increasing lubrication." Sounds pretty nice, right? Of course, we don't really know if it's true... Regardless, you can rest assured that your p-tex repairs will be seamless after your day spent breaking the sound barrier.

Anti-Ice Topsheet

Reinforced Binding Mounts

Triaxial Fiberglass

Laminated Aspen Wood Core

Voile Carbon-Weave

Rubber Foil
Full-Perimeter Steel Edge

Sintered Base

Camber Profile
---
Voile Hybrid Rocker

Dimensions
Length (cm) : 165

| | |
| --- | --- |
| Tip Width (mm) | 134 |
| Waist (mm) | 107 |
| Tail Width (mm) | 117 |
| Radius (m) | 16.6 |
| Pair Weight (lbs.oz./kg) | 6lbs 1oz / 2.75kg |
| Suggested Skier Weight Range (lbs-kg) | 110-150 50-68 |
Length (cm) : 171

| | |
| --- | --- |
| Tip Width (mm) | 138 |
| Waist (mm) | 110 |
| Tail Width (mm) | 120 |
| Radius (m) | 17.0 |
| Pair Weight (lbs.oz./kg) | 6lbs 15oz / 3.15kg |
| Suggested Skier Weight Range (lbs-kg) | 120-150 54-68 |
Length (cm) : 176

| | |
| --- | --- |
| Tip Width (mm) | 141 |
| Waist (mm) | 112 |
| Tail Width (mm) | 123 |
| Radius (m) | 17.3 |
| Pair Weight (lbs.oz./kg) | 7lbs 5oz / 3.31kg |
| Suggested Skier Weight Range (lbs-kg) | 120-190 54-86 |
Length (cm) : 181

| | |
| --- | --- |
| Tip Width (mm) | 143 |
| Waist (mm) | 114 |
| Tail Width (mm) | 124 |
| Radius (m) | 18.0 |
| Pair Weight (lbs.oz./kg) | 7lbs 12oz / 3.52kg |
| Suggested Skier Weight Range (lbs-kg) | 130-190 59-86 |
Length (cm) : 186

| | |
| --- | --- |
| Tip Width (mm) | 146 |
| Waist (mm) | 115 |
| Tail Width (mm) | 126 |
| Radius (m) | 18.4 |
| Pair Weight (lbs.oz./kg) | 8lbs / 3.63kg |
| Suggested Skier Weight Range (lbs-kg) | 140+ 64+ |
Length (cm) : 193

| | |
| --- | --- |
| Tip Width (mm) | 150 |
| Waist (mm) | 119 |
| Tail Width (mm) | 130 |
| Radius (m) | 20.4 |
| Pair Weight (lbs.oz./kg) | 8lbs 12oz / 3.97kg |
| Suggested Skier Weight Range (lbs-kg) | 150+ 68+ |
Product Reviews
I've caught the V-8 grin!!!
Bought my V8s at the beginning of this season and mounted them for Tele with 22D Lynx bindings and Scarpa TX pro boots. In my 35 years of skiing I've never had a dream set-up even close to this, and the V8s are key to the versatility and the outright transcendent performance. The wide shovel and dialed-in rocker provide the most amazing float in any amount of soft snow. Versatile too, as they carve tight squiggles in the trees. The exceptionally lightweight construction and camber makes for easy jump turns when it gets technical and you need to pop out of the mank. Light enough you hardly feel them on your back when booting, or your feet when skinning. I have about 25 backcountry and 5 resort days on them so far this year and simply can't get enough! They power through/over anything that comes my way- even taming the infamous death crust I so often seem to encounter. Not the 1st choice for icy tracked-out moguls at the ski area, but they'll pick their way down through them if needed. Just a Note: I would mount Tele bindings 1.5" aft (boot center 1.5" aft of ski center) so tails don't wash out in hard snow conditions when t-turnin'. By far the best $$$ I've ever spent on a ski! If your V-8 grin lasts more than four hours, don't worry about seeing a doctor- just keep skiing and grinning!!
Was this helpful?
One ski to rule them all!
Calef Letorney
01/14/2020
If I could only have 1 ski, this would be it. They float great in powder, but also have remarkable edge hold on ice. The contradiction continues in that they are really pretty darn light (especially for the size!) so they tour great but yet they don't ski like a light, flimsy ski. These skis smash through crud and chopped snow as if they were solid maple... simply remarkable! Well done Voile! If you are on the fence, get some!
Was this helpful?
Taos Pow Slayer
I have this ski in the 186, and weigh about 170 lbs with my pack. My understanding is that the design of this ski has been unchanged for a number of years. If you take it into the mountains, you will understand why. It is a timeless classic. Weighing 8 lbs in the 186cm length, it is light, strong, with excellent flotation, and even in the longer lengths it is surprisingly nimble. Although powder is where it shines--with its ample shovel and generous waist--it is no slouch in less than ideal conditions. This ski permits long distance travel, is wonderful to skin with, and inspires confidence on the descent. The V8 has been my go-to climbing partner for the past five years, and is the heart of my quiver. It was mounted in the past with a Voile Hardwire X2 binding, currently has Axls on it, and I have plans to put a Lynx on it. For Telemark, I prefer this ski mounted 2-3 cm behind recommended boot center. My patrol director, who has been skiing the backcountry for 35 years, from the Alps to the Rockies, has this ski in the 193cm length, mounted with Outlaws.
1 of 1 customers found this helpful.
Was this helpful?
A gutless replacement for the Buster
Maciej Pike-Biegunski
01/03/2020
Several years ago I got a set of Voile Busters. With 2 carbon sheets and a big sidecut, those skis ripped!! At least, they ripped until a Dynafit toepiece ripped out of them. Since I'd loved those skis, I didn't hesitate to replace them with a set of V8's. From the first turn, they were kind of disappointing. The softer construction (only 1 carbon layer) meant that the shovels folded over at any hint of forward pressure. High speeds or manky snow meant I had to keep my speed waaaaaay down. To be fair, I'll bet the pushback from the shovels makes these great for tele skiers. Weight the shovel, and it won't sink....ever. But it also won't charge.....ever. So for backcountry skiers on pintech bindings, avoid these unless you also avoid speed. A final note (and big part of the 2 star rating)-my Busters failed because the soft wood cores on Voile skis don't hold up to hard skiing-and entire toepiece ripped out of a ski with 50ish days on it. Now Voile won't honor warranty if you put threaded inserts in!? The combination of low density wood and inadequate fiberglass matting in the binding mounting zone are a recipe for binding screws to rip out. And now you can't do the one thing that might prevent that without voiding your warranty.
Thanks for the review. We have seen threaded inserts (quiver killers) fail which is why are don't warranty them. Our ski mounting patches have since been reinforced with additional fiberglass, and will hold up to hundreds of days of skiing if they're properly mounted, maintained, and used in appropriate conditions. Based on the review, it sounds like the SuperCharger has skiing characteristics that would better match your pursuit of speed and performance in mank.
Was this helpful?
Only skis you will ever need!!!
I have been riding the V8 176 for the last four years. I am not a one brand guy but after shredding on these I am sold! I would call myself an intermediate skier as I got a bit of a late start, but these skis have allowed me to hang with all my expert buddies anytime and any where! With the light weight of around 7lbs they have allowed me the freedom to tour the back country or with the smooth tip width of 141 and a tail width of 123 I find myself able to carve down any terrain needed. Of course they are the ultimate powder ski as they help me float and stay above the deep stuff, but I really believe they are so versatile that if you are going to purchase one set of skis, these are "THE ONLY ONES" you will ever need!
2 of 2 customers found this helpful.
Was this helpful?
Too difficult to choose a title...maybe just 3 letters letters ...WOW
Jean-Philippe Finocchiaro
10/25/2019
Verified Buyer
I'd never imagine when I bought these skis how amazing they are. I read few good reviews of the V8 and wanted a ski that I wouldn't see often at the feet of others skiers in south of France but they exceeded my expectations. I won't explain in details why they are so good, Blake has done that very well, I just say that I own the 186 and I use them for everything, every snow conditions from powder to ice, everywhere...powder, resort, on piste, backcountry, touring...they ride like a 120+ underfoot in powder and a 100 in hard pack. Voile, NEVER stop the V8, please.
Was this helpful?
Surf. The. Powder
Tyler Guarino
10/24/2019
Verified Buyer
The shape, size, flex and profile of the v8 is a timeless masterpiece.
1 of 1 customers found this helpful.
Was this helpful?
My Favorite Ski 5+ stars!
I have owned this ski in 176, 181, 186, and currently 193. Ive been skiing on various versions of this ski for at least 5 seasons. I am 6'2" and have to say my favorite size is 181 or 186. These sizes work for everything: tight trees no problem, steep and technical they are plenty predictable for that, and when the snow isnt perfect they make you look like a master in breakable curst. The narrow and slightly softer tails are really forgiving if you get thrown back seat. These mid range sizes are super nimble and fun to flick around in tight trees. I upped to the 193 last year, and they do work great for the deepest powder days and super fun at the resort. The problem is most of my touring boots have trouble pushing it around. I have to say I have never had a problem riding the 193's in the deepest of Teton powder days, resort or backcountry. There is not a ski I would recommend more, as a one ski quiver in a powder prone area, or as part of your collection. This ski is absolutely legendary and I plan to have at least one pair ready to ride at all times!
1 of 1 customers found this helpful.
Was this helpful?
V8
Nick D'Alessio
09/29/2019
Verified Buyer
I've used the V8 for four years now and they are my favorite skis I've ever been on. They are light enough not to wear you down too much on the way up yet you can charge them as hard as you can. I have a pair of these for laps at the resort and powder days in the backcountry.
2 of 2 customers found this helpful.
Was this helpful?
The One
Weston D
09/28/2019
Verified Buyer
I have been skiing this ski for the last 4 years, and it is my all time favorite ski (ever). Early rise and tail taper make for easy turn releases and predictability in the most variable conditions. The camber under foot is perfect, allows for energy exiting the turn while also making the ski incredibly versatile. I know they arn't meant for it, but the thing can rail turns on the hard pack in between powder stashes. It is also a great tourer, while the HyperVersion is even lighter the OG V8 strikes a nice balance on weight but can still plow through some crud. Versatile, predictable and , IMHO, all time.
3 of 3 customers found this helpful.
Was this helpful?
upc
---
165cm: Part No: 5603-165-1920 UPC: 759948915395
171cm: Part No: 5603-171-1920 UPC: 759948915401
176cm: Part No: 5603-176-1920 UPC: 759948915418
181cm: Part No: 5603-181-1920 UPC: 759948915425
186cm: Part No: 5603-186-1920 UPC: 759948915432
193cm: Part No: 5603-193-1920 UPC: 759948915449