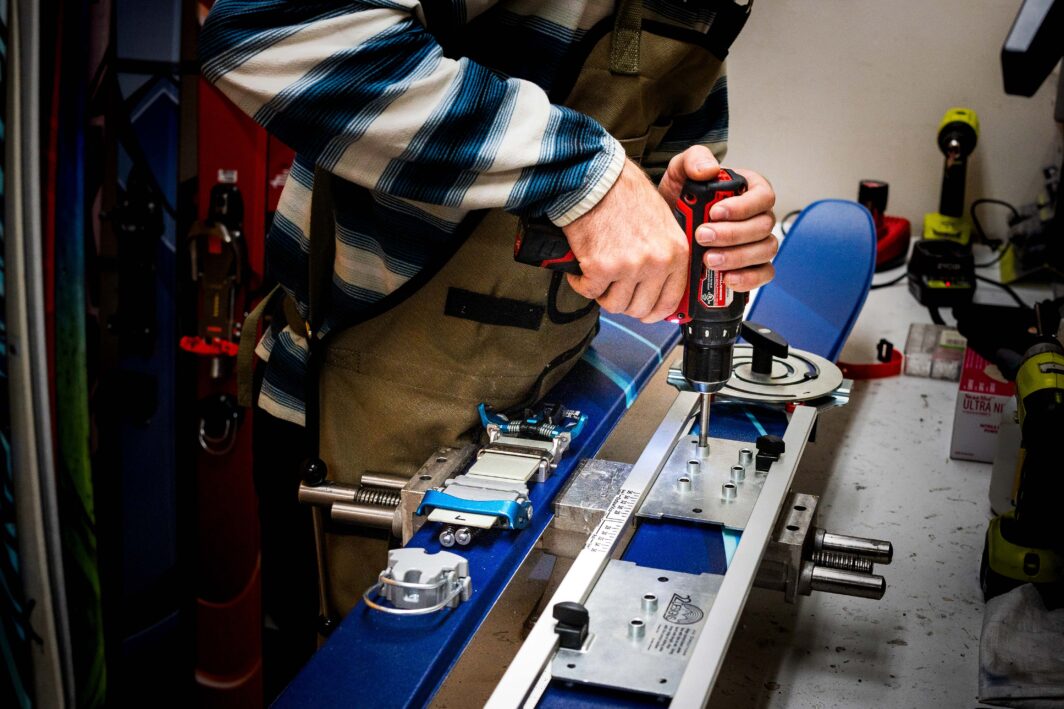 How to Receive a Free Binding Mount, Wax, and Detune
We're excited to announce that we are now offering a free binding mount, hot wax, and edge detune with the purchase of a full-priced ski and binding setup from our website or retail store! Continue reading to learn the terms and conditions of this promotion as well as how to claim your free mount, hot wax, and detune when purchasing online.
Claiming your free binding mount
Go to the product page of the Voile ski you want to purchase.
Select the length of ski you want and enter your Boot Sole Length in the "BSL (millimeters)" box.
Add the skis to your cart.
Go to the product page of the bindings that you want mounted to the aforementioned skis.
Select the size of binding that you want and add it to your cart.
Proceed to check out and add any additional information about the mount to the "Special Instructions" box at checkout.
Order your ski and binding setup and get stoked!
Once you complete those steps, we'll send you an email to confirm the details of your mount such as BSL and mount point. From there, all you have to do is sit back while we get your skis ready and sent to your door.
Terms and Conditions
Both the skis and the bindings must be purchased at full price (This promotion EXCLUDES closeout skis and bindings).
Unless specified in the "Special Instructions" box, we will default to mounting your skis at the Voile Recommended Mount Point for your specific ski model and length.
This promotion does NOT apply to those who purchase using any discounts or "pro codes".
We will NOT mount telemark bindings to ski with Paulownia wood cores (Hyper series + Objective/Objective BC).
If you have any questions regarding this promotion feel free to reach out to us via email (info@voile.com) or phone (801-973-8622). We're more than happy to help and talk skis.