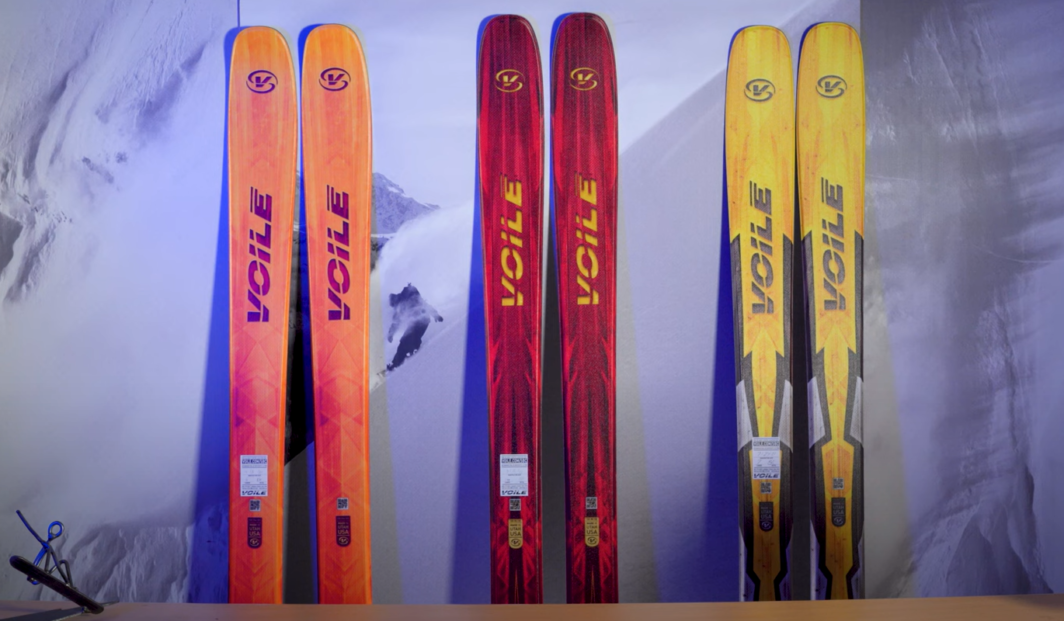 Camber Shootout: Early-Rise vs. Hybrid Rocker vs. Hybrid 2.0
Look, we know what you're thinking…"Didn't we already have this conversation in an older blog post?". And the answer is yes. But, back then, we had not yet developed our award-winning Manti Ski and with its introduction to our lineup, we think it might be worth re-visiting the topic. The last time we did this we looked specifically towards our Supercharger and V8 skis. This time around, we plan to speak more generally on our three types of camber and the characteristics they give a ski. We'll be talking about our "Early-Rise Camber", "Hybrid Rocker", and "Hybrid 2.0". Let's first take a peek at what these Camber Profiles look like and how it affects ski performance.
If you prefer to watch rather than read, look no further! Otherwise, continue to below to check it out in the written form.
Camber Profiles


Pay close attention to the differences (and similarities) between these different profiles.
Early-Rise Camber: Has more defined contact points, a longer running length and less pronounced tip and tail rise.
Hybrid Rocker: Has extended contact points, a shorter running length, and a more dramatic tip and tail rocker.
Hybrid 2.0: Has extended contact points, a medium running length, and a dramatic tail rocker paired with an Early-Rise tip.
Is there a Perfect Pairing?
Well, the answer to that question truly comes down to your preferences and the satisfaction that you get from a ski. While finding the perfect pairing is completely subjective, there are certain categories that each of our skis best fit into.
Ski
Camber Profile
Best Fit Category
Hyper Drifter
Early-Rise Camber
Powder
Supercharger / Hypercharger
Wms' Supercharger / Wms' Hypercharger
Early-Rise Camber
Big Mountain / Powder / Freeride
UltraVector / HyperVector
UltraVector BC / HyperVector BC
Wms' UltraVector / Wms' HyperVector
Early-Rise Camber
All Mountain / Mountaineering
Objective
Objective BC
Early-Rise Camber
Mountaineering
V6 / Hyper V6
V6 BC / Hyper V6 BC
Hybrid Rocker
All Mountain / Powder
V8 / Hyper V8
Hybrid Rocker
Powder / All Mountain / Freeride
Manti / Hyper Manti
Wms' Manti / Wms' Hyper Manti
Hybrid 2.0
All Mountain / Powder
Early-Rise Camber Skis carve edge to edge turns. Hybrid Rocker skis are playful in comparison and lean more towards powder days. Hybrid 2.0 can be loaded up and skied edge to edge but also maneuver quite well in powder and tights trees.
As you can see, there's an All Mountain and Powder offering for each of our Camber Profiles. This was intentional because we know that those two categories are what most skiers end up wanting from our products. That said, if you're looking for something a little more specialized such as a true mountaineering ski, or a Freeride ski, we offer those as well. So is there a perfect pairing? Odds are there is one for you somewhere in the Voile lineup and it really comes down to two things. The type of skiing you're doing and the style of ski you enjoy which we will jump into now.
How Do Early-Rise Camber, Hybrid Rocker, and Hybrid 2.0 Feel?
| Early-Rise Camber | Hybrid Rocker | Hybrid 2.0 |
| --- | --- | --- |
| Easier On Edge | Easy Turn Initiation (Fast Pivoting) | Easier On Edge |
| Wider Tail: Holds Edge Throughout The Turn | Tapered Tail: Floaty Maneuverability | Tapered Tail: Floaty Maneuverability |
| "Perfect" Turns | "Playful" Turns | "Shapeable" Turns |
| "Carving" | "Surfing" | "Slarving" |
| Longer (More) Sidecut / Bigger Turn Radius | Shorter (Less) Sidecut / Tighter Turn Radius | Hybrid (In-between) Sidecut / Quick-Controlled Turns |
| Directional | Intuitive | Versatile |
Let's be clear… both platforms are easy to ski (the beauty of Voile ski design). And both handle well in varied terrain (another beauty of Voile Skis). We know the backcountry can be extremely varied. As such, we design versatile and capable tools. So don't stress too much about what platform to choose.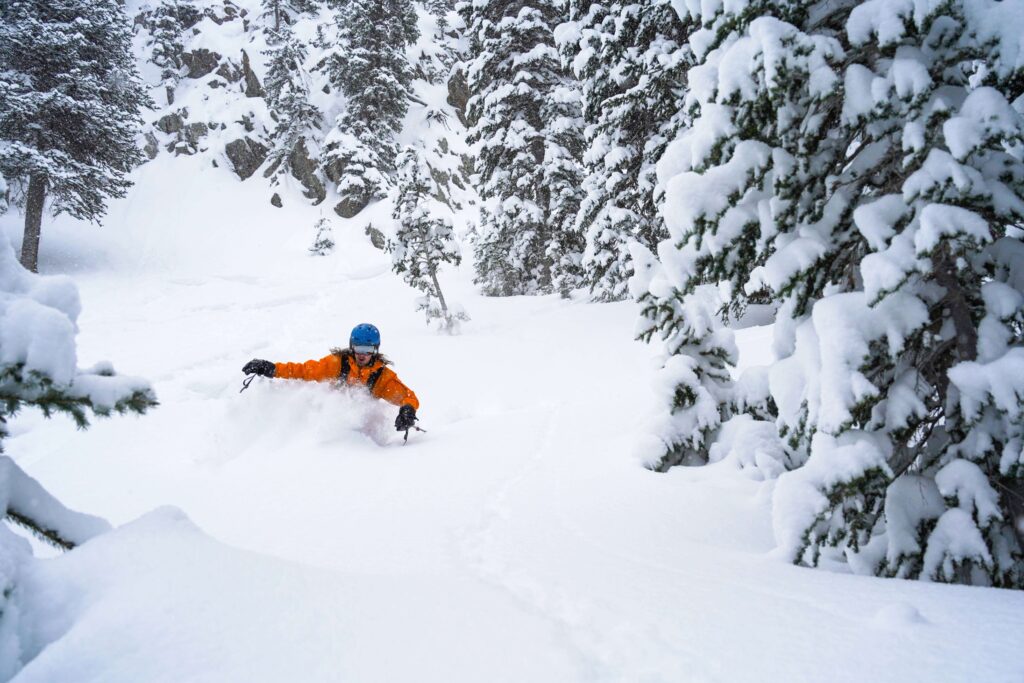 As you can see, the edge to edge capabilities of the Early-Rise Camber are highlighted but the Hybrid Rocker has solid edging capabilities as well (hence the name "Hybrid"). The Rockered tip and tail slightly mute these edging characteristics which gives it that floaty feel. Hybrid 2.0 has the same edging capabilities of the Early-Rise Camber skis but with a Tapered Tail meaning it feels quicker edge to edge but still offers a fluid and controlled turn.
The bottom line is that the ski that's right for you comes down to your personal preferences and opinions on how a ski should feel. Early-Rise Camber, Hybrid Rocker and Hybrid 2.0 are all easy to get along with, it's just a matter of which one does the most for you.
Still Hemming and Hawing?
That's just fine. Choosing the right ski is an involved process and you should ultimately choose something that caters to your style, the type of terrain you'll be in, or a gap in your quiver. Our advice for those that need a little more convincing would be to come down to our Salt Lake City Hub and demo a few pairs! We have a full fleet ready to rock with alpine, tech, and tele bindings. If you aren't near the Salt Lake area, you can always take the camber profiles of skis from other brands that you've enjoyed and compare to the characteristics of the Voile lineup. Feel free to shoot us a message on Social Media if you ever want to chat more about which ski in our lineup you might best get along with.
FAQ's
Uphill performance differences?

The longer running length of the Early-Rise Camber and Hybrid 2.0 makes for a more efficient uphill ski.
What platform is more beginner-friendly?

The Hybrid Rocker is more playful and forgiving, whereas the Early-Rise Camber really shines when precise control is applied. Hybrid 2.0 might be for you if your style lies somewhere between playful and precise.
Best platform for couloir skiing?

Depends on your riding style!
Quick hop turns / soft snow: Hybrid Rocker
Quick edge to edge / hard snow: Early-Rise Camber
For a little bit of both / variable snow: Hybrid 2.0
Best platform for tree skiing?

Hybrid Rocker's shorter turning radius and playful nature makes tree skiing a joy.
Best platform for the resort? 

Early-Rise Camber makes the most out of a wider array of conditions, and especially harder snow. These skis also love to drive a line!
Best platform for varied terrain?

Hybrid 2.0 gets along well with most snow conditions and terrain types. We've found that these skis like to be nimble in tight places but really leaned into when the terrain opens up!
Is either platform more prone to edge hooks or tip dive?

Voile skis are overall very forgiving. Tip dive is only a concern with stiff telemark bindings mounted on narrow skis.