Voile Manti Skis
5706
$750.00
ATTENTION: Voile Manti Skis mounted with quiver killers are not covered under Voile factory warranty.
Description
---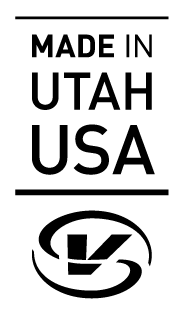 "A ski that can handle it all." Sounds to us like a vision worth striving for... and as it turns out, the fabled "Quiver Killer" may have been hiding right under our noses. Introducing the Voile Manti: a ski that spans both of our legendary ski construction platforms.

Its early-rise tip and gradual tail rocker—a further exaltation of the V8's camber profile—equate to playful performance when the snow is soft and deliciously deep. The Manti also has a hard-working tail—an evolution of the renowned SuperCharger—with a radius that executes quick and controlled turns in conditions however firm.

With its lightweight and durable aspen core, the Manti truly embodies our commitment to simple and solid backcountry equipment. But of course, you've come to expect that much by now.


Construction
---
Aspen / Single Carbon
Full-Perimeter Steel Edge
Two lengths of 2mm steel with inset teeth wrap the full perimeter of the ski. Each section meets at the outermost points of the tip and tail, and is painstakingly hand-bent to ensure a precise layup.
Anti-Ice Topsheet
Exceptionally durable polyamide, with an irregular texture that slows the accumulation of snow and allows easy removal of snow and ice build-up when the approach is long and/or conditions are freezing.
Reinforced Binding Mounts
Heel and toe mounting areas are reinforced to prevent binding pull out.
Triaxial Fiberglass
Triaxial fiberglass increases dimensional stability along three axis.
Laminated Aspen Wood Core
The hardest wood core we employ, Aspen provides a smooth/damp ride on hardish conditions and more readily takes the abuse when things get out of hand.
Voile Carbon-Weave
Our proprietary carbon fiberglass regulates the ski's flex without an impact on bonding strength.
Sintered Black Base
This ski passes on the base graphics for the sake of an ultra-high molecular density base; making for faster downhill performance and greater wear/impact resistance.

Many claim that a black base increases a ski's maximum speed. Something about "snow melting faster," which apparently has the effect of "increasing lubrication." Sounds pretty nice, right? Of course, we don't really know if it's true... Regardless, you can rest assured that your p-tex repairs will be seamless after your day spent breaking the sound barrier.

Anti-Ice Topsheet

Reinforced Binding Mounts

Triaxial Fiberglass

Laminated Aspen Wood Core

Voile Carbon-Weave

Rubber Foil
Full-Perimeter Steel Edge

Sintered Base

Camber Profile
---
Voile Hybrid 2.0

Dimensions
Length (cm) : 171

| | |
| --- | --- |
| Tip Width (mm) | 134 |
| Waist (mm) | 102 |
| Tail Width (mm) | 121 |
| Radius (m) | 17 |
| Pair Weight (lbs.oz./kg) | 6lbs 14oz /​​ 3.13kg |
| Suggested Skier Weight Range (lbs-kg) | 120-190 54-86 |
Length (cm) : 176

| | |
| --- | --- |
| Tip Width (mm) | 136 |
| Waist (mm) | 103 |
| Tail Width (mm) | 123 |
| Radius (m) | 18 |
| Pair Weight (lbs.oz./kg) | 7lbs 9oz /​​ 3.42kg |
| Suggested Skier Weight Range (lbs-kg) | 130-190 59-86 |
Length (cm) : 181

| | |
| --- | --- |
| Tip Width (mm) | 138 |
| Waist (mm) | 104 |
| Tail Width (mm) | 124 |
| Radius (m) | 18 |
| Pair Weight (lbs.oz./kg) | 7lbs 11oz /​​ 3.48kg |
| Suggested Skier Weight Range (lbs-kg) | 140+ 64+ |
Length (cm) : 186

| | |
| --- | --- |
| Tip Width (mm) | 140 |
| Waist (mm) | 105 |
| Tail Width (mm) | 127 |
| Radius (m) | 19 |
| Pair Weight (lbs.oz./kg) | 8lbs /​​ 3.64kg |
| Suggested Skier Weight Range (lbs-kg) | 150+ 68+ |
Product Reviews
Great New England Backcountry Ski
East coast review. I've taken these out a good 8 to 10 times in the Vermont backcountry and on Mount Washington in NH. I've skied pretty much everything from 6-10" blower pow to ice to mashed potatoes and so far so good. These are plenty responsive and maneuverable for the tight trees, but if you want to open it up it is stable enough to do that as well. I definitely appreciate how light the ski is - definitely been taking an extra lap compared to my usual total. They also look pretty sweet, but that's just an added bonus.
Was this helpful?
Mr.
A wonderfully designed backcountry ski. Perfect for the average pow day, and still a ripper ski for the less optimal days in the backcountry. This ski rocks! Fast ascents, great floatation, very high speed limit, and about as versatile as they come.
Was this helpful?
A must have for any skiers collection
Wow. Today was my first experience skiing the Manti and to say it skied awesome is a understatement. First run out this ski was fast, stable, easy to turn, fast to release. We were able to ski it on a snowy fresh 4" new day and every turn I wanted another. This ski is perfect for that one ski quiver in that you can ski it anywhere. The turning control i experienced skiing the trees was out of this world. I feel its one of the most responsive skis i have had the privilage of skiing. I have been selling this ski at the ski shop i work at and I finally can speak from experience when it comes to selling. I noticed that i feel it skis a little short in general so i enjoyed the 181 length. That allows you to just be in such control from top to bottom on these. After the first run i already would have given this ski a Editors choice award. Bravo Voile you truly crafted a do everything powerhouse ski. Im already looking forward to the next demo .
Was this helpful?
Quiver Killer is right!
I've had the 181 Manti's for about a month now. I picked these up to be my daily drivers. These are my 4th pair of Voile skis I've owned over the years and hands down the most fun and "all-around" model I've been on. I'm 5'9" and 170#'s and I've been telemarking exclusively for 20 years. During a typical ski season, I spend 80% at the resort and 20% in the backcountry. I've got about 15 days on them so far and I've mostly skied them in hardpack and variable conditions as the snow in Central Oregon has been nonexistent for the past few weeks. I must say the Manti is a very fun ski. It's very stable in firm conditions. Like no chatter that I experienced with my old Chargers. I love the surfy feeling and I feel like Voile really nailed the shape for a tele stance with the nice early rise and flat-ish tail. The dimensions seem perfect for me for all the conditions I'm usually skiing in. We've finally received some low density powder these past few days and these skis are really shining. They have great float and just blast through the chop. My previous resort specific skis from a different brand were about 2 pounds heavier per pair and I really notice how much easier the Manti is to get into the turn and I find myself still being able to drop easy tele turns at the end of the day. I've got these mounted with the 22 Designs Outlaw X and using Scarpa TX Pro boots. I feel like this setup will serve me well for any day of the week in any conditions. Well, except for those meter fresh days in Japan ;) The awards this ski is getting seem well deserved. I appreciated that they're made in the USA and at a reasonable price point!
4 of 5 customers found this helpful.
Was this helpful?
My other skis feel abandoned
After struggling on 96 underfoot dynafits on the first day of this exceptionally deep season, I bought the Mantis as a ski for deep days and bigger lines. I am transitioning away from a few season focus on ski mountaineering back to more free riding this year. As I Skiied them more in varying conditions I realized I didn't want to ski any of my other skis! They can really do it all. My first run was touring up a small mountain In the back yard. I had a honest out-of-body experience as I clicked in and proceeded to float above myself and watched as my body absentmindedly executed effortless turns on snow that was anything but perfect. The next few days were in deep coastal Alaskan storm snow. This is what I had wanted the mantis for, and oh they preformed wonderfully. Mounted with dynafit speed bindings at voiles recommended position I was perfectly centered, easily balanced and transitioning from turn to turn, stoping landings in the deep snow was easy with the ample stiff tail, and nimble turns through tight trees was a breeze. 104 under foot is no pow board, for the die Hards, I'm sure the V8 is even better for the truly deep! I have 25 days so far, varying from deep days in the Chugach, wind buff on our local glaciers, and ice, snot, mash and hard pack at the local ski hill. I say the Manti is living up to the ridiculously high precedent set by voiles website description! Other + factors - They're light! - Simple! Have had a few carbon fiber skis snap on me now, nice to know there's hardwood under my feet again. - The texture of the top sheet seems to repel snow better than others. I am 5'11" bought a 181, would feel right at home on a 186 as well though. Mounted with dynafit speed radical. Dynafit tlt6 boot @parkerjaysorensen
Parker Sorensen
01/18/2021
2 of 2 customers found this helpful.
Was this helpful?
Voile Manti / Freeheel Life (Salt Lake City
https://youtu.be/cZY5aXLaq_4
4 of 6 customers found this helpful.
Was this helpful?
Craig Christopherson
I ski the Manti in the 181cm length. The turn shape is what I've been looking for. Easy into the turn, easy out of the turn, and light on the up. I'm not a speed demon. It's all about those nice medium sized turns, and lots of them.
01/05/2021
Verified Buyer
8 of 8 customers found this helpful.
Was this helpful?
upc
---
171cm: Part No: 5706-171-2021 UPC: 759948916101
176cm: Part No: 5706-176-2021 UPC: 759948916118
181cm: Part No: 5706-181-2021 UPC: 759948916125
186cm: Part No: 5706-186-2021 UPC: 759948916132