Voile Hyper V6 Skis
5801
$850.00
ATTENTION: These skis are intended to be used with AT bindings.
Voile Hyper V6 Skis mounted with telemark bindings or quiver killers are not covered under Voile factory warranty.
Description
---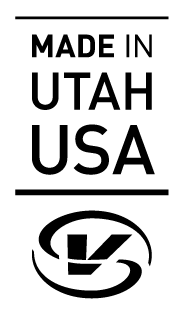 Don't get us wrong. We enjoy some "type II fun" just as much as the next masochist. But, fun doesn't always have to be a near death experience. Which is why we've gone back to the drawing board on one of our most popular ski designs. Our goal? Shed some serious weight.

Introducing the Voile Hyper V6.

A super light, paulownia wood, core and twice the amount of carbon fiber provide the weight savings. But, that's just half the battle. A Voilé ski must be durable too. So, we added re-enforcement to the mountings areas. Even with the 13%-15% weight savings, you still get the downhill performance of our original Voile V6. It's quick to rise, even in the lightest powder—thanks to the tapered shape and Voilé Hybrid Rocker profile. The tight turning radius and shorter running length allows effortless transfer from edge-to-edge but won't leave you puckered when holding an edge is critical. So go ahead, have some fun and remember: you can always go for a couple more laps, if you need more punishment.


DIMENSIONS
---
Length (cm)
163
173
178
183
188
Tip Width (mm)
126
129
131
133
135
Waist (mm)
96
98
99
100
102
Tail Width (mm)
108
110
111
113
115
Radius (m)
17.0
18.0
18.5
19.0
20.0
Pair Weight (lbs.oz./kg)
5lbs / 2.27kg
5lbs 10oz / 2.55kg
5lbs 13oz / 2.64kg
6lbs 3oz / 2.80kg
6lbs 6oz / 2.90kg
Suggested Skier Weight Range (lbs-kg)
110-150
50-68
120-190
54-86
130-190
59-86
140+
64+
150+
68+
UPC
---
163cm:
Part No:
5801-163-2223
UPC:
759948918082
173cm:
Part No:
5801-173-2223
UPC:
759948918099
178cm:
Part No:
5801-178-2223
UPC:
759948918105
183cm:
Part No:
5801-183-2223
UPC:
759948918112
188cm:
Part No:
5801-188-2223
UPC:
759948918129
Construction
---
Paulownia / Double Carbon
Full-Perimeter Steel Edge
Two lengths of 2mm steel with inset teeth wrap the full perimeter of the ski. Each section meets at the outermost points of the tip and tail, and is painstakingly hand-bent to ensure a precise layup.
Anti-Ice Topsheet
Exceptionally durable polyamide, with an irregular texture that slows the accumulation of snow and allows easy removal of snow and ice build-up when the approach is long and/or conditions are freezing.
Double Reinforced Binding Mounts
Heel and toe mounting areas are double-reinforced to prevent binding pull out.
Voile Carbon-Weave x2
Two layers of our proprietary carbon fiberglass regulate the ski's flex without an impact on bonding strength.
Laminated Paulownia Wood Core
The lightest wood core offered in our line, with an impressive strength to weight ratio. Paulownia provides the ideal foundation for building a lightweight touring ski.
Sintered Black Base
This ski passes on the base graphics for the sake of an ultra-high molecular density base; making for faster downhill performance and greater wear/impact resistance.

Many claim that a black base increases a ski's maximum speed. Something about "snow melting faster," which apparently has the effect of "increasing lubrication." Sounds pretty nice, right? Of course, we don't really know if it's true... Regardless, you can rest assured that your p-tex repairs will be seamless after your day spent breaking the sound barrier.

Anti-Ice Topsheet

Reinforced Binding Mounts

Voile Carbon-Weave

Laminated Paulownia Wood Core

Voile Carbon-Weave

Rubber Foil
Full-Perimeter Steel Edge

Sintered Base

Camber Profile
---
Voile Hybrid Rocker
Product Reviews
I like it...
My friend let me try his at a resort about 3 years ago, I took them for a few runs at the end of the day. I drove down the canyon and bought a pair. I think they are a perfect balance of light, easy to ski and still fun - they still pop. Outside of early season it is my only ski and I don't have any plans to get anything else, it is just a fun ski that I am excited to ski when I have to get up early... The topsheet was a little tail damaged but that was from bouncing around a friends rocket box, other than that no ski damage even after hitting some rocks. Truthfully I'm surprised it has held up this well being how light it is.
Was this helpful?
Super fun skis
Coming from always skiing on skinny " racing " skis I absolutely fall in love with V6 ! Didn't notice significant weight on my legs for climbing those hills but definitely noticed more fun on the downhills! Super fun skis very playable and easy to fall in love with! They flow amazingly in deep pow but staying pretty aggressive in the edges as well! Very well balanced ski for skiing all around! Awesome job Voilé! And massive thank you for everything!
2 of 2 customers found this helpful.
Was this helpful?
Great all around backcountry ski
Bought these last year but finally got them out for the first tour. With some speed turns mounted on them, they climbed like a dream. So light. Suuuper fun on the downhill as well. One thing I would note is the mounting point, which was much further forward than expected. I was concerned they would ski a little weird but I actually found the mount point to work great for me. That said, kick turns with all that extra tail are a little tougher. Definitely worth it though.
Was this helpful?
fantastic ski
owned a few skis over the last 40 years and I would say this is the best all around performer yet -it floats beautifully in powder and even en piste for such a light ski - the carbon provides a nice snap and short turning radius
Was this helpful?
This may be the best backcountry ski ever made.
I owned the V6 BC and loved it. The Hyper is just a new level though. I did make the switch from telemark to AT at the same time, but the difference in weight is unreal. I am noticeably stronger on the climbs compared to my friends than I used to be. The descents are as great as ever. Poppy, effortless quick turns in the tightest trees, cuts through wind crust, float is everything I need it to be for Colorado. The best weight to float ratio you can buy. Just what this old man needed to keep up with my fast friends!
5 of 6 customers found this helpful.
Was this helpful?
Class A Ski
For those looking for a quick synopsis I'll say this is the best touring ski I've ever owned. It will do it all, and well. It wants to ski so make sure you get one more lap in. Diving a little deeper, I'll break this ski into three categories. Uphill, downhill, and features. I'm 6'3" and weigh ~180 lbs. I've been using the 183s along the Wasatch and Teton Ranges. Uphill: Coming in at 6lbs 3oz this is a light ski. Granted, it's not the lightest ski you can find on the market, but we're trying to have fun on the downhills. The Hyper V6 has a beautiful balance between weight and performance. The weight makes uphill travel a breeze leaving you plenty of time and energy for a 2nd, 3rd, 4th...etc lap. The ski fits in all skin tracks no problem but you'll probably be making your own. Downhill: The Hyper V6 has a larger tip with a narrower waist. The wide shovel makes the ski a blast in the powder, while the waist allows for delicate edge control in those steep wind scowered chutes. The shorter turning radius really shows as well, making the transition from edge to edge seemless. The stiffness of the ski makes it handle all snow conditions, however being a carbon ski you'll really have to fight for control in the heavier snows and crusts still. I never thought I could have this much fun on a carbon ski. Features: The top of the skiis never ice up. I don't know about others but I really appreciate that. I've had previous skiis that carried an extra 2 lbs of ice and snow on top. The ski has a full metal edge. Other skiis I've used have thinned down edges that are easily broken and seeming ineffective. The Hyper V6s edge is thick and ready to rip. Over all I look forward to riding this ski everyday. I can't wait to test it further and push its limits. If you're looking for a full quiver back country ski, this is it. Your quest ends here.
9 of 9 customers found this helpful.
Was this helpful?
Best Ski Ever, Back Country or Resort
This is my go-to ski. Just about as perfect as it gets imho. And I've tried almost every ski Voile makes, and many other brands. V6 rides all snow conditions, with little special effort. I have these and the BC version. Bought them for wife and son as well. Good times!
Was this helpful?
Every day powder! Easy on the up!
This is a very fun and lively ski. If you like to play in the powder, bounce around pop up and down this is the ski for you! I do find myself getting thrown front seat and I may try to remount them slightly back form center next time. Im not sure if the factory center is too far front, or if they simply messed up where I got them mounted but worth looking in to. If it gets steep and firm this ski can hold its own too. Easy on the skin up... this is my every day powder touring ski! Its hard to believe this ski has carbon in it. It is extremely light weight but have noticed almost no downhill performance loss after switching from the standard V6. Volie has done something right with their light weight builds!
3 of 3 customers found this helpful.
Was this helpful?
Best all around ski that I've used in the backcountry
Coming from the Helio 105, I was a bit worried about these not having enough float. I was definitely worried for nothing. Last year was a big snow year in the Wasatch and I put over 50 days on the Hyper V6 in all conditions without ever feeling like I needed more ski. The best part? These are both more durable and more lightweight than other skis in its class and I skied several days with over 10,000' of vert without being completely wrecked. These skis are pretty incredible and I'm looking forward to more days on them this season.
Mark LeBlanc
10/09/2019
Verified Buyer
2 of 3 customers found this helpful.
Was this helpful?
A smooth flexing fun hog
The combination of Hybrid Rocker, smooth flex and light weight make the Hyper V6 a soft snow touring machine. Whether it is pow soft of corn soft, the ski has a soulful surfy feel that inspires confidence along with a large dose of fun. The Hyper V6 is easily driven in a variety of turn sizes. It's naturally tight radius can fire of some great small turns, but don't be afraid to open it up and let them run with some higher speed large radius turns. For this reason I really enjoy skiing them in trees while constantly varying turn size and shape. The ski's smooth flex will happily eat up whatever terrain is thrown their way. You can't go wrong with any skis in the V6 family.
Nate Rowland
10/03/2019
Verified Buyer
2 of 2 customers found this helpful.
Was this helpful?