Voile V6 Skis
5800
$750.00
ATTENTION: Voile V6 Skis mounted with quiver killers are not covered under Voile factory warranty.
Description
---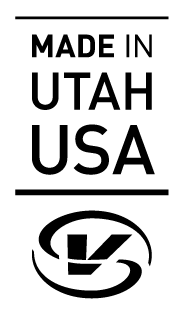 The Voilé V6 represents the epitome of versatility in a backcountry ski. It's the go-to ski for backcountry tours in places where the snow conditions and terrain to be skied might be somewhat unknown beforehand.

Inspired by the Voilé V8, the V6 retains the wide shovel, round flex and taper of the V8, yet bundles everything up in a slimmer, lighter package. The V6 is also available in slightly-shorter lengths than the V8.

Incorporating the same layers of carbon and triaxial fiberglass into a more-narrow ski lends a snappier feel and quicker-edging trait to the V8. This feature, coupled with our beloved Voilé Hybrid Rocker, makes the V6 even more stable in a wide variety of conditions and terrain.

Backcountry skiers who put in long days will definitely appreciate the lighter weight and all-around performance of the V6 and may also regard it as their "everyday powder ski."


Also see our lightweight "Hyper" version of this ski: Voile Hyper V6


Construction
---
Aspen / Single Carbon
Full-Perimeter Steel Edge
Two lengths of 2mm steel with inset teeth wrap the full perimeter of the ski. Each section meets at the outermost points of the tip and tail, and is painstakingly hand-bent to ensure a precise layup.
Anti-Ice Topsheet
Exceptionally durable polyamide, with an irregular texture that slows the accumulation of snow and allows easy removal of snow and ice build-up when the approach is long and/or conditions are freezing.
Reinforced Binding Mounts
Heel and toe mounting areas are reinforced to prevent binding pull out.
Triaxial Fiberglass
Triaxial fiberglass increases dimensional stability along three axis.
Laminated Aspen Wood Core
The hardest wood core we employ, Aspen provides a smooth/damp ride on hardish conditions and more readily takes the abuse when things get out of hand.
Voile Carbon-Weave
Our proprietary carbon fiberglass regulates the ski's flex without an impact on bonding strength.
Sintered Black Base
This ski passes on the base graphics for the sake of an ultra-high molecular density base; making for faster downhill performance and greater wear/impact resistance.

Many claim that a black base increases a ski's maximum speed. Something about "snow melting faster," which apparently has the effect of "increasing lubrication." Sounds pretty nice, right? Of course, we don't really know if it's true... Regardless, you can rest assured that your p-tex repairs will be seamless after your day spent breaking the sound barrier.

Anti-Ice Topsheet

Reinforced Binding Mounts

Triaxial Fiberglass

Laminated Aspen Wood Core

Voile Carbon-Weave

Rubber Foil
Full-Perimeter Steel Edge

Sintered Base

Camber Profile
---
Voile Hybrid Rocker

Dimensions
Length (cm): 163

| | |
| --- | --- |
| Tip Width (mm) | 126 |
| Waist (mm) | 96 |
| Tail Width (mm) | 108 |
| Radius (m) | 17.0 |
| Pair Weight (lbs.oz./kg) | 5lbs 15oz / 2.69kg |
| Suggested Skier Weight Range (lbs-kg) | 110-150 50-68 |
| ~~ | |
Length (cm): 173

| | |
| --- | --- |
| Tip Width (mm) | 129 |
| Waist (mm) | 98 |
| Tail Width (mm) | 110 |
| Radius (m) | 18.0 |
| Pair Weight (lbs.oz./kg) | 6lbs 9oz / 2.98kg |
| Suggested Skier Weight Range (lbs-kg) | 120-190 54-86 |
| ~~ | |
Length (cm): 178

| | |
| --- | --- |
| Tip Width (mm) | 131 |
| Waist (mm) | 99 |
| Tail Width (mm) | 111 |
| Radius (m) | 18.5 |
| Pair Weight (lbs.oz./kg) | 6lbs 12oz / 3.06kg |
| Suggested Skier Weight Range (lbs-kg) | 130-190 59-86 |
| ~~ | |
Length (cm): 183

| | |
| --- | --- |
| Tip Width (mm) | 133 |
| Waist (mm) | 100 |
| Tail Width (mm) | 113 |
| Radius (m) | 19.0 |
| Pair Weight (lbs.oz./kg) | 7lbs 6oz / 3.35kg |
| Suggested Skier Weight Range (lbs-kg) | 140+ 64+ |
| ~~ | |
Length (cm): 188

| | |
| --- | --- |
| Tip Width (mm) | 135 |
| Waist (mm) | 102 |
| Tail Width (mm) | 115 |
| Radius (m) | 20.0 |
| Pair Weight (lbs.oz./kg) | 7lbs 14oz / 3.57kg |
| Suggested Skier Weight Range (lbs-kg) | 150+ 68+ |
| ~~ | |
Product Reviews
Amazing ski
Very durable, responsive, performs extremely well in variety of conditions from powder and corn to hard crust. Excellent binding mounting place, easy and secure mounting
Misha
03/26/2022
Verified Buyer
Was this helpful?
The do-it-all telemark slarver
I'm 5'10", 160lbs, and ride a 183cm with 22designs Axls. I ski patrol on these skis and appreciate their durability and playful/maneuverable shape every day on the job. From doing rope line work to running toboggans through moguls, the V6's rocker profile lends itself to effortless control when side-slipping and scooting around on medical scenes. In terms of skiing performance, I can just as easily set the edge and tear down groomers without chatter during trail checks as I can swing this lightweight ski around and grip on steeps like High Boy at Alta. They're an easy ski to keep underneath me and just riiiiiide no matter the conditions. The V6 is the ski I grab when I don't know what conditions I might encounter. It's also the ski I grab when I know exactly what I'll encounter.
Garry Schlag
02/20/2022
Verified Buyer
2 of 2 customers found this helpful.
Was this helpful?
Great scaled down version of V8
These ski a lot like the V8s but in a more everyday kind of size. Stiff for a rockered ski. Light. Playful. Stable at speed. Floaty. Handle breakable crust. Confident on hardpack. Super fun in powder. A fun, versatile, perfect everyday Colorado backcountry ski. Now, please bring back something like the circa 2011 Drifters for when folks are in the mood for some silly fun!
David
12/18/2021
Verified Buyer
Was this helpful?
Does it all
I had the V8's before the V6's. Loved the V8's so much I decided to get the V6's for resort, bcountry touring, etc. perform great in pretty much everything I've put them through - my go-to setup with 22 Designs Lynx, lightweight, great setup.
3 of 3 customers found this helpful.
Was this helpful?
V6 with outlaws
I have had v6 skis with 22designs outlaw bindings for 3 seasons and love the set up. They ski all terrain all season. Couldn't be happier
1 of 1 customers found this helpful.
Was this helpful?
Great for even a not-so-great skier
Turn initiation is super easy even with my sloppy backseat form. The skies help me to look like a better skier than I am, especially in the trees.
Was this helpful?
👍👍
This ski does it all but really shines as powder touring ski. Huge fan.
Was this helpful?
Love these skis
I love the V6's versatility and playfulness. I am 5'8" about 165 lbs. I like short skis so ski the 173. I have them mounted with switchback x2 bindings. I live in the North East and find that the V6 has become my daily driver even on icy conditions; nimble and fun to shmear. When we do get powder the V6 floats well and is buttery smooth. So much fun, I added a pair of the V6 BC skis to meadow skip.
Was this helpful?
This Is Your Quiver
The best powder touring ski. It's light, but not flimsy. Slarving turns AND holds an edge at speed or on windboard. 10K in a day, BBC resort laps, or dad pow. You can float and turn on a dime. Ya won't think twice about grabbing the right ski with this one.
2 of 2 customers found this helpful.
Was this helpful?
Versatility Defined
I'm 6'4", 220 lbs, I ski the 188 cm length. After many years of great experiences with my Vector BC skis I felt like I needed a non-scaled Voile ski in my quiver. The V6 has stepped up to the challenge and been a trusty partner so far in 2020. I have found them to initiate turns of varying shapes smoothly and intuitively on a variety of snow surfaces. My first day on the skis was a post work resort lap and was impressed with their edge hold and stability while carving down the groomed trails. Subsequent east coast powder days have highlighted their nimble nature in the tress. Voile's lightweight construction really makes for a ski that is quick to pivot and transitions from edge to edge instantly. I find the V6 to be the perfect combination of playful and powerful. "Strong like a gorilla, yet soft and yielding like a NERF ball."
Patrick Abbott
01/29/2020
3 of 3 customers found this helpful.
Was this helpful?
My perfect powder ski
I bought this ski to use exclusively in the backcountry, but have also used it for the very occasional ski area day. I use Dynafit TLT Speed Radical bindings and Scarpa Gea (women's version of the Maestrale) boots with it. I find this ski to be floaty and gentle in powder, as in I don't have to fight with it or muscle it to get it to do what I want. I just turn and it follows. It is also nicely stable on hardpack. I chose this ski over the V8 as I am slower on the uphill and thus appreciate the weight savings. It has proven its worth in BC Canada, the Tetons and all over Colorado. I have skied 3 going on 4 seasons on it, and haven't had a bad day on it yet.
Jessica Graves
01/18/2020
2 of 2 customers found this helpful.
Was this helpful?
Resort and the back country
I have owned the V6 for two seasons. Generally I ski my Rossignol Super 7's when at Bridger Bowl. However, on the few occasions I have skied my V6's at the resort they have performed great. I ski the 188's and they carve well on hard pack, are stiff enough to handle the crud and have great flotation in powder. I have them set up as BC skis (Dynafit Radical ST tech bindings and Scarpa Maestrale boots). The whole setup is light enough for skinning and long tours days. On the downhill I find the ski to be very intuitive when the snow conditions are variable. .You never know what you'll find in the backcountry... whatever the conditions are, the V6 addresses them well. Great ski!
2 of 2 customers found this helpful.
Was this helpful?
Allmountain favourite
This is my go-to allmountain tool. The perfect ski if you only want to own one pair for everything. It turns easy in the trees, but it is also stabile on big mountain skiing. It might be a bit wobbly on icy bumps, but otherwise a really good choice. The weight makes it comfy on the upphill as well!
Maria Leganger
01/03/2020
Was this helpful?
Tele mounted V6
This is my third season on the V6. I have them mounted with 22d axl telemark bindings and T2 Eco boots. I'm a 52 year old tele skier. I mostly travel to ski powder but navigate some ice when I'm skiing in the northeast. The ski is very versatile, but really shines in 6 inches plus. Not too heavy for the uphill and the nose rocker helps keep your tips above the snow. I would say it's a snappy ski that likes to turn, and surf pow. It's not made for ice, but it skis pretty good on hardpack, as long as it's not bulletproof. It's my only ski, and I really love it. My previous ski was a bd aspect 90 underfoot , didn't give me the float that I wanted.
4 of 4 customers found this helpful.
Was this helpful?
Pacific Northwest Power House
The first time out on my V6 skis paired to tech bindings last season I knew I had made the right decision. They are light on the uphill, nimble in the trees and feel solid on the downhill while skiing the Cascade Concrete I often find myself on. During the powder days I'm lucky to blessed with they provide enough float I don't really find myself longing for my "powder skis". I look forward to the weekends (and the occasional powder flu day!) so I can enjoy this ski even more!
3 of 3 customers found this helpful.
Was this helpful?
Love my V6s
I've used the V6 for 2 seasons and love the ski. It pops up out of powder like magic, and holds an edge on hard pack that you can trust won't slide out or chatter (unless you release your edge). One thing though - the ski is quite stiff, and so it won't want to side slip if that's how you like to turn on hard pack. It is light enough for all day touring, wide enough for deep powder, and stiff enough for charging the steeps. It will get you through crud if you have to. I use Marker Kingpin bindings and Scarpa Maestrale boots. I've skied high alpine, through trees, back country, side/slack country, east and west, on resort - quiver of one
1 of 1 customers found this helpful.
Was this helpful?
Best ski on earth for the best snow on earth!
Voile's "Made in Utah" stamp on the V6 skis really rings true to me whenever I tour the Wasatch's backcountry. I, too, was made in Utah, and I've been skiing these mountains my entire life, and I've never ridden a more suitable ski for Wasatch terrain than the V6. Whether it's a powder day on Superior, or an even powderier day where I play it safe my riding through the tighter trees in Tom's Hill, the V6 will forever be my go-to for everyday powder riding. The waist might be a bit on the smaller side compared to most powder boards these days, but for a lighter guy like me it's perfect. I think it's all in that wider, rockered tip that bounces me back up to the surface no matter how hard I dive down. And unlike those wider boards, the V6 handles its own when all the soft snow gets stomped down. The V6 certainly has a penchant for powder, but it's also remarkably intuitive when the snow is harder and the couloirs get steeper. I'm not saying it's my first choice for hardpack and chute-shooting, as there is a bit of chatter at higher speeds, but it still rides remarkably well, so well that this ski really deserves a spot in any backcountry skier's single-quiver collection. It's ridiculously light, super fun in powder, and holds its own when there's no soft snow in sight. If I had to pick one ski for the rest of my life, it would be this one. It's just too good for a full range of conditions, especially compared to any other ski.
Derek Newman
12/20/2019
Verified Buyer
5 of 5 customers found this helpful.
Was this helpful?
upc
---
163cm: Part No: 5800-163-1920 UPC: 759948915456
173cm: Part No: 5800-173-1920 UPC: 759948915463
178cm: Part No: 5800-178-1920 UPC: 759948915470
183cm: Part No: 5800-183-1920 UPC: 759948915487
188cm: Part No: 5800-188-1920 UPC: 759948915494