Voile HyperVector Skis
5106
$850.00
ATTENTION: These skis are intended to be used with AT bindings.
Voile HyperVector Skis mounted with telemark bindings or quiver killers are not covered under Voile factory warranty.
Description
---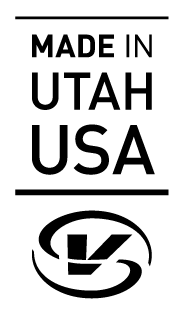 Make no mistake; the Voile HyperVector is a climbing machine. But, don't be fooled by its thirst for the up-track. This is a ski that was designed for downhill performance as much as uphill performance.

It shares the same camber profile and overall concept of the SuperCharger, but in a slimmed down version that's easier to drag along the skin track. Like the other skis in our "Hyper Series"; it has a paulownia wood core and proprietary carbon/ fiberglass weave that drops around half a pound per pair when compared to the standard construction of the Voile UltraVector.

This is a backcountry ski that gets after it from pre-season to corn harvest — it does it all.


DIMENSIONS
---
Length (cm)
171
177
184
Tip Width (mm)
127
130
133
Waist (mm)
94
96
98
Tail Width (mm)
111
114
116
Radius (m)
18.5
19.5
20
Pair Weight (lbs.oz./kg)
5lbs 6oz / 2.43kg
5lbs 11oz / 2.57kg
6lbs 2oz / 2.78kg
Suggested Skier Weight Range (lbs-kg)
110-150
50-68
120-190
54-86
140+
64+
UPC
---
171cm:
Part No:
5106-171-2223
UPC:
759948917924
177cm:
Part No:
5106-177-2223
UPC:
759948917931
184cm:
Part No:
5106-184-2223
UPC:
759948917948
Construction
---
Paulownia / Double Carbon
Full-Perimeter Steel Edge
Two lengths of 2mm steel with inset teeth wrap the full perimeter of the ski. Each section meets at the outermost points of the tip and tail, and is painstakingly hand-bent to ensure a precise layup.
Anti-Ice Topsheet
Exceptionally durable polyamide, with an irregular texture that slows the accumulation of snow and allows easy removal of snow and ice build-up when the approach is long and/or conditions are freezing.
Double Reinforced Binding Mounts
Heel and toe mounting areas are double-reinforced to prevent binding pull out.
Voile Carbon-Weave x2
Two layers of our proprietary carbon fiberglass regulate the ski's flex without an impact on bonding strength.
Laminated Paulownia Wood Core
The lightest wood core offered in our line, with an impressive strength to weight ratio. Paulownia provides the ideal foundation for building a lightweight touring ski.
Sintered Black Base
This ski passes on the base graphics for the sake of an ultra-high molecular density base; making for faster downhill performance and greater wear/impact resistance.

Many claim that a black base increases a ski's maximum speed. Something about "snow melting faster," which apparently has the effect of "increasing lubrication." Sounds pretty nice, right? Of course, we don't really know if it's true... Regardless, you can rest assured that your p-tex repairs will be seamless after your day spent breaking the sound barrier.

Anti-Ice Topsheet

Reinforced Binding Mounts

Voile Carbon-Weave

Laminated Paulownia Wood Core

Voile Carbon-Weave

Rubber Foil
Full-Perimeter Steel Edge

Sintered Base

Camber Profile
---
Early-Rise Camber

Product Reviews
Lightweight, versatile AT ski
I'm 5'10", 160lbs, and ski the 177 HyperVector. It's a great lightweight ski with a versatile enough shape for ripping hardpack, getting some float through chop and soft stuff, and quickly getting from edge to edge in the steep steeps. HyperVector is a fitting name as this ski absolutely drives with both speed and direction. They are light and nimble while going uphill on the skintrack and are solid and stable on the descent. And the blue graphic is really pretty to look at.
Garry Schlag
02/20/2022
Verified Buyer
1 of 1 customers found this helpful.
Was this helpful?
Checks all the boxes
The HyperVector has been light enough for long tours, the progressive shape is fun and forgiving in soft snow, the flex is stiff enough to work well in firm snow, and the construction is durable enough to handle abuse, which is essential for skiing in Western Montana. My fears of the ski being too stiff, and that I would want a more playful shape (i.e. the V6) were unfounded, as the ski is super fun and lively, with the ability to hold an edge and ski fast. This has become my go-to ski.
Brian Story
02/13/2020
Verified Buyer
17 of 17 customers found this helpful.
Was this helpful?
A perfect match for the unknown
When I don't know exactly what conditions the day will bring, the HyperVector is my preferred ski. This versatility makes it a great choice for the mixed bag of conditions that are often found ski mountaineering. The HyperVector can seamlessly transition from wind-scoured high alpine conditions to soft sheltered powder, or sunny corn to shady refrozen conditions without missing a beat. I find it to be very comfortable on edge in firm consequential terrain. More often than not, if I am packing an axe and crampons for the day's mission, then the HyperVector is the ski I am going to chose. Not only is the light weight appreciated on the skin track and backpack, but is noticeable when conditions or constrictions require some precise hop turns. The HyperVector is a trusted companion that has been with me on some of my most exposed and committed adventures.
Nate Rowland
10/03/2019
Verified Buyer
20 of 20 customers found this helpful.
Was this helpful?