Voile HyperCharger Skis
5205
$850.00
ATTENTION: These skis are intended to be used with AT bindings.
Voile HyperCharger Skis mounted with telemark bindings or quiver killers are not covered under Voile factory warranty.
Description
---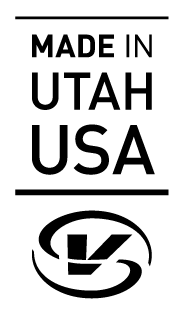 Though the Charger name has been a part of the Voile ski-line since 2011, the new Voile HyperCharger has evolved into something quite different than what was released years ago.

What this latest iteration brings, first and foremost is: significantly reduced weight when compared to the Voile SuperCharger. This is accomplished by starting at the core. We've switched from Aspen to Paulownia for the HyperCharger. The strength to weight ratio of Paulownia is renowned, but it is a bit softer than Aspen. So, to compensate for that while still maintaining the weight savings—we've doubled the amount of Carbon Fiber in the lay-up, and re-enforced the binding mounts.

The HyperCharger width has minimal taper from the shovel to the tail, and a longer running length (when compared to the Voile V8) that give it strong edging capability to tackle steep terrain. While the generous width and Early-Rise Camber profile provide exceptional float—even in the deepest, lightest, snow.

There is a fine line between weight savings and performance. The Voile HyperCharger rides that line as nicely as it dices narrow couloirs, rips wide-open aprons and dances through powder-filled tree lines—you know—really, really, well.


Dimensions
Length (cm)
171
178
185
Tip Width (mm)
137
140
143
Waist (mm)
104
106
108
Tail Width (mm)
121
124
126
Radius (m)
18.5
19.5
20
Pair Weight (lbs.oz./kg)
5lbs 11oz / 2.59kg
6lbs 3oz / 2.79kg
6lbs 10oz / 3.01kg
Suggested Skier Weight Range (lbs-kg)
110-150
50-68
120-190
54-86
140+
64+
UPC
171cm:
Part No:
5205-171-2223
UPC:
759948917870
178cm:
Part No:
5205-178-2223
UPC:
759948917887
185cm:
Part No:
5205-185-2223
UPC:
759948917894
Construction
---
Paulownia / Double Carbon
Full-Perimeter Steel Edge
Two lengths of 2mm steel with inset teeth wrap the full perimeter of the ski. Each section meets at the outermost points of the tip and tail, and is painstakingly hand-bent to ensure a precise layup.
Anti-Ice Topsheet
Exceptionally durable polyamide, with an irregular texture that slows the accumulation of snow and allows easy removal of snow and ice build-up when the approach is long and/or conditions are freezing.
Double Reinforced Binding Mounts
Heel and toe mounting areas are double-reinforced to prevent binding pull out.
Voile Carbon-Weave x2
Two layers of our proprietary carbon fiberglass regulate the ski's flex without an impact on bonding strength.
Laminated Paulownia Wood Core
The lightest wood core offered in our line, with an impressive strength to weight ratio. Paulownia provides the ideal foundation for building a lightweight touring ski.
Sintered Black Base
This ski passes on the base graphics for the sake of an ultra-high molecular density base; making for faster downhill performance and greater wear/impact resistance.

Many claim that a black base increases a ski's maximum speed. Something about "snow melting faster," which apparently has the effect of "increasing lubrication." Sounds pretty nice, right? Of course, we don't really know if it's true... Regardless, you can rest assured that your p-tex repairs will be seamless after your day spent breaking the sound barrier.

Anti-Ice Topsheet

Reinforced Binding Mounts

Voile Carbon-Weave

Laminated Paulownia Wood Core

Voile Carbon-Weave

Rubber Foil
Full-Perimeter Steel Edge

Sintered Base

Camber Profile
---
Early-Rise Camber
Product Reviews
Great Ski
I used them for the first time this week. They are light and very responsive. A delight to ski in.
James Pilkington
02/06/2022
Verified Buyer
Was this helpful?
The go to ski touring ski
This has become my go to ski touring ski for any conditions I suspect I may come across on a trip. If it's super deep I'll grab my 193 HyperV8 skis but otherwise it's a no brainer. It has the perfect dimensions I look for in a ski. As a 200 Ibs advanced skier I have always stayed far away from super light carbon fiber skis, however I am very impressed what Voile has done with their Hyper series skis. I do wish they made this and the regular SuperCharger in a 190cm for us taller folks - that would be my ultimate dream ski :)
Nick D'Alessio
11/24/2021
Verified Buyer
1 of 1 customers found this helpful.
Was this helpful?
Light and Stable
I have gone through multiple skis looking for a balance of light weight, uphill performance and solid down hill performance. I am 6'2", 195 lbs, like to ski aggressively and want a wider, full length ski in the backcountry. I mostly ski the eastern sierra and often encounter conditions that range from powder, hard pack/ice, corn and most recently slush. This is the one ski I have found that checks all the boxes, oh and if you find it on sale its a really good deal!
3 of 3 customers found this helpful.
Was this helpful?
Love this ski
I recently bought a pair of these and loved them so much I had to buy a second pair for my dad (main ski partner). They are super light and are very playful in boot top cream or deep blower powder. Hands down one of the best skis i've been on. Dad agrees!!!!
Trent Meisenheiemr
01/30/2020
Verified Buyer
11 of 12 customers found this helpful.
Was this helpful?
Voile HyperCharger is even better than the old Charger!
My first intro to the Voile Charger ten years ago as a Tele ski made me giggle with joy. Well, the improved HyperCharger still promotes plenty of "giggle" but it is a much better all around ski in many ways. I ski the HyperCharger as an AT ski and it is super solid and floaty in the deep powder due to ski width and early rise tip. The HyperCharger is quick and stable from turn to turn in the steep Sawtooth couloirs. I believe the real strength of the HyperCharger is their versitility in all conditions, not just powder. I am 5'9" and 160lbs, I ski 178's comfortably in wind crusted crud, hard scoured spring plaster and sweet corn. I skied the HyperCharger on a 6 day ski trip into one of the 10th Mountain Huts last spring. We experienced all types of snow conditions, from light powder to schatchy, solar refrozen pitches. With the longer running edge length, the HyperCharger holds when it needs too and floats though powder when your giggle meter is pegged!
Terry Patterson
01/18/2020
16 of 18 customers found this helpful.
Was this helpful?
Aptly named!
These skis are stiff enough to slash through crud and hold an edge on icy hardpack and wind crust alike but still float through pow like a god damn dream. I'm 175 lbs, 5' 9" on a good day and ski the 185's as 50/50 resort/backcountry skis with Fritsci Vipec's in Colorado. My setup comes out to about 9 lbs. They are big skis and short fast turns take effort but the edge hold and stability more than makes up for it. These will reward aggressive and precise skiers but make beginners feel a little out of control. Definitely a great "quiver of one" ski for the Rockies that will still put a grin on your face in the biggest powder dumps. Trail breaking is excellent with the wide shovel and 108mm waist. Side hilling on crust is not great because of the side cut but split boarders will still be complaining long before you. I would not choose these if you primarily ski tight trees with thin cover *cough*newengland*cough* but would be great for those areas as a more versatile powder ski for when conditions are ripe.
6 of 6 customers found this helpful.
Was this helpful?
Long-Distance Touring Machines
Pow Pow or Pow-Fresh: highly desirable powder—loose and fluffy. Voile Hyperchargers: Lightweight, responsive, predictable, solid, floaty, variable snow-crushing long-distance touring skis. After logging countless days for many years on my Voile Chargers I decided to ditch some weight but, not any performance and upgrade to the Voile Hyperchargers. Simply put, these skis are a joy to tour on. Touring in the San Juan Mountains of Southwestern Colorado, I've used these skis in all snow conditions from deep, blower powder to steep corn decents. The Hyperchargers are a versatile choice for someone looking for a powder-oriented ski that can tackle whatever the mighty Ullr may throw at you-be it a short distance from your rig, or deep in the backcountry.
7 of 7 customers found this helpful.
Was this helpful?
Chargers
My dad uses the Voile chargers and I am known to snag them sometimes to shred a little bit, they're great for back country powder with excellent turning, very lightweight, and a neat design.
2 of 3 customers found this helpful.
Was this helpful?
My Favorite Ski!
These are my go to powder ski in the backcountry. They are mind boggling light for their size which I appreciate much on the up and on the down they are sooooo floaty, super playful and fun.
Ann D
10/15/2019
Verified Buyer
3 of 3 customers found this helpful.
Was this helpful?
Super Light and Super Fun
I like my skis on the fat side, so the 106mm underfoot suits me well in using this as an everyday ski, regardless of the conditions. I got these because I loved my SuperChargers so much, I felt that a lightweight version of that ski was something I must have. I was right! Voile really hit it out of the park with this one. I've recommended them to several friends, who took my advise and purchased them and then fell in love with them :)
John Van Hook
09/29/2019
Verified Buyer
7 of 7 customers found this helpful.
Was this helpful?
Fun and Predictable
I have never owned any skis with carbon fiber before and was a bit skeptical at first, but have found hyperchargers to be great all around mid winter skis in all kinds of conditions. Super predictable and so light!
Ben Zavora
09/27/2019
Verified Buyer
6 of 6 customers found this helpful.
Was this helpful?