Voile SuperCharger Skis
5204
$750.00
ATTENTION: Voile SuperCharger Skis mounted with quiver killers are not covered under Voile factory warranty.
Description
---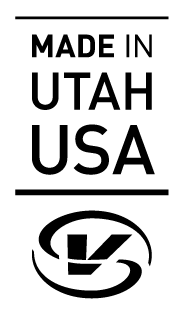 Attention details maniacs, over-discriminators and general malcontents: Your ski has just arrived.

To remain a contender in the backcountry ski category, we at Voilé have learned two valuable lessons. (1) Never rest on your laurels. (2) Never think that minuscule tweaks in any ski's design will not alter its performance.

Introducing the Voilé SuperCharger.

Now, before you think it's an even-stiffer and more-aggressive version of our original Charger, think again, because the SuperCharger is absolutely none of those things. In fact, it's a ski probably more akin to our venerable V8. Except that it's not quite as fat. And has a slimmer waist. As well as a wider, hard-working tail. Oh, and a more-subdued version of our signature "Voilé Hybrid Rocker."

You can expect it to stick and hold a well-carved turn, yet weave through tight trees and rocks with ease. It's definitely not a ski for riding switch, but it may be our best ski ever for the bumps. (Did we just say that?) And, of course, it wouldn't bear our quirky name if it couldn't hold it's own in powder.

So, for skiers on either coast, and all points in-between, this might be the ideal ski. For skiers who enjoy making a variety of turn shapes and sizes in an even-larger variety of terrain and snow conditions, so much the better. And for skiers who just want to work a bit less while tearing up the hill, ditto that, too.

The all-new SuperCharger. Far from just a blend, it's true varietal. And one grown right here in Utah, USA.


Also see our lightweight "Hyper" version of this ski: Voile HyperCharger


Construction
---
Aspen / Single Carbon
Full-Perimeter Steel Edge
Two lengths of 2mm steel with inset teeth wrap the full perimeter of the ski. Each section meets at the outermost points of the tip and tail, and is painstakingly hand-bent to ensure a precise layup.
Anti-Ice Topsheet
Exceptionally durable polyamide, with an irregular texture that slows the accumulation of snow and allows easy removal of snow and ice build-up when the approach is long and/or conditions are freezing.
Reinforced Binding Mounts
Heel and toe mounting areas are reinforced to prevent binding pull out.
Triaxial Fiberglass
Triaxial fiberglass increases dimensional stability along three axis.
Laminated Aspen Wood Core
The hardest wood core we employ, Aspen provides a smooth/damp ride on hardish conditions and more readily takes the abuse when things get out of hand.
Voile Carbon-Weave
Our proprietary carbon fiberglass regulates the ski's flex without an impact on bonding strength.
Sintered Black Base
This ski passes on the base graphics for the sake of an ultra-high molecular density base; making for faster downhill performance and greater wear/impact resistance.

Many claim that a black base increases a ski's maximum speed. Something about "snow melting faster," which apparently has the effect of "increasing lubrication." Sounds pretty nice, right? Of course, we don't really know if it's true... Regardless, you can rest assured that your p-tex repairs will be seamless after your day spent breaking the sound barrier.

Anti-Ice Topsheet

Reinforced Binding Mounts

Triaxial Fiberglass

Laminated Aspen Wood Core

Voile Carbon-Weave

Rubber Foil
Full-Perimeter Steel Edge

Sintered Base

Camber Profile
---
Early-Rise Camber

Dimensions
Length (cm): 171

| | |
| --- | --- |
| Tip Width (mm) | 137 |
| Waist (mm) | 104 |
| Tail Width (mm) | 121 |
| Radius (m) | 18.5 |
| Pair Weight (lbs.oz./kg) | 6lbs 13oz / 3.09kg |
| Suggested Skier Weight Range (lbs-kg) | 110-150 50-68 |
| ~~ | |
Length (cm): 178

| | |
| --- | --- |
| Tip Width (mm) | 140 |
| Waist (mm) | 106 |
| Tail Width (mm) | 124 |
| Radius (m) | 19.5 |
| Pair Weight (lbs.oz./kg) | 7lbs 3oz / 3.26kg |
| Suggested Skier Weight Range (lbs-kg) | 120-190 54-86 |
| ~~ | |
Length (cm): 185

| | |
| --- | --- |
| Tip Width (mm) | 143 |
| Waist (mm) | 108 |
| Tail Width (mm) | 126 |
| Radius (m) | 20 |
| Pair Weight (lbs.oz./kg) | 7lbs 10oz / 3.46kg |
| Suggested Skier Weight Range (lbs-kg) | 140+ 64+ |
| ~~ | |
Product Reviews
Great tele ski for all-around use and conditions
Once again Voile makes a darn good tele ski for a daily driver. 5'11", 160lbs, 178cm, mounted with 22Designs Lynx at factory recommendation. When I'm going for a tour in just about anything other than steep and firm couloir/ski mountaineering conditions, I'm reaching for the SuperCharger. Quick on the turn, stiff enough to hold an edge in firm snow, and a total hoot in soft snow. I've skied them in everything from hard pack to overhead cold-smoke and had a blast every day. The only times I'm not reaching for the SuperChargers first are on long ski mountaineering/alpinism objectives with long approaches and either ice climbing or lots of jump turning involved.
Matt Zia
06/23/2022
Verified Buyer
Was this helpful?
Long term review
5 years of use and these are still rocking skis. I have the 184 and am 6' tall. The increased camber over the older Charger (which I had) helps edge hold in firm snow, although they are better in powder. They slarve and float well. I have dented two edges hitting rocks, but epoxy repaired that, and they haven't delaminated since. Very versatile for winter in the Northwest.
Kameron Harris
04/03/2022
1 of 1 customers found this helpful.
Was this helpful?
Smoooove.
Light, capable, floaty. Really easy turn initiation, and equally easy to lean on the tails for some snap out of the turn. In my dreams Voile would also offer these in a BC fishscale option. Then I'd truly have the one set of skis to rule them all for my needs.
Mike Curiak
01/14/2022
Verified Buyer
Was this helpful?
My Favorite!!! They make me feel like a pro
Wow! Is what I thought as I slid into my first turns on these and it only got better from there. I love how light they are, especially since I can't seem to stay away from the fast food and end up slogging some extra weight up the hill that appears to be more or less permanently attached to me. They are dreamy in powder and so easy to ski whether slowly picking your way into a run or flying through a fresh bowl. Lance may say it's not about the bike, but it really is about the skis, I feel like a pro cutting huge fast flowing turns down beautiful backcountry canvases of virgin snow. Mind blowing fun. I've used them in bounds as well, they're not the best once things get tracked out, but hey that's not what you buy these for.
Matthew Weaver
08/31/2021
1 of 1 customers found this helpful.
Was this helpful?
One word of advice: Buy
The Supercharger has never failed me in any situation I have found myself in on them. My very first impression with them on my feet was, how light they are and how nicely they travel. At the top of a line they immediately do their thing giving reassurance after anxious anticipation. I can highly recommend the Superchargers. I've even went as far as setting up my woman on a pair of her own- possibly putting at risk a good relationship, but that risk has been rewarding for both of us. This board in my mind has become a classic as few ever do. I encourage Voile to keep it in the line and promote it heavily as it is a fine ski for everything from it's intended use- champagne powder fluff- to adverse conditions like icy hardpack. They're easy, effortless turners and stable at high speeds. I enjoy a good stable ski that edges. These do. Super sweet is the bottom line.
1 of 1 customers found this helpful.
Was this helpful?
Fabulous All Mountain-All Season Ski
Absolutely one of the best all around skis I have ridden. Me and my partner spent a week skiing cascade volcanoes this Spring and these skis excelled in all kind of conditions. They carve exceptionally well, hold an edge and are just light enough with the right binding for touring with out feeling like you are burdened down by a lot of weight. A fabulous one quiver ski.
Scott Hurst
08/30/2021
Verified Buyer
Was this helpful?
Super Chargers pretty much ski themselves
I've skied 178cm SC's for 4 years in the PNW under my 6'2'', 220lb frame. SC'sturn easy and ski great across all conditions. They have a fun predictable personality and feel light underfoot. I'll be getting a new set this fall.
Was this helpful?
5'10". 170 lbs Super charger 178 cm
This ski is a super fun All around ski for me. As an east coast Tele skier I was looking for a ski I could ski inbounds hard pack groomers and then tour with in mixed conditions when presented with the opportunity. The Super Charger has been exactly that . I look forward to many years of charging hard on these babies . Thanks for making a great line of products indeed Voile.
Was this helpful?
For charging all day!
6'1" 175 lbs. 185cm length. I was a little nervous buying these thinking they would be too light for higher speeds and variable conditions. They ski extremely well and I have full confidence in their performance in any reasonable condition. They should be on the list of anyone who charges and covers a lot of ground.
Was this helpful?
Voile SuperCharger w/G3
Me: 5'9", 53yr, 165lbs, assertive not agressive skier, Park City based. Ski: 178 SuperCharger with G3 pin binding. LOVE this set-up in damn near all conditions. The ski rips and carves when needed with little chatter and is playful and fun in mixed conditions and trees. It's light for uphill work and stable beyond belief for down. This has become my preferred set up and kicked out a pair of BD and Blizzard from my quiver.
Was this helpful?
Great quiver ski.
These provide great snappy fun for powder day turns on steep and deep conditions, deep snow in tight trees, etc. Love the float and stability they provide when I'm telemarking heavy deep snow, light fluff, or tracked up mashed potatoes. When skiing inbounds on packed powder or icy conditions I prefer telemarking on skis with a narrower waist and more edge control though.
4 of 4 customers found this helpful.
Was this helpful?
An uphill ski for people who like skiing downhill
If this ski was a person, it would be the humble and flannel wearing trophy boyfriend named Cedar of your wildest big mountain dreams. This is the guy that can hang on an impromptu backcountry epic with your sufferfest loving squad (who frequent the pain cave as much as the white room), and then take it easy on the cruisers with Mom & Dad before hot cocoa and warm cookies in the lodge at noon. This not so slim waisted babe, is light weight, balanced, evenly tempered, and likes to charge up slopes as much as he likes to mob down them. His natural habitat is in the soft stuff, whether that be flakey surface hoar, creamy warm south facers, dust on crust or blower gnar in LLC (can I get a yew!?). He acts predictably in crud, heart breakable crust, hard pack, moguls and even keeps his cool with mentions of grandkids from Mom & Dad after only two weeks of casual dating. If you're thinking he's the all round hucking package... then you're probably headed down the right skin track! If you're looking for a ski that strikes a great balance between uphill functionality (weight) with downhill performance (fun), the Superchargers, may be for you. This is the ski I want under my feet when I'm headed out on a self powered adventure, with type 2 fun potential, and variable ski conditions. #skifasttakechances #prayforsnow
Dirk Badenhorst
01/31/2020
17 of 23 customers found this helpful.
Was this helpful?
Good all around ski for the Wasatch
I am a long time BC skier in the Wasatch and ski in Big Cottonwood or Little Cottonwood Canyons. I am 5'11", 165lbs, I chose the 178cm length paired with Dynafit Speed bindings. This ski seems to be able to ski it all, powder (of course), heavy pow, corn, and some firm snow. I find it light for the uphill climb and the upturned tip helps in deep snow trail breaking. It does not float as high as my Voile V8 skis but it give enough to have fun in all but the deepest powder. This is my 2nd season on the ski and so far still going strong. I ski about 40 days per season. Also I do love the color of the skis. Keep up the good work Voile!
Charlie Hussey
01/30/2020
4 of 5 customers found this helpful.
Was this helpful?
Demo'd out of Voile HQ and had a blast.
I'm not a great skier. Point me down a blue run and I'll meet you at the bottom but looking over the edge of a double-black is a little daunting for me. I'm 5'8" 160lbs and I rented the 171 SuperCharger skis from the Voile HQ and took them up to Snowbird over this particularly snowy weekend. I'm impressed. I want 'em. I don't know if I can go another year without 'em. Before the deep snow got chopped up by all the Jerrys (incl. me) these skis were easy to float. After a few laps once the moguls got laid down for the day they held a confident edge and were easy to turn, even when I overshot the moguls by a few yards. The Superchargers are versatile and fun as hell. I'm considering selling my G3 Roamrs and picking up a pair for an upcoming year in New Zealand.
1 of 1 customers found this helpful.
Was this helpful?
Jesse Williams
This has quickly become my go-to ski for personal use and ski guiding. Very versatile. Light and easy to manage on the ski-track and kick-turns. They are 'softer' than some of the more alpine skis I was using- but that makes them easy in powder and crusts and really manageable slarving on tight 'luge' trails out of the canyons. I ski them with a stiffer boot at the area (and you can overpower that combo on piste, so some finesse required) and then use a softer touring boot in the backcountry. I would love to see a version of this ski also made with the carbon from the HyperCharger layered over top. Would be a great solution for those who spend a fair amount of time on piste and off piste, like ski patrollers. Really pleased with them, and I absolutely love they are locally made in the USA. Nice visuals with the sunburst color too!
Jesse Williams
01/06/2020
4 of 4 customers found this helpful.
Was this helpful?
Great all around platform
I have been on the Superchargers for about a year now. Probably 70% resort skiing and 30% what we call backcountry here in New England. I was looking for a ski that could go anywhere in most any conditions, and that is exactly what these are. I taught for many years, so I can be hard on gear. Now that I am not teaching I am still looking for the same versatility. Now for the technical part. I am 6'1" and 230 lbs. and 50 years old. I still like to ski fast and carve heavily but jump into the trees at the same time. The Supercharger is a very good carving ski under most conditions. Great on groomed or torn snow for sure, even junk and bumps don't seem to phase the ski. Really good carving ski at up to moderate speeds. Obviously a great ski in power and trees for sure. The one challenge is the tortional stability. At high speeds either carving or in very solid conditions, the ski will twist tortionally under a lot of stress. Really not uncommon in tele skis as opposed to alpine, especially the wider the ski. The Supercharger recovers really well and quickly when you dial it back just a little which works really well for me. And it seems to twist more at the tip during turn initiation than at any other point or part of ski in the turn. I am using an NTN boot and M Equipment binding setup so I have had the chance to really push the edge control in a number of ways. Overall, I really enjoy this ski. It has become my main platform and my daily ski. Once you get a handle on the carve arc and the overall flex, you can really take this ski anywhere.
3 of 3 customers found this helpful.
Was this helpful?
If you miss the original Charger, you'll LOVE the SuperCharger
The Voile Charger were my favorite skis of all time. So I was dismayed when they stopped making them. I had nothing to be sad about because the SuperCharger are even better. You may think the name implies that the SuperChargers are bigger, stiffer, and more beastly than the Chargers of old… but it's actually the opposite. The SuperChargers are easier to ski, weigh less, and are narrower at the waist. Most importantly, they are much more fun. Voile Chargers were my daily driver in the backcountry in years past, so skiing the SuperCharger felt like I came home. They do feel like Chargers, but are more responsive and maybe more stiff. Damn they are fun. I can mow through variable snow, make tight turns through the trees on one pitch, then turn around and crush open zones at speed. I even took them in the moguls at the resort and had a blast. These babies are capable on just about everything. I said above that Voile Chargers are my favorite ski ever… but the SuperChargers are even better.
Jared Hargrave
01/02/2020
4 of 4 customers found this helpful.
Was this helpful?
One and Done
Supercahrgers were the natural progression coming from Asylums, Drifters and well worn Vector BCs. Fast edge to edge, good hold on firm conditions, so fun in moderate to deep. They are light and pretty stiff in the right places. Resort and backcountry they are my go-to ... I really like them for all conditions.
2 of 2 customers found this helpful.
Was this helpful?
Orange dreams
Float em in the deep stuff, blast em through the chunky stuff, even tip them on edge and arc em on the corduroy stuff! Voile hit on the magic combo with these skis. While this ski will keep you stoked in any conditions, pair with the Objectives for quite possibly the ultimate duo.
1 of 1 customers found this helpful.
Was this helpful?
Excellent touring skis
I'm on my second pair of these. All I can say is they are magic when it comes to touring. They are light and ski all conditions extremely well. I have one pair mounted with kingpins and the other pair with Ion LTs . I would give them 5 stars however they aren't as durable as I had hoped. After 1 season of about 60 days with 20 of them being at Red Mountain Resort in Rossland, I found they really noodled out. I like them so much that I bought another pair that I only tour with. Bottom line amazing ski for all conditions, except agressive resort skiing.
3 of 3 customers found this helpful.
Was this helpful?
Does it all...really, really well
I pretty much solely ski in the BC, and had been on the search for a ski that could charge in any condition (since most days touring aren't pow days) but wasn't going to weigh me down on the skin-track on longer days out. After trying several other "highly-recommended" touring skis, I finally decided to give the Superchargers a go, and I absolutely love them. They ski every condition really well, and they feel incredibly solid without compromising on weight for the uphill. Would absolutely recommend these!
2 of 2 customers found this helpful.
Was this helpful?
Daily Driver
I picked them up at the end of last year and I absolutely love them. Very light and playful in all conditions I've used them in. They definitely offer a lot of control on the steeps and hard packed terrain and I've found the waist width is perfect for the softer stuff as well. I got them with the intention of doing a lot of backcountry, but they are such a versatile ski that I've made them my daily driver. Nothing bad to say about them. This is my first pair of Voile skis and all I have to say is you've created a quality product and I'll definitely be a returning customer. Thank you again.
1 of 1 customers found this helpful.
Was this helpful?
one ski to rule them all...
The story is similar every time: The Supercharger is the one-ski-quiver. If you ski a little bit of everything, or overwhelmed in the amount of options available, look no further. I also use these sticks as my all around ski-mo tool in the 178 flavor.
Tyler Guarino
10/24/2019
Verified Buyer
1 of 1 customers found this helpful.
Was this helpful?
SuperCharger
This is the perfect ski for any conditions. When in doubt this is the ski to grab for any day of skiing. It works very well on hardpack or deep powder. It is light for the way up yet skis like a real deal ski. I do wish it came in a 190cm option to meet the demands of Alaskan skiers and anybody who is a taller and/or more advanced skier.
Nick D'Alessio
09/29/2019
Verified Buyer
1 of 1 customers found this helpful.
Was this helpful?
SuperCharger
Simply put, this is the best all-around ski I have ever used. Whether it is ice, crud, corduroy, or pow, the SuperCharger will lead you through like you are driving a Ferrari. I ski primarily in Vermont, where the conditions are highly variable; the SuperCharger handles whatever Mother Nature throws at you. If you are one-ski type of skier, make this your ski. You will not be disappointed, I promise. I am 6'1", 180 lbs and I ski this in a 178cm.
John Van Hook
09/29/2019
Verified Buyer
3 of 3 customers found this helpful.
Was this helpful?
If I could only have one....
When I travel and can only bring one ski, if I couldn't have a quiver and could only have one pair of skis.....this is the one. 108 @185 is narrow enough for resort ripping (and they rip on the roy') yet wide enough to handle deep snow. The early rise in the nose is perfect, have had them in 24" of new and been stoked yet the long running edge means they are great in steep/committing terrain. Cannot say enough good things about these skis and have had them in every condition known to man and they have excelled in them all. The HyperCharger is a bit more specialized for touring and for lighter weight skiers. For heavier skiers looking for more all around performance, this is the one.
Weston D
09/28/2019
Verified Buyer
4 of 4 customers found this helpful.
Was this helpful?
upc
---
171cm: Part No: 5204-171-1819 UPC: 759948914503
178cm: Part No: 5204-178-1819 UPC: 759948914510
185cm: Part No: 5204-185-1819 UPC: 759948914527