Voile SuperCharger Skis
5204
$695.00
ATTENTION: Voile SuperCharger Skis mounted with quiver killers are not covered under Voile factory warranty.
Description
---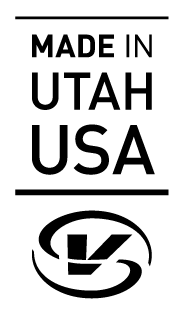 Attention details maniacs, over-discriminators and general malcontents: Your ski has just arrived.

To remain a contender in the backcountry ski category, we at Voilé have learned two valuable lessons. (1) Never rest on your laurels. (2) Never think that minuscule tweaks in any ski's design will not alter its performance.

Introducing the Voilé SuperCharger.

Now, before you think it's an even-stiffer and more-aggressive version of our original Charger, think again, because the SuperCharger is absolutely none of those things. In fact, it's a ski probably more akin to our venerable V8. Except that it's not quite as fat. And has a slimmer waist. As well as a wider, hard-working tail. Oh, and a more-subdued version of our signature "Voilé Hybrid Rocker."

You can expect it to stick and hold a well-carved turn, yet weave through tight trees and rocks with ease. It's definitely not a ski for riding switch, but it may be our best ski ever for the bumps. (Did we just say that?) And, of course, it wouldn't bear our quirky name if it couldn't hold it's own in powder.

So, for skiers on either coast, and all points in-between, this might be the ideal ski. For skiers who enjoy making a variety of turn shapes and sizes in an even-larger variety of terrain and snow conditions, so much the better. And for skiers who just want to work a bit less while tearing up the hill, ditto that, too.

The all-new SuperCharger. Far from just a blend, it's true varietal. And one grown right here in Utah, USA.


Also see our lightweight "Hyper" version of this ski: Voile HyperCharger


Construction
---
Aspen / Single Carbon
Full-Perimeter Steel Edge
Two lengths of 2mm steel with inset teeth wrap the full perimeter of the ski. Each section meets at the outermost points of the tip and tail, and is painstakingly hand-bent to ensure a precise layup.
Anti-Ice Topsheet
Exceptionally durable polyamide, with an irregular texture that slows the accumulation of snow and allows easy removal of snow and ice build-up when the approach is long and/or conditions are freezing.
Reinforced Binding Mounts
Heel and toe mounting areas are reinforced to prevent binding pull out.
Triaxial Fiberglass
Triaxial fiberglass increases dimensional stability along three axis.
Aspen Wood Core
The hardest wood core we employ, Aspen provides a smooth/damp ride on hardish conditions and more readily takes the abuse when things get out of hand.
Voile Carbon-Weave
Our proprietary carbon fiberglass regulates the ski's flex without an impact on bonding strength.
Sintered Black Base
This ski passes on the base graphics for the sake of an ultra-high molecular density base; making for faster downhill performance and greater wear/impact resistance.

Many claim that a black base increases a ski's maximum speed. Something about "snow melting faster," which apparently has the effect of "increasing lubrication." Sounds pretty nice, right? Of course, we don't really know if it's true... Regardless, you can rest assured that your p-tex repairs will be seamless after your day spent breaking the sound barrier.

Anti-Ice Topsheet

Reinforced Binding Mounts

Triaxial Fiberglass

Aspen Wood Core

Voile Carbon-Weave

Rubber Foil
Full-Perimeter Steel Edge

Sintered Base

Camber Profile
---
Early-Rise Camber

Dimensions
Length (cm): 171

| | |
| --- | --- |
| Tip Width (mm) | 137 |
| Waist (mm) | 104 |
| Tail Width (mm) | 121 |
| Radius (m) | 18.5 |
| Pair Weight (lbs.oz./kg) | 6lbs 13oz / 3.09kg |
| Suggested Skier Weight Range (lbs-kg) | 110-150 50-68 |
| ~~ | |
Length (cm): 178

| | |
| --- | --- |
| Tip Width (mm) | 140 |
| Waist (mm) | 106 |
| Tail Width (mm) | 124 |
| Radius (m) | 19.5 |
| Pair Weight (lbs.oz./kg) | 7lbs 3oz / 3.26kg |
| Suggested Skier Weight Range (lbs-kg) | 120-190 54-86 |
| ~~ | |
Length (cm): 185

| | |
| --- | --- |
| Tip Width (mm) | 143 |
| Waist (mm) | 108 |
| Tail Width (mm) | 126 |
| Radius (m) | 20 |
| Pair Weight (lbs.oz./kg) | 7lbs 10oz / 3.46kg |
| Suggested Skier Weight Range (lbs-kg) | 140+ 64+ |
| ~~ | |
Product Reviews
one ski to rule them all...
Tyler Guarino
10/24/2019
Verified Buyer
The story is similar every time: The Supercharger is the one-ski-quiver. If you ski a little bit of everything, or overwhelmed in the amount of options available, look no further. I also use these sticks as my all around ski-mo tool in the 178 flavor.
Was this helpful?
SuperCharger
Nick D'Alessio
09/29/2019
Verified Buyer
This is the perfect ski for any conditions. When in doubt this is the ski to grab for any day of skiing. It works very well on hardpack or deep powder. It is light for the way up yet skis like a real deal ski. I do wish it came in a 190cm option to meet the demands of Alaskan skiers and anybody who is a taller and/or more advanced skier.
1 of 1 customers found this helpful.
Was this helpful?
SuperCharger
John Van Hook
09/29/2019
Verified Buyer
Simply put, this is the best all-around ski I have ever used. Whether it is ice, crud, corduroy, or pow, the SuperCharger will lead you through like you are driving a Ferrari. I ski primarily in Vermont, where the conditions are highly variable; the SuperCharger handles whatever Mother Nature throws at you. If you are one-ski type of skier, make this your ski. You will not be disappointed, I promise. I am 6'1", 180 lbs and I ski this in a 178cm.
Was this helpful?
If I could only have one....
Weston D
09/28/2019
Verified Buyer
When I travel and can only bring one ski, if I couldn't have a quiver and could only have one pair of skis.....this is the one. 108 @185 is narrow enough for resort ripping (and they rip on the roy') yet wide enough to handle deep snow. The early rise in the nose is perfect, have had them in 24" of new and been stoked yet the long running edge means they are great in steep/committing terrain. Cannot say enough good things about these skis and have had them in every condition known to man and they have excelled in them all. The HyperCharger is a bit more specialized for touring and for lighter weight skiers. For heavier skiers looking for more all around performance, this is the one.
2 of 2 customers found this helpful.
Was this helpful?
upc
---
171cm: Part No: 5204-171-1819 UPC: 759948914503
178cm: Part No: 5204-178-1819 UPC: 759948914510
185cm: Part No: 5204-185-1819 UPC: 759948914527