Voile V6 BC Skis
5875
$695.00
ATTENTION: Voile V6 BC Skis mounted with quiver killers are not covered under Voile factory warranty.
Description
---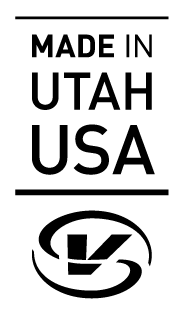 Never a slave to orthodoxy, Voilé Manufacturing has always been on the forefront of creative thinking and unusual ideas to help improve the backcountry skiing experience.

So when we asked ourselves how we might further modify the already-marvelous, incredibly-versatile V6, the answer seemed obvious: Take it fishing. And that's exactly what we did—not for trout, bass or crappie—but by adding fish-like scales to its base, a feature we've dubbed the "Voilé Traction-Pattern Base."

The Voilé V6 BC represents Voilé's third foray into the domain of scaled-base skis, as preceded by the Vector BC and Charger BC. Admittedly, such skis are not for everyone or every variety of slope. That said, for the backcountry skier who must continually make long approaches over undulating terrain, the V6 BC's can be a welcome godsend.

Does the V6 BC replace the need to carry skins? No, definitely not. Is there are a compromise in downhill glide on lesser slopes? Yes, and we're sorry, but earplugs are not included.

Thanks to the same lightweight Aspen core and carbon-fiber construction as the V6, as well as our signature Voilé Hybrid Rocker, the V6 BC will still impress when skiing steeper downhill pitches.

And who's gonna argue with the tedium of applying and removing skins too often?


Also see our lightweight "Hyper" version of this ski: Voile Hyper V6 BC


Construction
---
Aspen / Single Carbon / BC
Full-Perimeter Steel Edge
Two lengths of 2mm steel with inset teeth wrap the full perimeter of the ski. Each section meets at the outermost points of the tip and tail, and is painstakingly hand-bent to ensure a precise layup.
Anti-Ice Topsheet
Exceptionally durable polyamide, with an irregular texture that slows the accumulation of snow and allows easy removal of snow and ice build-up when the approach is long and/or conditions are freezing.
Reinforced Binding Mounts
Heel and toe mounting areas are reinforced to prevent binding pull out.
Triaxial Fiberglass
Triaxial fiberglass increases dimensional stability along three axis.
Laminated Aspen Wood Core
The hardest wood core we employ, Aspen provides a smooth/damp ride on hardish conditions and more readily takes the abuse when things get out of hand.
Voile Carbon-Weave
Our proprietary carbon fiberglass regulates the ski's flex without an impact on bonding strength.
Traction Pattern Base
For the backcountry skier who must continually make long approaches over rolling terrain, Sharpscale traction base is a godsend. It may sap a little of the ski's downhill speed, but negotiating far fewer skin transitions may be worth it.
Sintered Black Base
This ski passes on the base graphics for the sake of an ultra-high molecular density base; making for faster downhill performance and greater wear/impact resistance.

Many claim that a black base increases a ski's maximum speed. Something about "snow melting faster," which apparently has the effect of "increasing lubrication." Sounds pretty nice, right? Of course, we don't really know if it's true... Regardless, you can rest assured that your p-tex repairs will be seamless after your day spent breaking the sound barrier.

Anti-Ice Topsheet

Reinforced Binding Mounts

Triaxial Fiberglass

Laminated Aspen Wood Core

Voile Carbon-Weave

Rubber Foil
Full-Perimeter Steel Edge

Traction Pattern Base

Camber Profile
---
Voile Hybrid Rocker

Dimensions
Length (cm): 163

| | |
| --- | --- |
| Tip Width (mm) | 126 |
| Waist (mm) | 96 |
| Tail Width (mm) | 108 |
| Radius (m) | 17.0 |
| Pair Weight (lbs.oz./kg) | 5lbs 15oz / 2.69kg |
| Suggested Skier Weight Range (lbs-kg) | 110-150 50-68 |
| ~~ | |
Length (cm): 173

| | |
| --- | --- |
| Tip Width (mm) | 129 |
| Waist (mm) | 98 |
| Tail Width (mm) | 110 |
| Radius (m) | 18.0 |
| Pair Weight (lbs.oz./kg) | 6lbs 9oz / 2.98kg |
| Suggested Skier Weight Range (lbs-kg) | 120-190 54-86 |
| ~~ | |
Length (cm): 178

| | |
| --- | --- |
| Tip Width (mm) | 131 |
| Waist (mm) | 99 |
| Tail Width (mm) | 111 |
| Radius (m) | 18.5.0 |
| Pair Weight (lbs.oz./kg) | 7lbs 1oz / 3.21kg |
| Suggested Skier Weight Range (lbs-kg) | 120-190 54-86 |
| ~~ | |
Length (cm): 183

| | |
| --- | --- |
| Tip Width (mm) | 133 |
| Waist (mm) | 100 |
| Tail Width (mm) | 113 |
| Radius (m) | 19.0 |
| Pair Weight (lbs.oz./kg) | 7lbs 6oz / 3.35kg |
| Suggested Skier Weight Range (lbs-kg) | 140+ 64+ |
| ~~ | |
Product Reviews
Heroes of Telemark
Tom Cumpston
01/31/2020
Verified Buyer
In a backcountry world dominated by AT and splitboard riders, it isn't easy to be a telemark skier. In fact, it never was; many of us still remember the leather boots and skinny skis we learned on. But we're proud and stubborn, and in our hearts we've always known that with the right equipment, we could shred with the rest. The V6 BC give us what we've always needed: 98 mm underfoot for stability, scales for efficient touring, and rocker tips for flotation and snappy turns. My wife and I ski mostly in California's Sierra Nevada. We bought matching pairs of 173's this year, and paired them with Voile's superb Switchback bindings, Scarpa T2 Eco boots, and G3 Alpinist skins. What a setup! Not too heavy for extended touring, and superb for turning, especially in powder. Our first time out, in mixed conditions near Carson Pass, we floated and turned effortlessly in the pow, and had all the rigidity and power we needed to carve through the crust. Then we summitted Waterhouse Peak on snow that had already begun its inevitable evolution to Sierra cement. Our descent through the trees was the most controlled, dominant, and fun run we have ever had on Waterhouse, despite the so-so snow. These V6 BCs have finally made us the skiers we always dreamed we could be. Bottom line: Voile V6 BCs are true Heroes of Telemark. Try them, backcountry telemarkers, and see for yourselves. You won't be disappointed.
1 of 1 customers found this helpful.
Was this helpful?
Love the V6!
I have owned the V6 BC for two years and it has been my go-to backcounrty ski. The V6 is nearly effortless to turn, has an easy to float tip and just enough waist width to keep me floating nicely in Colorado backcountry powder. I've been happy with its weight, although I'm excited to try the Hyper V6. The BC has scales that have been bitter sweet. I don't notice them slowing me down in untracked snow. They are extremely handy when I've skied into a creek gully or hit a small knoll on a descent and need a quick climb out. Transitions are nice because the ski doesn't slide away from you. I've even successfully kept up with my rando-race gear clad buddy on a mining road climb without skins. However the drawback is that the scales do stop me from gliding back down that same flat mining road descent such as we often find on the front range getting to and from ski terrain. In these cases my friends are long back at the car while I'm cross-country skating a couple miles back. You have to weigh the pros and cons. My next pair will likely be the Hyper V6 because I already know I love the way the V6 skis, the weight to surface area float is unmatched in the industry, and for me, I decided that I will pass on the fish scales next time.
Was this helpful?
UPC
---
163cm: Part No: 5875-163-1920 UPC: 759948915500
173cm: Part No: 5875-173-1920 UPC: 759948915517
178cm: Part No: 5875-178-1920 UPC: 759948915524
183cm: Part No: 5875-183-1920 UPC: 759948915531