Voile UltraVector BC Skis
5304
$750.00
ATTENTION: Voile UltraVector BC Skis mounted with quiver killers are not covered under Voile factory warranty.
Description
---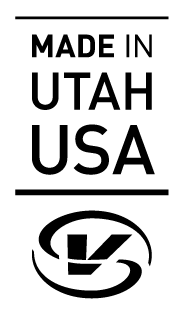 The Voile UltraVector BC is bred for demanding terrain and uncertain conditions, making it the ideal ski for longer backcountry forays. It can flick through trees as well as hold an edge on the diciest slopes, thanks in part to its softened flex and deeper sidecut. Its relatively narrow dimensions shave weight, and help it carve those turns in even tighter locations.

It's insanely light at 6lbs per pair, and (in keeping with the Vector's tradition) the UltraVector BC includes a Traction Pattern Base. Now the adventurous backcountry skier can trek further into the hinterland than ever before—especially when a long approach over rolling terrain is required.

*The Traction Pattern base does not eliminate the need to carry skins.


Also see our lightweight "Hyper" version of this ski: Voile HyperVector BC


Construction
---
Aspen / Single Carbon / BC
Full-Perimeter Steel Edge
Two lengths of 2mm steel with inset teeth wrap the full perimeter of the ski. Each section meets at the outermost points of the tip and tail, and is painstakingly hand-bent to ensure a precise layup.
Anti-Ice Topsheet
Exceptionally durable polyamide, with an irregular texture that slows the accumulation of snow and allows easy removal of snow and ice build-up when the approach is long and/or conditions are freezing.
Reinforced Binding Mounts
Heel and toe mounting areas are reinforced to prevent binding pull out.
Triaxial Fiberglass
Triaxial fiberglass increases dimensional stability along three axis.
Laminated Aspen Wood Core
The hardest wood core we employ, Aspen provides a smooth/damp ride on hardish conditions and more readily takes the abuse when things get out of hand.
Voile Carbon-Weave
Our proprietary carbon fiberglass regulates the ski's flex without an impact on bonding strength.
Traction Pattern Base
For the backcountry skier who must continually make long approaches over rolling terrain, Sharpscale traction base is a godsend. It may sap a little of the ski's downhill speed, but negotiating far fewer skin transitions may be worth it.
Sintered Black Base
This ski passes on the base graphics for the sake of an ultra-high molecular density base; making for faster downhill performance and greater wear/impact resistance.

Many claim that a black base increases a ski's maximum speed. Something about "snow melting faster," which apparently has the effect of "increasing lubrication." Sounds pretty nice, right? Of course, we don't really know if it's true... Regardless, you can rest assured that your p-tex repairs will be seamless after your day spent breaking the sound barrier.

Anti-Ice Topsheet

Reinforced Binding Mounts

Triaxial Fiberglass

Laminated Aspen Wood Core

Voile Carbon-Weave

Rubber Foil
Full-Perimeter Steel Edge

Traction Pattern Base

Camber Profile
---
Early-Rise Camber
Dimensions
Length (cm): 154

| | |
| --- | --- |
| Tip Width (mm) | 119 |
| Waist (mm) | 90 |
| Tail Width (mm) | 105 |
| Radius (m) | 16.5 |
| Pair Weight (lbs.oz./kg) | 5lbs 2oz / 2.33kg |
| Suggested Skier Weight Range (lbs-kg) | 90-140 41-64 |
| ~~ | |
Length (cm): 164

| | |
| --- | --- |
| Tip Width (mm) | 123 |
| Waist (mm) | 92 |
| Tail Width (mm) | 108 |
| Radius (m) | 18.0 |
| Pair Weight (lbs.oz./kg) | 5lbs 13oz / 2.59kg |
| Suggested Skier Weight Range (lbs-kg) | 110-150 50-68 |
| ~~ | |
Length (cm): 171

| | |
| --- | --- |
| Tip Width (mm) | 127 |
| Waist (mm) | 94 |
| Tail Width (mm) | 111 |
| Radius (m) | 18.5 |
| Pair Weight (lbs.oz./kg) | 6lbs 3oz / 2.81kg |
| Suggested Skier Weight Range (lbs-kg) | 110-150 50-68 |
| ~~ | |
Length (cm): 177

| | |
| --- | --- |
| Tip Width (mm) | 130 |
| Waist (mm) | 96 |
| Tail Width (mm) | 114 |
| Radius (m) | 19.5 |
| Pair Weight (lbs.oz./kg) | 6lbs 15oz / 3.14kg |
| Suggested Skier Weight Range (lbs-kg) | 120-190 54-86 |
| ~~ | |
Length (cm): 184

| | |
| --- | --- |
| Tip Width (mm) | 133 |
| Waist (mm) | 98 |
| Tail Width (mm) | 116 |
| Radius (m) | 20 |
| Pair Weight (lbs.oz./kg) | 7lbs 6oz / 3.36kg |
| Suggested Skier Weight Range (lbs-kg) | 140+ 64+ |
| ~~ | |
Product Reviews
Old, but active
I paired these skis with a Atomic Backland bindings and Fischer TransAlp boots for a very light weight ski with much more control than my former 3 pin set up. We do mostly low angle 4 wheel drive roads uphill and then have all sorts of options back down.
Lucinda Van Vleet
05/23/2022
Verified Buyer
Was this helpful?
I fallen in love with these skis !!!
I fallen in love with these skis, the best of both world!! The Voilé UltraVector Backcountry with the Switchback X2 binding is a perfect match with my Leather Alico Double Ski Boots…, a Big Thumbs-up!!!
Dany Rivard
02/06/2022
Verified Buyer
4 of 4 customers found this helpful.
Was this helpful?
Nothing else like it!
These skis are the bomb for rolling backcountry like we have here in Vermont. A few people I've gone out with said they were the best performing ski for our terrain and conditions. I was skeptical so I went and bought a pair for my self. They were right! And on top of that, no body makes a ski with these specs and the shallow rise. So there is nothing else like it!
6 of 6 customers found this helpful.
Was this helpful?
Favorite skiis !! Telemarking !
I have this pair of Vector BCs, mounted with Voile Swithbacks, and they are fantastic for tooling around back in the woods but can handle a descent - best of both worlds. I have SuperChargers I often take for skinning, but these handle just as well as the the Super Chargers and then you have added benefit of not having to put skins back on if there is some light uphill. They are soft, so in some crud you might want stiffer skiis, but for most part these cover all the bases. They turn so nicely, with just a little lean and the float, but they aren't too wide to feel like they are knocking each other around. If I could only have one pair of skiis, these would be it.
Diane Harty Schlaefer
08/30/2021
3 of 3 customers found this helpful.
Was this helpful?
Shines in the rolling terrain, float in the steep powder
First of all, I'm glad that Voile serves short people. I'm 5 feet tall, and finding the pair of the right length for the adult is always the challenge. Having an option of 153cm is incredible!! I've got the pair 2 years ago, and since having wonderful time on these. The fish scale is handy for touring through the rolling terrain and logging road access with ups and downs. I've got tele bindings on and skiing the powder is such a pleasure next to none!!! The fish scale bottom slows down a bit, and need steeper slope. It's important to wax the fish scales. Both liquid wax and hot wax (with a rug to soak excess) works to keep them afloat. Otherwise you'll end up with a massive snow ball under the foot in the spring snow.
Noriko Okamoto
08/30/2021
5 of 5 customers found this helpful.
Was this helpful?
The most underrated ski in your line...
... I say that even though I also own a pair of V8s which won 5 awards and which I love for deep days in big mountains. But even though my V8s rule in knee-deep, the Ultras are still my off-piste do-it-all favs. They give me the option of tele or parallel, they crud bust, they carve up peanut butter and cream cheese mank, and they fly down boot-top pow. They're responsive, secure and poppy (more so than previous Vectors ). With a light tele boot and Switchback X2 bindings, they make a fast classic style Nordic ski, especially for backcountry hits from snowsled tracks. And they have edges that hold surprisingly well on hard sidehill skin tracks. Best of all, they're forgiving on on the down because they're damp. I'd love to have a second pair without scales however in spring corn snow the scales are faster, probably because the scales cause underfoot melting and aeration reducing stiction. The Ultravector re-defines classic, skate, alpine,tele, backco, cuz they're light and stiff and they do it all. I weigh 160 and rock the 171s. My wife's 112 and she digs the 154s. It's her fav ski too!
John Frachella
08/30/2021
6 of 7 customers found this helpful.
Was this helpful?
Secret Backcountry Weapon
This was my first pair of skis period and they took me up and down everything I wanted to during my first season of skiing. Most people don't jump into backcountry their first season of skiing, but I was lucky to be living at the north entrance to Yellowstone where there is amazing backcountry skiing right out my front door. The skis were great for lapping meadows during the poor snow conditions at the beginning of the season while I learned to ski and were exceptional as I graduated to steeper runs as the season progressed. There is some drag if you are trying to ski down slopes < 10-15 degress, but the feeling of not having to skin up for a 5 mile rolling approach is amazing and saves so much energy for the actual climb. They hold an edge incredibly well - which made initiating kick turns a little difficult as a beginner, but that could also just be my skill level so I'm not going to blame the skis. These are a great one quiver ski IMO as long as you set your expectation that low angle exits may take a little longer, but at least for me the efficiency you gain on the approach is worth it. For the next season, I do hope to get a pair on non-scaled Voiles like the Manti for deeper powder days. I did take these to a resort several days and had a bunch of fun on them, but ultimately would not recommend them for someone who is going to spend 30% or more of their time at the resort since the drag does get to be annoying. Also, they are not quite stiff enough for moguls IMO, but again I am just an intermediate skier at this point, so I'm sure an advanced or expert skier could ski anything on them. Also, these are backcountry skis so I don't think they should be judged on resort performance, just thought I'd mention it.
1 of 1 customers found this helpful.
Was this helpful?
Fantastic day on the backside
The day on the backside was fantastic! I have only one suggestion on how to improve the UltraVector BC. Maybe put a notch at the tail end for a skin strap. Other than that....the skis are perfect. My 164's are perfect for my body height and weight at 5'6" or 5'7" and130 pounds in my underwear. They are not too short. No falls today after three long laps on the backside and one lap coming down the Pebble Creek Ski Area here in Inkom, Idaho near Pocatello. I telemarked the backside powder and paralleled the front side hard, semi-frozen groomers in the area using my old Scarpa T3's from the late 1990's. Those boots handled the skis just fine. And the skis were great on both surfaces. I even liked the three pin cable bindings that I mounted with the 20 millimeter risers that I bought separately because I took the bindings off of an old pair of Karhu skis. The three pins allowed me to climb without a cable to slow me down, and the cables were easy to attach to my heal at the top of the climb for a secure connection to my skis for on the way down. The result is that I had enough of an energy saving to do a third lap. Fantastic set up ! They floated over powder like floating through the air....like they had wings. I hit some wind slab and they floated and pushed right through it almost like it wasn't there. They skied better than my Atomic RT 80's, and I didn't think that was possible, and they are lighter by almost 5 ounces for each ski, for a total weight saving of about 8 to 10 ounces for the pair. The fish scale bottoms helped me navigate quickly right and left with no problem trying to avoid questionable avy slope inclines, from avy not-so-safe to avy safe, etc. I love them. At almost 67 years old, they may just allow me to ski a few more years beyond what I might have been able to do before I bought these skis. Thank you so much for making such great skis. Scott Balsai
Scott Balsai
03/24/2021
Verified Buyer
2 of 2 customers found this helpful.
Was this helpful?
Ultra Vector BC Skis
Recently bought a pair of Ultra Vector BC skis. great traction up hill. Maybe to much. I'm a heavy skier, 260lbs. They are soft skis with early rise and I push middle of ski down on the snow going down hill in powder. Not very good glide on the downhill runs . Might help to make fish scale kicker zone shorter. Also had 200lb. friend try them and had same problem.
Was this helpful?
The Solution
These skis are perfect for tours we do that involve an XC approach before you can put skins on. And they ski great both uphill and downhill, super grippy on the up and fast and smooth on the down. Even mounted with the Tecton binding the setup is impressively lightweight.
Pat C
02/22/2021
Verified Buyer
3 of 3 customers found this helpful.
Was this helpful?
Super great!
Love these! Making uphill so much faster, they even worked on an incline I thought would be too steep. You should buy these skis!
Sara
02/08/2021
Verified Buyer
2 of 2 customers found this helpful.
Was this helpful?
One-quiver BC ski!
After owning and skiing a pair of SuperChargers for the past 5 years, I wanted to get a similar but more versatile ski for back-country guiding and hut-trip use. These new Voile UltraVector BC skis were it--they are awesome!
Michael B
02/07/2021
Verified Buyer
3 of 3 customers found this helpful.
Was this helpful?
PSIA certified SnowSports Academy ski instructor
My wife and I are both very happy with the UltraVector BC skis and Switchback X2 bindings. All of our issues with our old setup has been resolved. We can now climb with less effort due to the Switchback pivot and the the mount point is perfectly placed to maximize climbing grip which an issue previously. The early rise rocker is also much appreciated as there is no longer resistance to turning or diving due to too much camber. This setup does everything well and is the most fun we have ever had on skis! Where was this gear 40 years ago when I was enrolled in a tele class @ the University of Utah!
14 of 14 customers found this helpful.
Was this helpful?
Super
J'ai essayé aujourd'hui même ces skis équipés de fixation de telemark. Pour l'ascension ils sont légers et les écailles fonctionnent bien sur une pente légère. En descente, ils sont joueurs et pardonnent. Ils flottent très bien dans la poudreuse. Je crois que je vais avoir beaucoup de plaisirs avec ces skis ...
9 of 11 customers found this helpful.
Was this helpful?
Versatile Ski for BC in VT
I love these skis. I first discovered them when touring in VT with some seasoned skiers. They were ALL on variations of the Vector BC. I got myself a pair the next day. Vermont has a lot of rolling terrain in the backcountry and these have enough grip to not make you question doing another lap or checking out a new section without the hassle of transitioning with skins. Great skis.
Kristine Harootunian
01/30/2020
7 of 7 customers found this helpful.
Was this helpful?
Ultravector BC 164cm
As a trail chief for the Catamount Trail Association in Vermont, I have found the UVBC in 164cm length to be the ultimate tool for attacking the Cat Trail which goes from Massachusetts to Canada along the spine of the Green Mountains. A few winters ago I through skied the entire trail in one push. I found the scale pattern aggressive enough to tackle 99% of the climbs, allowing for great descents, the short length perfect for wiggling and giggling in tight trees, the sidecut and flex shreds tight trail, steep powder, wind buff, pretty much everything I've thrown and these things, and they always shine brightly. I'm skiing these with Switchbacks always in tour mode(though I have HD 3 pins on all my other setups, and they are awesome too), and Scarpa T-4's. This setup is the ultimate setup to through ski the Catamount Trail!
17 of 17 customers found this helpful.
Was this helpful?
Raisin'HeelBackcountryandtelemarkequipment
Absolutely love my older 160 cm BC Vectors! They slice and efficiently rise in powder conditions, and enable quick, responsive turns in the steeps, chutes, and trees. That along with rugged light weight, make them a joy to tour the BC and get to favorite or new downhill lines, no matter how crooked! Lively and fun for working terrain features through woods, boulders, gullies etc. Very happy to see the shorter 154 cm have gained more spots in Voile` ski offerings!
Richard A. Hesslein Jr.
01/14/2020
5 of 5 customers found this helpful.
Was this helpful?
Expand Your Definition of Lapping
A complete game changer coming from XCD skis. They kick and glide just as well but rather than being a cross country ski with edges they are an alpine ski with scales. If you have easy access to great snow with less-than-bc quantities of vertical then these will open up a whole new world of scoring turns that wouldn't be "worth it" to go through the skin ordeal. Farm out a bunch of 100 foot laps in an hour and not spend more than 2 minutes of that in transition. You will notice the scales on a low angle groomer in the resort but not on steeper powder shots where they are a blast. They are stiffer like the Superchargers so have great edge hold on firm ,snappy in crud and float well with their early tip rise. Alternate uses, grooming fat bike singletrack, awesome for chasing toddlers at the resort! ( they yardsale above you? pop them into tour mode and walk up to get them back on their skis), meadowskipping with your kids...any slope at the Nordic center or local woods becomes a powder day. I also have skins for mine and used them for the BC when more powder oriented(wider) skis aren't needed/wanted. They own undulating terrain.
14 of 15 customers found this helpful.
Was this helpful?
Amazing
I love this ski. It has a perfect turning radius, float and flex for the skiing I do in the Cascades. Closest I have found to a quiver of one - for me.
Dan
12/20/2019
Verified Buyer
5 of 6 customers found this helpful.
Was this helpful?
Highly Recommended!
I ski the backcountry in Vermont and find this ski to be just what I need when doing low-angle touring. I find the 96mm underfoot (I have this in 177cm) perfect for an everyday BC ski. It also performs superbly when headed downhill, allowing you to maximize your reward after a long climb. If you are looking for a lightweight scaled ski that will do everything you want and need, look no further, this is the ski for you.
John Van Hook
09/29/2019
Verified Buyer
18 of 18 customers found this helpful.
Was this helpful?
UPC
---
154cm: Part No: 5304-154-1920 UPC: 759948915340
164cm: Part No: 5304-164-1920 UPC: 759948915357
171cm: Part No: 5304-171-1920 UPC: 759948915364
177cm: Part No: 5304-177-1920 UPC: 759948915371
184cm: Part No: 5304-184-1920 UPC: 759948915388