Voile HyperVector BC Skis
5305
$795.00
ATTENTION: These skis are intended to be used with AT bindings.
Voile HyperVector BC Skis mounted with telemark bindings or quiver killers are not covered under Voile factory warranty.
Description
---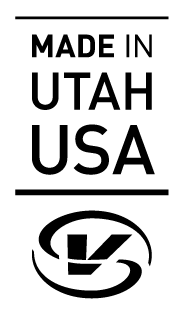 When heading deep into winter wilderness, you must choose your tools wisely—versatility is key: and the Voile HyperVector BC has that in spades. Can it do everything the HyperVector can, like climb and descend steep terrain, float through powder and carve hard pack? It sure can, but also it provides a clear answer to the dilemma when faced with terrain that is neither up nor down. No longer do you have to vacillate between stopping and putting your skins on or attempting, energy sapping, side-stepping/ herringbone technique to get over a short climb or flat section—you just kick-and-glide your way past the obstacles.

The traction pattern on the Voile HyperVector BC doesn't replace your skins entirely; it just gives you another —very efficient— option when faced with gentle climbs, rolling terrain, long traverses and meadows.

Sure, you may feel a little drag on some descents. But, the versatility you get from a pair of skis that weight less than 6lbs (≤177cm)— you'll be kicking yourself for not trying them sooner.


Construction
---
Paulownia / Double Carbon / BC
Full-Perimeter Steel Edge
Two lengths of 2mm steel with inset teeth wrap the full perimeter of the ski. Each section meets at the outermost points of the tip and tail, and is painstakingly hand-bent to ensure a precise layup.
Anti-Ice Topsheet
Exceptionally durable polyamide, with an irregular texture that slows the accumulation of snow and allows easy removal of snow and ice build-up when the approach is long and/or conditions are freezing.
Double Reinforced Binding Mounts
Heel and toe mounting areas are double-reinforced to prevent binding pull out.
Voile Carbon-Weave x2
Two layers of our proprietary carbon fiberglass regulate the ski's flex without an impact on bonding strength.
Laminated Paulownia Wood Core
The lightest wood core offered in our line, with an impressive strength to weight ratio. Paulownia provides the ideal foundation for building a lightweight touring ski.
Traction Pattern Base
For the backcountry skier who must continually make long approaches over rolling terrain, Sharpscale traction base is a godsend. It may sap a little of the ski's downhill speed, but negotiating far fewer skin transitions may be worth it.
Sintered Black Base
This ski passes on the base graphics for the sake of an ultra-high molecular density base; making for faster downhill performance and greater wear/impact resistance.

Many claim that a black base increases a ski's maximum speed. Something about "snow melting faster," which apparently has the effect of "increasing lubrication." Sounds pretty nice, right? Of course, we don't really know if it's true... Regardless, you can rest assured that your p-tex repairs will be seamless after your day spent breaking the sound barrier.

Anti-Ice Topsheet

Reinforced Binding Mounts

Voile Carbon-Weave

Laminated Paulownia Wood Core

Voile Carbon-Weave

Rubber Foil
Full-Perimeter Steel Edge

Traction Pattern Base

Camber Profile
---
Early-Rise Camber

Dimensions
Length (cm): 154

| | |
| --- | --- |
| Tip Width (mm) | 119 |
| Waist (mm) | 90 |
| Tail Width (mm) | 105 |
| Radius (m) | 16.5 |
| Pair Weight (lbs.oz./kg) | 4lbs 8oz /​ 2.04kg |
| Suggested Skier Weight Range (lbs-kg) | 90-140 41-64 |
| ~~ | |
Length (cm): 164

| | |
| --- | --- |
| Tip Width (mm) | 123 |
| Waist (mm) | 92 |
| Tail Width (mm) | 108 |
| Radius (m) | 18.0 |
| Pair Weight (lbs.oz./kg) | 5lbs /​ 2.28kg |
| Suggested Skier Weight Range (lbs-kg) | 110-150 50-68 |
| ~~ | |
Length (cm): 171

| | |
| --- | --- |
| Tip Width (mm) | 127 |
| Waist (mm) | 94 |
| Tail Width (mm) | 111 |
| Radius (m) | 18.5 |
| Pair Weight (lbs.oz./kg) | 5lbs 7oz /​ 2.46kg |
| Suggested Skier Weight Range (lbs-kg) | 110-150 50-68 |
| ~~ | |
Length (cm): 177

| | |
| --- | --- |
| Tip Width (mm) | 130 |
| Waist (mm) | 96 |
| Tail Width (mm) | 114 |
| Radius (m) | 19.5 |
| Pair Weight (lbs.oz./kg) | 5lbs 11oz /​ 2.58kg |
| Suggested Skier Weight Range (lbs-kg) | 120-190 54-86 |
| ~~ | |
Length (cm): 184

| | |
| --- | --- |
| Tip Width (mm) | 133 |
| Waist (mm) | 98 |
| Tail Width (mm) | 116 |
| Radius (m) | 20 |
| Pair Weight (lbs.oz./kg) | 6lbs 4oz /​ 2.83kg |
| Suggested Skier Weight Range (lbs-kg) | 140+ 64+ |
| ~~ | |
Product Reviews
The "Do all" workhorse
Ben
03/15/2021
Verified Buyer
I've had these out 2X so far after having them for 2 weeks. They are really an amazing ski. The "glide" is definitely hindered by the scales a little, but what you loose in glide you make up for 10X with the ability to climb hills and basically go anywhere at any time. I paired these with Fritchi Vipec 12 Evos. I can switch from downhill to walk mode and back in about 5 seconds. It used to be that I would go down smaller hills with my skins on and get basically zero glide, but now it is much easier to leave the skins off unless you are doing a big climb.
Was this helpful?
Incredible skis for the backcountry
Chris Henderson
03/09/2021
First, I am kicking myself for not buying an AT setup before now. To put things in perspective, I have been using a backcountry/XC/tele set up for ~15 years. And that set up was a huge step up from my even older NNNBC full metal edge Karhu's that were great at the time (going back 15-20 years). The entire AT setup is lighter than anything I have owned in the past (and my Garmont boots are not light). I recently finished three consecutive days in the high peaks of the Adirondacks with some friends (also on Voile skis) and the skis are flat out amazing. They glide well on the flats and climb like a goat. Only needed skins when things got super steep (maybe 2 miles out of 30 over the weekend). And going downhill is mind blowing how much control they have (heels free or locked). I am looking forward to spending more hours on these skis to figure out what all they can do; I know it's me holding them back!
Was this helpful?
Great Skis
Phil Bird
02/19/2020
Verified Buyer
First, thanks to Voile staff for helping me compare the Vector and V6 skis. Upper mid intermediate skier, 180# plus a 15# winter day pack, selected the hyperVector BC171 cm because of emphasis on control and they work great. Using Fritschi Vipec Evo 12 bindings and BD kicker skins. Since purchase 30 miles and 7000' of groomed and ungroomed logging roads, groomed down hill, backcountry powder, and ungroomed single track. The skis are awesome: so light you don't feel them when climbing, great traction when climbing, tips swing easily, turn initiation is effortless, very stable. The 171 cm has proven to be a good decision for me. These skis open up the backcountry like no other product and are the most fun skis ever!
3 of 3 customers found this helpful.
Was this helpful?
Versatile and fun ski
I bought these skis for long flat approaches, skipping around snowy meadows, crossing frozen lakes to access glaciers, and spring grouse hunting in rolling terrain. For all of those uses these skis excel. It only took me a few outings to appreciate what the scales were and were not capable climbing. Now I keep a pair of skins in my bag, just in case. I purchased the 184 length and mounted them with dynafit speed rads at the recommended point. With a nice light boot they tour better than my old bc Xc skis and are way more fun on the way down. On icy groomers they do make a ton of noise, but on spring slush they don't make a peep. Overall I'm surprised by how versatile these skis are and I would not hesitate to purchase again.
3 of 3 customers found this helpful.
Was this helpful?
The Evolution of a Quiver of One
Jesse Logan
01/20/2020
Verified Buyer
The evolution of a quiver of one. I'm a 75 yr. old backcountry skier spending over 100 days exploring the backcountry around Cooke City, Montana every year. Cooke is a vortex for the Northern storm track, so I ski a lot of powder. In addition, spring offers some amazing opportunities in the nearby Absaroka and Beartooth Mountains, and in Yellowstone National Park. The first, and only, guide book ever written for Cook City is not titled Nine Months of Winter without reason. My first Voile ski was the original Vector. Then, after a couple of seasons, thinking I might like a fatter board I purchased a pair of V8's. That was too much ski for a skinny old man to push up the mountain, so I gave the V6's a try. Voila, great ski! I thought I'd found my ideal ride, the V6 in winter pow and the Vector for set-up spring conditions. A quiver of two. Not bad. The Vector was a little quicker and held an edge better in spring conditions, and the V6 floated a little better in pow, although either would have been a great all-mountain/all-conditions ski. Then some of my friends got involved in SkiMo racing, and I though how cool it would be to push something that light up the mountain. So, the next season I started riding a pair of Objectives driving them with Dynafit PDG boots. That was it, man, super light like a pair of ballet slippers. I had so much fun with the Objectives that the next season I got another pair, but the BC version for the long rolling approach/exits around Cooke City and in Yellowstone National Park. But then, sometime during this time (I think summer 2017) we stopped by the Voile shop in SLC for some assistance with a damaged pair of Voile Switchback bindings that my wife was using on her pair of Vector's. The guys in the shop were amazingly helpful, and while they were scrounging around for some old parts to fix the binding, I got talking to one of the product designers. He asked me what I thought of the Objectives, and I told him it was very cool with surprising performance for such a light ski, but I really would like something a little beefier for the downhill. He smiled and told me about this new ski Voile was coming up with - inspired by the Objective, but incorporating a progressive new design that was more in line with the Vector's, called the Hyper Vector. I was skeptical, but that fall, I bought a pair of Hyper Vector BC's mounted with light tech bindings and driven with Scarpa F1 boots. Totally, friggin, amazing! This set-up tours almost as good as the Objectives, but the downhill performance is much better. This kit oughta be called the Yellowstone. Long approaches become short, old men become young. The performance of this ski is remarkable. In Powder, just think about turning and the ski does it, and in spring, it is solid like my original Vectors - only more so. It is also cool to know that when I pull skins on some summit a long way back in the wilderness that I'll never have to skin up again for the exit. How Voile ever come up with a ski that combines all these features, I'll never know, but I've finally found it – my quiver of one.
21 of 21 customers found this helpful.
Was this helpful?
The dragging scale
Bought this ski and took it out for a test on the ski resort and the scales quite disappointed! It's not so bad when you going downhills but on the little flat rolling terrain, it become super difficult to get enough momentum to side thru that I ended up had to walk most of it. It is actually good when you do have to walk uphills bc there's no sliding back for sure.
Sorry to hear you were disappointed in the HyperVector BC Skis on the flats. Scaled skis are designed to add efficiency on long flats that are annoyingly not steep enough to keep your downhill momentum. Therefore they provide excellent traction on gentle climbs or sections where it is necessary to "walk" forward. This is more efficient than applying skins or using the cumbersome herringbone skate technique required by traditional skis. This technology might not be ideal for short flat rollers at the resort, but they are ideal for long distances in the backcountry flats. Glad to hear the downhill performance wasn't impaired!
Was this helpful?
The Ultimate Long Tour for Turns Ski
Ann D
10/15/2019
Verified Buyer
I got these skis to access and ski zones that required several miles of skinning through undulating terrain just to get to the base. They are incredibly efficient, fast and energy saving in these situations. And on the descents there is no noticeable difference in performance or speed due to the scales. The only downside is having to wait for your partners who don't have these skis - do them, and yourself a favor - and make them get these skis too :D
20 of 20 customers found this helpful.
Was this helpful?
UPC
---
154cm: Part No: 5305-154-1819 UPC: 759948914305
164cm: Part No: 5305-164-1819 UPC: 759948914312
171cm: Part No: 5305-171-1819 UPC: 759948914329
177cm: Part No: 5305-177-1819 UPC: 759948914336
184cm: Part No: 5305-184-1819 UPC: 759948914343