Voile Objective Skis
5215
$695.00
ATTENTION: These skis are intended to be used with AT bindings.
Voile Objective Skis mounted with telemark bindings or quiver killers are not covered under Voile factory warranty.
Description
---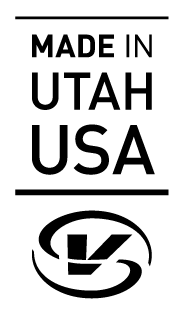 Inspired by skimo racing, the latest members of our ski family place an emphasis on fast ascents and long-distance travel. They reside somewhere between our WSP and UltraVector skis.

Witness the new Voilé Objective.

Equally at home atop The Haute Route or on a long jaunt in The Catskills, these skis are light enough to go the distance and stiff enough to hold an edge on boilerplate. They won't exactly shine in deep powder, but many an East Coast skier will likely press them into service at their local ski resort.


Construction
---
Paulownia / Double Carbon
Running-Length Steel Edge
Two lengths of 1.8mm steel with inset teeth wrap the running length of the ski. Each section extends beyond the contact points of the tip and tail, and is painstakingly hand-bent to ensure a precise layup.
Anti-Ice Topsheet
Exceptionally durable polyamide, with an irregular texture that slows the accumulation of snow and allows easy removal of snow and ice build-up when the approach is long and/or conditions are freezing.
Double Reinforced Binding Mounts
Heel and toe mounting areas are double-reinforced to prevent binding pull out.
Voile Carbon-Weave x2
Two layers of our proprietary carbon fiberglass regulate the ski's flex without an impact on bonding strength.
Laminated Paulownia Wood Core
The lightest wood core offered in our line, with an impressive strength to weight ratio. Paulownia provides the ideal foundation for building a lightweight touring ski.
Sintered Black Base
This ski passes on the base graphics for the sake of an ultra-high molecular density base; making for faster downhill performance and greater wear/impact resistance.

Many claim that a black base increases a ski's maximum speed. Something about "snow melting faster," which apparently has the effect of "increasing lubrication." Sounds pretty nice, right? Of course, we don't really know if it's true... Regardless, you can rest assured that your p-tex repairs will be seamless after your day spent breaking the sound barrier.

Anti-Ice Topsheet

Reinforced Binding Mounts

Voile Carbon-Weave

Laminated Paulownia Wood Core

Voile Carbon-Weave

Rubber Foil
Running-Length Steel Edge

Sintered Base

Camber Profile
---
Early-Rise Camber

dimensions
Length (cm): 164

| | |
| --- | --- |
| Tip Width (mm) | 112 |
| Waist (mm) | 80 |
| Tail Width (mm) | 97 |
| Radius (m) | 18.0 |
| Pair Weight (lbs-oz./kg) | 4lbs 3oz / 1.90kg |
| Suggested Skier Weight Range (lbs-kg) | 90-140 41-64 |
| ~~ | |
Length (cm): 171

| | |
| --- | --- |
| Tip Width (mm) | 115 |
| Waist (mm) | 82 |
| Tail Width (mm) | 99 |
| Radius (m) | 18.5 |
| Pair Weight (lbs-oz./kg) | 4lbs 10oz / 2.10kg |
| Suggested Skier Weight Range (lbs-kg) | 120-150 54-68 |
| ~~ | |
Length (cm): 178

| | |
| --- | --- |
| Tip Width (mm) | 117 |
| Waist (mm) | 84 |
| Tail Width (mm) | 102 |
| Radius (m) | 19.5 |
| Pair Weight (lbs-oz./kg) | 5lbs / 2.27kg |
| Suggested Skier Weight Range (lbs-kg) | 140+ 64+ |
| ~~ | |
Product Reviews
Dream ski for the East coast
Perfect all terrain touring ski. I ski mellow backcountry, the occasional East Coast powder day, on piste skin laps, and weekend family lift laps with this ski. As an East Coaster skiing in the Catskills this is my quiver killer. Phenomenal float, playful geometry, super light on the skin track, and can hold an edge on boiler plate. For reference, I'm 5'10", 155lbs, and ski the 171 Objective as it's the perfect fit for what I'm looking to do. Bravo Voile!
Was this helpful?
Spring time dream ski
Every time I'm out on these skis I'm surprised at 1) how light they are and 2) how well they ski. I got them for farming corn on volcanos and they rock at that, but one day we had a surprise 8" of freshies and they were a blast! Watch your partner's shoulders sag as you say you're going for another lap. No, it's not super powers, it's the Objectives!
Was this helpful?
Zero Weight
Compared to every other ski I own, these feel like they weigh nothing! Going uphill is effortless. Great long distance ski. As mentioned by the other skier though, these are not ideal for skiing late spring variable snow conditions. I got a pair of these very late last season, and tried them out off the top of Porkupine Cirque. I got down witout a fall, but it was not the easy cruising of my other Voile Skis. I would use my Vectors in this situation a second time. I have standard Vectors, Hyper V6, Hyper V6 BC, standandard V6, and Hyper V8's. The Hyper V6 BC is by far the most versitile of the bunch. The Hyper V8 is the most fun, but you need a powder day and a wide up-track.
2 of 2 customers found this helpful.
Was this helpful?
Great performance to weight ratio!
These skis are great. A super light option when mounted with the right binding / skins. But they ski much better then the rando racing skis. Particularly in powder, these things have a nice sized shovel and enough tip rise to keep you not only afloat but really able to have fun on them. Steep and icy terrain, they have enough camber to really trust the edge. The only complaint I have been able to find with these skis is in certain spring conditions. Corn, hard pack and firm snow... even ice... no problem at all. But when that corn turns to mush for example at the bottom of a couloir towards the apron, or you have a warm spring snow storm... I find myself wishing they were a little stiffer. Often times I choose to pull out the Volie Vector instead if I plan to hit warm powder or mush that day. Amazing ski with one of the best performance to weight ratios out there.
1 of 1 customers found this helpful.
Was this helpful?
A light charger
Mark LeBlanc
10/09/2019
Verified Buyer
When I step into a lightweight ski, I typically expect to lose a little something on the descent. The Objectives just seem to have something special that allows them to ski incredibly well. They're light enough to make a 10,000' day feel like a walk in the park, yet as I was going down Cold Fusion Couloir at 45mph making huge GS turns, all I could do was smile. I'll admit that this ski isn't made for high speeds, but it handles almost every condition better than you'd ever expect out of a lightweight ski. Chapeau Voile. This one is a work of art.
1 of 1 customers found this helpful.
Was this helpful?
In it for the long haul
Nate Rowland
10/03/2019
Verified Buyer
The Objective is a competent and precise performer in all but bottomless conditions. This ski excels in spring corn, smooth frozen/icy snow and even in moderate powder with a consolidated base. It is nimble in tight spaces like couloirs and fires off consistent mid radius turns in the open bowls. Paired with a lightweight boot (I use an Alien RS), the Objective gobbles up the miles and vertical, leaving the legs ready for extra laps at the end of the day. When the tour plan calls for lots of climbing, or lots of transitions, or long hours, this is my go to ski. It's also a total work horse for long hut trips (I have pulled some heavy pulks on these). One feature I greatly appreciate on these is the tip notch for skin attachment as it allows skins to be easily ripped off when the skis are still on the feet. This Objective makes it easy to love the uphill and skintrack as much as the down.
1 of 1 customers found this helpful.
Was this helpful?
My Go Everywhere Ski
John Van Hook
09/29/2019
Verified Buyer
If you are into BC touring there is not a better ski out there than this one. I use skins and scales but I love nothing more than waxing to get that grip just right. It's just a much more versatile and exciting way to tour. This is a very light and ultra high-performance ski. My favorite ski in the BC quiver. If you are into long-distance touring do yourself a favor and get these.
Was this helpful?
UPC
---
164cm: Part No: 5215-164-1819 UPC: 759948915548
171cm: Part No: 5215-171-1819 UPC: 759948915555
178cm: Part No: 5215-178-1819 UPC: 759948915562