Voile Women's UltraVector Skis
5105
$750.00
ATTENTION: Voile Women's UltraVector Skis mounted with quiver killers are not covered under Voile factory warranty.
Description
---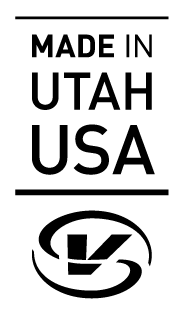 A new breed of backcountry ski continues to evolve, thanks to the inspiration of mankind's better half.

Introducing the Voile Women's UltraVector, a light-weight ski designed for long-distance touring (à la its progenitor, the Vector) with the hard-charging, hard-carving powers of the Women's Supercharger. Softer flex and deeper sidecut provide agile and energetic turn initiation, and its relatively narrow dimensions mean it's better equipped to make those turns in tighter places. It's still a ski that will hold an edge with ease, whether moving nimbly through trees, sending an icy couloir, or cutting a line through the hardpack.

And weighing in at less than 6lbs per pair, the Women's Ultravector is no man-eater... but it's definitely a quiver killer.


Also see our lightweight "Hyper" version of this ski: Voile Women's HyperVector


Construction
---
Aspen / Single Carbon
Full-Perimeter Steel Edge
Two lengths of 2mm steel with inset teeth wrap the full perimeter of the ski. Each section meets at the outermost points of the tip and tail, and is painstakingly hand-bent to ensure a precise layup.
Anti-Ice Topsheet
Exceptionally durable polyamide, with an irregular texture that slows the accumulation of snow and allows easy removal of snow and ice build-up when the approach is long and/or conditions are freezing.
Reinforced Binding Mounts
Heel and toe mounting areas are reinforced to prevent binding pull out.
Triaxial Fiberglass
Triaxial fiberglass increases dimensional stability along three axis.
Laminated Aspen Wood Core
The hardest wood core we employ, Aspen provides a smooth/damp ride on hardish conditions and more readily takes the abuse when things get out of hand.
Voile Carbon-Weave
Our proprietary carbon fiberglass regulates the ski's flex without an impact on bonding strength.
Sintered Black Base
This ski passes on the base graphics for the sake of an ultra-high molecular density base; making for faster downhill performance and greater wear/impact resistance.

Many claim that a black base increases a ski's maximum speed. Something about "snow melting faster," which apparently has the effect of "increasing lubrication." Sounds pretty nice, right? Of course, we don't really know if it's true... Regardless, you can rest assured that your p-tex repairs will be seamless after your day spent breaking the sound barrier.

Anti-Ice Topsheet

Reinforced Binding Mounts

Triaxial Fiberglass

Laminated Aspen Wood Core

Voile Carbon-Weave

Rubber Foil
Full-Perimeter Steel Edge

Sintered Base

Camber Profile
---
Early-Rise Camber

Dimensions
Length (cm): 154

| | |
| --- | --- |
| Tip Width (mm) | 119 |
| Waist (mm) | 90 |
| Tail Width (mm) | 105 |
| Radius (m) | 16.5 |
| Pair Weight (lbs.oz./kg) | 5lbs 2oz / 2.33kg |
| Suggested Skier Weight Range (lbs-kg) | 90-140 41-64 |
| ~~ | |
Length (cm): 164

| | |
| --- | --- |
| Tip Width (mm) | 123 |
| Waist (mm) | 92 |
| Tail Width (mm) | 108 |
| Radius (m) | 18.0 |
| Pair Weight (lbs.oz./kg) | 5lbs 13oz / 2.59kg |
| Suggested Skier Weight Range (lbs-kg) | 110-150 50-68 |
| ~~ | |
Product Reviews
A Great Surprise!
I tried these with a tech binding and Scarpa Maestrale boots and just loved them. Was on-piste only, lift service spring snow with bumps, firm/steep, and variable corn terrain. These were surprisingly stable at speed (going 42 mph doing all radii of turns), held on the super steep and firm, and danced through the bumps. While I am more of a front-side skier due to conditions/timing these days, I love how light and stable they feel. I'm confident they would be as fun in the backcountry touring as they are for lift service all-mountain. I tried some others last week and these were more stable and held a true carve at speed in comparison. These are under-rated, give them a try.
Was this helpful?
Love them
My ultravectors are confidence-inspiring. Great for anything you throw at them from soft snow to hard pack. Easy to turn and hold an edge. Have skied them from the Alaska Range to Montana; they are an amazing quiver of one.
Emily Sullivan
10/22/2019
Verified Buyer
10 of 10 customers found this helpful.
Was this helpful?
UPC
---
154cm: Part No: 5105-154-1920 UPC: 759948915326
164cm: Part No: 5105-164-1920 UPC: 759948915333