Voile Hyper V8 Skis
5604
$850.00
ATTENTION: These skis are intended to be used with AT bindings.
Voile Hyper V8 Skis mounted with telemark bindings or quiver killers are not covered under Voile factory warranty.
Description
---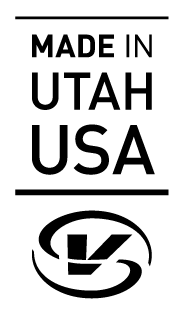 How do you improve upon a 5 year-old, award-hogging backcountry ski design?

You make it lighter.

Introducing the Voile Hyper V8. The beloved shape and camber profile remain unchanged, but the rest of the ski has been overhauled. Starting with the core, we switched to paulownia wood from aspen. We've doubled the amount of carbon fiber and re-enforced the binding mounts to account for the lighter core. Finally, it's all wrapped up in a sharp new graphic made from the most durable and snow/ice-phobic topsheet material we use.

You still get the irony-filled performance of the original Voile V8: Brawny, yet agile—fat, but featherweight. It has the width to float the deepest powder—yet remains quick edge-to-edge for all those non-powder days. It maintains a high fun-factor even in less than perfect conditions. It's all of those things—just much lighter.

The Hyper V8 is a culmination of little changes to create a brand new award-winning high-performance ski. Same… but different… and still awesome.


DIMENSIONS
---
Length (cm)
165
171
176
181
186
193
Tip Width (mm)
134
138
141
143
146
150
Waist (mm)
107
110
112
114
115
119
Tail Width (mm)
117
120
123
124
126
130
Radius (m)
16.6
17.0
17.3
18.0
18.4
20.4
Pair Weight (lbs.oz./kg)
5lbs 6oz / 2.45kg
5lbs 14oz / 2.66kg
6lbs 3oz / 2.80kg
6lbs 7oz / 2.92kg
6lbs 15oz / 3.16kg
7lbs 6oz / 3.35kg
Suggested Skier Weight Range (lbs-kg)
110-150
50-68
120-150
54-68
120-190
54-86
130-190
59-86
140+
64+
150+
68+
UPC
---
165cm:
Part No:
5604-165-2223
UPC:
759948918020
171cm:
Part No:
5604-171-2223
UPC:
759948918037
176cm:
Part No:
5604-176-2223
UPC:
759948918044
181cm:
Part No:
5604-181-2223
UPC:
759948918051
186cm:
Part No:
5604-186-2223
UPC:
759948918068
193cm:
Part No:
5604-193-2223
UPC:
759948918075
Construction
---
Paulownia / Double Carbon
Full-Perimeter Steel Edge
Two lengths of 2mm steel with inset teeth wrap the full perimeter of the ski. Each section meets at the outermost points of the tip and tail, and is painstakingly hand-bent to ensure a precise layup.
Anti-Ice Topsheet
Exceptionally durable polyamide, with an irregular texture that slows the accumulation of snow and allows easy removal of snow and ice build-up when the approach is long and/or conditions are freezing.
Double Reinforced Binding Mounts
Heel and toe mounting areas are double-reinforced to prevent binding pull out.
Voile Carbon-Weave x2
Two layers of our proprietary carbon fiberglass regulate the ski's flex without an impact on bonding strength.
Laminated Paulownia Wood Core
The lightest wood core offered in our line, with an impressive strength to weight ratio. Paulownia provides the ideal foundation for building a lightweight touring ski.
Sintered Black Base
This ski passes on the base graphics for the sake of an ultra-high molecular density base; making for faster downhill performance and greater wear/impact resistance.

Many claim that a black base increases a ski's maximum speed. Something about "snow melting faster," which apparently has the effect of "increasing lubrication." Sounds pretty nice, right? Of course, we don't really know if it's true... Regardless, you can rest assured that your p-tex repairs will be seamless after your day spent breaking the sound barrier.

Anti-Ice Topsheet

Reinforced Binding Mounts

Voile Carbon-Weave

Laminated Paulownia Wood Core

Voile Carbon-Weave

Rubber Foil
Full-Perimeter Steel Edge

Sintered Base

Camber Profile
---
Voile Hybrid Rocker

Product Reviews
Best Powder Ski Of All Time
The shape of the V8 is one of the best I have ever been on. This ski can charge hard and remain playful in deep snow. At a feathery 1500 grams, I have no hesitation in taking this ski out on a long tour. Despite the featherweight construction, I have gotten some dingers that really show the supreme durability of skis. 11/10
Aidan Goldie
02/03/2022
Verified Buyer
Was this helpful?
Incredible
It's incredible...I own the regular V8 186 cms and Voile guys managed to keep all the qualities of the V8 but lighter. Stable, nimble, fun and easy turning, can ride any snow conditions. The front rocker is perfect, allowing you to ride very deep snow with the combination to hold edge on hard or icy snow. In south of France, recently we had weird temperatures and I had to ride on spring snow and refrozen and finally blue ice in the same run at the end the HyperV8 gave me a big smile and I was amazed how these skis managed everything easily. It's like to have 120 underfoot in powder and 100 underfoot on hard snow. Thanks Voile and never stop the V8s and HyperV8s please.
Jean-Philippe Finocchiaro
01/21/2022
Verified Buyer
Was this helpful?
Perfect powder ski touring ski
Absolutely love the days out when I have my HyperV8 skis. I mean it often means it's a powder day so yeah it's gonna be a good day... but even on the non-deep pow days this is honestly the best ski touring ski I've ever had. Beautifully shaped with perfect dimensions which offers an easy turn yet can charge as hard as you need them to. As a 200 Ibs advanced skier I have always stayed far away from light carbon fiber skis, yet I am very impressed with Voile's Hyper series skis. I'm grateful that they come in a 193cm length for us taller folks. Good quality long ski touring skis are hard to come by.
Nick D'Alessio
11/24/2021
Verified Buyer
1 of 1 customers found this helpful.
Was this helpful?
Excellent trail breaker and soft snow ski
This is my first pair of Voile skis and I have one season on them. I am very impressed with them. The forward-mounting position helps to keep you on top while breaking trail in soft snow and either the color or material of the top sheet keeps snow from accumulating. Both of these attributes make them very efficient at moving through the mountains in deep snow. They also stay composed on harder snow better than other light, fat skis I have tried. And they make powder skiing effortless as expected. So far, there are no signs of any durability issues and the bases hold wax nicely. I'm looking forward to skiing more deep powder on them in seasons to come!
2 of 2 customers found this helpful.
Was this helpful?
Fun
This is my first pair of voiles, I bought them on the recommendation of a friend. So far they really live up to the hype, very easy to ski, fun, turny, super light. What I like most is the power that the ski generates out of turns. It's like riding a little diving boards and adds a nice "bouncy" feeling to my turns that I really like. I mounted the 181s with a set of king pins and ride a Fischer traverse boot. Southwest Montana 5'10" 150 lb.
1 of 1 customers found this helpful.
Was this helpful?
Couldn't Be Happier
Hard to imagine something better than skiing 10,000 feet of deep powder. These skis are exactly the tool for the job!
Was this helpful?
so. much. fun.
i come from a skimo background, so these are my first pair of powder skis. they are light enough to take out for big days where we rack up vert, but they are also fun as hell in powder. they are snappy, quick, and easy to turn. i'm not a charging skier, but on the v8s, i am able to open uup and have a blast. if you are thinking about getting these skis, stop thinking and get 'em!!
emily sullivan
02/05/2021
2 of 2 customers found this helpful.
Was this helpful?
Traction Base Hyper V8 BC?
I have sampled many of the Voile models - Vector, V6, Hyper V6, Hyper V6 BC, Hyper V8 and Drifters. They are all good skis, but the Hyper V8 has become my "go-to" ski that excels in all conditions, including "variable" snow. The only thing that could make it better, is a traction base like my V6 BC's. Any chance of taking the Hyper V8 "fishing", Voile?
We do make a limited number of fish-scale V8 model skis every year, but the width prevents it from being extremely popular. We'll likely never go into full production on them (despite loving them ourselves). That said, hit up our customer service department (those guys rock) and they might be able to book you one for a reasonable fee.
5 of 5 customers found this helpful.
Was this helpful?
Super fun ski
These ski is super fun. They are light, tour like a breeze and then float playfully all the way down. I've skied them a wide variety of conditions from deep powder to breakable crust and generally felt quite confident. On resort they can feel a bit light in chunky snow and you need to stomp on them, but the aggression pays off. Highly recommend this ski.
1 of 1 customers found this helpful.
Was this helpful?
Outstanding quality, all-day smiles
I have skiied these since last January in bottomless powder, heavy powder, corn, variable snow, breakable crust, and at the resort a few times. As expected these sticks in powder are a skier's nirvana. I added them as my second AT ski (other is a 78 underfoot spring/rando ski) expecting to round out my quiver with a 90s underfoot stiffer ski for variable conditions. At this point I have taken the HyperV8s through enough crud and crusty snow to be pleasantly surprised with how they ski in less than great conditions so I won't be getting a third set for now. Because of their low weight I can swing them around when needed and they push through crap well enough for me. The uphill is a breeze, sure there is a bit more drag with the larger surface area, but their weight to surface ratio is mind blowing. Lastly, I have been presently surprised by the durability so far. I have bumped them into enough crap and been a bit worried about delaming with how lightweight they are built, but after a few dozen days I'm no longer worried about their durability.
3 of 3 customers found this helpful.
Was this helpful?
Type 1 fun
I demoed these skis this week and absolutely love them. They are light on the uphill and surfed on the downhill. I felt they handle any crust I ran into with ease, inspiring confidence to charge the slope. I would definitely recommend.
3 of 3 customers found this helpful.
Was this helpful?
Surfy, fun, and forgiving
I'm a fairly new skier and had never tried big wide skis in the backcountry, but these skis weigh as much as my 96mm underfoot daily drivers so I had to check them out. They are so surfy, fun, and forgiving. They are super fun on fast open slopes and a blast in aspens. First time I tried them, they had me giggling all day long! (They are light enough to go all day!!)
4 of 4 customers found this helpful.
Was this helpful?
Powder Slaying Machine
I also own the regular V8 and this new lighter version blows me away. So fun in so many different conditions. Been skiing it for 2 years and it rocked in deep Canadian powder, but I am also using it for ski area laps here in Colorado since it is so fun to ski. Spring corn is no match for this ski and skied really steep frozen lines with confidence. I didn't feel the need for a narrower ski, so I just use this to tour everywhere. Easy to turn and has amazing edge hold for a wide light ski. The rocker Voile uses is genius! Floats insanely well, but some how keeps an edge on harder variable snow. I also tried the DPS 112 Tour1 and the Voile is just as light and easier to ski. The durability is great too with over 2 years of use and abuse and it still looks new. Skins go on and off really easy and have not damaged the tip or tail at all.
Gary Tennenbaum
01/15/2020
Verified Buyer
2 of 2 customers found this helpful.
Was this helpful?
The most fun
I wrote off wider skis in the backcountry for a long time, assuming that it wasn't worth the weight penalty. I convinced a friend to let me ski her Hyperv8s for one run, then went home and bought a pair. I have the 176s (I'm 5"5'). These skis are nimble and playful, and they easily pop out of one turn and into the next. I went back and forth between the Hyper and regular V8s, but the Hypers handle chunder and crud just fine - I can't imagine needing anything more. Best of all, they are so light that I always have energy for another run!
4 of 4 customers found this helpful.
Was this helpful?
Hyper V8 193 - Love 'em
If you want to ski soft snow, big lines, and tour far to go get the goods, these are the ski for you. I'm on the big 193s, and it's amazing how light these planks are for their size. They feel stable in big wide open turns above treeline, and are nimble and responsive when picking a tight line through the alders to get back to the trailhead. Big dudes; rejoice! I'm 6'4", 260# without gear and these things punch way above their weight class. They're a dream to ski, and never feel underpowered like other lightweight touring skis I've tried.
1 of 1 customers found this helpful.
Was this helpful?
No Compromise Slayer
I was hesitant that the weight savings on these compared to my old V8's would mean reduced performance in icy and crusty conditions. These things are just as stiff and strong in mixed conditions yet are easier to throw around. Moral of the story: V8's are awesome BC skis and the Hyper V8 really does shed some weight without the slightest sacrifice of performance. I don't know how Voile did it, but I'm truly impressed.
Ben
11/25/2019
Verified Buyer
3 of 3 customers found this helpful.
Was this helpful?
Super Floater
Very floaty, surfy feeling - super fun in powder. Great ski for BC or resort. Similar shape and rocker to the very popular Rosi Super 7, but much, much lighter! Amazing how light the Hyper V8 is for its size. The only down side to this ski, is it won't always fit in the skin track, too wide for that.
1 of 1 customers found this helpful.
Was this helpful?
HyperV8
I was blown away at how well a huge hyper light ski could ski so well on the way down. I've always been skeptical of super light skis until now with these. The long size of 193cm is very nice for the big open faces I ski in Alaska but they turn right around the tight trees too. For the super deep powder days this is the new ski I grab and they put a big smile on my face.
Nick D'Alessio
09/29/2019
3 of 4 customers found this helpful.
Was this helpful?