Voile Hyper V6 BC Skis
5876
$850.00
ATTENTION: These skis are intended to be used with AT bindings.
Voile Hyper V6 BC Skis mounted with telemark bindings or quiver killers are not covered under Voile factory warranty.
Description
---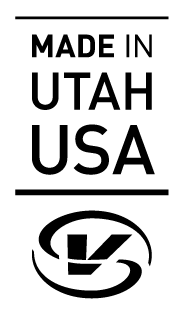 Don't get us wrong. We enjoy some "type II fun" just as much as the next masochist. But, fun doesn't always have to be a near death experience. That is why we've gone back to the drawing board on one of our most popular ski designs with the goal to shed some serious weight.

Introducing the Voile Hyper V6 BC.

A super light, paulownia wood, core and twice the amount of carbon fiber provide the weight savings. But, that's just half the battle. A Voilé ski must be durable too. So, we added re-enforcement to the mountings areas. Even with the 13%-15% weight savings, you still get the downhill performance of our original Voile V6 BC. It's quick to rise, even in the lightest powder—thanks to the tapered shape and Voilé Hybrid Rocker profile. The tight turning radius and shorter running length allows effortless transfer from edge-to-edge but won't leave you puckered when holding an edge is critical. So go ahead, have some fun and remember: you can always go for a couple more laps, if you need more punishment.


DIMENSIONS
---
Length (cm)
163
173
178
183
Tip Width (mm)
126
129
131
133
Waist (mm)
96
98
99
100
Tail Width (mm)
108
110
111
113
Radius (m)
17.0
18.0
18.5.0
19.0
Pair Weight (lbs.oz./kg)
5lbs 1oz / 2.30kg
5lbs 9oz / 2.53kg
5lbs 15oz / 2.68kg
6lbs 4oz / 2.83kg
Suggested Skier Weight Range (lbs-kg)
110-150
50-68
120-190
54-86
120-190
54-86
140+
64+
UPC
---
163cm:
Part No:
5876-163-2223
UPC:
759948918136
173cm:
Part No:
5876-173-2223
UPC:
759948918143
178cm:
Part No:
5876-178-2223
UPC:
759948918150
183cm:
Part No:
5876-183-2223
UPC:
759948918167
Construction
---
Paulownia / Double Carbon / BC
Full-Perimeter Steel Edge
Two lengths of 2mm steel with inset teeth wrap the full perimeter of the ski. Each section meets at the outermost points of the tip and tail, and is painstakingly hand-bent to ensure a precise layup.
Anti-Ice Topsheet
Exceptionally durable polyamide, with an irregular texture that slows the accumulation of snow and allows easy removal of snow and ice build-up when the approach is long and/or conditions are freezing.
Double Reinforced Binding Mounts
Heel and toe mounting areas are double-reinforced to prevent binding pull out.
Voile Carbon-Weave x2
Two layers of our proprietary carbon fiberglass regulate the ski's flex without an impact on bonding strength.
Laminated Paulownia Wood Core
The lightest wood core offered in our line, with an impressive strength to weight ratio. Paulownia provides the ideal foundation for building a lightweight touring ski.
Traction Pattern Base
For the backcountry skier who must continually make long approaches over rolling terrain, Sharpscale traction base is a godsend. It may sap a little of the ski's downhill speed, but negotiating far fewer skin transitions may be worth it.
Sintered Black Base
This ski passes on the base graphics for the sake of an ultra-high molecular density base; making for faster downhill performance and greater wear/impact resistance.

Many claim that a black base increases a ski's maximum speed. Something about "snow melting faster," which apparently has the effect of "increasing lubrication." Sounds pretty nice, right? Of course, we don't really know if it's true... Regardless, you can rest assured that your p-tex repairs will be seamless after your day spent breaking the sound barrier.

Anti-Ice Topsheet

Reinforced Binding Mounts

Voile Carbon-Weave

Laminated Paulownia Wood Core

Voile Carbon-Weave

Rubber Foil
Full-Perimeter Steel Edge

Traction Pattern Base

Camber Profile
---
Voile Hybrid Rocker
Product Reviews
Favorite new ski-mountaineering planks!
I've climbed and worked for years on bigger non-technical mountains/routes (Denali, Logan, Aconcagua, etc). I was heading back to Logan to work this year, and having not been super happy with my ski setup in the past for routes like this I decided to go with the Hyper V6 BC. It was EXACTLY what I had hoped it would be. The underfoot scales kept me from putting my skins on as often as my climbing partner (with many many days of long moderate slogs, the scales gave enough traction even pulling a ~60lb sled for all but the steepest slopes). And, I found almost no decrease in downhill ski performance due to the scaling underfoot - though consider that I use this setup on big mountain expeditions where pack and sled loads are large. Nonetheless, I was blown away by the ski's ability to deal with both powder and hard icefall crud. I agonized over whether to go with the BC version or not before returning to Logan this year, and for ski traverses or big mountain expeditions like Logan, BC is the way to go. FYI, I use the V6 BC skis with Dynafit Speed Radical bindings, and Dynafit Hoji Pro Tour AT boots (with HV Intuition Pro Tour liners). The ski + binding work well with AT-specific overboots as well, which is key on 20k foot peaks! Finally, the perfect ski for my high-altitude needs ;) Thank you Voile!!!
Alison Criscitiello
08/31/2021
14 of 14 customers found this helpful.
Was this helpful?
V6 Fan
I have quite a few days on my hyper V6 BC kit and I couldn't be more happy - awesome powder ski and the fish scales let me ski sometimes for an hour without skinning up - and the V6 ski is the most fun ski I have ever experienced. I like camber - and the V6 has it - and this ski turns effortlessly - I have the HyperV6 BC for my first AT kit - and would still consider the V6 for tele and/or the V6 Hyper (not BC) for a second AT kit - not just a quiver of one but a ski shape for the whole quiver!
David
08/30/2021
Verified Buyer
3 of 3 customers found this helpful.
Was this helpful?
Way Overperformed Expectations -163 cm
Bought these skis a week or two ago for my wife. She is an intermediate skier that does not like the fuss of skin changes. When we go skiing it is pretty casual rolling hills anyhow so I gave these a go. First off she loves them. In her words, "These skis do what I want, my other ones just wanted to make big turns" Today I tried em out on a 8 mile )Total tour in 2-6 inches of fresh snow with some parts wind effected portions. The uphill was expected, I could not go nearly as steep as with skins but with a couple extra switch backs really not a big deal. THere were some log crossing that I attributed to getting some sap or something on the bottom of the ski. Sort of worked like XC wax ( bonus). After a couple miles i figured out the stride and was able to enjoy them. But let me tell you about the downhill. I am 5'6" 140 lbs. Historically Ski more than 100 days a year and usually ride similar with or larger skis that are 177 cm. I didnt ski anything hard charging but this little ski performed as well or better than almost any ski I have ridden in the backcountry in veriable snow. The only ski that rode better would be my Volkl Ones. At 8.5#/pair without bindings and full rocker they better ski better. But the Hyper V6 was light and easy to use on the way up and floated powder and didn't catch a single tail on the wind crust. 10/10 would recommend. I need me a pair
JUSTIN BROWN
12/27/2020
Verified Buyer
16 of 17 customers found this helpful.
Was this helpful?