Voile HyperDrifter Skis
5001
$795.00
ATTENTION: These skis are intended to be used with AT bindings.
Voile HyperDrifter Skis mounted with telemark bindings or quiver killers are not covered under Voile factory warranty.
Description
---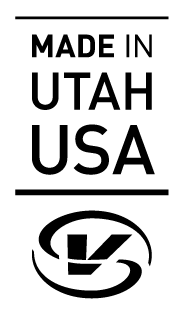 Ten seasons ago, the Voile Drifter wrote a new chapter in backcountry ski lore — The legends tell of mile deep powder fields and a ski that floated elegantly through Ullr's greatest shows of power. What's known for certain is that its progressive shape and early-rise tip laid the groundwork for our most widely acclaimed skis to-date, including both the SuperCharger and the V8.

Now we're paying homage to the FAT ski that started it all. Introducing the Voile HyperDrifter. It boasts a mighty shovel, our early-rise camber profile, and a long running length in our ultra-lightweight paulownia and carbon-weave construction. These all contribute to its astonishing capability when breaking trail, and — along with its impressive overall width — make the experienced backcountry skier's deepest powder dreams come true.
Construction
---
Paulownia / Double Carbon
Full-Perimeter Steel Edge
Two lengths of 2mm steel with inset teeth wrap the full perimeter of the ski. Each section meets at the outermost points of the tip and tail, and is painstakingly hand-bent to ensure a precise layup.
Anti-Ice Topsheet
Exceptionally durable polyamide, with an irregular texture that slows the accumulation of snow and allows easy removal of snow and ice build-up when the approach is long and/or conditions are freezing.
Double Reinforced Binding Mounts
Heel and toe mounting areas are double-reinforced to prevent binding pull out.
Voile Carbon-Weave x2
Two layers of our proprietary carbon fiberglass regulate the ski's flex without an impact on bonding strength.
Laminated Paulownia Wood Core
The lightest wood core offered in our line, with an impressive strength to weight ratio. Paulownia provides the ideal foundation for building a lightweight touring ski.
Sintered Black Base
This ski passes on the base graphics for the sake of an ultra-high molecular density base; making for faster downhill performance and greater wear/impact resistance.

Many claim that a black base increases a ski's maximum speed. Something about "snow melting faster," which apparently has the effect of "increasing lubrication." Sounds pretty nice, right? Of course, we don't really know if it's true... Regardless, you can rest assured that your p-tex repairs will be seamless after your day spent breaking the sound barrier.

Anti-Ice Topsheet

Reinforced Binding Mounts

Voile Carbon-Weave

Laminated Paulownia Wood Core

Voile Carbon-Weave

Rubber Foil
Full-Perimeter Steel Edge

Sintered Base

Camber Profile
---
Early-Rise Camber

Dimensions
Length (cm): 171

| | |
| --- | --- |
| Tip Width (mm) | 152 |
| Waist (mm) | 118 |
| Tail Width (mm) | 135 |
| Radius (m) | 18.3 |
| Pair Weight (lbs.oz./kg) | 6lbs 7oz /​ 2.91kg |
| Suggested Skier Weight Range (lbs-kg) | 110-150 50-68 |
| ~~ | |
Length (cm): 178

| | |
| --- | --- |
| Tip Width (mm) | 155 |
| Waist (mm) | 121 |
| Tail Width (mm) | 138 |
| Radius (m) | 19.1 |
| Pair Weight (lbs.oz./kg) | 6lbs 14oz /​ 3.11kg |
| Suggested Skier Weight Range (lbs-kg) | 120-190 54-86 |
| ~~ | |
Length (cm): 186

| | |
| --- | --- |
| Tip Width (mm) | 158 |
| Waist (mm) | 124 |
| Tail Width (mm) | 141 |
| Radius (m) | 20 |
| Pair Weight (lbs.oz./kg) | 7lbs 5oz /​ 3.32kg |
| Suggested Skier Weight Range (lbs-kg) | 140+ 64+ |
| ~~ | |
Product Reviews
Fat Ski for Phat Powder Days
A clear bluebird day deep in the British Columbia backcountry. After 24 hours of a relentless snowstorm, we were able to peek out of the hut window and make out the tips of our skis barely poking out of the 46 inches of fresh snow that piled up overnight. I couldn't be happier to see that iconic "voile" ski tip looking back at me. A situation where bottomless powder may have been too much powder if I was on the wrong pair of skis. At 122 underfoot, I brought the fattest pair of skis in the group with me on the 8-mile approach to the hut. At 3.1 kg per pair, this was a negligible price to pay to bring the right tool for once-in-a-lifetime conditions. For today's tour, I was on designated trail-breaking duty. Only these powder boards were able to efficiently break track where other skiers were sinking to their chests. Once the skin track was set, the game was on. We harvested snow from morning to the last rays of light. 11k of vert of the deepest snow of my life. A type of vertical that is only possible when the skis are doing the work for you. These Hyperdifters are a dream. As the week at the hut trip progressed the storm snow sintered and we never skied powder quite as deep as that first day. The Hyperdrifters still held their own in a variety of conditions. Snappy and responsive all around. I imagined how differently this trip would have played out if I was not able to borrow these pair of Voile Hyperdrifters from a buddy whose season was cut short due to a bum knee. I can't think of a better ski for soft conditions!
4 of 5 customers found this helpful.
Was this helpful?
awesome hucking tool...
I havent skied these but I thought the original drifter was the best fat ski I've ever ridden. It was like having super lightweight landing gear on all the time. For the size they were super snappy and really easy to get in the air. Of course, I only tele'ed on them so who knows what is like to lock it down.
Philippe Wheelock
06/08/2021
Was this helpful?
Ja POW quiver of one!
The ultimate backcountry powder ski... not your everyday charger, but as floaty and forgiving as you'd like in bottomless POW. Bought these for my annual mission to Japan, but now bust them out whenever I can!
Mark
05/25/2021
Verified Buyer
Was this helpful?
Hyperdrifter 186
Started my backcountry journey on Chargers and then DPS Wailers 185 and 106 under foot. I always felt a bit under powered in these skiis although they are awesome. So finally upgraded to the 186 Hyperdrifters and stiffer boots 130's. What a difference amazing skiing with great float and good control in the trees. Very little weight sacrifice, likely won't win the Powderkeg in these but I will definitely have way more fun!!
1 of 1 customers found this helpful.
Was this helpful?
Appropriately Named
Powder Drifters for sure. Best fat ski I have ever owned! The float is amazing and rises to the top on the chop and let's you enjoy! Coming back in bounds I was amazed that they were actually enjoyable to ski in bounds and preformed surprisedly well on the groomers. For such a light ski there was no chatter and held a nice edge in an aggressive turn! These skis will take you skiing! Highly recommend these skis and the Hyper Glide 140mm Skins.
4 of 4 customers found this helpful.
Was this helpful?
Oh Yea
When you pull these skis out you know its going to be a good day. Fat, fatter and crazy nimble. A longer running surface than the V8, these skis like to go fast but can also turn on a dime. With a similar shape to the HyperCharger but with a few more ho-ho's these skis can still trench turns on the hardpack but handle the absolute deepest days that ma' nature can throw at you. Hyper core makes them oh so light for touring. Just remember to start praying for snow in the early fall because these skis will devour any fresh you put in front of them.
Charly M
09/28/2019
Verified Buyer
18 of 19 customers found this helpful.
Was this helpful?
upc
---
171cm: Part No: 5001-171-1920 UPC: 759948915241
178cm: Part No: 5001-178-1920 UPC: 759948915258
185cm: Part No: 5001-186-1920 UPC: 759948915265