Voile UltraVector Skis
5104
Retail Price:
$695.00
Discount:
30%
$486.50
ATTENTION: Voile UltraVector Skis mounted with quiver killers are not covered under Voile factory warranty.
Description
---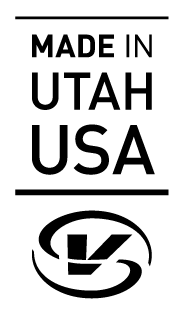 Introducing the Voile UltraVector, a ski with the long-distance touring abilities of the Vector and the hard-charging, hard-carving powers of the Supercharger. Its softened flex and increased sidecut allow you to initiate quick and playful turns with little exertion, while its relatively narrow dimensions make it useful for turning in tighter places. True to its namesake it's a ski that will hold an edge with ease, whether moving nimbly through trees, sending an icy couloir, or cutting a line through the hardpack.

It's a light-weight, effortless, all-mountain ski. It's arguably the best in our line for firm snow. And it wouldn't be a Voile ski if it wasn't a fierce contender on powder days.

Say hello to half of your quiver...


Also see our lightweight "Hyper" version of this ski: Voile HyperVector


Construction
---
Aspen / Single Carbon
Full-Perimeter Steel Edge
Two lengths of 2mm steel with inset teeth wrap the full perimeter of the ski. Each section meets at the outermost points of the tip and tail, and is painstakingly hand-bent to ensure a precise layup.
Anti-Ice Topsheet
Exceptionally durable polyamide, with an irregular texture that slows the accumulation of snow and allows easy removal of snow and ice build-up when the approach is long and/or conditions are freezing.
Reinforced Binding Mounts
Heel and toe mounting areas are reinforced to prevent binding pull out.
Triaxial Fiberglass
Triaxial fiberglass increases dimensional stability along three axis.
Laminated Aspen Wood Core
The hardest wood core we employ, Aspen provides a smooth/damp ride on hardish conditions and more readily takes the abuse when things get out of hand.
Voile Carbon-Weave
Our proprietary carbon fiberglass regulates the ski's flex without an impact on bonding strength.
Sintered Black Base
This ski passes on the base graphics for the sake of an ultra-high molecular density base; making for faster downhill performance and greater wear/impact resistance.

Many claim that a black base increases a ski's maximum speed. Something about "snow melting faster," which apparently has the effect of "increasing lubrication." Sounds pretty nice, right? Of course, we don't really know if it's true... Regardless, you can rest assured that your p-tex repairs will be seamless after your day spent breaking the sound barrier.

Anti-Ice Topsheet

Reinforced Binding Mounts

Triaxial Fiberglass

Laminated Aspen Wood Core

Voile Carbon-Weave

Rubber Foil
Full-Perimeter Steel Edge

Sintered Base

Camber Profile
---
Early-Rise Camber

Dimensions
Length (cm): 171

| | |
| --- | --- |
| Tip Width (mm) | 127 |
| Waist (mm) | 94 |
| Tail Width (mm) | 111 |
| Radius (m) | 18.5 |
| Pair Weight (lbs.oz./kg) | 6lbs 3oz / 2.81kg |
| Suggested Skier Weight Range (lbs-kg) | 110-150 50-68 |
| ~~ | |
Length (cm): 177

| | |
| --- | --- |
| Tip Width (mm) | 130 |
| Waist (mm) | 96 |
| Tail Width (mm) | 114 |
| Radius (m) | 19.5 |
| Pair Weight (lbs.oz./kg) | 6lbs 15oz / 3.14kg |
| Suggested Skier Weight Range (lbs-kg) | 120-190 54-86 |
| ~~ | |
Length (cm): 184

| | |
| --- | --- |
| Tip Width (mm) | 133 |
| Waist (mm) | 98 |
| Tail Width (mm) | 116 |
| Radius (m) | 20 |
| Pair Weight (lbs.oz./kg) | 7lbs 6oz / 3.36kg |
| Suggested Skier Weight Range (lbs-kg) | 140+ 64+ |
| ~~ | |
UPC
---
171cm: Part No: 5104-171-1718 UPC: 759948913254
177cm: Part No: 5104-177-1718 UPC: 759948913261
184cm: Part No: 5104-184-1718 UPC: 759948913278