Voile UltraVector BC Skis (White)
5311
$695.00
ATTENTION: mounting quiver killers on your Voile UltraVector BC Skis (White) will void the Voile factory warranty.
Description
---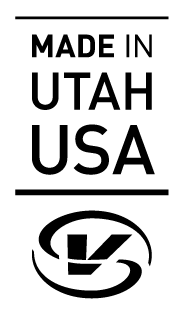 The Voilé UltraVector BC adds a Voilé Traction Pattern Base to the reliably-efficient UltraVector and helps the adventurous backcountry skier get even further into the hinterland—especially when a long approach is required.

The UltraVector BC does not eliminate the need to carry skins into the backcountry, but once at the apex, skiers can expect downhill turning akin to the original UltraVector on steeper slopes and get a buzz (hear a hum) on lesser slopes.
Construction
---
Poplar / Single Carbon / BC
Full-Perimeter Steel Edge
Two lengths of 2mm steel with inset teeth wrap the full perimeter of the ski. Each section meets at the outermost points of the tip and tail, and is painstakingly hand-bent to ensure a precise layup.
Anti-Ice Topsheet
Exceptionally durable polyamide, with an irregular texture that slows the accumulation of snow and allows easy removal of snow and ice build-up when the approach is long and/or conditions are freezing.
Reinforced Binding Mounts
Heel and toe mounting areas are reinforced to prevent binding pull out.
Triaxial Fiberglass
Triaxial fiberglass increases dimensional stability along three axis.
Voile Carbon-Weave
Our proprietary carbon fiberglass regulates the ski's flex without an impact on bonding strength.
Traction Pattern Base
For the backcountry skier who must continually make long approaches over rolling terrain, Sharpscale traction base is a godsend. It may sap a little of the ski's downhill speed, but negotiating far fewer skin transitions may be worth it.
Sintered Black Base
This ski passes on the base graphics for the sake of an ultra-high molecular density base; making for faster downhill performance and greater wear/impact resistance.

Many claim that a black base increases a ski's maximum speed. Something about "snow melting faster," which apparently has the effect of "increasing lubrication." Sounds pretty nice, right? Of course, we don't really know if it's true... Regardless, you can rest assured that your p-tex repairs will be seamless after your day spent breaking the sound barrier.

Anti-Ice Topsheet

Reinforced Binding Mounts

Triaxial Fiberglass

Poplar Wood Core

Voile Carbon-Weave

Rubber Foil
Full-Perimeter Steel Edge

Traction Pattern Base

Camber Profile
---
Early-Rise Camber
Dimensions
Length (cm): 154

| | |
| --- | --- |
| Tip Width (mm) | 119 |
| Waist (mm) | 90 |
| Tail Width (mm) | 105 |
| Radius (m) | 16.5 |
| Pair Weight (lbs.oz./kg) | 5lbs.2oz/2.33kg |
| Suggested Skier Weight Range (lbs-kg) | 90-140 41-64 |
| ~~ | |
Length (cm): 164

| | |
| --- | --- |
| Tip Width (mm) | 123 |
| Waist (mm) | 92 |
| Tail Width (mm) | 108 |
| Radius (m) | 18.0 |
| Pair Weight (lbs.oz./kg) | 5lbs.13oz/2.59kg |
| Suggested Skier Weight Range (lbs-kg) | 110-150 50-68 |
| ~~ | |
Length (cm): 171

| | |
| --- | --- |
| Tip Width (mm) | 127 |
| Waist (mm) | 94 |
| Tail Width (mm) | 111 |
| Radius (m) | 18.5 |
| Pair Weight (lbs.oz./kg) | 6lbs.3oz/2.81kg |
| Suggested Skier Weight Range (lbs-kg) | 110-150 50-68 |
| ~~ | |
Length (cm): 177

| | |
| --- | --- |
| Tip Width (mm) | 130 |
| Waist (mm) | 96 |
| Tail Width (mm) | 117 |
| Radius (m) | 19.5 |
| Pair Weight (lbs.oz./kg) | 6lbs.7oz/2.91kg |
| Suggested Skier Weight Range (lbs-kg) | 120-190 54-86 |
| ~~ | |
Length (cm): 184

| | |
| --- | --- |
| Tip Width (mm) | 133 |
| Waist (mm) | 98 |
| Tail Width (mm) | 116 |
| Radius (m) | 20 |
| Pair Weight (lbs.oz./kg) | 7lbs.6oz./3.36kg |
| Suggested Skier Weight Range (lbs-kg) | 140+ 64+ |
| ~~ | |
UPC
---
154cm: Part No: 5311-154-1718 UPC: 759948913353
164cm: Part No: 5311-164-1718 UPC: 759948913360
171cm: Part No: 5311-171-1718 UPC: 759948913377
177cm: Part No: 5311-177-1718 UPC: 759948913384
184cm: Part No: 5311-184-1718 UPC: 759948913391