Voile Women's HyperDrifter Skis
5002
$795.00
ATTENTION: These skis are intended to be used with AT bindings.
Voile Women's HyperDrifter Skis mounted with telemark bindings or quiver killers are not covered under Voile factory warranty.
Description
---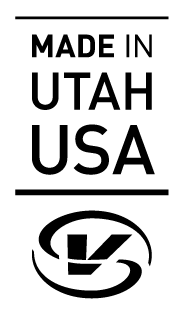 You're a powerhouse in the office, and play time is no different. You're effective. You're efficient. And most importantly, you don't compromise on the things that matter: like breaking trail and crushing descents. The new Voile Women's HyperDrifter is for gals who don't have time to focus on anything but skiing hard and having fun.

It's not easy being superwoman, but a hyper-light paulownia core and carbon-weave construction mean that you can save your strength when breaking trail for the "mere mortals" behind you. And no reason to worry once your reserves are tapped: these planks' wide shovel, early-rise camber profile, and long running length make for an effortless ride in even the deepest powder. Mankind may be left thinking that such finesse is out of their reach, but lucky for them we also make a men's version.
Construction
---
Paulownia / Double Carbon
Full-Perimeter Steel Edge
Two lengths of 2mm steel with inset teeth wrap the full perimeter of the ski. Each section meets at the outermost points of the tip and tail, and is painstakingly hand-bent to ensure a precise layup.
Anti-Ice Topsheet
Exceptionally durable polyamide, with an irregular texture that slows the accumulation of snow and allows easy removal of snow and ice build-up when the approach is long and/or conditions are freezing.
Double Reinforced Binding Mounts
Heel and toe mounting areas are double-reinforced to prevent binding pull out.
Voile Carbon-Weave x2
Two layers of our proprietary carbon fiberglass regulate the ski's flex without an impact on bonding strength.
Laminated Paulownia Wood Core
The lightest wood core offered in our line, with an impressive strength to weight ratio. Paulownia provides the ideal foundation for building a lightweight touring ski.
Sintered Black Base
This ski passes on the base graphics for the sake of an ultra-high molecular density base; making for faster downhill performance and greater wear/impact resistance.

Many claim that a black base increases a ski's maximum speed. Something about "snow melting faster," which apparently has the effect of "increasing lubrication." Sounds pretty nice, right? Of course, we don't really know if it's true... Regardless, you can rest assured that your p-tex repairs will be seamless after your day spent breaking the sound barrier.

Anti-Ice Topsheet

Reinforced Binding Mounts

Voile Carbon-Weave

Laminated Paulownia Wood Core

Voile Carbon-Weave

Rubber Foil
Full-Perimeter Steel Edge

Sintered Base

Camber Profile
---
Early-Rise Camber

Dimensions
Length (cm): 154

| | |
| --- | --- |
| Tip Width (mm) | 140 |
| Waist (mm) | 112 |
| Tail Width (mm) | 126 |
| Radius (m) | 17 |
| Pair Weight (lbs.oz./kg) | 5lbs 4oz /​ 2.38kg |
| Suggested Skier Weight Range (lbs/kg) | 90-140 41-64 |
| ~~ | |
Length (cm): 164

| | |
| --- | --- |
| Tip Width (mm) | 149 |
| Waist (mm) | 115 |
| Tail Width (mm) | 132 |
| Radius (m) | 17.6 |
| Pair Weight (lbs.oz./kg) | 5lbs 12oz /​ 2.6kg |
| Suggested Skier Weight Range (lbs/kg) | 110-150 50-68 |
| ~~ | |
Product Reviews
Impressive in More Than Pow
Although designed for backcountry days, I demoed these and skied on a snowy, gnarly windy, ultra low-vis day at Alta. I was hoping to wake up to feet of new snow, but was still super impressed with their performance on what little snow we did receive. They are super easy to ski and trustworthy through chundrey outruns, massive moguls, dicey chutes, powdery pockets in tight trees, and wind-scoured icey groomers. They are super lightweight which made jump turns and rollers more playful! I was worried I'd be left behind skiing an AT set up at Alta, but not the case thanks to the HyperDrifters! I'm psyched to put them to use on a true powder day in the backcountry! For reference, I am 5'3 and 110lbs and skied the 164cm. While I really liked the 164cm, I might go with the 154cm for backcountry maneuverability.
6 of 6 customers found this helpful.
Was this helpful?
upc
---
154cm: Part No: 5002-154-1920 UPC: 759948915272
164cm: Part No: 5002-164-1920 UPC: 759948915289