Voile Hyper Manti Skis
5708
$795.00
ATTENTION: These skis are intended to be used with AT bindings.
Voile Hyper Manti Skis mounted with telemark bindings or quiver killers are not covered under Voile factory warranty.
Description
---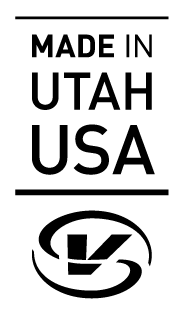 We'd like to publicly apologize. Apologize to the rest of your quiver, that is, because your other skis are about to feel abandoned.

We're sorry that the Manti carve such effortless turns. Especially when those turns are in conditions that used to be prohibitive. We know. We know. We've gone too far.

The facts are these: the Manti's early rise tip and gradual tail rocker effect a tolerant and playful performance, and they're built with a sidecut that acts decisively when put on de-cambered edge. The result? A ski that intuitively magnifies the intentions of its pilot, whether those aims be graceful and surf-like or precise and assertive.

These are skis engineered for a swift response and an authoritative turn. And thanks to the weight shed by their paulownia core—more than a pound per pair vs. the regular Manti—the Hyper Manti conserves more power during long uphill pursuits. You really can't be blamed for reaching for them so frequently... but you can blame us if you need a scapegoat. Send our regards to the rest of your quiver.


Construction
---
Paulownia / Double Carbon
Full-Perimeter Steel Edge
Two lengths of 2mm steel with inset teeth wrap the full perimeter of the ski. Each section meets at the outermost points of the tip and tail, and is painstakingly hand-bent to ensure a precise layup.
Anti-Ice Topsheet
Exceptionally durable polyamide, with an irregular texture that slows the accumulation of snow and allows easy removal of snow and ice build-up when the approach is long and/or conditions are freezing.
Double Reinforced Binding Mounts
Heel and toe mounting areas are double-reinforced to prevent binding pull out.
Voile Carbon-Weave x2
Two layers of our proprietary carbon fiberglass regulate the ski's flex without an impact on bonding strength.
Laminated Paulownia Wood Core
The lightest wood core offered in our line, with an impressive strength to weight ratio. Paulownia provides the ideal foundation for building a lightweight touring ski.
Sintered Black Base
This ski passes on the base graphics for the sake of an ultra-high molecular density base; making for faster downhill performance and greater wear/impact resistance.

Many claim that a black base increases a ski's maximum speed. Something about "snow melting faster," which apparently has the effect of "increasing lubrication." Sounds pretty nice, right? Of course, we don't really know if it's true... Regardless, you can rest assured that your p-tex repairs will be seamless after your day spent breaking the sound barrier.

Anti-Ice Topsheet

Reinforced Binding Mounts

Voile Carbon-Weave

Laminated Paulownia Wood Core

Voile Carbon-Weave

Rubber Foil
Full-Perimeter Steel Edge

Sintered Base

Camber Profile
---
Voile Hybrid 2.0

Dimensions
Length (cm) : 171

| | |
| --- | --- |
| Tip Width (mm) | 134 |
| Waist (mm) | 102 |
| Tail Width (mm) | 121 |
| Radius (m) | 17 |
| Pair Weight (lbs.oz./kg) | 5lbs 11oz /​​ 2.59kg |
| Suggested Skier Weight Range (lbs-kg) | 120-190 54-86 |
Length (cm) : 176

| | |
| --- | --- |
| Tip Width (mm) | 136 |
| Waist (mm) | 103 |
| Tail Width (mm) | 123 |
| Radius (m) | 18 |
| Pair Weight (lbs.oz./kg) | 5lbs 14oz /​​ 2.67kg |
| Suggested Skier Weight Range (lbs-kg) | 130-190 59-86 |
Length (cm) : 181

| | |
| --- | --- |
| Tip Width (mm) | 138 |
| Waist (mm) | 104 |
| Tail Width (mm) | 124 |
| Radius (m) | 18 |
| Pair Weight (lbs.oz./kg) | 6lbs 1oz /​​ 2.76kg |
| Suggested Skier Weight Range (lbs-kg) | 140+ 64+ |
Length (cm) : 186

| | |
| --- | --- |
| Tip Width (mm) | 140 |
| Waist (mm) | 105 |
| Tail Width (mm) | 127 |
| Radius (m) | 19 |
| Pair Weight (lbs.oz./kg) | 6lbs 9oz /​​ 2.98kg |
| Suggested Skier Weight Range (lbs-kg) | 150+ 68+ |
Product Reviews
Stoked
Bought late fall 2021, and I've finally had these out enough to offer a few thoughts. TL,DR: kind of shocking how good they are for how light they are. So far basically everything I was hoping. PNW, 6', 170lbs, 181s with Backland Tour w/brakes (kids mean resort days) and Dynafit Hoji Pro Tours. I haven't actually bothered with a scale, but I think my setup is now lighter than my kid's 140s based on heft in hand. I had plenty of giggles and hoots in the trees with 6-12" of low temp fresh, though I'll still be grabbing my Drifters for full-on pow days. I was a little concerned about getting kicked around on mank/crud/refreeze, but haven't found it to be a problem yet, keeping in mind that they don't have a layer of titanal. I was somewhat surprised to see that I'd hit 60 on a groomer without feeling too much flap and chatter, but I can imagine a better skier finding a speed limit. Out of bounds, I had reasonable edge hold on a long, icy traverse across a big slope that was hard enough I didn't want to attempt any turns, and they swung around beautifully when I did need to initiate a few scrape-y sketchy jump turns. Obviously going up was only hindered by my legs and lungs. The top sheets did seem to shed snow ok, but they're maybe my only cons at this point - they seem a little easy to chip and nick, and I'd have preferred a simpler, single (not white) color. But if that's tradeoff for skis that are lighter than the water I need to carry for a long day tour then I'm sold.
Dan A
01/25/2022
Verified Buyer
Was this helpful?
upc
---
171cm: Part No: 5708-171-2122 UPC: 759948917214
176cm: Part No: 5708-176-2122 UPC: 759948917221
181cm: Part No: 5708-181-2122 UPC: 759948917238
186cm: Part No: 5708-186-2122 UPC: 759948917245