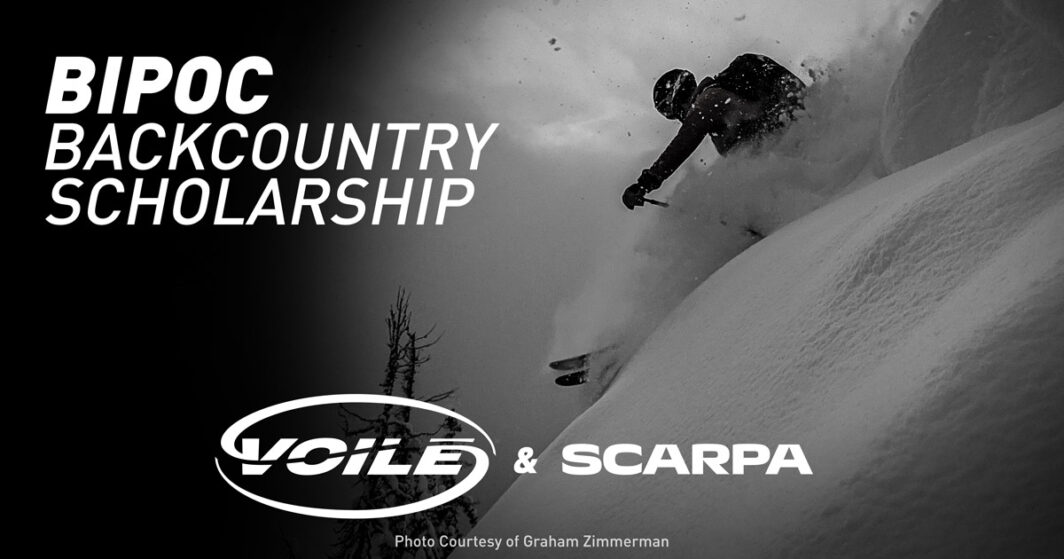 2021 BIPOC Backcountry Scholarship
Table of Contents
**This Scholarship has closed. Please click here for the 2022 BIPOC Backcountry Scholarship**
---
We venture into the mountains for the unique tranquility and personal growth they provide. As a long-time member of the outdoor industry, we recognize the lack of diversity in outdoor spaces and have come to face the troubling reality that these spaces are not exempt from discrimination. Equitable access and representation in the outdoors is something to strive for and will require a sustained collective effort.
Last year we launched our first annual Voile BIPOC Backcountry Scholarship. This scholarship provides a large part of the gear necessary to help an individual further their backcountry goals. Thank you to all who participated for allowing us the space to work towards helping promote diversity in our niche industry. Your essays helped demonstrate how much work needs to be done, both systemically and within local communities. Again, we know this scholarship is not a solution, but rather a step towards providing access and representation on a small scale.
We are committed to becoming better allies, diversifying the outdoors, and being advocates of unity. You can read more about our first set of initiatives in our blog post, Doing Our Part to End Racial Discrimination. Efforts to foster access to the outdoors must also be accompanied by creating safe and welcoming environments across the entire industry, and we hope that the Voile BIPOC Backcountry Scholarship will be a step towards creating equitable access to the mountains.
Scholarship applications will open up on October 1st, 2021 and close on November 15th, 2021 at 11:59 pm MST. Winners will be announced towards mid-December 2021.
Who Can Enter
It does not matter if you are new to skiing or snowboarding, looking to transition from the resort to the backcountry, or are looking to kick it up a notch with your current mountaineering objectives. We want to supply you with equipment to further your goals.
Entries for the 2021 BIPOC Backcountry Scholarship are limited to BIPOC-identifying individuals in the US and Canada 21 years of age or older.
Why "BIPOC Only"
Similar to the Brooke Jackson Wandering Trails Scholarship for Women in the Backcountry, our goal is not to limit, but rather to help foster BIPOC representation in the backcountry. Our aim is to celebrate, amplify and inspire BIPOC presence in the mountains.
GRAND PRIZE:
A Voile.com account credit of $1,600 USD will be rewarded to the overall winner. This is enough to build a near-complete backcountry kit that includes skis* or a splitboard, bindings, poles, avalanche shovel, probe, and crampons.
Scarpa is once again contributing a certificate for a pair of touring boots to the grand prize winner!
UPDATE!!! We will now also be contributing $500 (USD) to aid the scholarship recipients in taking the next step in their avalanche safety education.
Second Place Prize:
Voile will provide a $700 USD Voile.com account credit to the runner up, and $500 (USD) to be used for avalanche safety education.