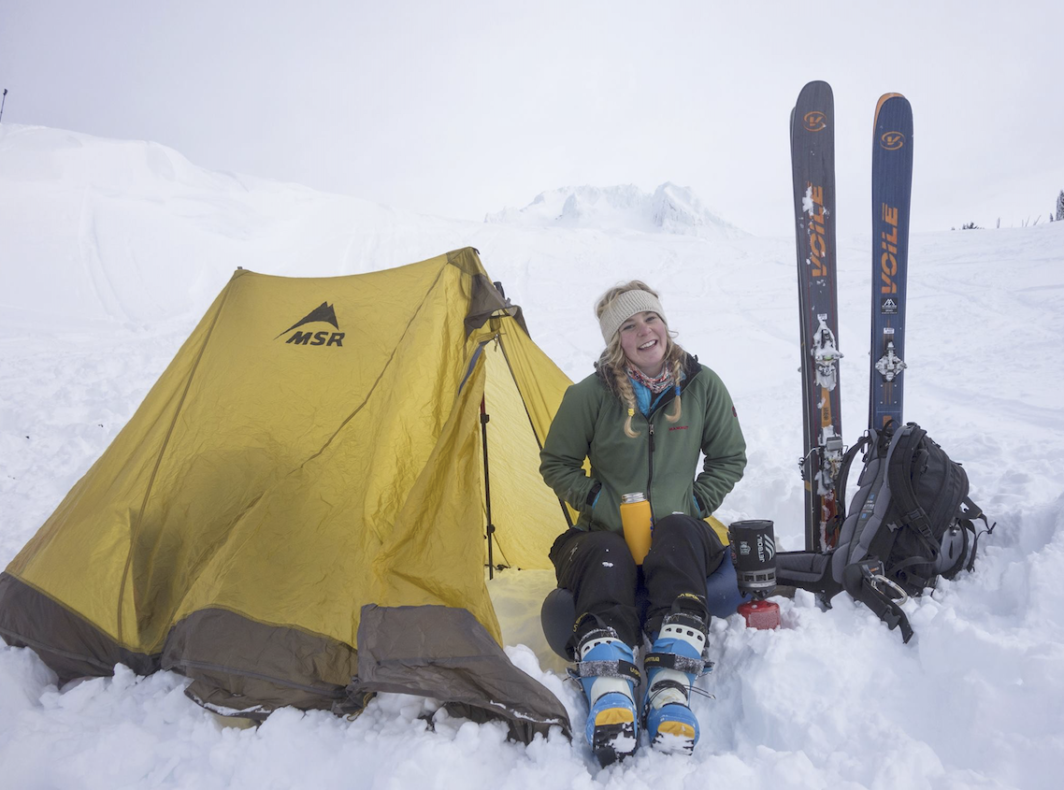 Wandering Trails Scholarship for Women in the Backcountry
Table of Contents
Rather than adding a new pair of skis to her own collection, Brooke Jackson is seeking to help a fellow female-identifying individual overcome any financial hurdles that may be preventing them from advancing in their backcountry journey.
Brooke is a professional adventure photojournalist and outdoor skills instructor who is passionate about sharing her backcountry stoke. Beginning her fourth season as a V-Team ambassador, she has the opportunity to add another set of skis to her quiver. But with an impressive selection of Voile ski gear (handmade equipment built for performance and longevity) in her closet, she already has her dream quiver. Now she wants to help YOU achieve the same!
A message from Brooke:
When I was in middle school, I had a terrible skiing accident at a local resort that left me with a half-ripped-off face and plenty of bruising on my little pubescent ego. And to further the emotional scarring, a picture of my post-accident self was even published in the schools' yearbook with the caption "sometimes skiing can hurt!" So yeah, skiing and I had a rough relationship in the beginning.
It wasn't for many years that I even dared think about putting two sticks on my feet again; the thought truly paralyzed me with fear. At least, until I learned about backcountry skiing.
I was working at a local mom n' pop gear shop in Portland, OR who had an impressive rental line-up of AT gear, including options from Voile. Motivated by my badass co-workers, I decided to rent a pair and try to confront my fears. And honestly, looking back now, that first day still makes me smile. I was crying from laughing (which I coincidentally do when terrified) and was shouting "too fast, too fast!" basically the entire bunny-slope-graded ride.
Yet that moment is a catalyst: that physical and mental challenge, that stomach-in-knots fearful feeling, that euphoric reward of tranquil solitude through untouched snow – was the start to me falling-in-love with backcountry skiing.
If I hadn't had the opportunity to join the V-Team all those years ago, I'm not sure I could own my own quiver. Especially since, despite what some may think, creative and outdoor industry work doesn't tend to produce a lot of disposable income.
So while I'm beyond grateful for the support Voile has given me through my backcountry journey, I want to pay it forward. I truly hope this scholarship helps you feel inspired, empowered and motivated to get out and get after it even if it scares you like it did to me when I first started.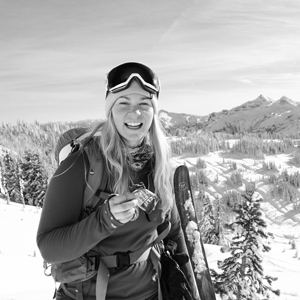 Brooke Jackson
---
---
Brooke Jackson (she/her) is the founder of Wandering Trails Media, a media creation agency where she utilizes her storytelling skills to uplift the voices of others. Oftentimes, Brooke is behind the camera as a Photographer and Producer, yet is also known to scribble the occasion written feature. Outside of her professional endeavors, she is a volunteer with Olympic Mountain Rescue, as well as the Kitsap County Search Dogs with her Field Retriever, Eva.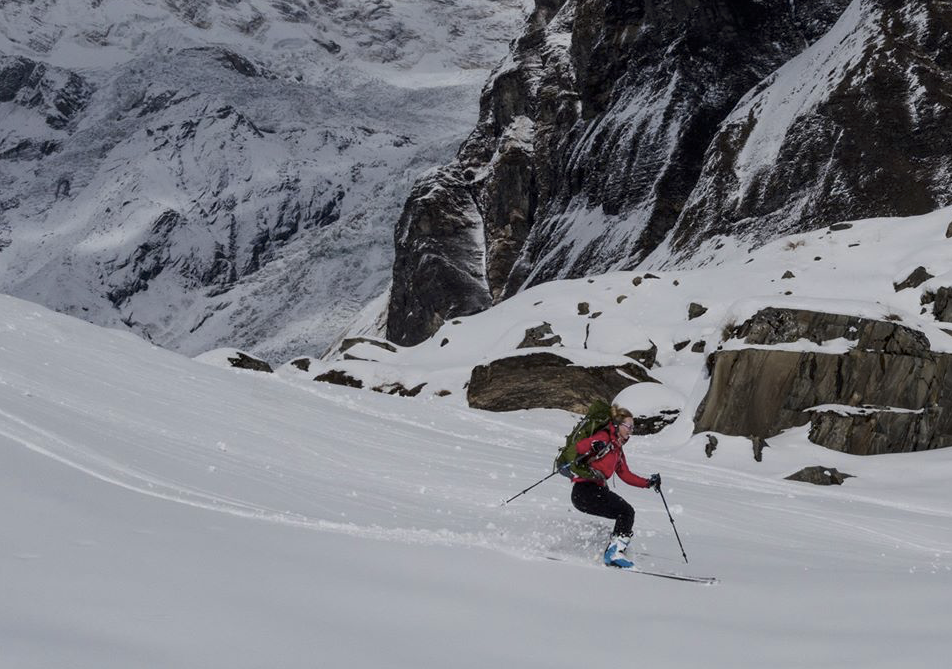 Continue to next page below: