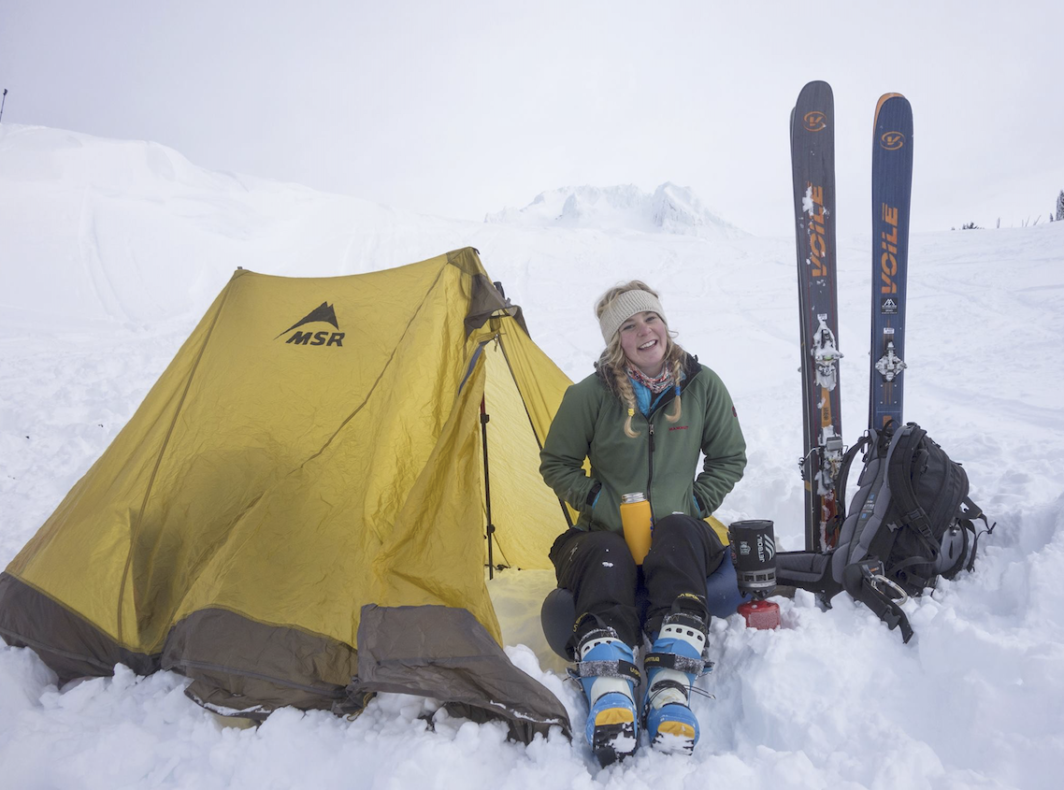 Wandering Trails Scholarship for Women in the Backcountry
Table of Contents
How to Enter
Submit an essay explaining why you want to get into the backcountry and how this scholarship will help.
Essays should be about 400-600 words
Include no fewer than three pictures of you in your element.
Submit essays and photos through the Wandering Trails Scholarship for Women in the Backcountry Application Google Form*
Essays will be judged by a combination of:

Narrative quality
Compelling intentions
The clarity of your stoke
The approachability of your story

Submission deadline January 31st, 2020 11:59pm
By entering, participants give Voile Mfg rights to post essay and photos on @voilemfg Instagram and the V-Team Backcountry Blog. Both the winners' essays, photos, and social media profiles will be highlighted on Voile's social channels.
Judges of winners include Brooke Jackson and female Voile Mfg employees. Other employees or V-Team ambassadors may be invited to help judge if the volume of submissions is overwhelming.
*Participants who do not have a Google account can email submissions to vteam@voile.com and must include the following:
Email address
First name
Last name
How did you hear about this scholarship?

Voile V-Team Blog
@voilemfg Facebook
@voilemfg Instagram
Voile Email Newsletter
A friend or family member
Other (explain source)

City, State, and Country you live in
If you are a:

Skier
Snowboarder
Both
Other

If your preferred pronouns are:

She/her/hers
They/them/theirs
Other (list preferred pronouns)

Essay: explain why you want to get into the backcountry and how this scholarship will help.
Attach 3-10 photos that show you in your element. (Submissions containing fewer than three photos will not be considered.)
Prompt Ideas
Not sure where to start? Try answering these questions to tap into your inner author:
How would receiving the scholarship change your backcountry game?
What goals do you have for furthering your backcountry skills?
Which ski or splitboard you would get and why?
What barriers do you face in getting further into the backcountry?
How did you get into backcountry touring?
What do you want to contribute to the backcountry community?
What backcountry trips or specific objectives do you wish to achieve?