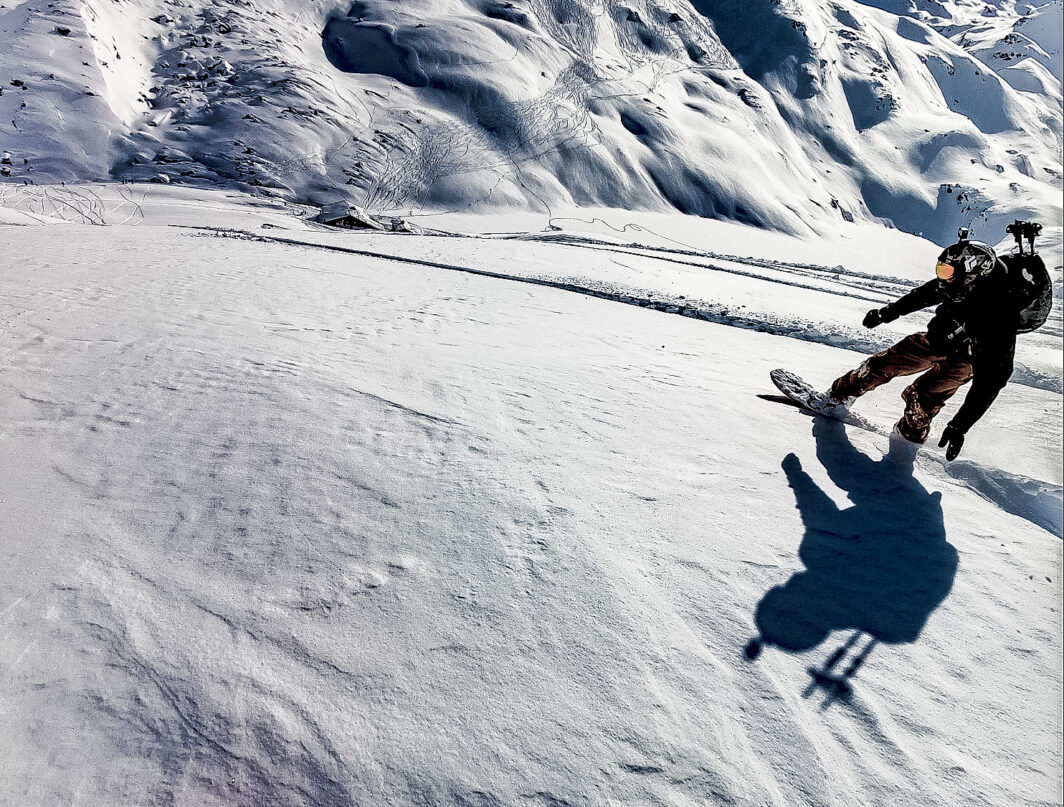 BIPOC Mountain Collective: Diversity in Backcountry Skiing & Riding
Backcountry brothers and sisters. Welcome to the Tele Mike V-Team Vlog. Today we'll chop it up with the BIPOC Mountain Collective, Vibe Tribe, and Hip Hop artist MC Ric Riggler who pulled together their collective efforts to collaborate on a film project about backcountry skiing and riding in the BIPOC (Black, Indigenous, People of Color) community. One may ponder, "Well I didn't even know that elevating BIPOC backcountry skiing and riding in the backcountry was even a thing." Well, here comes some brand new flavor for your ear. MC Ric Riggler even calls it "The Black Powder Movement". You can check out our promo video here before we jump into the Vlog!
BIPOC Mountain Collective Promo Video
V-Team Vlog
Our vlog discussion panel includes Romell Ward, Jessica Newton, and MC Ric Riggler. Romell is the president of the BIPOC Mountain Collective in Denver Colorado which is a mountain adventure club that gets people of color, marginalized backgrounds, and LGBTQ communities movin' and groovin' in all mountain sports disciplines. Jessica Newton is the founder of The Vibe Tribe (also out of Colorado). The Vibe tribe provides funding and pathways to grow underrepresented organizations such as the BIPOC Mountain Collective. MC Ric Riggler (AKA Eric Rhea), is a melodic rapper and backcountry splitboarder. He has skillfully integrated backcountry riding and hip-hop music into a mash-up that has created its own lane of music.
These modern-day Buffalo Soldiers of the backcountry came together like Voltron to film this promotional video for the BIPOC Mountain Collective. The BIPOC Mountain Collective is also the newest club to be inducted into the National Brotherhood of Skiers whose mission is to "Identify, develop and support athletes of color who will win International and Olympic winter sports competitions representing the United States and to increase participation in winter sports".
Watch as Tele Mike Russell, Romell, Jessica, and MC Ric Riggler chat about the details of the film project and the backcountry inroads that each of their respective organizations are blazing. Each of these organizations is kicking down the historic barriers and doors for people of color to have safe inclusive access and education to open spaces and mountain places that can heal our hearts and bring us, Love. And, yes, Love will find us all. Love will hurt us all. But cot'damn it, Love will save us all.
Let's Get Elevated!! Winter Is Coming!!
---
About The Author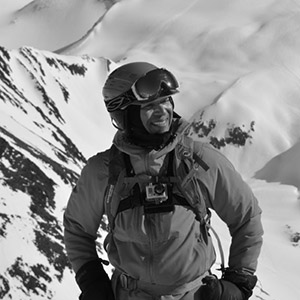 Mike Russell ("Tele Mike")
---
---
"Tele Mike" Russell has never seen a snowcapped mountain that he did not want to climb and ski. Fierce and soulful, Tele Mike is a big mountain Telemark Skier who is passionate about climbing technical routes and skiing exposed backcountry mountain descents on a global scale.

Tele Mike finds gratitude in guiding and showing anyone how to access the beauty of the mountain in a way that is safe, connected, empowering, and accessible, regardless of ability levels. His ultimate motivation is to amplify ALL voices in the backcountry ski community regardless of an individual's labels or demographics. And due to his African and Native American heritage, Tele Mike has meticulously curated countless mountain experiences for BIPOC communities which provides positive mountain experiences to underrepresented groups, in an effort to bring about sustained physical and mental wellbeing, and inner peace, while overcoming generational fears of open spaces.

Tele Mike also loves to use his artistry to create short cinematic heartfelt mountain adventure films to show people of color that there are other people adventuring in the mountains who look like them, enjoying safe open spaces.