Voile TTS Binding (Legacy) - Stiff
608-140
Retail Price:
$369.00
Discount:
30%
$258.00
Description
---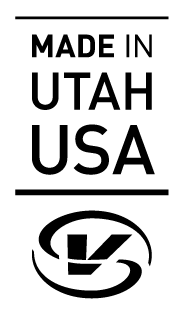 Simple. Solid. Backcountry. These words are no mere tagline, they are a list of requirements.
No matter your chosen target, be it an excursion into deep and unknown wilds or a pleasant jaunt down a familiar country road:you rely on your gear to get you there
and back again.
(And again. And again.)
Introducing the Voile TTS Binding, with a stainless steel construction and six-hole mounting pattern that is equal to the demands of our 40 year history. Packaged with our time-proven steel rods and spring-loaded cartridges, the TTS is a new spin on a proven winner. And "light is right!" Each pair clocks in at an impressive 1.13kg, making it the obvious choice for go-far telemark pioneers.
Not only does the Telemark Tech System shed serious weight for your uphill excursions, it also makes the most of your prowess on descent. Active or Neutral wire positions... Stiff or Tour cartridges... the immediate spring engagement of its underfoot wire makes for a powerful and responsive ride in anything you and old ma' nature decide to throw at it.
Sold as a pair.
Includes dual height heel elevators.
WIRE POSITION IS FIXED ONCE MOUNTED.
CONFIRM YOUR BOOT SOLE LENGTH (BSL) FOR DESIRED WIRE POSITION USING THE SIZE GUIDE.
Specs
Part Number : Small 608-140-ST-S

| | |
| --- | --- |
| Color | Black |
| BSL (mm) Neutral Position | 250-275 |
| BSL (mm) Active Position | 265-290 |
| Weight (lbs/kg) | 2 lbs 8oz/1.13kg/pr. |
| Riser Height | 20mm |
| Dual Height Elevators | 55mm/75mm |
| Flex/Performance | Aggressive |
| Material | Heat treated stainless steel |
Part Number : Medium 608-140-ST-M

| | |
| --- | --- |
| Color | Black |
| BSL (mm) Neutral Position | 280-310 |
| BSL (mm) Active Position | 295-325 |
| Weight (lbs/kg) | 2 lbs 8oz/1.13kg/pr. |
| Riser Height | 20mm |
| Dual Height Elevators | 55mm/75mm |
| Flex/Performance | Aggressive |
| Material | Heat treated stainless steel |
Part Number : Large 608-140-ST-L

| | |
| --- | --- |
| Color | Black |
| BSL (mm) Neutral Position | 315-355 |
| BSL (mm) Active Position | 330-370 |
| Weight (lbs/kg) | 2 lbs 8oz/1.13kg/pr. |
| Riser Height | 20mm |
| Dual Height Elevators | 55mm/75mm |
| Flex/Performance | Aggressive |
| Material | Heat treated stainless steel |
Product Reviews
Minimalism underfoot
These binders got the power. I'm very impressed with how well they pushed my lightest skis through the heaviest crud. On my first lap I had too much down force on my tips, causing my tails to unweight. I was able to unwind the hardwire springs a couple of turns without taking my ski off. That small adjustment, made midrun, was all it took... fine tuned for the conditions! As you'd expect from Voilè.. they have all the features in a stripped down, analog style interface. They require some knowledge on the part of the operator.. I can tell I'll get better with the ins and outs, heel wires, etc.. the more I tour in them. I really like looking down at no toepiece... almost looks like youre just standing on the skis.. tele-pow surfing. Get Some Today!
Was this helpful?
worth owning snd skiing on
pretty decent set up. tours ridiculously well, skis downhill quite well with medium durability. plus reasonably cheap, what more could you ask for? I found the triangle piece that latches the cam lever in place wears out after about 150 days then the cam slowly backs off on the up track. I broke the weld on one side but this was an easy fix for a local tig welder. then the plastic lock lever snapped off too, just bumping it on a log. it failed safe as in my boot was still attached to my ski and I could put my skins on by just taking my shell off, so could still ski till replacements showed up. would be nice to buy that part as a spare. but otherwise you can order the snowboard binding for cheap and just get spare toe pieces which is pretty sick. all in all my first attempt at a non 75mm binding and I don't regret it
henry
01/04/2023
Verified Buyer
Was this helpful?
Smarter, not harder
This is my second pair of low tech tele bindings and I split my time pretty evenly between lifts and skins. Have been a knuckle dragging freeheeler for 25 years mostly in New Zealand's maritime snow pack. The Voile TTS appealed because of the overall simplicity and 'proven' components from Voiles back catalogue coming together in one sweet package. This seemed like a good case of thinking smarter not harder - Love it. I also appreciated the cables being fixed rather than removable. This seemed like a great idea on my previous low tech setup from another supplier but actually just makes them easy to drop or lose time trying to find them in the bottom of your pack. I mounted the bindings myself following the included template and it was no easier or harder than any other jig free mount I have done. This is much appreciated for those of us in faraway countries with no local shop selling Telemark equipment let alone the know how to install or maintain it. When buying these bindings I noted my boot sole length (Scarpa TX Pro - Mondo 28.0) as 316mm which means I am in a no mans land… and have to make the buying decision of Medium or Large binding based on wether I wanted the binding to feel Active or Neutral. I went L to get the Neutral feel, but would have appreciated the chance to change binding feel at some point. Maybe Voile could consider 4 size breaks rather than 3 to remove this? I also believe that the cables on the L binding do not go short enough to get the correct forward pressure (3-6mm between an etched line on the spring cartridge and plastic collar when the heel lever is engaged) on the springs as described in their Binding Instructions for a BSL of 316mm. The most I can get is less than 1mm. I have had 2 pre - releases (heel lever falling off the back of the boot) in the first 3 days of use. I'd love a set of M cables please ; ) I was surprised to see the width of the toe when they arrived. Our maritime snowpack can be kinda firm and the powder is often easier to measure in decibels than cm's so a ski 90mm-ish underfoot works well… But that leaves at least 8mm or so hanging over the edge. I'm old enough to have had 30mm risers for my 75mm boots to stop boot out when trying to make skinny skis bite on the hard pack… but now we can go wider not higher. So I bought a pair of skis at 107mm under foot. I suspect I could go as skinny as 100mm underfoot. Any less than that and I'd be worried that the pin that cams into place would not have enough pressure under it to hold the pin in the boot. Once the bindings arrived and I spotted the issue I did try asking Voile via social media, and also the shop I bought them from what the minimum width ski was for this binding, unfortunately no reply from either. I realise this is a legacy of Voile using a toe from the world of split board touring where the split boards are much wider than any ski. Maybe Voile could include a minimum suggested ski width in their product description? Following a tip from the "Dost-father" of Telemark rolling the boot into the pin that cams shut and then closing the toe worked well, once you are in they ski like any solid wire tele binding. Enough even to hold a fatish ski on edge and carve a turn on hardpack. The Stiff spring is bonkers stiff… probably too stiff IMHO even in the Neutral position for anything other than a World Cup racer. I simply cannot imagine how the tip of the trailing ski will not get so much pressure that it dives into deep snow and the rider goes over the handlebars… that said I haven't had a deep day to test this yet. I'll look to buy a normal set of springs when they are in stock again. I've spent a day skinning with this setup and they feel just as good as my previous low tech setup. We tend to use ski crampons a lot here and I needed to pickup a new very wide set to fit over the fixed cables. I was riding a T-bar with a friends young son… his ski drifted acros
5 of 6 customers found this helpful.
Was this helpful?
UPC
---
Small: Part No: 608-140-ST-S UPC: 759948916163
Medium: Part No: 608-140-ST-M UPC: 759948916170
Large: Part No: 608-140-ST-L UPC: 759948916187