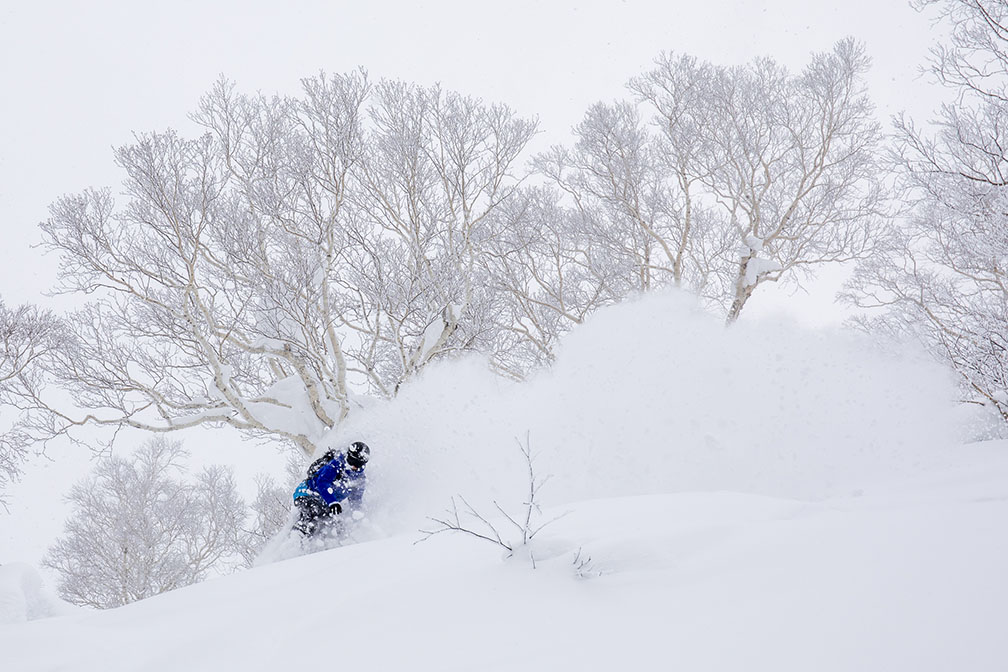 Decision Making in the Time of COVID – Why I Stayed Home
This blog started out as "10 Tips to Have an Awesome Trip to Japan." However, as COVID-19 started to show up in late February here in British Columbia, it did not feel right to share a travel blog as we moved closer to a global pandemic. It has been a crazy year, to say the least.
Japan in January 2020
I traveled to Japan this January and in between powder filled days, I heard news reports of a Novel Coronavirus with growing concern. By the time we were headed home in early February, our airline was doing health screenings before boarding, and encouraging people to wear masks. We donned the disposable masks and joked and how silly we felt. But we had an uneasy feeling in our stomachs recognizing that this little Corona thing might be pretty serious.
Little did we know, this was the start of a major global shift. Winter in southwestern BC this year was a little lackluster with limited storms and a persistent weak layer from early season. With less than ideal snow conditions, we kept things conservative as the days got longer and winter stretched into spring. But just as the heavy spring storms started rolling in, so did COVID-19 lockdowns.
Playing it Safe
By late March, Whistler Blackcomb had officially closed, along with most Whistler businesses, and our provincial health officials asked everyone to stay home as much as possible. Our search and rescue teams were also vocal about the importance of staying home and out of the backcountry. With limited personal protective equipment, the search and rescue teams would be exposed to another layer of risk with so many unknowns surrounding COVID-19. The hospitals braced to be overloaded with COVID cases. I certainly did not want to take a chance to be in there with a snowboarding injury. Technically in BC, we were never under government-mandated stay at home orders, and the backcountry remained open and accessible. However the risks to others made me hang up my splitboard for the season.
Backcountry skiing is all about making smart decisions and mitigating risk. Okay, and having fun with your friends and shredding pow in beautiful, awe inspiring locations. While I do miss the deafening silence of skinning up a mountain, for me, I know that I made the right decision this spring.
Changing Plans and Shifting Mindsets
Typically, in late July I would be packing for my annual trip south to Argentina. For obvious reasons, this year my bags won't be packed. Winter is setting up down south to be ALL TIME. Huge winter storms are rolling in back to back. I am stoked for my friends down there to get after it, also for this season to be one for the Andes to go with far less people riding its slopes. It is sounding like many resorts will not open this year but the mountains remain, quietly ever-present on the horizon. Perhaps we all needed this time to slow down, take a breath, and embrace the deafening silence of the inside of our homes. Trying to be grateful for the security and safety of their walls.
I normally take a trip south to Argentina in July. Just memories for now. Read "Low Tide Adventures in Argentina" by Jen Girardi for more photos.
As summer turns into fall and winter comes around again, we don't know what the world will look like. It is likely that COVID will be with us for some time. I do hope to get back out on my splitboard next winter, but will focus on making smart decisions, mitigating risk, and keeping myself, my backcountry partners and search and rescue teams safe. This might mean riding less glamorous objectives and staying in more low angle terrain. But I think making these sacrifices are worth it. Hopefully, this past season will be a distant memory sooner than later and we can all go back to high fives, hugs on mountain tops and wearing masks to keep our cheeks protected from the cold bite of deep turns and face shots.
Decision Making in the Time of COVID
Decision making in the time of COVID can be tricky, similar to decision making in the backcountry. However we can apply our avalanche safety knowledge to coronavirus times to mitigate risk for ourselves and our communities. If you backcountry tour, you've probably used the acronym APLTRUTH to spot red flags and avoid getting caught in a dangerous situation. We too can relate this to decision making in the time of COVID and risk mitigation.
A: Avalanches
Like recent avalanches, we should avoid seeing friends recently exposed and think twice about visiting recent COVID hotspots.
L: Loading
Think of this like case counts. Avoid spending extended time in areas were they have been piling up.
P: Path
Avoid traveling to a hotspot. If you're coming from a hotspot, think about the communities you are traveling to and how to do so responsibly.
T: Terrain Trap
Maybe social distancing has you going crazy. All you want is to hit the bar after your mountain bike ride to meet a backcountry babe. Maybe think twice about indoor spaces. On the flip side, think about those who you are "trapped" with and how your actions might impact them. Do you live with individuals with a compromised immunity?
R: Rating
Monitor case counts and know your local guidelines and mandates (or lack thereof).
U: Unstable Snow
Think of this as unstable health. Just like paying attention to cracking, collapsing, and whoomping, pay attention to your health and those around you to keep an eye out for COVID symptoms.
TH: Thaw
These are crazy times we are living in and they can change rapidly. Be in the know for rapid changes in cases or regulations in your area.
This Too Shall Pass
Every individual has a varying level of risk tolerance in the backcountry. Likewise, everyone has a different risk tolerance as it related to covid. Whether you choose to stay home or not, decision making in the time of COVID can be a slippery slope to navigate. But if the "group" is in our best interest and we act responsibly, the experience will make us stronger… and have one helluva story to tell! These are crazy times no doubt, but like a dry snow spell or gnarly mountain storm, this too shall pass.
---
About the Author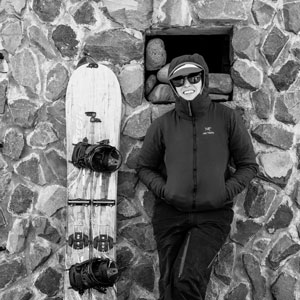 Jen Girardi
---
---
Jen grew up in the shadows of the Coast Mountain Range in Vancouver, Canada, and fell in love with exploring in the backyard mountains at an early age. It wasn't long before she was found herself traveling in the mountains on a splitboard. Now based in Whistler, B.C. Jen can be found discovering new lines or sharing her passion for the mountains as a coach. In the summer months, Jen can be found hanging out in the mountains rock climbing or flying south, chasing snow and adventures in Chile and Argentina.