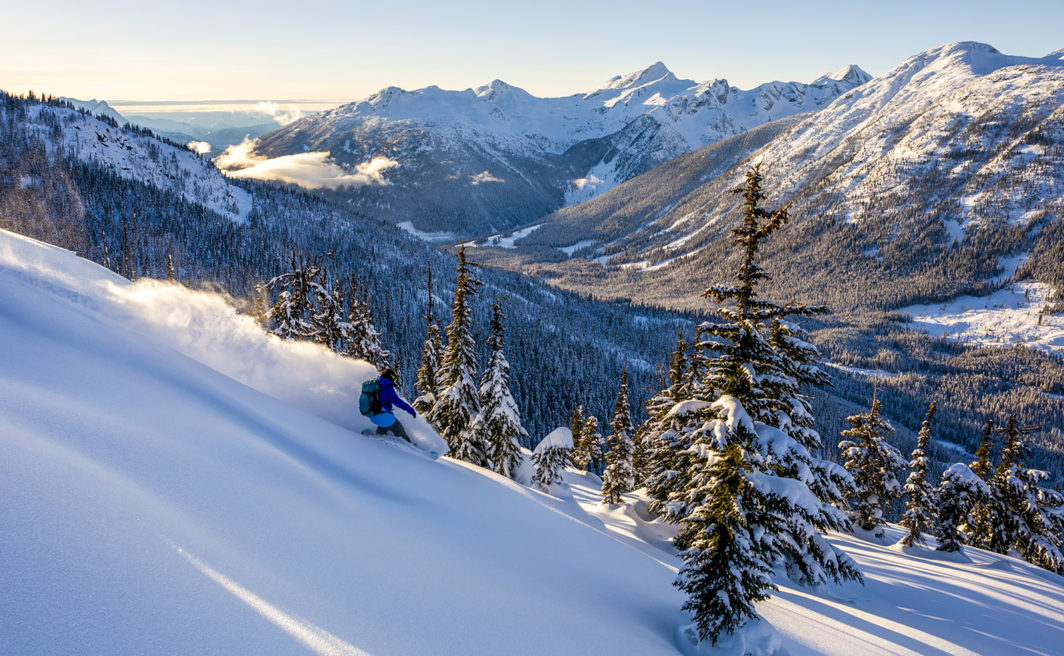 Enjoy the Journey: Japan Backcountry Culture
WINTER IS COMING
Shorter days, lingering morning frost, and snow blankets the mountains- winter is near. Skiers and snowboarders itch to get back in their bindings. For lovers of mountain exploration, this season of anticipation is nostalgic and exciting. It is time for reflection on past trips and planning of future trips. Time for pulling out old gear and reminiscing about places it has taken you and new environments experienced, like Japan backcountry culture. Likewise, it is time to bring new gear home and dream of where you will take it.
BACKYARD FAVOURITE
I have always been drawn to exploring mountains. As winter descends on the coastal peaks, I am reminded of days spent traveling in their shadows. Duffy Lake Road, provides access to one of my favourite backcountry areas. It winds up through the mountains past Pemberton, BC, and provides access to incredible touring. With a series of huts to spend the night and abundant terrain, it is a backcountry enthusiasts dreamland and is vast enough for a lifetime of exploration.
Last winter, I went for a quick day trip to the Duffy Lake zone. A short drive from home, this area provides super fun riding while also showing off amazing mountain views. Although close to home and a familiar zone, every time we venture here, we find something new to appreciate. It can be as simple as snow filling in a boulder field to provide pillows to play or wind transporting snow to fill in perfect powdery pockets.
EXPLORING JAPAN BACKCOUNTRY
While I call Pemberton home and am surrounded by endless peaks, I still long to travel. Like I said, I have always been drawn to mountains and dream of new possibilities of where my splitboard can take me. Last winter my splitboard took me to Japan. This land is filled with fluffy snow, friendly locals, delicious food and toasty onsens to warm up after deep days in the mountains. Another dreamland on the opposite side of the Pacific Ocean.
JAPAN BACKCOUNTRY CULTURE
Touring through magical Japanese trees made me pause and appreciate how lucky we are to have a global mountain culture. While traveling somewhere so exotic and foreign brought challenges, these challenges help us grow as individuals. Without knowing the language, let alone the alphabet, it was important to take in external clues and pay attention to our surroundings. Oftentimes, all it took to communicate was a friendly smile. Much like setting a skin track in new terrain, we must use clues from the environment and draw upon background knowledge in order to make educated decisions while moving through unfamiliar terrain. We observed one thing while immersed in Japan backcountry culture: regardless of what language you speak, the sound of enjoying deep pow turns with friends is universal. No surprise there!
So this winter I challenge you to get out and enjoy spending time in the mountains with friends. Find some new routes or revisit old favourites. Embrace challenges as an opportunity to grow. Travel near or far, but make sure to enjoy the journey wherever you go.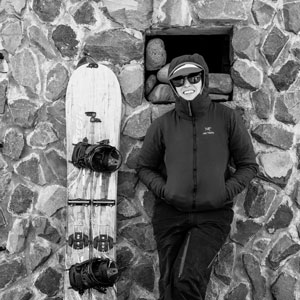 Jen Girardi
---
---
Jen grew up in the shadows of the Coast Mountain Range in Vancouver, Canada, and fell in love with exploring in the backyard mountains at an early age. It wasn't long before she was found herself traveling in the mountains on a splitboard. Now based in Whistler, B.C. Jen can be found discovering new lines or sharing her passion for the mountains as a coach. In the summer months, Jen can be found hanging out in the mountains rock climbing or flying south, chasing snow and adventures in Chile and Argentina.