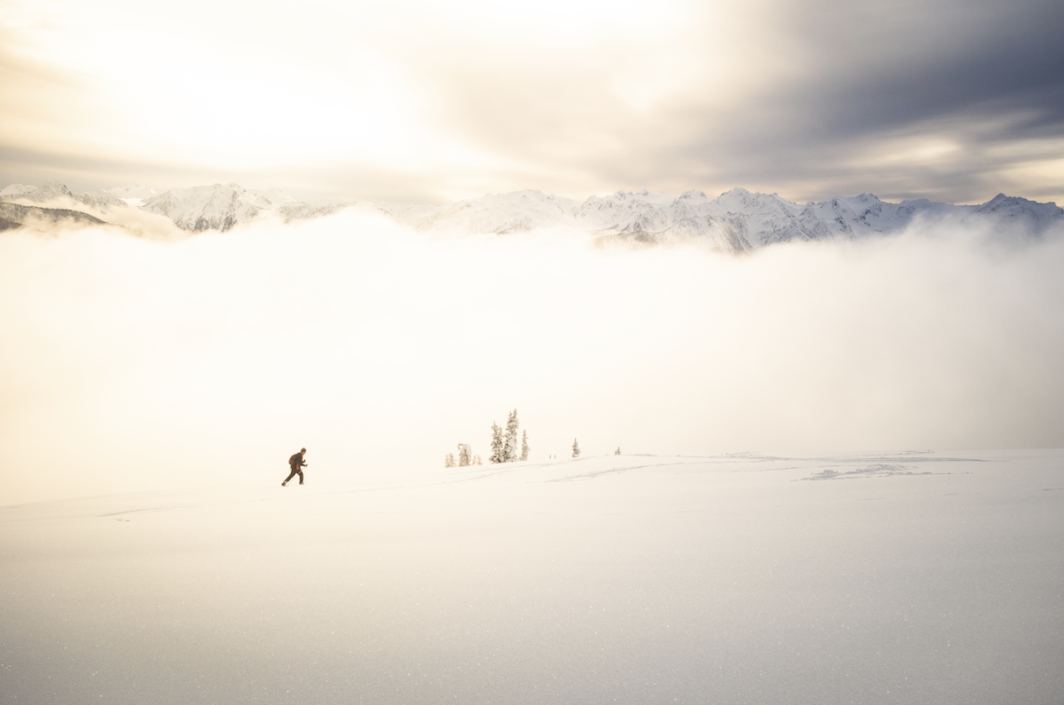 Backcountry Skiing Photography: 9 tips from Ming Poon
A perfect photo of glowing powder spraying against sunset in pristine mountains can inspire us to buckle up those boots and go exploring for winter nirvana. Yet after an incredible day of ripping fresh lines, ever come home to find your backcountry skiing photography doesn't capture the epic-ness? If you're craving the ability to capture that shot to stir the sense of adventure in others, here are 9 tips for better ski and snowboard photos. These tips are from my interview with Ming Poon, Powder Magazines 2018 "Photo of the Year" winner.
1. Find the Best Snow
Seeing lines carved in the background of the shot doesn't inspire anyone. Ditch resort vibes and look for the magic of backcountry in your shot: fresh lines and untouched powder.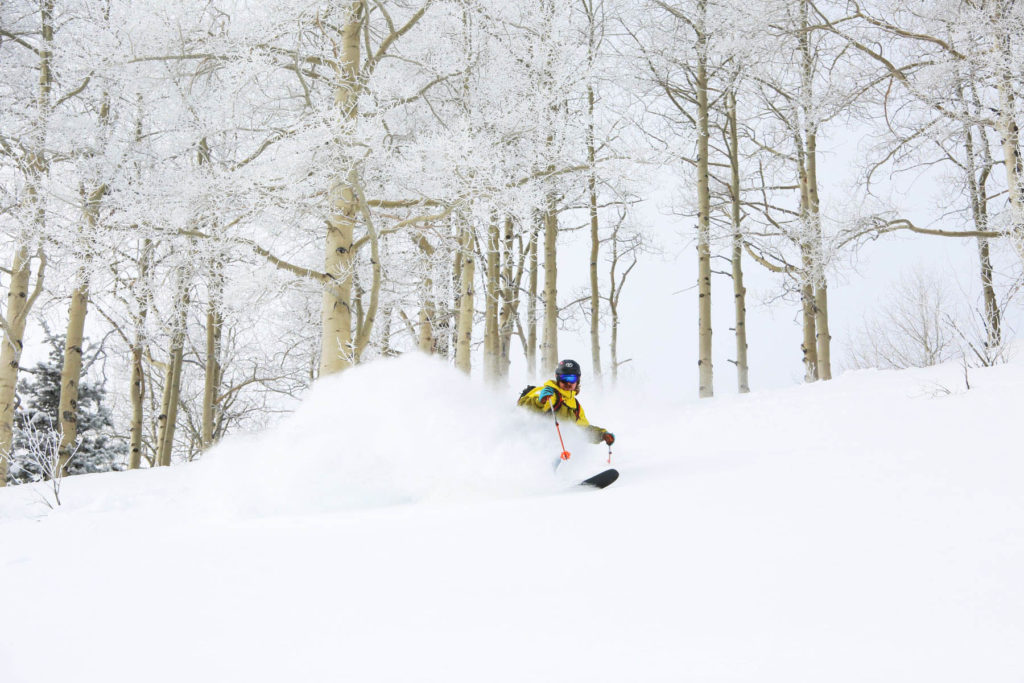 2. Chase Good Light
Photographers are always talking about the 'Golden Hour'. Well, that's because it makes for some pretty stellar lighting in photography and backcountry sports is no exception. Get ready to chase the light and be on the hunt for the perfect sunrise and sunset spot.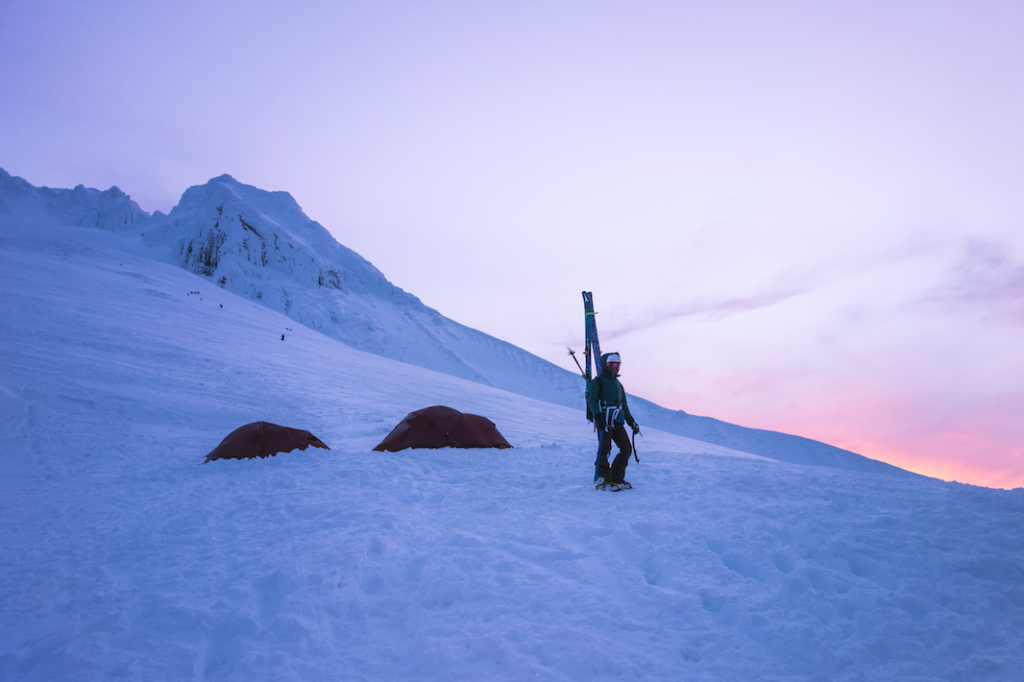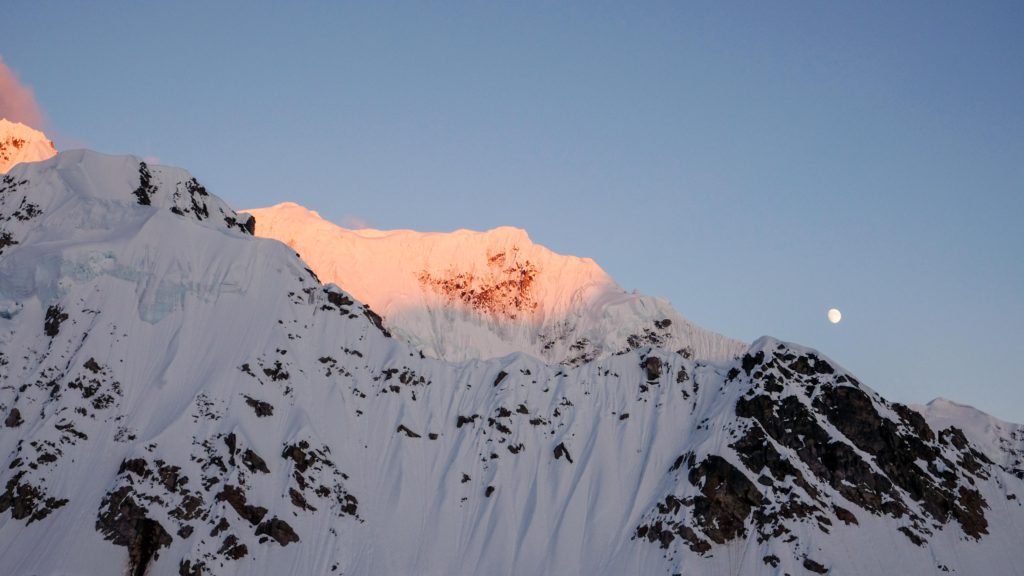 3. A Great Day in Winter Usually Starts and Ends in the Dark
Early bird gets the best snow… and shots. Get ready to wake up early and stay up late. Daylight in winter is short which means you'll be out before the sun and returning home after it sets. Gear up appropriately and get ready for an all-day endeavor.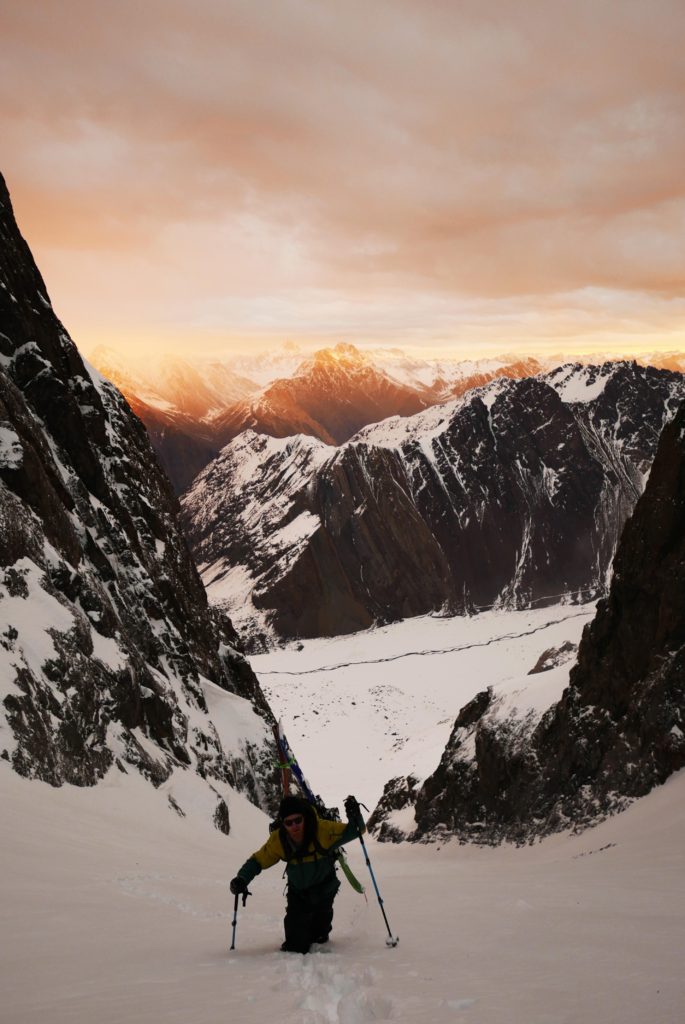 4. Stay Motivated
Building on Tip #3 – work to keep your stoke alive! Stay motivated to wake up early, be out all day and make the most with the little daylight you do get. It might not be easy, but it'll be worth it.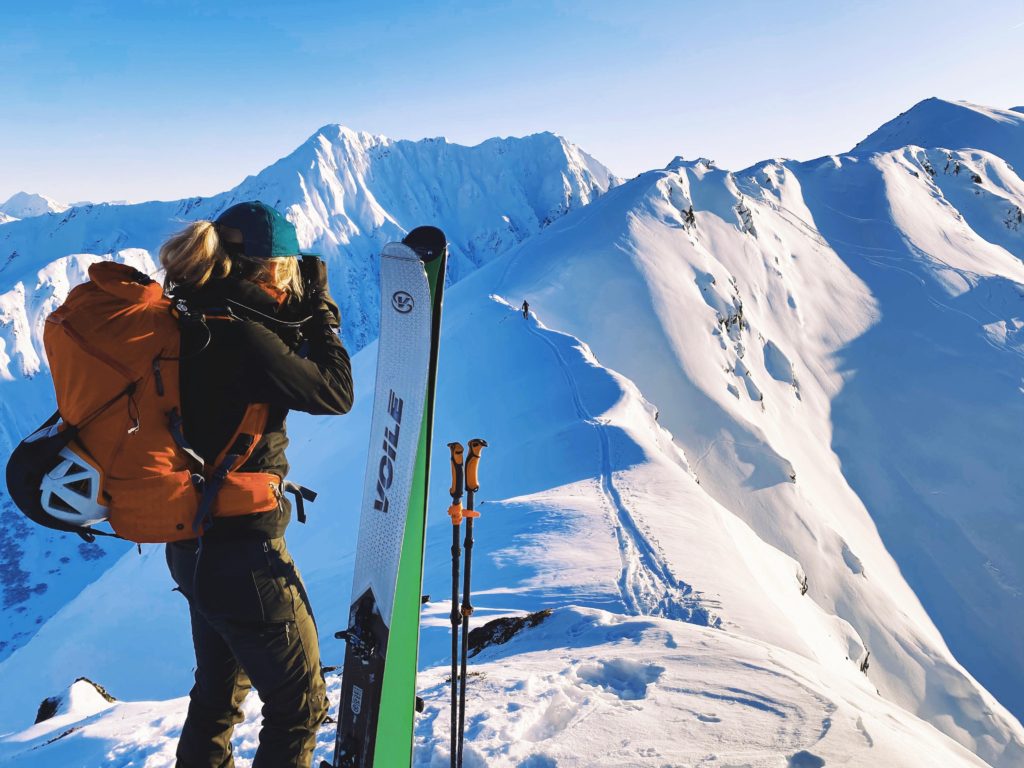 5. Change it Up
Photography is an art. Don't get stuck in the same shots or routine. Change it up! Play with your angles, experiment with your shots, and get out of your comfort zone. You might be surprised by what you find.
6. Know Your Aspects
Ski and snowboard photographers are like hybrids. Having a fundamental understanding of both the sport and the art is necessary for capturing the best shots. What is the natural line for the skier to carve? Is there something artistic about that line? What angle of light is best for this terrain? Understand the fundamental aspects of both sides to create the best big picture for both.
7. Frame the Shot
Adding interesting elements in the shot increase it's interest to the eye. Consider framing the shot or placing additional subjects. To start, experiment with using tree branches to frame empty areas in the shot and be playful from there!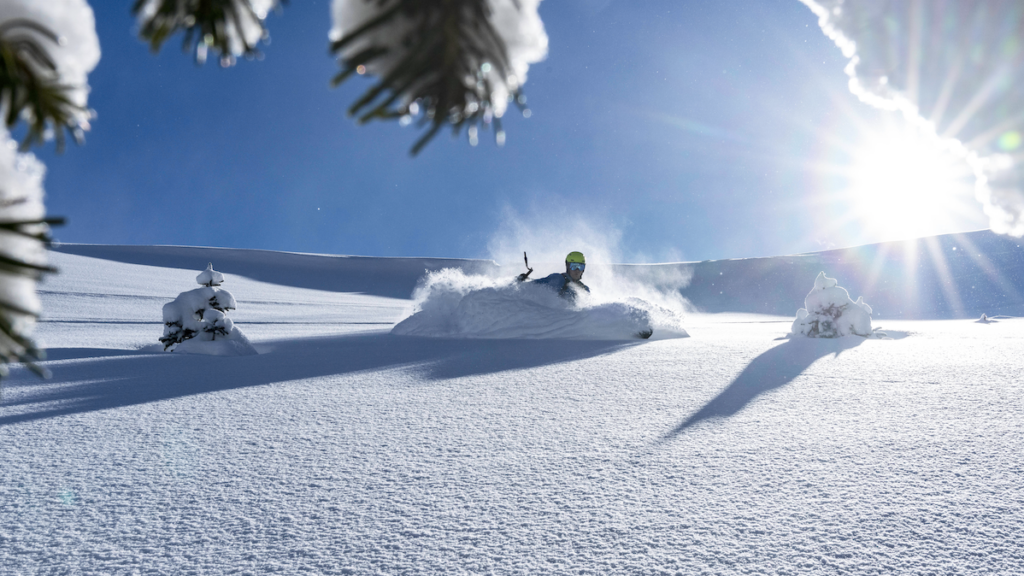 8. Select the Right Subjects
Backcountry photography is still backcountry. As with any level of the sport, selecting appropriate partners is critical. When choosing athletes or subjects to shoot, be sure to select people who don't put themselves or others at high or excessive risk. Of course, this tip is subjective. Try and go out with people who you can trust to stay within their abilities, regardless of how sick that line would look on the 'gram.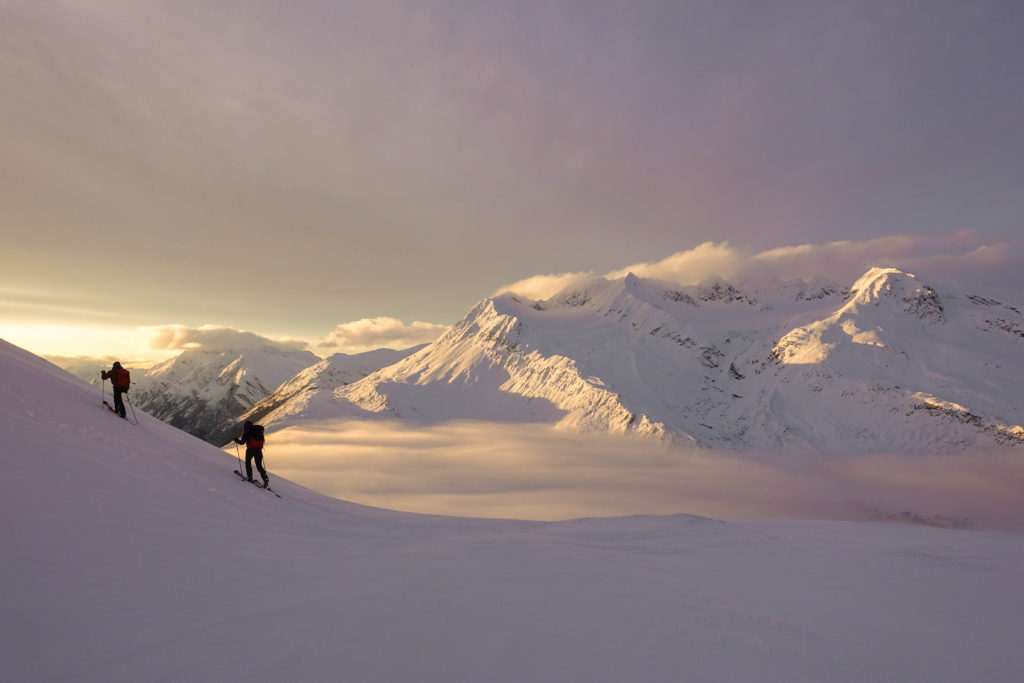 9. Catch the Flow
Sometimes people are buzzing to do special stuff because they are feeling the flow, in the zone. If you capture that, you're lucky – regardless of level.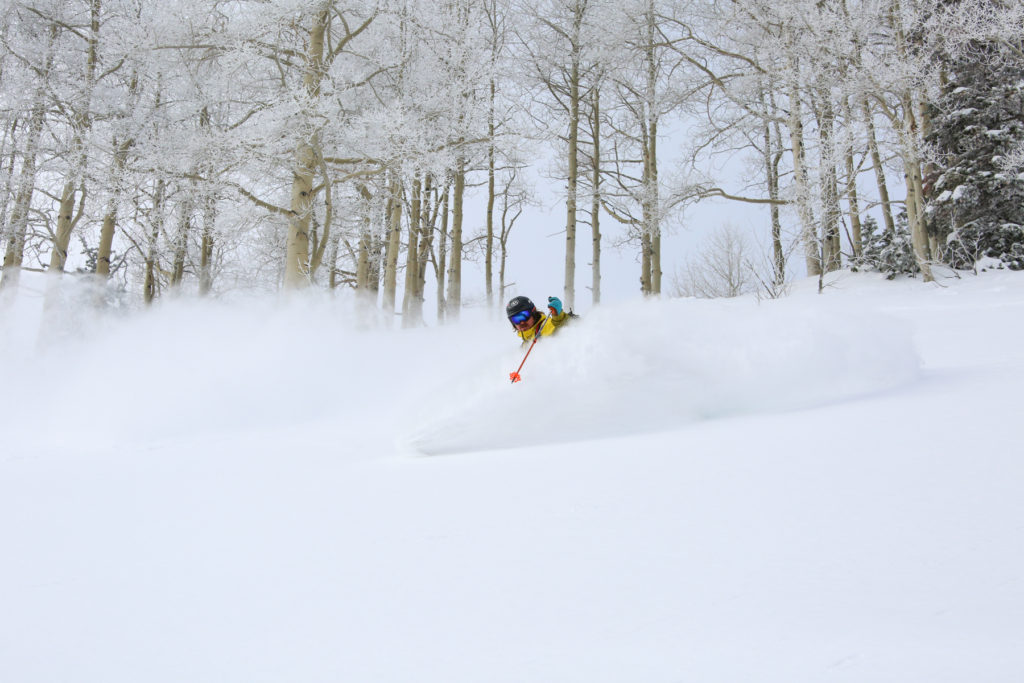 For more backcountry skiing photography inspiration from Powder Magazine's "photo of the year" winner Ming Poon, check out his website www.mingpoonphotography.com
Brooke is a professional adventure photojournalist and outdoor skills instructor who is passionate about sharing her backcountry stoke and skills. She has learned how to capture magazine-quality photos from some of the ski industry's best photographers. If you are eager to share your backcountry skiing photos, check out the #BestVoileDay Ski Photo Competition for a chance to win a pair of Voile skis or a Voile splitboard. Entries are due 2/29/2020 at 11:59PM.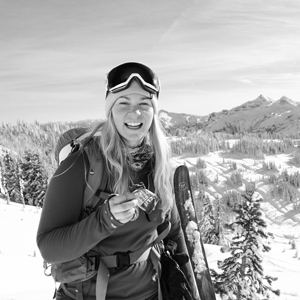 Brooke Jackson
---
---
Brooke Jackson is a writer and photographer based in Seattle, WA, and founder of Wandering Trails Media. Her background specializes in climbing, kayaking, and, of course, skiing! As an instructor for REI, Brooke finds joy in educating others on how best to get outside and get after it in a responsible and sustainable way.