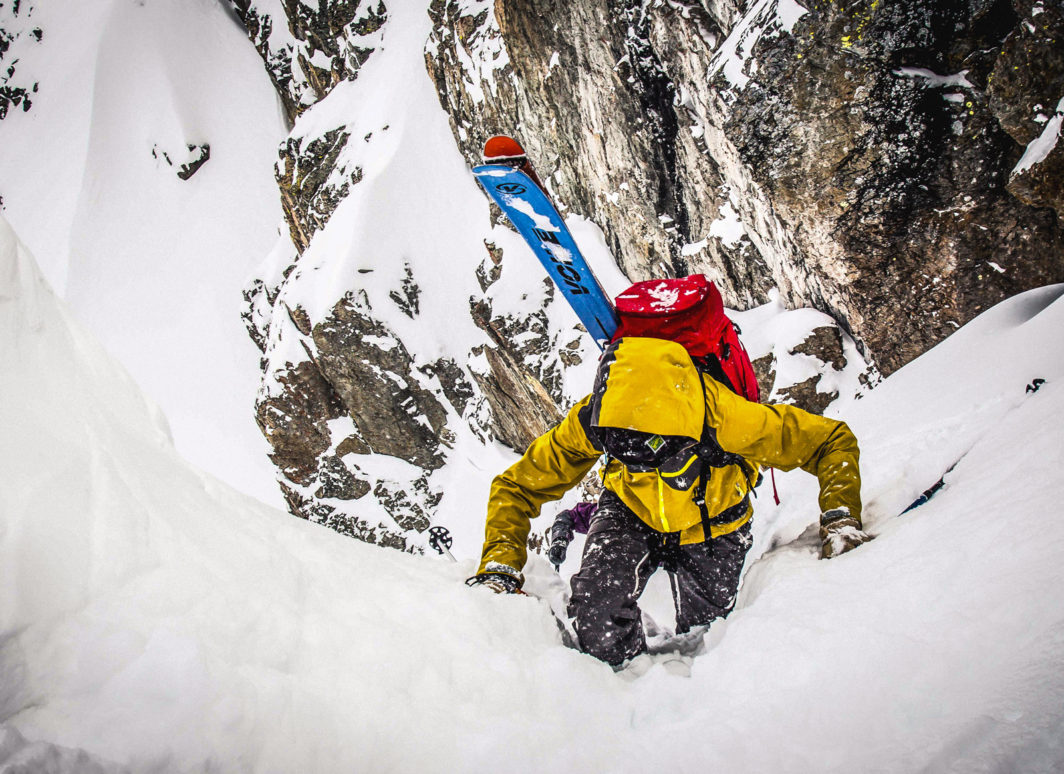 Pinch Me: An Ode to Tight Places (Couloir Skiing Season)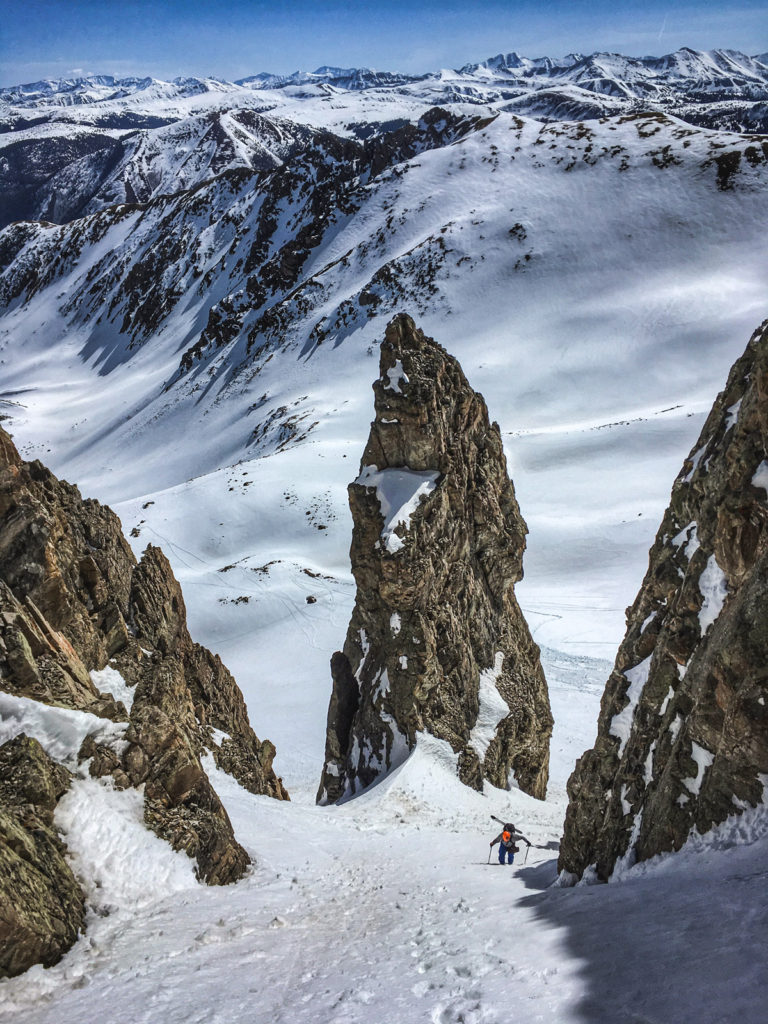 As the season for charging powder filled bowls and popping pillow lines comes to a close, my mind wanders to narrower corners of the backcountry. The big boards have been hung up for the winter, but smaller rides like the Vector, Objective and WSP are back in the regular rotation. A consolidating snowpack and peaking snow depth mean it's high time to search out the skinniest, steepest, and most aesthetic lines. It's couloir skiing season!
Couloirs are like secret passages through some of the most rough and unforgiving terrain in the mountains. A natural trap for wind driven snow and often a focal point for avalanche activity, they often have artificially deep snowpack compared to the more open terrain in the same vicinity.
As conditions change throughout the spring season and from year to year, no two descents in a couloir are the same. Different melt/freeze patterns, snow depths, and shed cycles mean that even the crux can move to an entirely different location than it was during last year's descent.
Why scour the mountains for this geologic wonder?
Sometimes the attraction is the question mark as you enter a new couloir. Does it go? Is there water ice in the crux? Will I need my rope? How wide is this thing anyway? How long are these skis?
Maybe I am really just looking for a little more constraint in the limitless backcountry. In a sport that is so focused on 'freeriding' maybe it's refreshing to have your focus limited to a snow filled chasm with one way up and one way out. Soaring rock walls to left and right seem to channel my energy as I trade skins for crampons and work my way up these wonderful constrictions.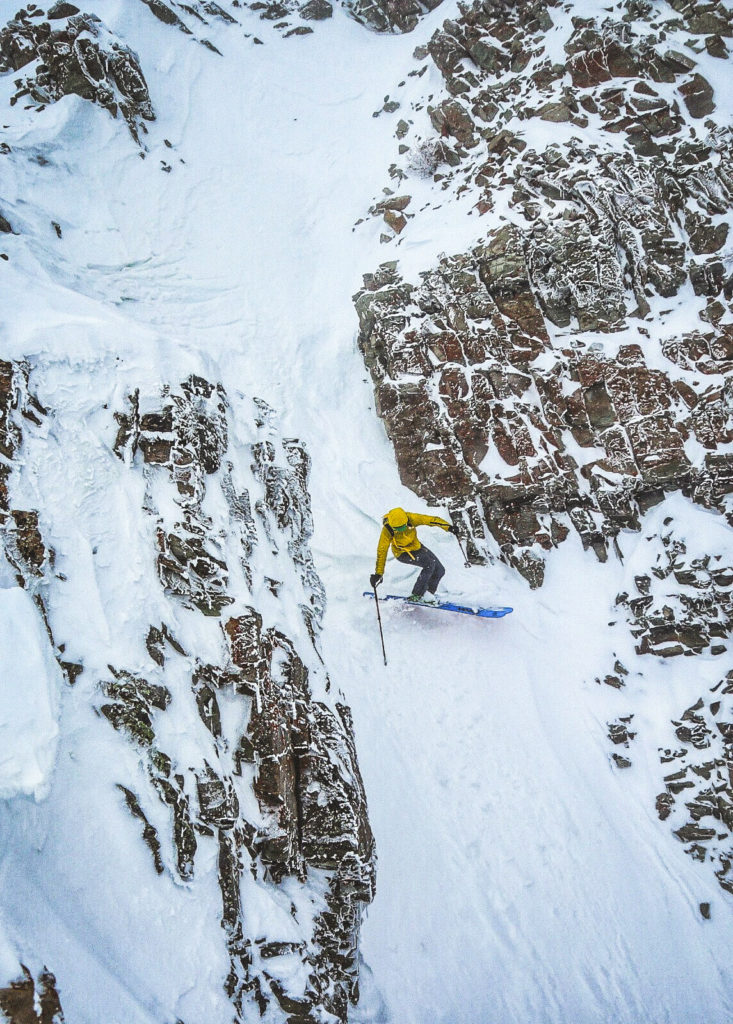 Maybe I just want to do jump turns like Scot Schmidt, and that would just be silly in wide-open terrain.
No matter what it is, the couloir skiing season is upon is. Grab some nimble skis from the closet, go forth, and get pinched.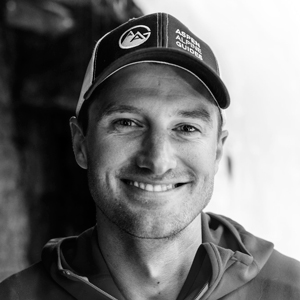 Nate Rowland
---
---
Nate grew up in Washington State near iconic Mt. Rainier and learned to ski on the slopes of the state's volcanoes. Trading a deep coastal snowpack for the light continental crapshoot of Colorado, Nate has called the Elk Mountains near Aspen home for the last couple of decades.

As a year round guide with Aspen Alpine Guides, he spends the snowy months ferreting out high alpine powder, ski mountaineering and linking up backcountry huts between Crested Butte and Vail. Over the years Nate has been fortunate enough to take his skis for walks in many exotic locations from Kyrgyzstan to the Aleutians.