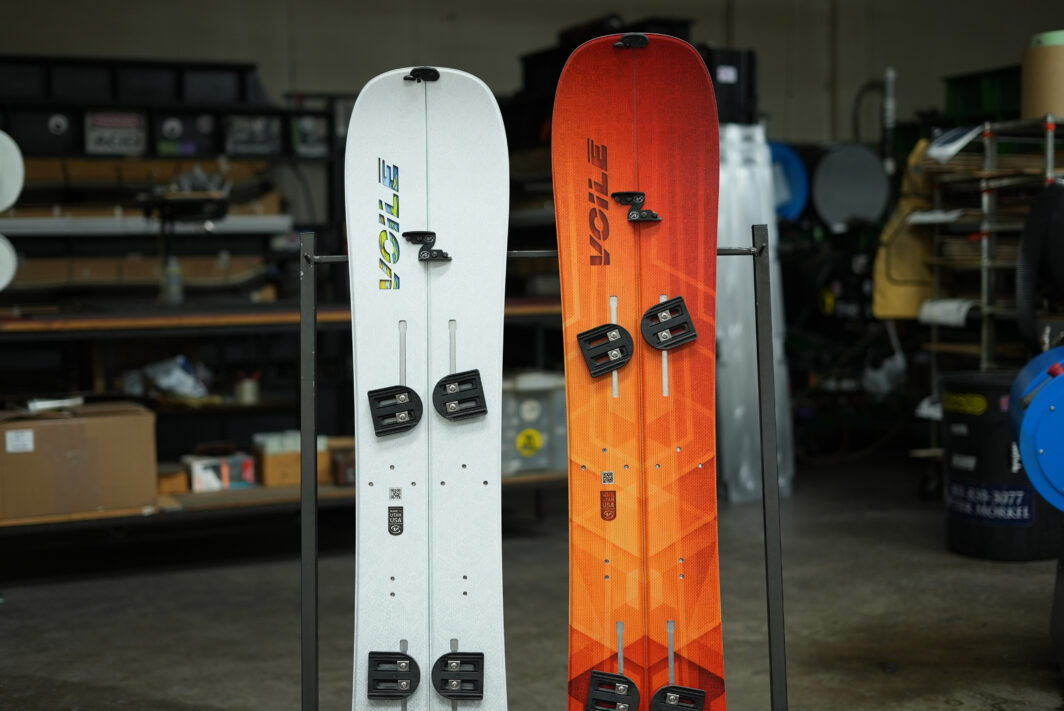 Voile Spartan vs. Spartan Ascent Splitboard
We're often asked about the differences between the Spartan and Spartan Ascent splitboard. While the quick answer is that the Spartan is a heavier, softer, more budget-friendly version of the Spartan Ascent, there's obviously much more that goes into it. So hopefully today we'll help give you a better idea of which Spartan option is right for you.
What's The Same?
While these boards have different construction, they do share the same shape and name after all. The Spartan was created as a budget-friendly splitboard that anyone could get along with. From beginner to expert, this board was made to be effortless and playful. It's the success of this "do-it-all" board that lead us to create the lighter and stiffer Spartan Ascent. Since we liked the shape so much we decided to keep it the same but with a different material layup.
While the general characteristics such as turn radius, shape, and camber are the same, the differences can be felt in flex and weight.
What's Different?
The Spartan is built with a poplar core, two layers of 19oz non-carbon triaxial fiberglass, and PBT topsheet.

The Spartan Ascent splitboard is built with a lightweight paulownia core, two layers of triaxial fiberglass with a Carbon-Weave, and a Polyamide topsheet. The polyamide topsheet is lighter than the PBT, doesn't allow snow to stick as easily, and is more durable. The 158, 162, and 166cm Spartan Ascent feature 22oz fiberglass with the Carbon-Weave for added stiffness. The 149 and 154cm Spartan Ascent uses 19oz fiberglass with the Carbon-Weave for a more manageable flex at the shorter board lengths.

Which is right for you?
While these two boards share very similar qualities, they each cater to a different boarder style. Perhaps the price is a more significant factor than performance. If you're ballin' on a budget, like most of us backcountry riders, then the Spartan might be right for you at a more affordable price point. Aside from affordability, a rider who likes a softer flex and dampened feel might opt for the Spartan over the Ascent. Just because it doesn't have those fancy-schmancy carbon layers, doesn't mean it can't rip!
The Spartan Ascent is geared toward the rider who values weight savings and stiffness above all else. While it comes at a premium, the Spartan Ascent flex and weight differences are noticeable when comparing ride characteristics. Other than that, both boards are snappy, have a lot of pop, and are easy to get along with. If you have more questions regarding Voile Splitboards feel free to call us or hit us up on social media!