Voile Spartan Splitboard
1665
$550.00
ATTENTION: mounting quiver killers on your Voile Spartan Splitboard will void the Voile factory warranty.
Description
---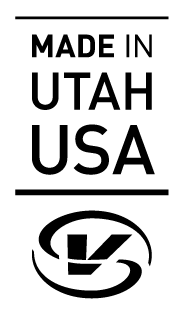 No frills, add-ons, or special features, the Spartan is a board born for a single purpose—getting your butt in the backcountry.

It's base is basic black. It's topsheet looks like it was designed by a monk. It has our new channel puck system, but that's as fancy as it gets. It's tough and scrappy, with an easy flex, snappy radius, and enough taper at the tail for quick flicks in the trees, but not so much you can't ride it switch. It has our legendary lightweight construction, but not a wiff of carbon. Because you don't need it.

This is the Spartan. True to its name and to our motto—simple, solid, backcountry.


Construction
---
Aspen
Full-Perimeter Steel Edge
Two lengths of 2mm steel with inset teeth wrap the full perimeter of the ski. Each section meets at the outermost points of the tip and tail, and is painstakingly hand-bent to ensure a precise layup.
Double Reinforced Binding Mounts
Heel and toe mounting areas are double-reinforced to prevent binding pull out.
Triaxial Fiberglass
Triaxial fiberglass increases dimensional stability along three axis.
Aspen Wood Core
The hardest wood core we employ, Aspen provides a smooth/damp ride on hardish conditions and more readily takes the abuse when things get out of hand.
Sintered Black Base
This ski passes on the base graphics for the sake of an ultra-high molecular density base; making for faster downhill performance and greater wear/impact resistance.

Many claim that a black base increases a ski's maximum speed. Something about "snow melting faster," which apparently has the effect of "increasing lubrication." Sounds pretty nice, right? Of course, we don't really know if it's true... Regardless, you can rest assured that your p-tex repairs will be seamless after your day spent breaking the sound barrier.
PBT Topsheet
Triaxial Fiberglass

Aspen Wood Core

Triaxial Fiberglass

Rubber Foil
Full-Perimeter Steel Edge

Sintered Base

Camber Profile
---
Freeride Camber

Dimensions
Length (cm): 149

| | |
| --- | --- |
| Effective Edge | 112.5 |
| Sidecut (meter) | 7.4 |
| Waist Width | 24.8 |
| Nose Width | 28.6 |
| Tail Width | 28.2 |
| Tail Height | 4.3 |
| Nose Length | 19.6 |
| Tail Length | 18.9 |
| Insert Setback(cm) | -2 |
| Board Weight (kg/lbs) | 7lbs 1oz / 3.21kg |
| Suggested Rider Weight Range (lbs-kg) | 90-160 41-73 |
Length (cm): 154

| | |
| --- | --- |
| Effective Edge | 114.8 |
| Sidecut (meter) | 7.5 |
| Waist Width | 25.2 |
| Nose Width | 29.2 |
| Tail Width | 28.9 |
| Tail Height | 4.5 |
| Nose Length | 20 |
| Tail Length | 19.3 |
| Insert Setback(cm) | -2 |
| Board Weight (kg/lbs) | 7lbs 3oz / 3.25kg |
| Suggested Rider Weight Range (lbs-kg) | 100-180 45-82 |
Length (cm): 158

| | |
| --- | --- |
| Effective Edge | 117.7 |
| Sidecut (meter) | 7.7 |
| Waist Width | 25.6 |
| Nose Width | 29.7 |
| Tail Width | 29.4 |
| Tail Height | 4.75 |
| Nose Length | 20.5 |
| Tail Length | 19.8 |
| Insert Setback(cm) | -2 |
| Board Weight (kg/lbs) | 7lbs 8oz / 3.39kg |
| Suggested Rider Weight Range (lbs-kg) | 120-200 54-91 |
Length (cm): 162

| | |
| --- | --- |
| Effective Edge | 120.7 |
| Sidecut (meter) | 7.9 |
| Waist Width | 26.0 |
| Nose Width | 30.2 |
| Tail Width | 29.9 |
| Tail Height | 5.0 |
| Nose Length | 21 |
| Tail Length | 20.3 |
| Insert Setback(cm) | -2 |
| Board Weight (kg/lbs) | 7lbs 14oz / 3.58kg |
| Suggested Rider Weight Range (lbs-kg) | 140-220 64-100 |
Length (cm): 166

| | |
| --- | --- |
| Effective Edge | 123.7 |
| Sidecut (meter) | 8.1 |
| Waist Width | 26.4 |
| Nose Width | 30.7 |
| Tail Width | 30.4 |
| Tail Height | 5.25 |
| Nose Length | 21.5 |
| Tail Length | 20.8 |
| Insert Setback(cm) | -2 |
| Board Weight (kg/lbs) | 8lbs 2oz / 3.67kg |
| Suggested Rider Weight Range (lbs-kg) | 160+ 73+ |
UPC
---
154cm: Part No: 1665-154-1819 UPC: 759948914046
158cm: Part No: 1665-158-1819 UPC: 759948914053
162cm: Part No: 1665-162-1819 UPC: 759948914060
166cm: Part No: 1665-166-1819 UPC: 759948914077