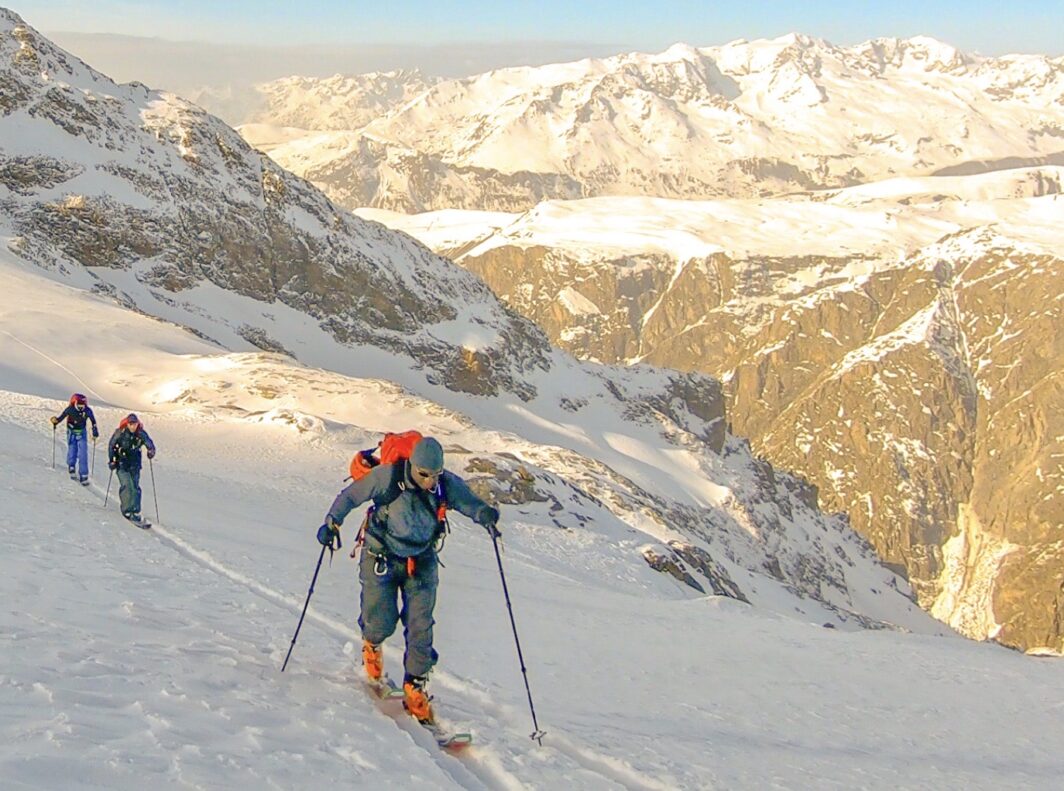 Ski trips shouldn't just focus on the adventures that take place on the mountain. There is much more to skiing than sliding, gliding, and making turns on snow. During my escapes to adventure ski around the world, I astutely learned that some of the best adventures are experienced during the exploration of surrounding villages and their communities of soulful mountain cured people. France was no exception. Here's the story of a late-night in La Grave.
Backcountry Ski. Party. Repeat.
It was 2:15 AM as we stumbled out of the K2 Pub in La Grave, France. My backcountry partner, Eric "MC Ric Riggler" Rhea, had just finished slaying the La Grave locals with a melodic freestyle rap set. Earlier in the night, we'd met a strong athletically built Englishmen at the tavern. He insisted that all 6 of us brothers (African Americans) have a final drink with him at his home in La Grave. After 2 days of skinning and charging on La Meije, we all felt like the human embodiments of a burnt cigarette. But, nonetheless, we tagged along.
Serendipitously, the Englishmen had a very similar name as Tele Mike Russell: Michael Russell Turner. Michael Russell Turner is a world-renowned mountaineer; a famous daredevil derelict of the highest merit. Michael led us through the M.C. Esher maze of staircases to get to his chateau. We were elated that we did not have to climb the icy cobblestone streets of La Grave which almost required crampons and an ice axe to self-arrest a foreboding drunken misstep that will result in a season-ending slide for life. 
As the humble Englishmen poured beers and whiskey for the lot of us, he graciously shared his storybook life. He was a museum tour guide walking us through the vast assortment of art, instruments, and other things of extraordinary interest. The well-accomplished mountaineer had a huge portrait of Jimi Hendrix on his wall along with skateboards, kite surfing photos, and artwork from obscure corners of the globe. Several musical instruments neatly littered about his adored flat. With wind-burned lips and swollen eyes, we eased into enlightened morning discussions. We spoke about music, skiing, mountaineering, relationships, heartbreaks, and families.
Big Things On The Horizon
By 4:00 AM we donned that type of ghost-faced fatigue that a narcissist wears like a Flava Flav clock necklace as a trophy. We could've easily stayed up till first light talking to Michael about his life globe-trotting and chasing the dragon's tail. But, outside, the fierce late-night La Grave sky started to rage snow of mythical Ullr proportions. Cold and voluminous, each snowflake fell from the French heavens for each slumbering skier awaiting La Meije. Hungover and sleep-deprived, we hugged the kind Englishmen and fared him "Bonne Nuit". Because in 4 hours, the only way that we could survive skiing and riding, was to let go of the steering wheel and surrender to the cold unfeeling snow on the mountain that is La Meije.
Why Not See For Yourself?
---
ABOUT THE AUTHOR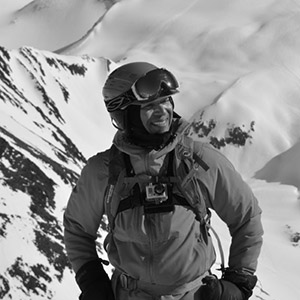 Mike Russell ("Tele Mike")
---
---
"Tele Mike" Russell has never seen a snowcapped mountain that he did not want to climb and ski. Fierce and soulful, Tele Mike is a big mountain Telemark Skier who is passionate about climbing technical routes and skiing exposed backcountry mountain descents on a global scale.

Tele Mike finds gratitude in guiding and showing anyone how to access the beauty of the mountain in a way that is safe, connected, empowering, and accessible, regardless of ability levels. His ultimate motivation is to amplify ALL voices in the backcountry ski community regardless of an individual's labels or demographics. And due to his African and Native American heritage, Tele Mike has meticulously curated countless mountain experiences for BIPOC communities which provides positive mountain experiences to underrepresented groups, in an effort to bring about sustained physical and mental wellbeing, and inner peace, while overcoming generational fears of open spaces.

Tele Mike also loves to use his artistry to create short cinematic heartfelt mountain adventure films to show people of color that there are other people adventuring in the mountains who look like them, enjoying safe open spaces.