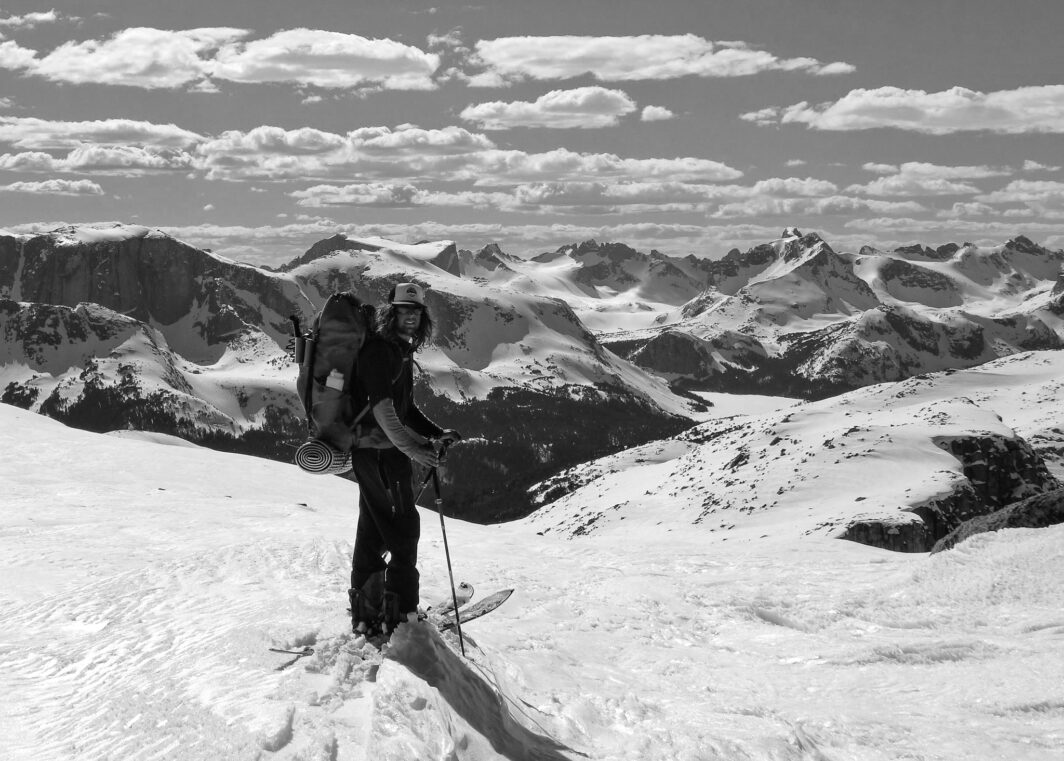 Exploring the Wind Rivers via Splitboard
Exploring the Wind Rivers via Splitboard photos by Zach and Cindi Grant.
It was like we were on a different planet- we didn't see another soul. Well, other than the local Chickadees, Roberts Nutcrackers, and some Grey Squirrels. It was refreshing to get away from it all. Away from all the comforts and distractions of modern-day life. The time consumers; work, phones, computers, social media, ect. are pretty meaningless in the wilderness.
With no easy way in and very long approaches, very few are motivated enough to explore the Wind Rivers in the winter. Especially deep into the range, one of the most remote areas in the lower 48 states. Regardless, we went, along the Continental Divide, where winter storms are never far away, even in the midst of summer.
Long approaches when exploring the heart of the Wind Rivers via splitboard
Click or hover on an image to expand.
I've always fantasized about what the landscape would look like with a coat of snow covering its rugged terrain. Those peaks I've been exploring since I was a kid. Over 15+ summers, all the different routes, basins, approaches, summits, water sources, local ecology have kept me coming back over and over.
Was it possible that we may be the first splitboarders to paint those white walls? Somewhere where no splitboarder has gone before? Maybe even skier? Although these rugged peaks attract rugged individuals and it is likely some boss from the 70's skied them and never bragged about it.
These were the thoughts strolling through my mind as my wife, Cindi, and I hiked and skinned the 30-mile approach from the foothills. Spending this quality time with my best friend, wife, and life partner is unlike anything else. We keep each other's endurance up with laughter and appreciation. This is what we love doing most, snowboarding in wild places.
Remote and rugged range
Click or hover on an image to expand.
We were touring on our Voile Revelator BC splitboards which have a patch of fish scales underfoot. Wow, what a great tool for traveling vast springtime snow without carrying the extra weight of wet-soaked skins. The glide offered with each stride makes for almost effortless travel in open terrain and feels like we're cheating. We still used our mo-hair/ nylon mix skins for steeper sections and unexpected spring snow storms.
Click or hover on an image to expand.
We lucked out with our timing- a corn cycle would ripen by late morning every day. It was mid-May. The bears were waking up around us leaving their winter slumber dwellings. We would occasionally see their paw prints out and about, sometimes even on our skin track from the previous day. But we never saw one. They were heading down to the lowlands where the grass was green.
We rode couloirs, ramps, and open bowls with no one in sight for miles. Not having our fill, we kept seeking out peaks and lines that lured us in. We used to catch fish in the bountiful summertime lakes and streams. I felt just like one of those cutthroat trout being lured into prominent ramps and couloirs.
Cindi Exploring the Wind Rivers via Splitboard
Click or hover on an image to expand.
On one of our objectives, Mount Hooker, the day started clear and cold without a cloud in sight. At least where we were, on the east side of the divide. To the west towering mountains blocked our view and the building thunderstorm. Upon our approach up the east ramp under blue sky's we climbed to the top as a wall of thick clouds shrouded the view to our west. Within minutes we were socked in, I was not able to see Cindi 10 feet beside me. Not sure if it would clear, we proceeded to transition to snowboard mode.
Racing the storm
Click or hover on an image to expand.
The exposure of Mt Hooker is a 2000' cliff, one of the tallest vertical walls in Wyoming. It loomed below us as we carefully navigated the terrain by snowboarding next to our boot pack like a trail of the fabled bread crumbs. Thankfully the snow had softened some under the morning sun, before getting completely blocked out by the thick fog. Relieved, we made it back to camp and huddled under the psychological safety of our nylon tent. The boom and crackling of lightning touching down where we stood just 20 minutes prior. We looked at each other knowing we made the right call to bail rather than wait it out hoping it would break so we could enjoy the joyous views.
We spent time inside our Seek Outside Cimmaron tent with a lightweight titanium wood burning stove (2lbs, 6oz). It's a game-changer: dry gloves and boot liners or anything else that gets damp while touring in spring snow. You can cook on it, melt snow, boil water, and save weight by leaving your cooking stove and fuel at home. It's also a morale booster if you're hanging out in the tent waiting out a storm. Stay warm!
The Grants winter camping setup
Click or hover on an image to expand.
The objectives that followed would award us. Together we climbed and rode Mount Lander, Glissade Peak, and Tower Peak with brilliant clear views of the range from the top. This only fueled our lust as other lines came into view and continue to lure us in memory.
On this fully self-supported mission, we carried everything on our backs. Towing sleds would have been a hinderance in the rugged terrain. Each item we packed was carefully selected with purpose. Gregory 55L pack; comfortable underload, lightweight, and functional (while riding and carrying a snowboard.) Flylow gear; lightweight and waterproof. Burton Tourist boots; warm, lightweight, comfortable, with Vibram sole for billy goating. Hestra gloves; warm, waterproof, tailored for mountaineering. And Voile Revelator BC Splitboards; great for exploring the Wind Rivers via splitboards in spring snowpacks.
I am grateful for these uncultivated, uninhabited, and inhospitable regions we call Wilderness.
More from exploring the Wind Rivers via Splitboard
Click or hover on an image to expand.
About the Author
---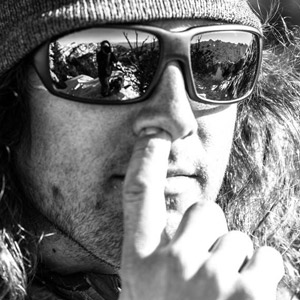 ---
---
Zach Grant has dedicated his life to splitboarding and his family. As proven by his longtime relationship, backcountry cabin in Utah's Wasatch mountains, daily touring, and months spent on splitboard expeditions. He grew up in the Northern Wasatch Range of Utah and met his wife Cindi while snowboarding at age 15. Passion driven, hard working, and determined- he has built his dreams from humble beginnings. In the winter he is a professional snowboarder by day and a snow-cat operator by night. In the summer he runs adult tonka toys for the US Forest service. When he is not charging big mountains he enjoys gardening, woodworking, fishing, biking, backpacking, and living in his snowbound dream cabin.