Voile Revelator Splitboard
1635
$650.00
ATTENTION: mounting quiver killers on your Voile Revelator Splitboard will void the Voile factory warranty.
Description
---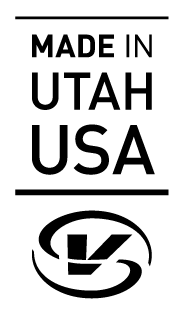 For the demanding rider, the Voilé Revelator is indeed backcountry's ultimate riding machine.

The combination of board's light weight, shape, profile, flex and camber helps make long uptracks a done deal and downhill rides a dream come true. And when it's time for the latter, nothing beats our patented system of "Voilé Hooks & Clips" for easy assembly of Revelator's halves into a single downhill plank.

Thanks to our signature "Voilé Channel Puck System," adjusting stance width and toe angles is a snap. Using the Voilé Alignment Guide, the screws are loosened and the pucks can then be relocated in virtually any position quickly and without fuss. Many riders will also appreciate how easy the Revelator's 2.5-degree canted pucks are on their knees.

The Revelator's Paulownia wood core reduces the overall weight of the board without compromising strength and performance. Carbon fiberglass layers and a longish camber area make for very efficient skinning on the way up and increased stability on the way down. And of course, the board's large, early-rise nose and tapered tail make deep powder riding seem virtually effortless.

The Revelator. It's all business in the backcountry, except for huge intervals of fun.


Construction
---
Paulownia / Double Carbon
Full-Perimeter Steel Edge
Two lengths of 2mm steel with inset teeth wrap the full perimeter of the ski. Each section meets at the outermost points of the tip and tail, and is painstakingly hand-bent to ensure a precise layup.
Anti-Ice Topsheet
Exceptionally durable polyamide, with an irregular texture that slows the accumulation of snow and allows easy removal of snow and ice build-up when the approach is long and/or conditions are freezing.
Double Reinforced Binding Mounts
Heel and toe mounting areas are double-reinforced to prevent binding pull out.
Voile Carbon-Weave x2
Two layers of our proprietary carbon fiberglass regulate the ski's flex without an impact on bonding strength.
Paulownia Wood Core
The lightest wood core offered in our line, with an impressive strength to weight ratio. Paulownia provides the ideal foundation for building a lightweight touring ski.
Sintered Black Base
This ski passes on the base graphics for the sake of an ultra-high molecular density base; making for faster downhill performance and greater wear/impact resistance.

Many claim that a black base increases a ski's maximum speed. Something about "snow melting faster," which apparently has the effect of "increasing lubrication". Sounds pretty nice, right? Of course we don't really know if it's true. Maybe it's just marketing hype propagated by nefarious manufacturers...

Regardless, you can rest assured that your p-tex repairs will be seamless after your day spent breaking the sound barrier.

Anti-Ice Topsheet

Voile Carbon-Weave

Paulownia Wood Core

Voile Carbon-Weave

Rubber Foil
Full-Perimeter Steel Edge

Sintered Base

Camber Profile
---
Early-Rise Camber

Dimensions
Length (cm): 154

| | |
| --- | --- |
| Effective Edge | 98.7 |
| Sidecut (meter) | 8.4 |
| Waist width | 24.8 |
| Nose Width | 29.2 |
| Tail Width | 28 |
| Nose Height | 6.1 |
| Tail Height | 4.3 |
| Nose Length | 31.2 |
| Tail Length | 28.2 |
| Stance | -3 |
| Stance Width (max in) | 23.5 |
| Board Weight (kg/lbs) | 5lbs 14oz / 2.68kg |
| Suggested Rider Weight Range (lbs-kg) | 100-180 45-82 |
Length (cm): 159

| | |
| --- | --- |
| Effective Edge | 103.7 |
| Sidecut (meter) | 8.8 |
| Waist width | 25.7 |
| Nose Width | 29.8 |
| Tail Width | 28.6 |
| Nose Height | 6.3 |
| Tail Height | 4.5 |
| Nose Length | 31.8 |
| Tail Length | 28.8 |
| Stance | -3 |
| Stance Width (max in) | 25.5 |
| Board Weight (kg/lbs) | 6lbs 6oz / 2.89kg |
| Suggested Rider Weight Range (lbs-kg) | 130-200 59-91 |
Length (cm): 162

| | |
| --- | --- |
| Effective Edge | 106.7 |
| Sidecut (meter) | 9 |
| Waist width | 26.1 |
| Nose Width | 30.2 |
| Tail Width | 29 |
| Nose Height | 6.4 |
| Tail Height | 4.5 |
| Nose Length | 31.8 |
| Tail Length | 28.8 |
| Stance | -3 |
| Stance Width (max in) | 25.75 |
| Board Weight (kg/lbs) | 6lbs 8oz / 2.95kg |
| Suggested Rider Weight Range (lbs-kg) | 130-210 59-95 |
Length (cm): 165

| | |
| --- | --- |
| Effective Edge | 109.7 |
| Sidecut (meter) | 9.2 |
| Waist width | 26.3 |
| Nose Width | 30.5 |
| Tail Width | 29.2 |
| Nose Height | 6.5 |
| Tail Height | 4.5 |
| Nose Length | 32.1 |
| Tail Length | 29 |
| Stance | -3 |
| Stance Width (max in) | 26 |
| Board Weight (kg/lbs) | 6lbs 11oz / 3.03kg |
| Suggested Rider Weight Range (lbs-kg) | 150+ 68+ |
Length (cm): 169

| | |
| --- | --- |
| Effective Edge | 112.7 |
| Sidecut (meter) | 9.4 |
| Waist width | 26.5 |
| Nose Width | 30.8 |
| Tail Width | 29.4 |
| Nose Height | 6.8 |
| Tail Height | 4.5 |
| Nose Length | 32.1 |
| Tail Length | 29 |
| Stance | -3 |
| Stance Width (max in) | 26 |
| Board Weight (kg/lbs) | 6lbs 14oz / 3.13kg |
| Suggested Rider Weight Range (lbs-kg) | 150+ 68+ |
UPC
---
154cm: Part No: 1635-154-1920 UPC: 759948914992
159cm: Part No: 1635-159-1920 UPC: 759948915005
162cm: Part No: 1635-162-1920 UPC: 759948915012
165cm: Part No: 1635-165-1920 UPC: 759948915029
169cm: Part No: 1635-169-1920 UPC: 759948915036