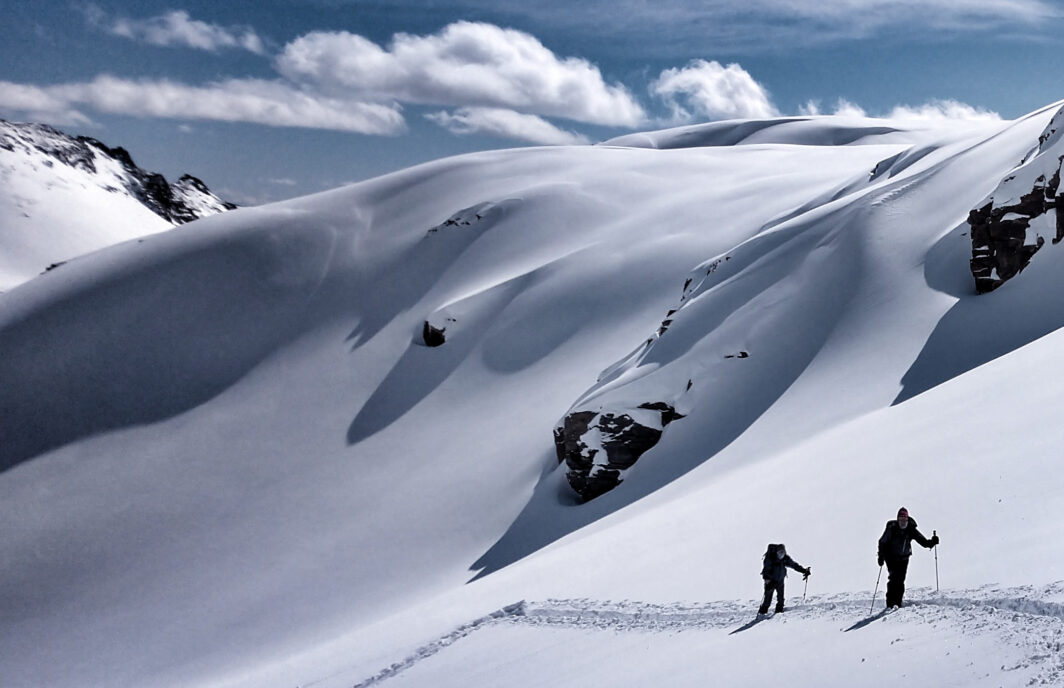 Creating Group Synergy in the Backcountry
There is no replacement for good group synergy when traveling in and around avalanche terrain. Good synergy within a group can help create an epic day of powder euphoria. The lack of it can also be the difference in returning home safely. Although finding good backcountry partners can be challenging, setting some basic ground rules and strategies before heading out for the day can make a world of difference.
Manage Group Size
Group size is the easiest thing to manage. Best of all, it can be done before you even leave the house. The fewer people in your group, the easier it is to communicate. This is crucial when it comes to making important decisions. I use the rule of thumb of no more than 4 people in a group. This is especially true for more experienced groups. You could put 7 of the most qualified avalanche professionals and guides together in a group and communication can break down as quickly as it would with seven inexperienced backcountry travelers. Don't be afraid to tell friends you have to reduce the group size. Managing group size is essential to safety and stoke in the backcountry.
A prerequisite of experience and/or education for new partners is also something to consider. Requiring new partners to have at least completed a basic avalanche course or Level 1 can be a way of mitigating whether someone is going to be a good backcountry partner or not. But more importantly, make sure that your partners have an avalanche beacon, probe, and shovel and are competent in using them.
Open Lines of Communication
Everyone in your group must have a voice in the decision-making process regardless of their experience level. Good communication is essential. Do not disregard or overlook anybody's opinion. As a professional ski guide and avalanche educator, I often tell my clients that although I am their guide for the day, if at any point they feel uncomfortable or feel they are in danger, to please speak up. I will listen to their concerns, explain the reasons we are doing what we are doing and why I feel it is safe. If they still feel uncomfortable, we will turn around and look for another option that feels better for the client. If you are traveling with an "expert", that person should always take the opinions of the party seriously. No opinion should be dismissed without consideration.
People move at different paces and have different stamina levels. Come up with a travel plan before you leave the trailhead. Have a discussion about places to stop for snack breaks. Places to stop to do snow stability tests. Identify terrain features and routes with avalanche concerns that should be discussed. Predetermined stopping points for group discussion are a great way to mitigate communication breakdown, especially in the event that someone is moving slower than the rest of the group.
Share the Load
Offer to break trail for your buddies. Sometimes your partner may need to "work some stuff out" and is happy to break trail all day… Remember, though, that being a good partner means sharing the workload.
Doing a gear check and splitting gear at the trailhead is another way to make your day more enjoyable. It also ensures that you have the necessary items for the day, and reduces redundancy within the group. If your group is planning on staying together for the day, sharing items can reduce the weight on your back and make for a more enjoyable and productive day. One emergency communication device (SAT phone, Inreach, etc). Take one extra puffy in case someone gets injured or wants to sit out a lap. One rescue tarp/sled. One healthy first aid kit. One good repair kit.
Let the Synergy Flow
You can take all the avalanche classes and read all the avalanche books available to you, but your backcountry experience can suffer if it lacks group synergy. Have open and engaging conversations with your partners before, during, and after your adventure. The synergy will grow as you get to know your partners better. Decisions will become easier, and your stoke meter will escalate with each new adventure. Bring a special treat to surprise your partners during the day, or make sure to have a special tasty beverage to surprise your crew with when you return to the trailhead. Your group's synergy will grow and more fond memories will be created with each adventure, mid-day snack, or apres beverage!
---
ABOUT THE AUTHOR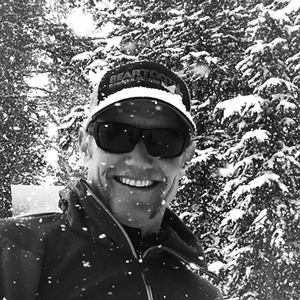 ---
---
Ben Zavora is an AMGA Certified Ski Guide and owner of Beartooth Powder Guides in Cooke City. Ben has been extensively exploring the backcountry of Montana, Idaho and California for the last 24 years and his enthusiasm for Powder skiing and Ski Mountaineering just seems to grow stronger each year. The goal of Ben and his guides at Beartooth Powder Guides in Cooke City, Montana is to "Create a socially significant business that encourages people to get outdoors and appreciate the beauty of the mountains, while sharing our enthusiasm and love for the wild places of Montana."