22/23 BIPOC Backcountry Scholarship Recipients
We're grateful for the opportunity to lift up the voices of this year's Voile BIPOC Backcountry Scholarship recipients. But first, we want to thank everybody who shared their essays with us. Thank you for trusting us in this space as we work toward promoting diversity the industry. We know this scholarship is not a solution, but we have seen over the past few years what a positive impact it can have. So with that in mind, we plan to offer this scholarship annually to continue these efforts.

We received so many incredible entries and are excited to announce the Voile BIPOC Backcountry Scholarship recipients, Charisse Surio (Grand Prize) and Devora Barrera Gonzalez (Runner-Up). We are thrilled to help you pursue your backcountry goals in the mountains and in your communities.
Continue to read the BIPOC Backcountry Scholarship Recipients essays…
Grand Prize: Charisse Surio (She/her/hers)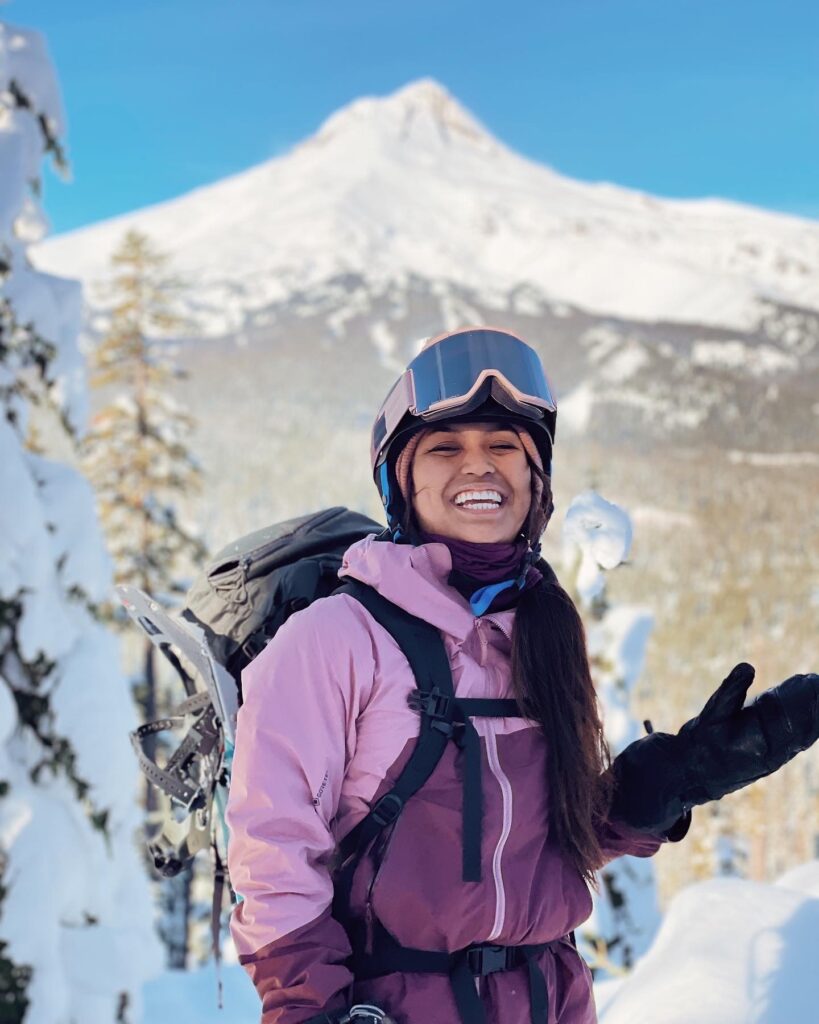 I'm a Filipina-American blessed with sweet caramel brown skin, and enough melanin to give me a spectrum of different wonderful browns throughout the year. Most of my life I was not able to positively speak of my skin tone in this way because I was raised to believe my brown skin didn't belong in the white spaces I found myself in, which continued into adulthood in the outdoor spaces I recreate in through snowboarding, climbing, and backpacking.
My goal is to increase accessibility to backcountry snow sports for BIPOC (Black, Indigenous, People of Color) folks. Backcountry skiing/splitboarding are inherently privileged activities due to the excessive cost of gear and professionally guided instruction/courses needed to navigate avalanche terrain safely. Receiving the Voile 2022 BIPOC Backcountry Scholarship will help tackle the cost barrier to acquire the appropriate splitboarding gear, as well as receive professional instruction for avalanche safety skills to increase my intensity in backcountry expeditions while navigating routes as safely as possible to protect myself and those around me. This scholarship will be the first step in gaining backcountry splitboarding experience, with the ultimate goal of teaching BIPOC from different socioeconomic backgrounds how to navigate the backcountry for free or at reduced costs by holding workshops/lessons with affinity groups within the Pacific Northwest (PNW) region such as Trail Mixed Co, an outdoor BIPOC women group whose aim is to increase access to outdoor recreational activities through volunteer based meetups and instruction.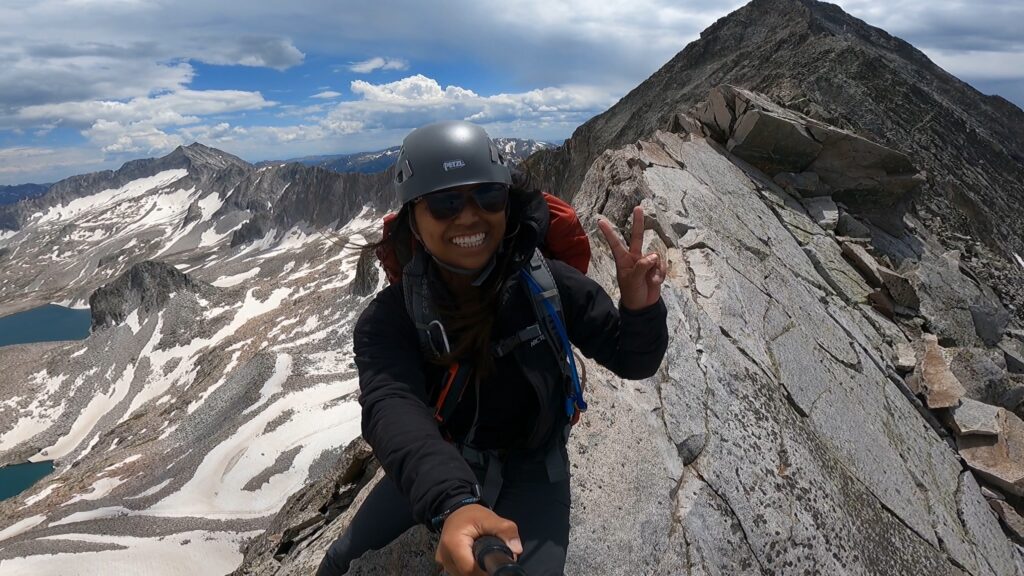 There is an incredible sense of empowerment I feel from seeing other BIPOC folks tackling technical ascents and riding down via skiing/splitboarding in the mountains. I want to bolster this empowerment by leading by example and guiding others. I feel a sense of "otherness" in the mountains as an Asian American woman. Post COVID-19 I felt apprehensive to show my skin and race due to pandemic Asian hate crimes and hid my identity under my snowboard gear out of fear. Due to snowsports being predominantly white, this further fueled fear within my BIPOC snowsports group as there was a need to protect each other as a minority group. Increasing racial and gender equity within backcountry snowboarding can help alleviate the feeling of otherness and instead create communities of empowerment and support.
I am passionate and committed to volunteering my time to BIPOC affinity groups to increase gender and racial equity in outdoor spaces. This February, I will complete my Professional Ski Instructors of America and the American Association of Snowboard Instructors (PSIA-AASI) Level I Certification with the organization Women of Winter, in an effort to increase accessibility to snowsports for women of color by providing free or reduced cost snowboard instruction for BIPOC folks with other PNW affinity groups aimed at mentorship, such as Open Slopes PDX and Trail Mixed Co. In addition to gaining experience in the backcountry through splitboarding to push my limits while offering my experience/guidance to other women interested in backcountry expeditions, I hope to pair my teaching certification with backcountry splitboarding adventures in the future. The barriers to tackle backcountry splitboarding experiences have largely been cost prohibitive, and my intent with this scholarship is to ascertain the foundational skills needed for avalanche safety, and ease the cost barrier in obtaining a backcountry set up to give back to my community as a group leader/teacher.
---
Runner-Up: Devora Barrera Gonzalez (She/her/hers)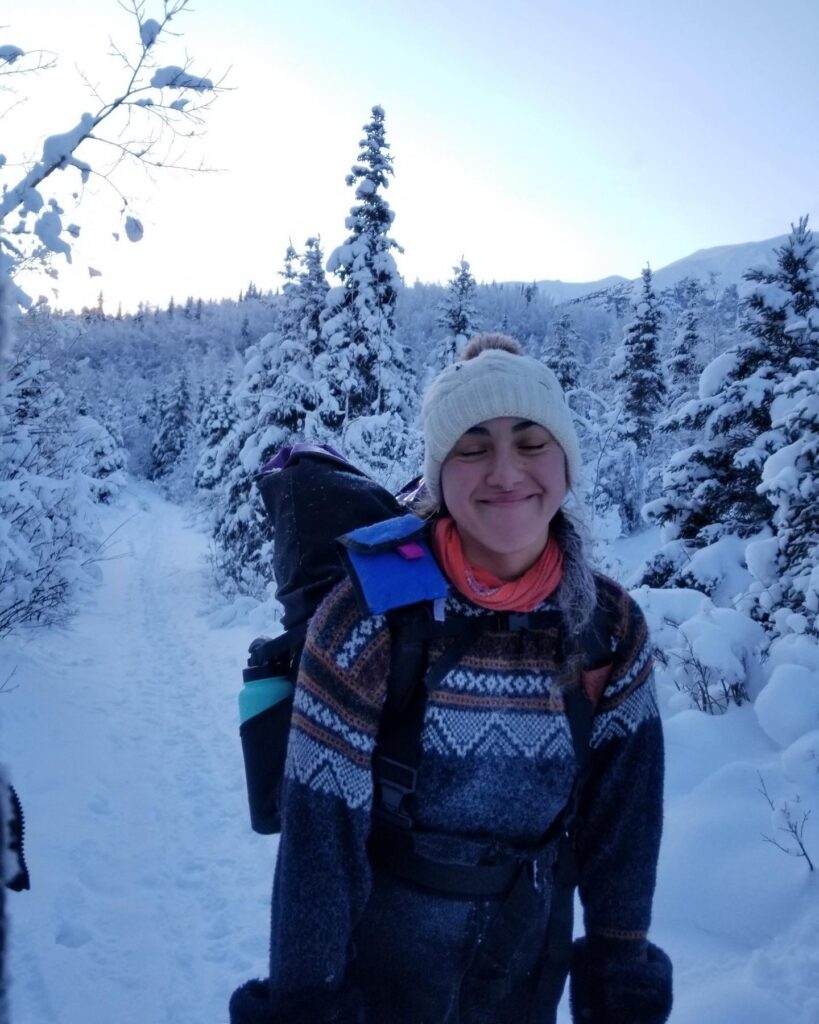 I moved to Anchorage 3 years and a month ago. Two years before that, I moved to the US seeking an asylum visa due to gender violence in Guadalajara, Mexico, my hometown. The hardest thing about moving to a winter city at the beginning was the cold. Still, once I learned to layer and built some mental strength to be cold without having an emotional breakdown, the most challenging thing was keeping myself active during the six months that froze Anchorage.
I started training for a triathlon at the beginning of 2020, but a little after that, the pandemic forced gyms to close, and I could not swim. So I relied for that whole winter on outdoor running. While it kept me active and strong, I realized how few people like to run and how hard it was to build community through that sport. Most of the people I know spend most of their weekend's skiing and snowboarding. These activities turned into a safe way to hang out in person during the pandemic and time to socialize and build community. During the fall and early winter of 2021, I won a scholarship for the Ski Babes program from Sarah Histand. I successfully did a whole season of pre-conditioning to prepare the body to ski and prevent injuries. Unfortunately, the lack of funds to afford the gear; kept me from it, and I could only afford a used pair of skis, poles, and boots for classic skiing. Besides this, a mountain bike is the only gear I own. When I go outdoors I rely on others lending me their equipment that allows me to explore, but also almost never fits me.
I can confidently say that the winter of 2021 was the first winter I enjoyed. After that, I started excursions and going to the public-use cabins in Alaska. Still, even then, I found myself limited in the number of places I could visit due to the length and terrain I had to travel in deep snow to get to those cabins. I have been able to classic ski for up to 6 miles, but due to the gear I have and little experience; I have only been able to reach cabins within 5 miles of travel that do not require big climbs and descends.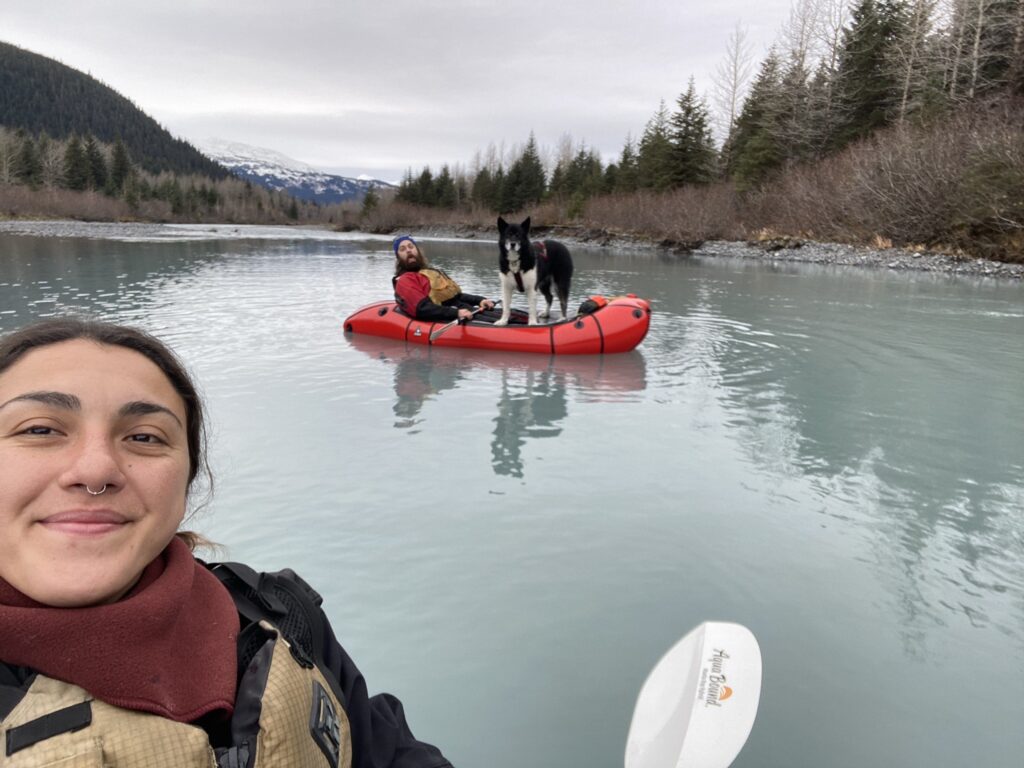 As an indigenous woman, I respect and honor the land I live in. A relationship with the land is essential to my life, exploring and enjoying going outdoors. I reject the idea of seeing this land as a "playground" that only serves us for fun, which is why I want to help reduce the barriers that keep me from accessing the backcountry and create awareness in my closest circles about the importance of land acknowledgments and respect when being outside. I would also like to represent those underrepresented groups that don't have access to the outdoors, such as women of color, immigrants, and indigenous people. The couple of times I have gone to a ski resort in Fairbanks and Anchorage, white people majorly attend them. Even worse, in Fairbanks, at "Ski Land," the only black person I saw, was the service personnel.
Skiing in the backcountry would mean achieving a dream. I never thought living in a winter city would be possible after growing up in one of the hottest and most crowded cities in Mexico. Backcountry skiing is something I saw so far away and off my reach that I could only imagine watching it on TV or the internet. Earning this scholarship would help me improve my mental health, get outside during winter, and stay healthy and connected.
---
The Voile BIPOC Backcountry Scholarship Recipients were selected by the sum scores from the volunteer judge panel. The Voile BIPOC Backcountry Scholarship Recipients consent to sharing their stories on the V Team blog and @voilemfg Instagram and Facebook. This scholarship is not endorsed or affiliated with Instagram.