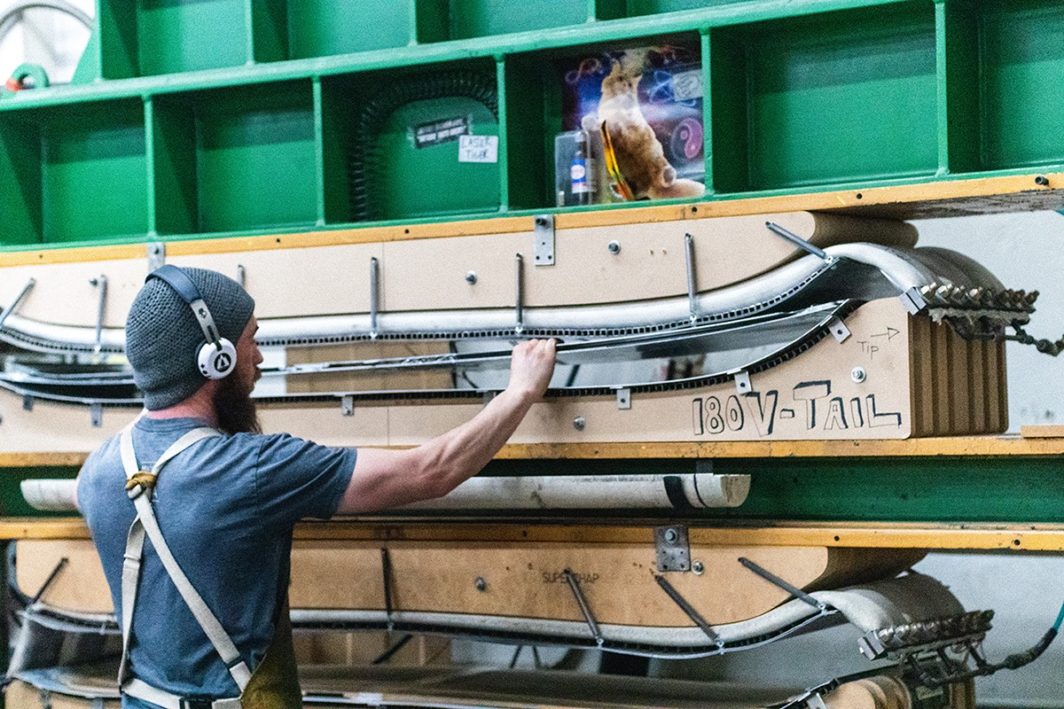 Backcountry Equipment Made in Utah, USA
Local Since 1980
Voile skis are made in Utah and have been since day one. We started making backcountry equipment in 1980 right here in Salt Lake City with the Wasatch Mountains as our backdrop and R&D field. In a highly globalized production world, many companies outsource manufacturing overseas for cheap labor. The 98 percent of Voile products are made in the Salt Lake valley. This includes splitboards, skis, tele bindings, and the world-renown Voile Straps.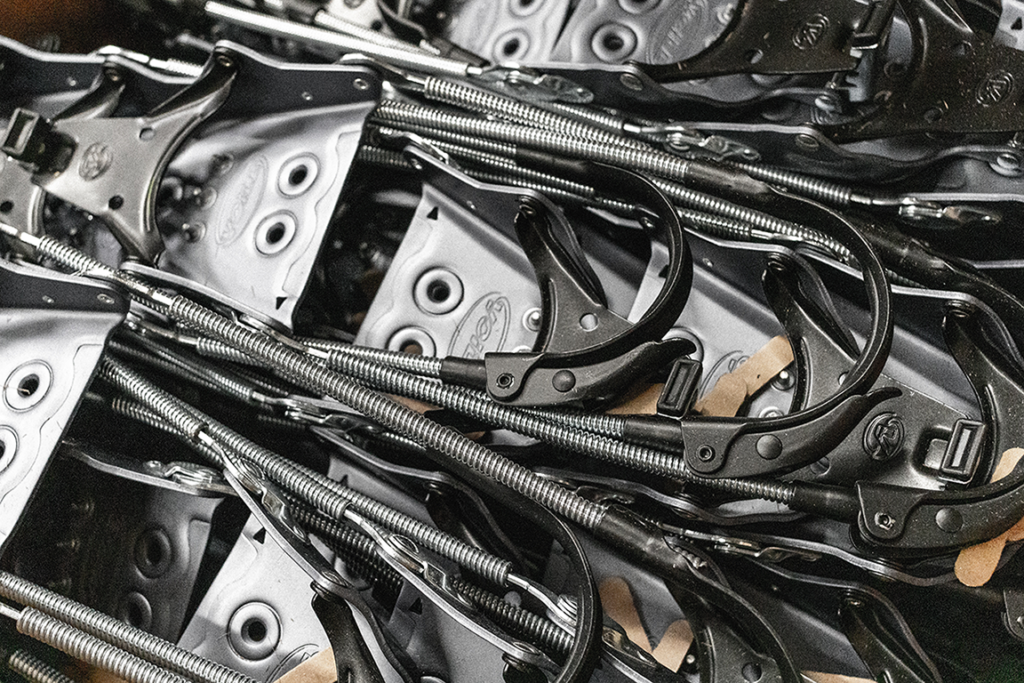 By keeping production local we maintain complete control over our products' manufacturing processes. This ensures the quality of their craftsmanship and performance. It also gives us the flexibility to make changes on the fly, prototyping new designs to be tested right in our backyard. We are gearheads and tool geeks who are passionate about innovating and iterating to create an "even better" product. Backcountry equipment made in Utah by skiers, for skiers (or splitboarders if that's your jam).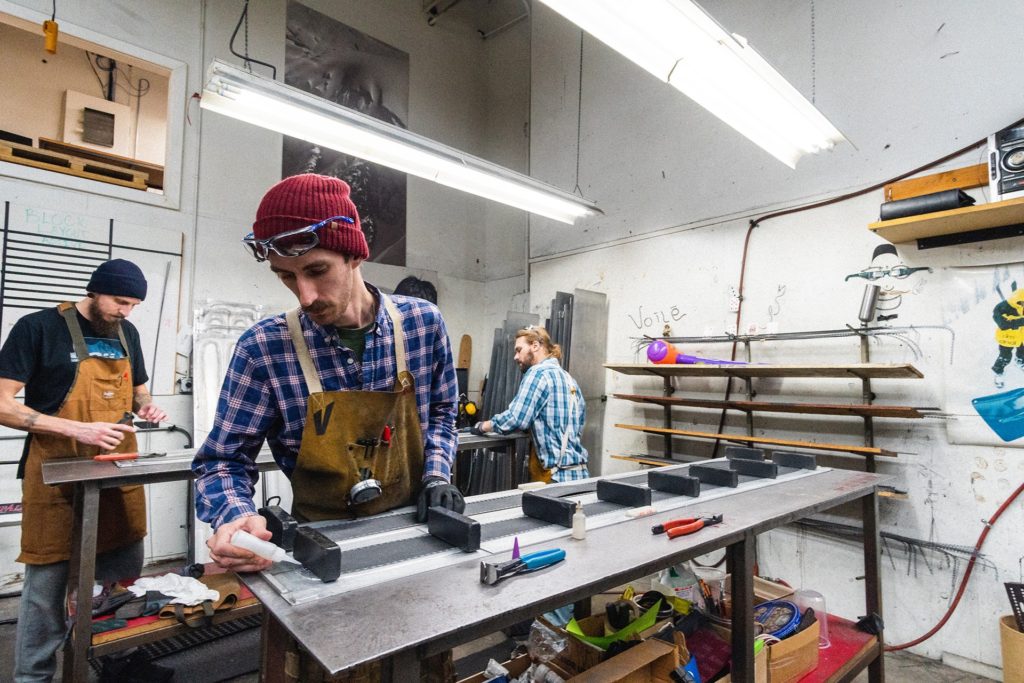 The Production
Our facilities are buzzing with activity. Our team stays busy curating award-winning ski designs. Meanwhile massive dies stamp broad sheets of metal into shovel blades and telemark toe pieces. Steel edges are sawn and meticulously bent to shape, while a wood core and our proprietary carbon fiber are laid up in cassettes and loaded onto the press. The production team is relatively small, 31 dedicated employees who you very well might run into on the skin track.
Because our backcountry equipment is handmade by skilled technicians, we can't crank out a million skis and splitboards every day. While this means that you might have to wait for products to be restocked, we promise you it will be worth the wait
Environmental Footprint
Domestic production helps cut our global environmental footprint. Outsourcing production overseas requires huge amounts of unnecessary energy; products often shipping between various stages of manufacturing, eventually to the states, and then again to whatever country it will finally find its home in. It's a fossil fuel nightmare that we're keen to avoid.
We use domestically sourced raw materials whenever possible, and keep the entirety of our domestic production within a few miles. Our production center also serves as our headquarters, retail storefront, service center, and demo shop: using our resources wisely rather than contributing to the urban sprawl.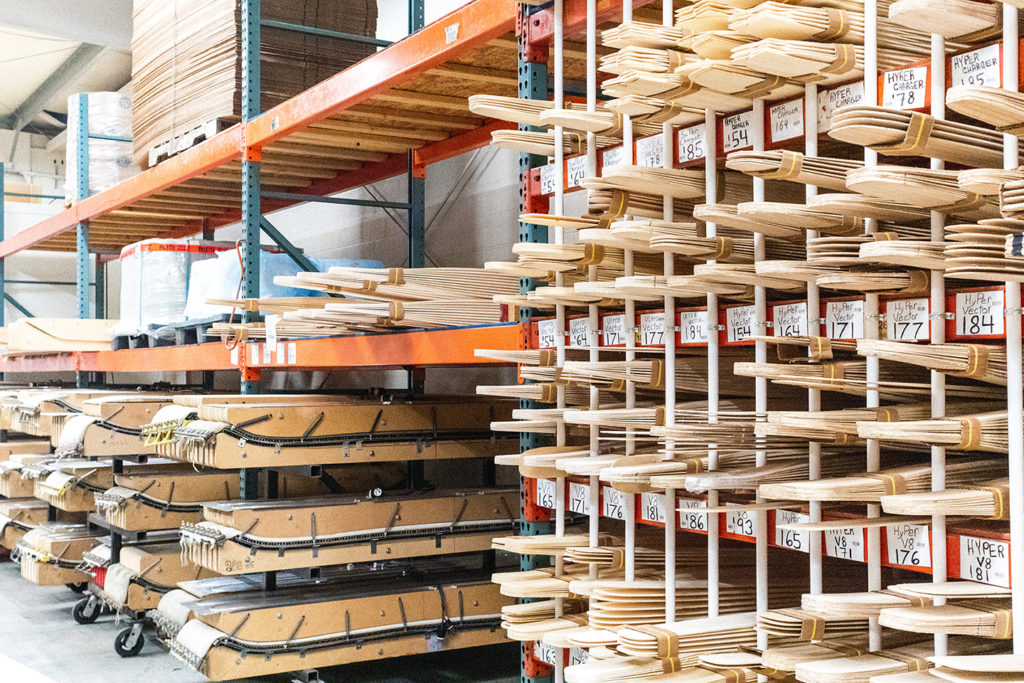 Not to mention, if you are local to the valley, you can pick up your gear right at our retail store and cut the need for packaging and shipping! Backcountry equipment made in Utah, sold in Utah, and skied in Utah (and all over the globe!)
We know Salt Lake air quality takes a huge dive due to wintertime inversions. As a manufacturing facility, Voile follows all local and state regulations to limit our impact on air quality.
Community Karma
We love Utah, the Wasatch Mountains, and our community of backcountry enthusiasts. Voile has supported local organizations like Utah Avalanche Center, Wasatch Backcountry Alliance, and other local nonprofits and events for many years. We'll always continue to support the community as best we can. What goes around, comes around.
To boot, Voile is a privately owned company whose three owners prioritize creating quality products over filling their pockets. The owners are local ski industry legends who work day in and day out, and who might just be your next-door neighbor. As such, they are vested in our backcountry community and local outdoor industry.
Shop Local
In addition to our headquarters and production warehouse, we also have a small retail store, service desk, and demo center housed in the same building.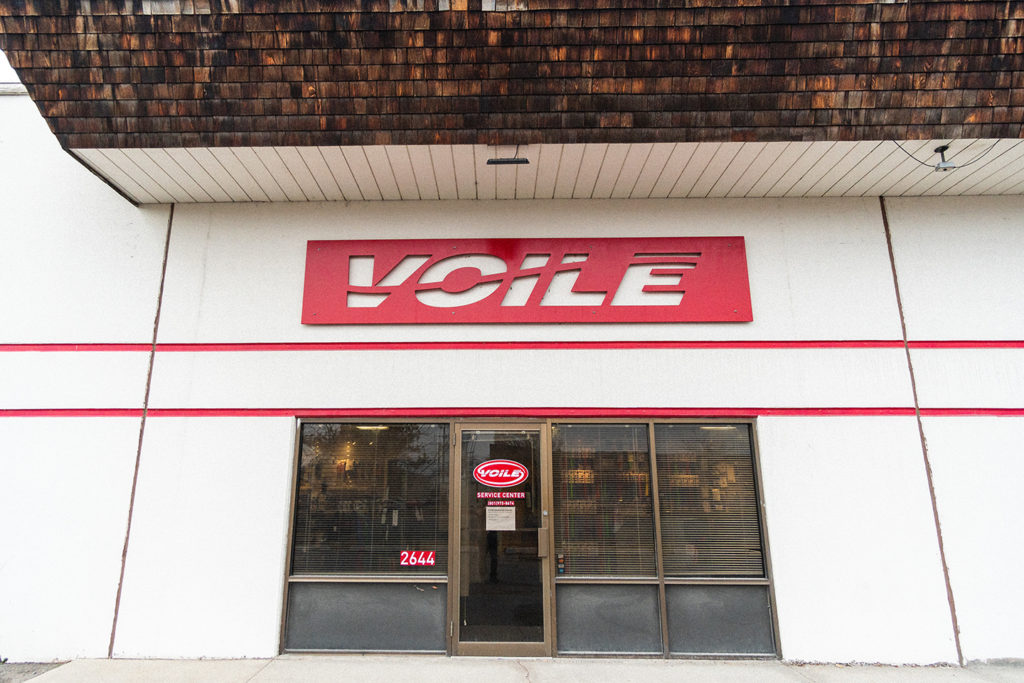 Local Gear Shops
Because Voile is specialty backcountry equipment made in Utah, you won't find Voile in every corporate ski rental shop. Likewise, Voile typically isn't someone's first tango with the ski world at large. That said, respected ski and mountaineering shops worldwide know and carry Voile. Use our store locator to find a dealer near you.
Service
We are a team of backcountry skiers and splitboarders who know the products and local terrain. This means you can expect informed customer service (rather than an automated phone tree that links you up with someone in a distant country that hasn't seen snow in its recorded history.) We can help you find the right gear for your unique backcountry style. Check out the services we offer here.
Demos
If you chat it up with us but are still unsure as to what ski you should add to your quiver, hop on a pair of demos. Our demo shop is located just a short 30-minute drive from epic backcountry skiing. Check out our demos here.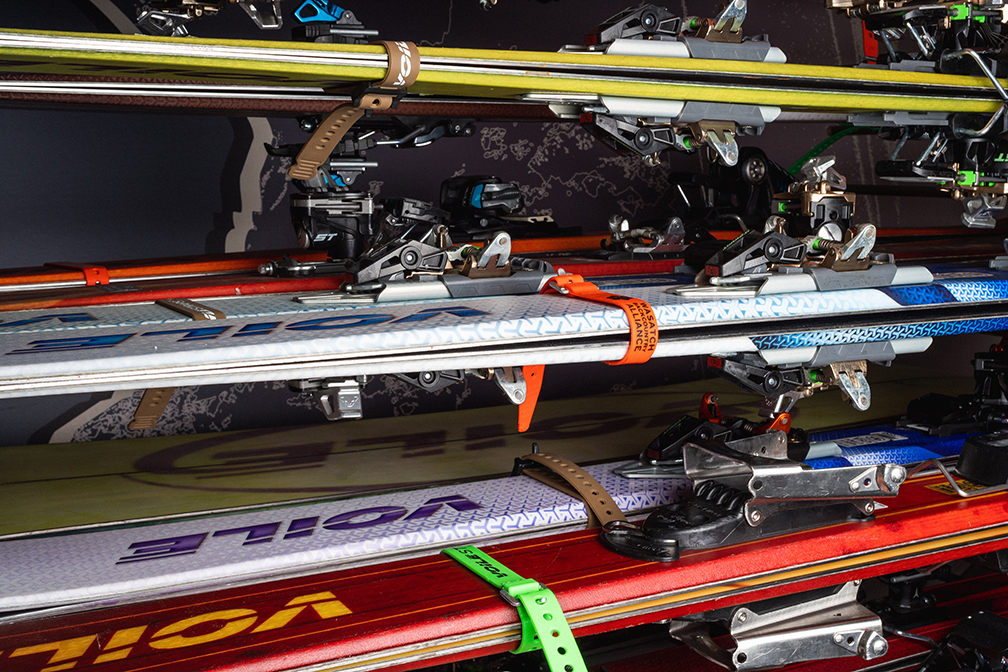 Simple. Solid. Backcountry.
We are proud of our local roots. We're proud to create gear that lives up to our tagline: Simple. Solid. Backcountry. And not least of all, we are proud to create a product that will deliver without breaking the bank.
Witness this year's line of award-winning backcountry skis and splitboards, and know they are all hand-crafted with care, under one roof, in the shadow of the Wasatch Mountains.
#MadeInUtah