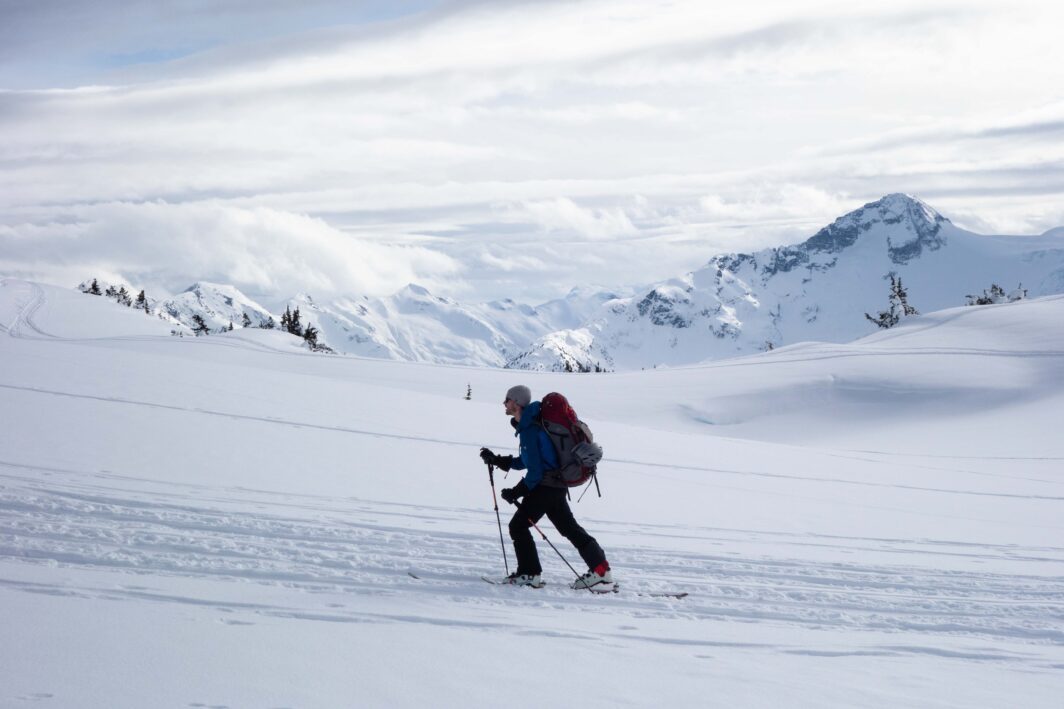 Avalanche Advice for Backcountry Beginners
The COVID-19 pandemic is impacting a lot of things, including ski season.
Back in May 2020, Powder Magazine wrote an article predicting an impending wave of new backcountry users as a result of increased restrictions at ski resorts. While recreation is more important than ever for mental and emotional well-being, there exists the concern that those new to venturing beyond the in-bound lines pose safety concerns. For example, according to Powder's article, "the Utah Avalanche Center (UAC) reported 30 observations of human-triggered slides throughout the state from Friday, March 27 through Sunday, March 29."
The trend of safety issues continued into summer, too. Search and Rescue patrols in various regions of the country reported record-high seasons, like in Washington state, where this article by KNKX notes "King County Search and Rescue conducted 43 missions (in July)… That's more than double the 20-a-month average…"
While the most common, and highly encouraged, beginner step for backcountry enthusiasts is to take an AIARE Level 1 course or attend Avalanche Awareness Workshops, the pandemic is limiting accessibility of these resources (though some workshops are going virtual this year!)
In hopes of providing beginner tips and knowledge for those new to the backcountry, we sat down with Paul Taylor who, in addition to his 18-years of professional backcountry guiding, has been an Instructor for the Northwest Avalanche Center (NWAC) for the last 6-years. The following is his avalanche advice for backcountry beginners.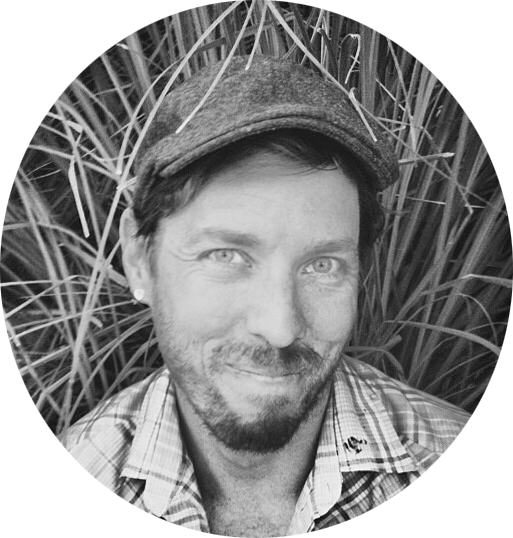 *Paul Taylor is a professional guide available for hire. To learn more about his adventures, or to hire him for an outing, contact him at Rainlocus@gmail.com or follow along on his Instagram.
1. What are the skills you consider to be the bare minimum in order for someone to travel in the backcountry in the winter?
Taylor: No matter what type of backcountry travel or movement you prefer, everyone heading out there should be aware of the recent and current snow, weather, and avalanche forecast. Being able to read the avalanche forecast and then plan your objective for the day based on the findings is a critical skill that will go a long way to help you avoid problems. When I'm guiding or with students, everyone asks about the obvious gear; a beacon, a probe, and a shovel, and though they are absolutely considered bare minimum, must-have items in your kit, so too is an open mind to accept that sometimes it just isn't our day to be out there.
Being able to adapt to the real time snowpack conditions and being flexible enough to adapt or change your intended plan is also an essential skill. Lastly, partners who are not only psyched, but have an accurate self-assessment of their skill level and experience, have well-versed rescue skills, who are open and willing to speak up when uncomfortable, and who strive to create a culture of a shared experience where everyone in the group has a voice…those partners are the gold standard!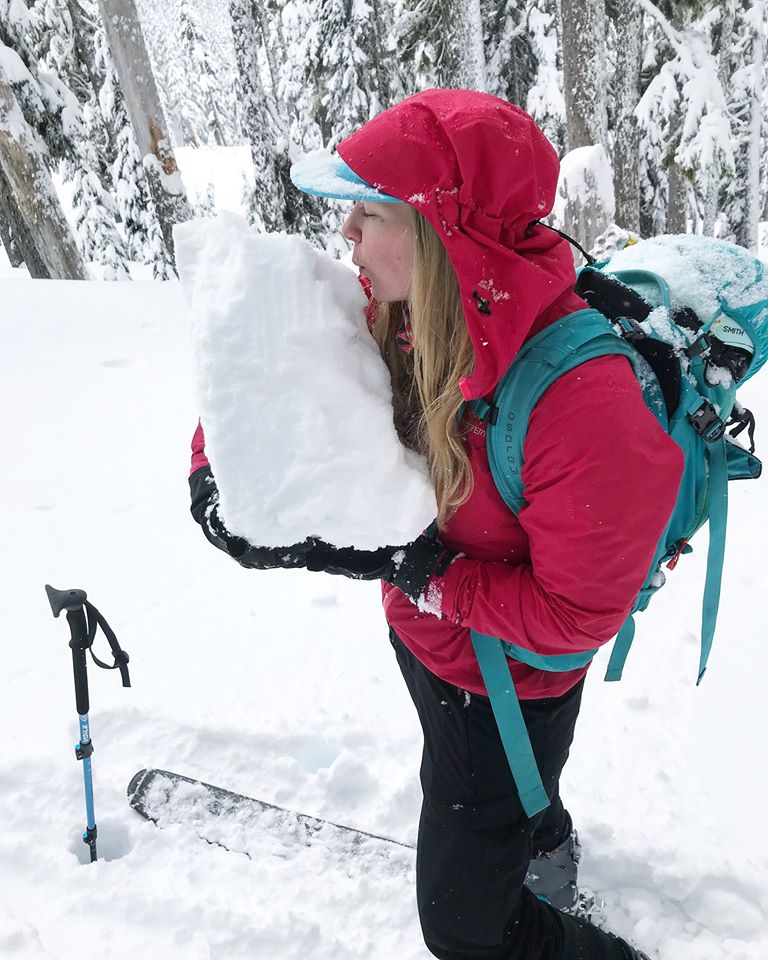 2. Can you provide a basic walkthrough of how a beginner could read an Avalanche Forecast? What are these trying to communicate and why are they important to review before a trip?
Taylor: Sure. At their root, an avalanche forecast is there to give you current information about what is happening within the snowpack. Typically, there will be an overview of the danger rating at various elevation bands, along with data and observations from the existing snowpack.
The danger ratings are there to inform your decision making as to areas where you may be safer travelling or areas you need to avoid. An overall summary of the area is usually written up with clear and concise language to help you understand the specific risks involved in the area.
Keep an eye out for the "avalanche problems" list, which is there to give you specific data about aspect, elevation, likelihood, and size of the potential avalanche. Ultimately, they provide us with information to use to make informed decisions about where we can safely travel on a given day.

3. Once someone is in the backcountry, what are some basic tips they can keep an eye out for in regards to making safe decisions?
Taylor: Looking for real time clues and observations about the snowpack once you're in the field is a big part of my day when I'm out. Specifically, I'm looking for 'red-flags' like recent avalanche debris, shooting cracks in the snowpack, listening for whumping sounds, and heavy recent snowfall and/or rapidly rising temperatures, all of which are indications that the snowpack is unstable.
Being aware of parties moving above you and limiting the time you spend underneath big terrain features such as cornices or in potential terrain traps is a big part of the framework that I use personally and professionally.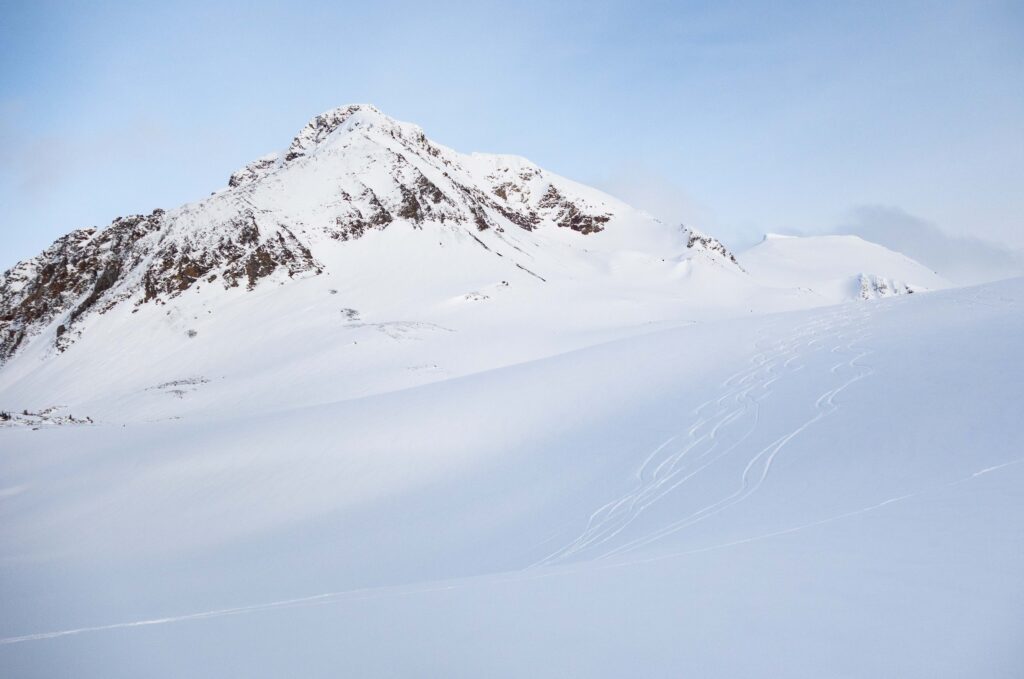 4. What are some skills folks can practice at home in preparation for the winter?
Taylor: It's always a good idea to freshen up on your rescue skills before the season begins. Get some buddies together and have fun hiding beacons and practicing using your beacon. Better yet, practice using your buddies beacons to learn how beacons from other companies operate. Don't be afraid to study up and refer back to online resources and have some conversations with your partners about what you want to get out of the season and how to support each other.
Lastly, refresh your knowledge with a program like Know Before You Go (www.kbyg.org) or a local awareness course from your forecast center.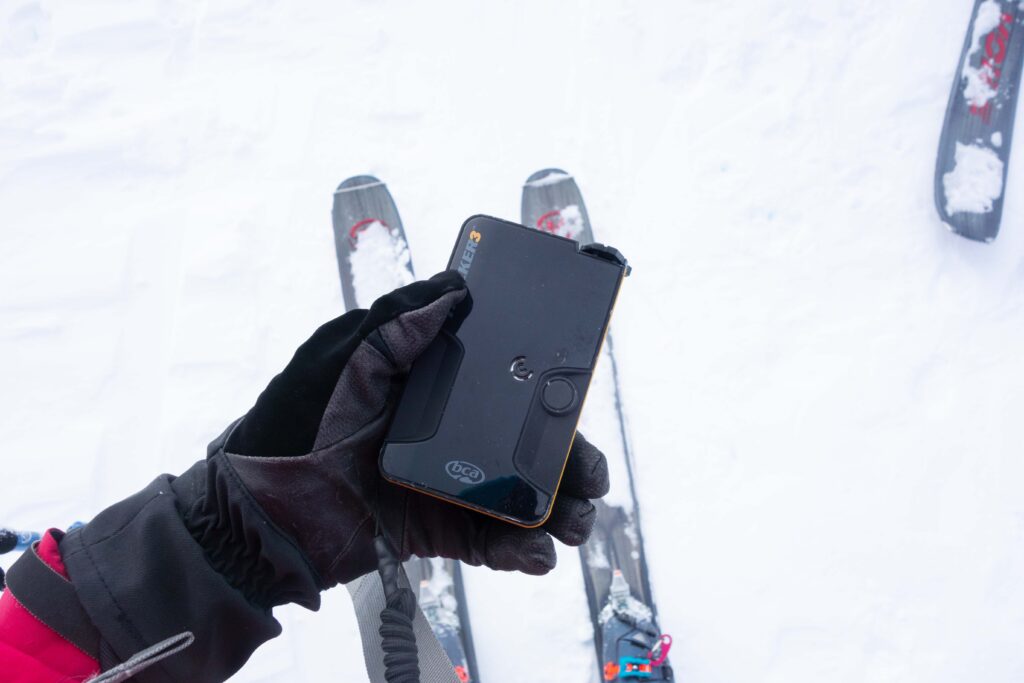 5. As a guide/instructor, what are the most common mistakes you see beginners making?
Taylor: The most common mistake I see both professionally and personally when I'm out is a lack of awareness. Sometimes people are completely unaware of the current forecast danger rating for that day, Sometimes people are unaware of the fact that they are in 'avalanche terrain' or are taking a big lunch break or doing an up-to-down transition while sitting in a huge terrain trap. I've seen people in the backcountry shredding through avalanche terrain by themselves with no partner and no rescue gear.
Lots of people fail to manage their route to minimize or avoid time spent on slopes between 30-45 degrees when the danger rating is moderate, considerable or above. Unfortunately, I've also seen many people fall into the trap of having had some level of education and allowing that to blind them to current unsafe conditions. Lastly, I even had someone tell me one time that "Avalanches only happen in those big Hollywood movies, not in real life…"
I didn't even know what to say to that one except, "Good luck out there…"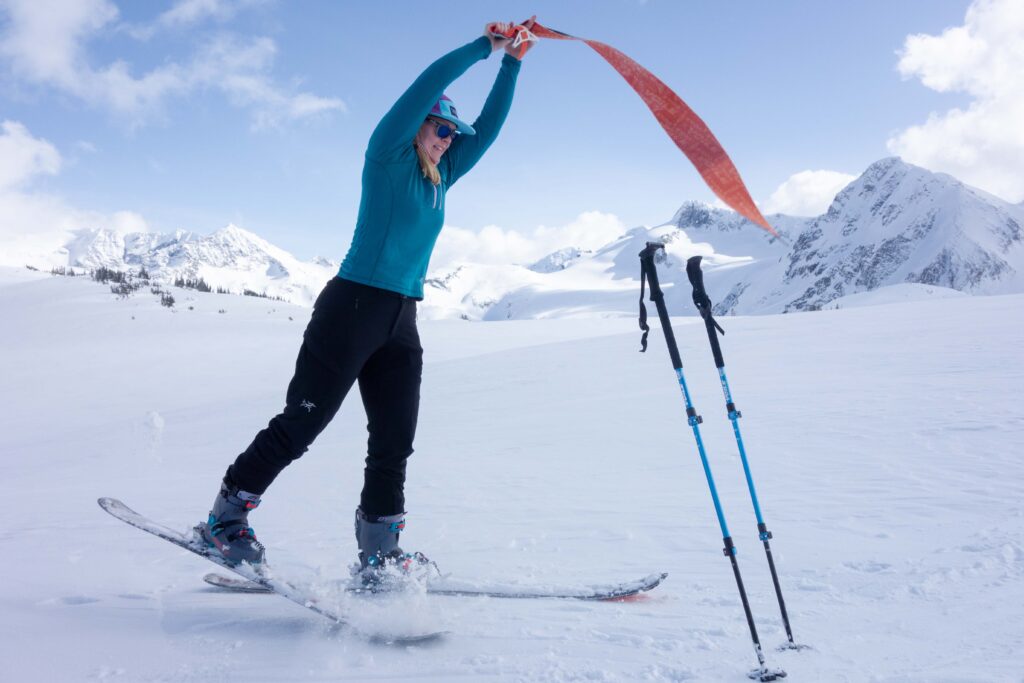 6. Outside of avalanche education, what are resources skiers/snowboarders should use or be familiar with before going into the backcountry?
Taylor: What a great question, Brooke! There are so many different kinds of resources for us to learn from and that we can use to our advantage. The biggest resource to have is the current avalanche forecast for your area of travel. We're very lucky in the PNW to have a top tier resource like NWAC cranking out daily forecasts for free every day of the season.
Utah and Colorado also have incredible programs, as well as many other organizations across the country dedicated to providing the latest avalanche and snowpack conditions. Avalanche.org is a tremendous resource.
Beyond that, there are some great education resources in the blogs from companies like Voile and Backcountry Access (BCA). Some of my favorite technology resources are apps like GAIA or Avenza for navigation and route finding and the Clinometer app for measuring slope angles in the field.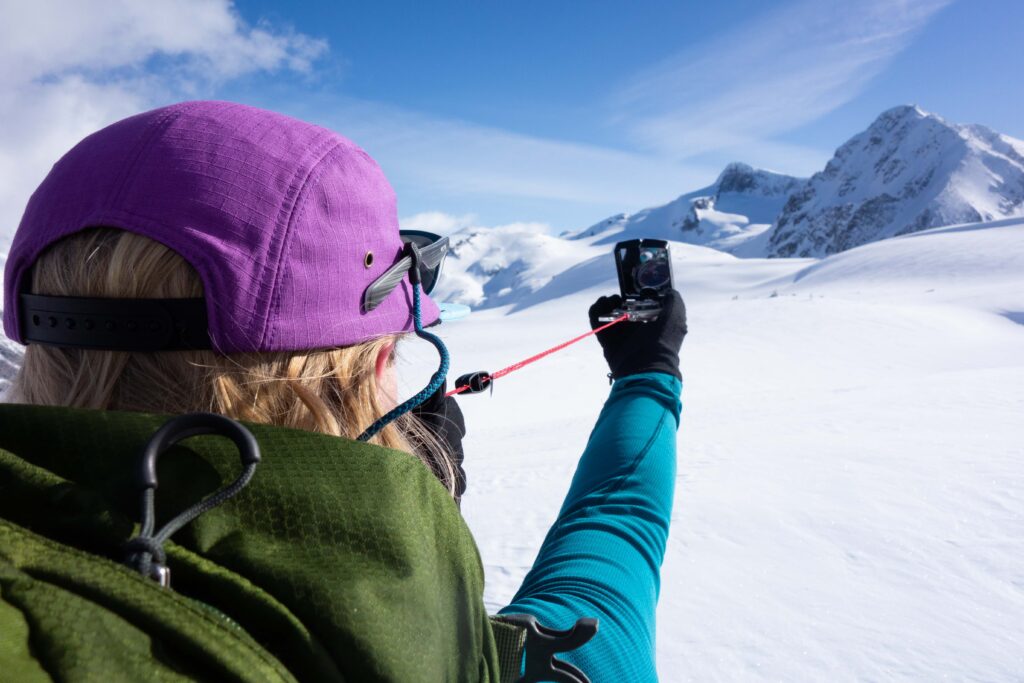 While Taylor possesses a vast knowledge of backcountry travel and avalanche preparedness, please note – this "Avalanche Advice for Backcountry Beginners" blog does not replace taking an official avalanche course. Our goal is to provide some fundamental knowledge for risk management and decision-making in avalanche terrain, but there is much to learn that this blog cannot cover.
Yet with these beginner tips and resources, we hope you and your backcountry partners can head into winter with a better understanding of the potential risks, and how to make decisions to avoid them. Remember, the best days in the mountains are the ones everyone comes home from.
---
About the Author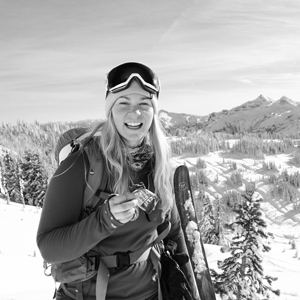 Brooke Jackson
---
---
Brooke Jackson (she/her) is the founder of Wandering Trails Media, a media creation agency where she utilizes her storytelling skills to uplift the voices of others. Oftentimes, Brooke is behind the camera as a Photographer and Producer, yet is also known to scribble the occasion written feature. Outside of her professional endeavors, she is a volunteer with Olympic Mountain Rescue, as well as the Kitsap County Search Dogs with her Field Retriever, Eva.