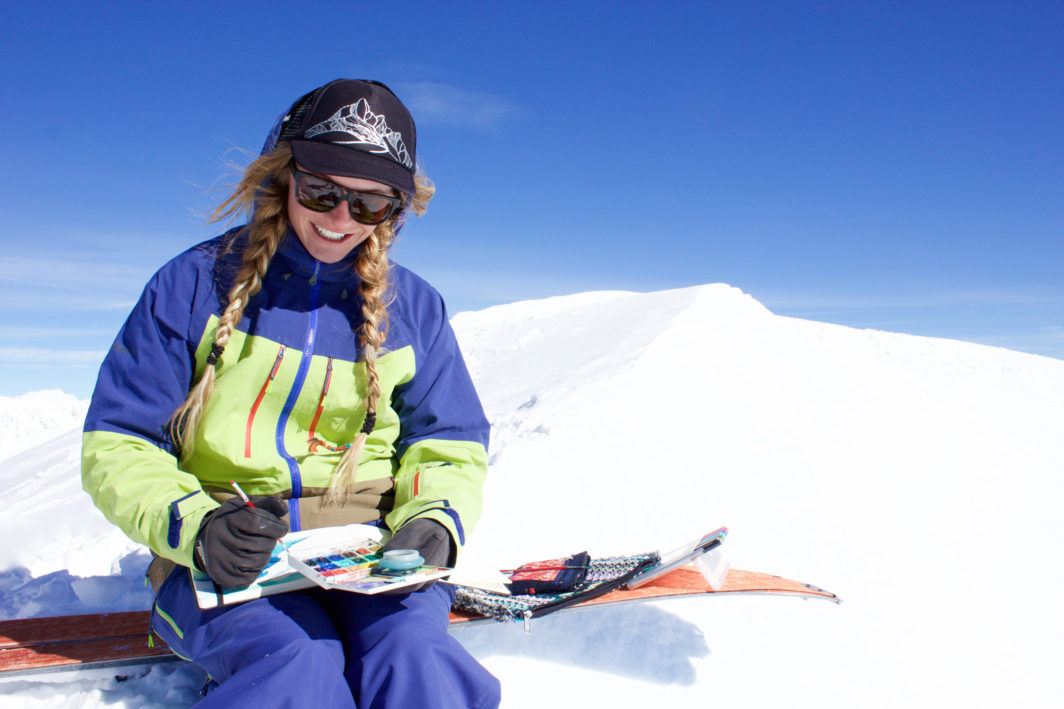 A Die-Hard Skier's Ode to Slowing Down
There's an embarrassingly daunting four hundred vert left to the summit. We slog through a foot of dense, sun-saturated, week-old, mercifully stable powder. I'm out of breath and my calves are yelling at me beneath a massive swath of oppressively blue, hot sky. I cringe when my hip flexer seizes up as a crashing realization washes over me; this is only my fifth day touring this season . I stretch for a moment and brush that panicked thought aside, hobbling after the speck that is my friend Sarah, who unlike me is effortlessly dancing up the mountain.
---
"I USED TO BE A SKIER WHO COUNTED. I COUNTED DAYS SPENT ON SNOW, VERTICAL FEET SKINNED, LAPS TAKEN, THE HEIGHT OF CLIFFS DROPPED, AND ELEVATION GAINED."
---
Doused in sweat, a brusque wind drenches me in chills as I crest the summit ridge. I drink in the majestic cirque unfolding in every direction from our perch. Sarah and I layer up, giddily extracting watercolor sets and brushes from the depths of our packs, buzzing with excitement at our impending masterpieces. Half an hour later, we are shivering, vigorously rubbing gloved hands together between brushstrokes, our paints freezing, our faces grinning at the absurdity of painting in the middle of winter on top of a mountain.
If you'd told me at this time last season that I'd have fewer days of skiing under my belt than eclipses in a century, I would have gawked at you with horrified, tear stung eyes, unable to fathom such an atrocity. Yet here I am, sneaking in a rare day of skiing, giving up a lap to paint, happy as a clam. Between building my business as a professional artist, an endless mysterious sickness, and ski boots that are determined to destroy my ankle, I have managed to rack up fewer days this winter than in a single month of seasons past. Despite the seemingly bleak reality of a die hard skier not actually skiing, I am grateful for the perspective, patience, and opportunities this season has so kindly given to me.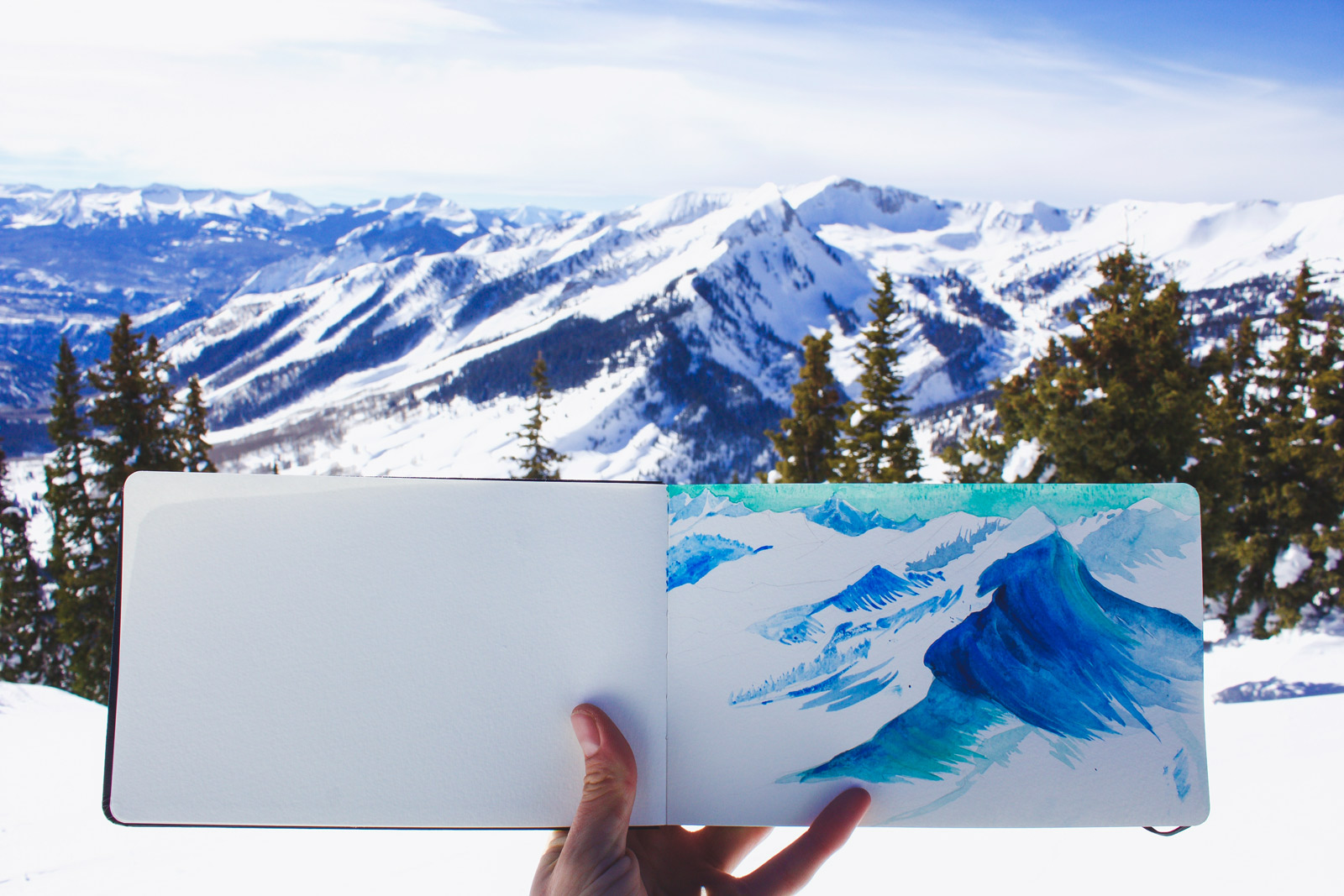 I used to be a skier who counted. I counted days spent on snow, vertical feet skinned, laps taken, the height of cliffs dropped, and elevation gained. The modern human is now also blessed with the ability to worry about how many people "like" our adventures, furthering the quantification of outdoor recreation. Somehow though, the quantity of these statistics fails to translate to quality of time or happiness accrued.
Somewhere beneath it all, we know how special skiing is. Fitness is a luxury: leisure time is magical: skiers are some of the luckiest people on earth . Within all those 200+ day seasons, it was easy to feel the pang of fear that comes from missing out on some grand adventure.
Holding up an unfinished work.
With the advent of social media, that thought haunted my every turn. I feel content and liberated by a sub 30 day winter; I'm thrilled by my transformation from anxiety stricken at not having an epic everyday, to grateful for the precious times I can simply breath mountain air.
I hold up the meager start of my painting in front of the landscape I am trying to capture. My mountain is a bit inaccurate and rather crooked, and the application of pigment has been fragmented from my water freezing. At second glance I realize the texture manifested from our absurd painting conditions is kind of awesome. Desperately cold but brimming with happiness, Sarah and I toss paints and notebooks into packs along side our skins, and glide to the edge of our bowl. As I air onto the slope, I gather speed, arcing fast turns beneath a radiant blue sky, issuing whoops of joy from the depths of my lungs. From behind an ancient, gnarled pine draped in electric green lichen, I watch Sarah safely descend. Below, as we giggle through boot-top turns side by side in low angle aspens, numbers and gnarlyness seem like a laughable goal compared to the incomprehensible happiness that arises from what makes me come alive, from painting, spending time with friends, and skiing, to this gloriously imperfect powder.
---
"DESPITE THE SEEMINGLY BLEAK REALITY OF A DIE HARD SKIER NOT ACTUALLY SKIING, I AM GRATEFUL FOR THE PERSPECTIVE, PATIENCE, AND OPPORTUNITIES THIS SEASON HAS SO KINDLY GIVEN TO ME."
---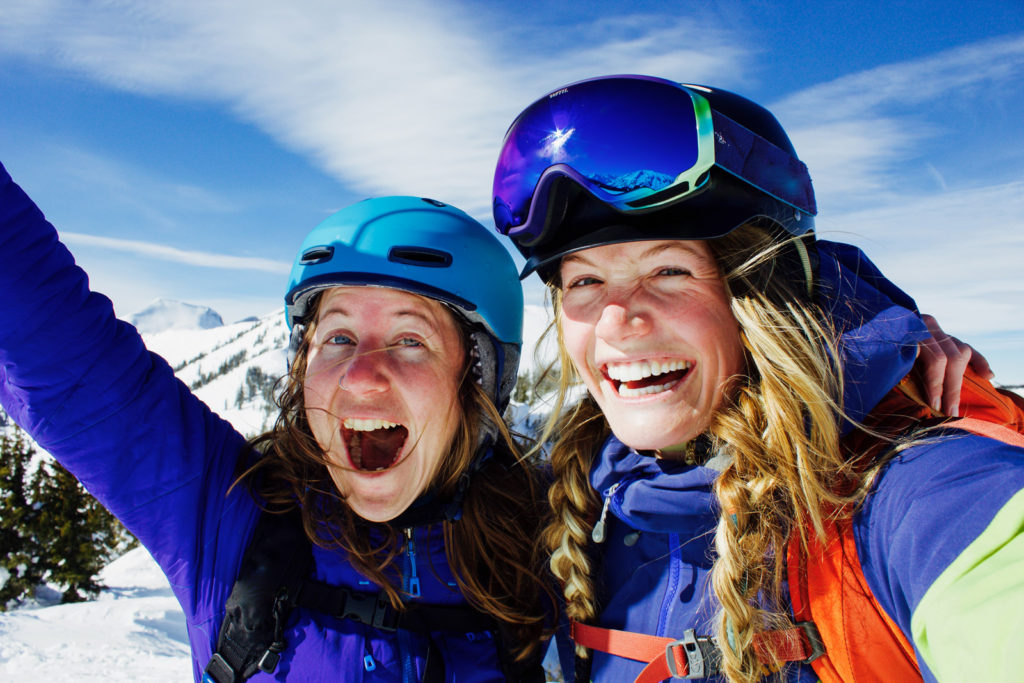 As we drop onto the road, Sarah and I embrace each other, minds blown by how lucky we are. My face cracks into an impossibly wide smile, knowing this gem of a day will linger in my heart for years to come.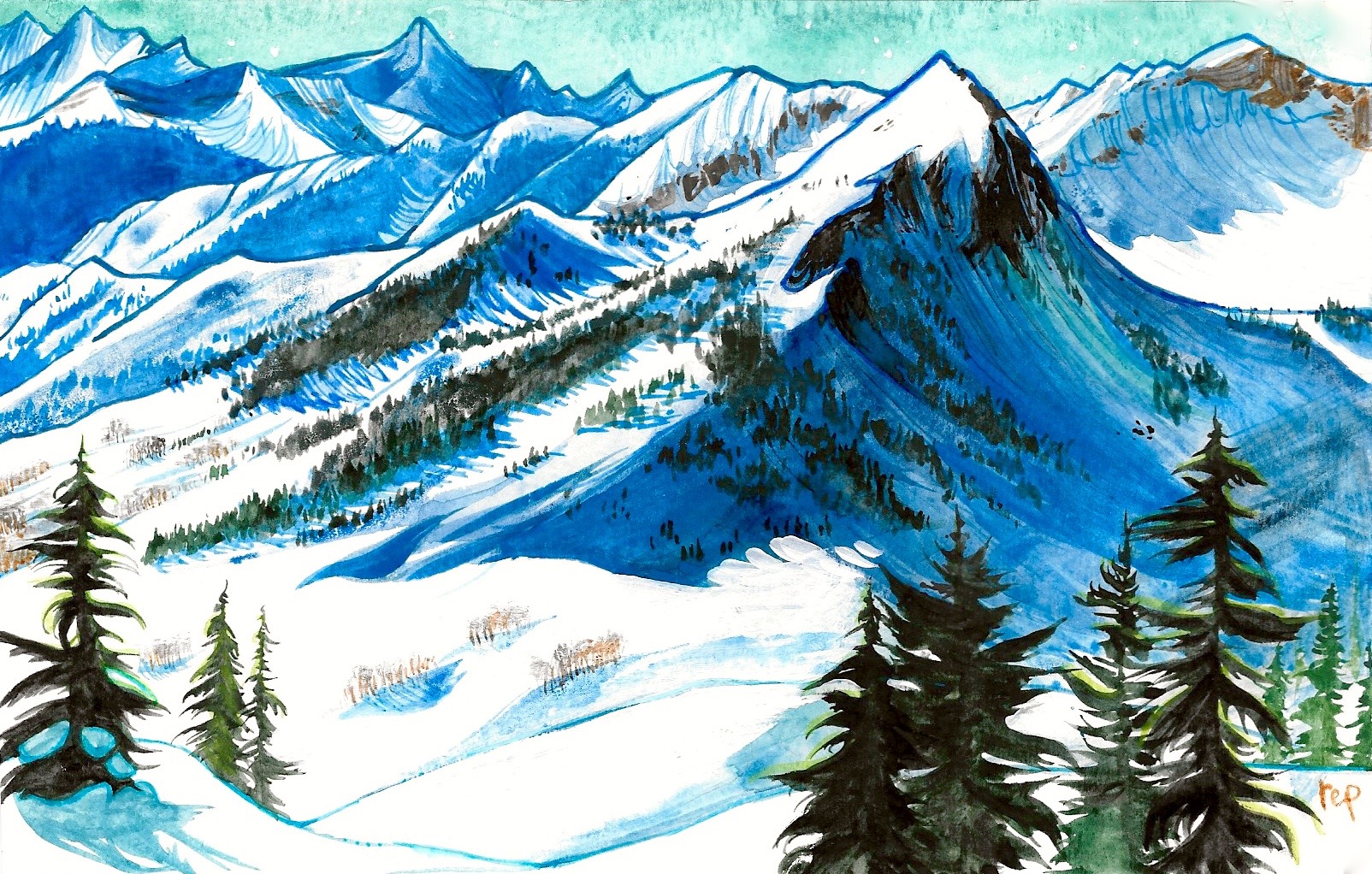 Photography by Sarah Uhl – an illustrator based out of Carbondale, Colorado. Her whimsical mountain art can be seen at www.sarahuhl.com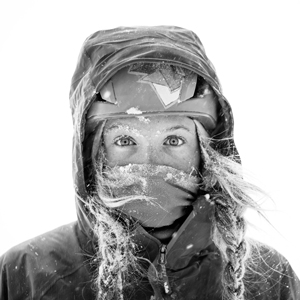 ---
---
Born and raised in Montana, Rachel began ski touring when she was six years old. Skiing and a passion for painting drive Rachel to explore Greater Yellowstone Ecosystem and places like Japan, Alaska, and the Canadian Rockies. When she's not skinning around Montana and getting way too excited about how beautiful everything is, she can be found painting in her studio or working on some massive mountain landscape mural. In the warmer months, Rachel can be found mountain biking, climbing, painting in the backcountry, and living out of her van. She is featured in an IMAX movie about the National Parks, is a full time artist, and loves teaching kids how to paint and ski.