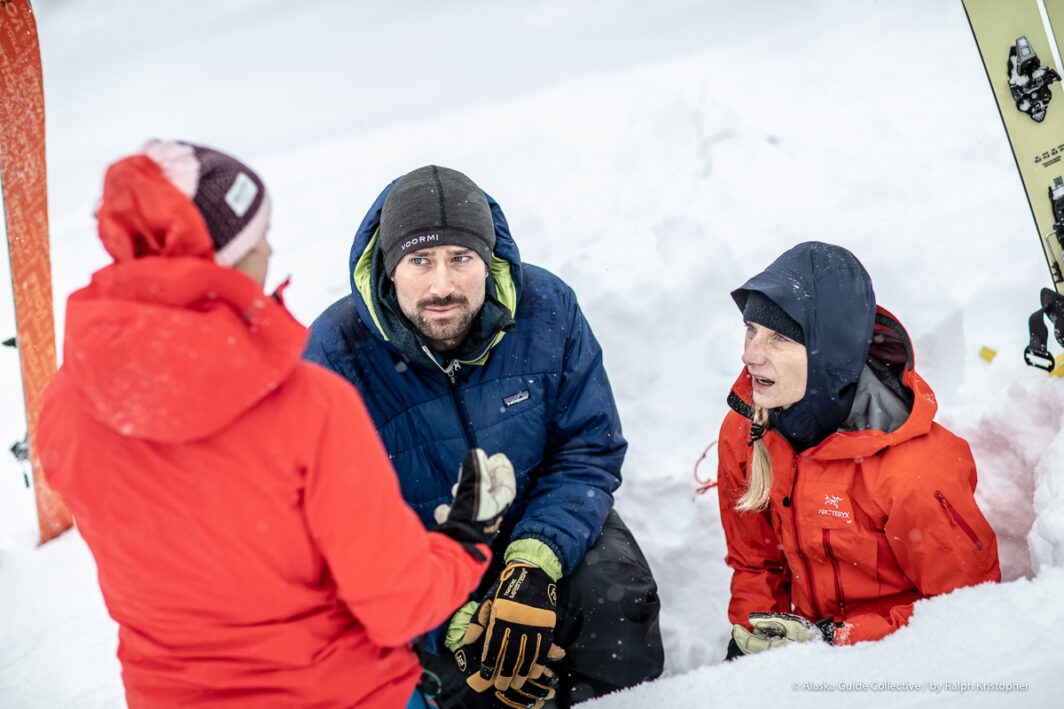 Rec vs Pro Avalanche Education in the US
As some of us are getting early season turns, I bet we're all amped for a full-on winter! We now move into our fourth winter season with avalanche education in the United States split into 2 tracks: recreational and professional. Here are my thoughts on this change and the current course structure.
Make a Plan
Like having a plan to vote, you should have a plan for your avalanche education. This is also the time of year when you should gather your partners to practice rescue. In case you have an accident, those skills need to be second nature. We should be inspecting safety gear, checking if our transceiver's software version is up to date and our minds should be embracing the uncertainty of avalanches. 
I see great value in the current avalanche education model for everyone involved. There's an equal gain for the recreational backcountry user, paid professionals, and those paying for professionals (guides, avalanche course instructors, ski resorts and driving roads).
Recreational
The Rec 1 is essentially unchanged from the old "Level 1." A Rec 1 course is the first phase to complete for anyone who travels in winter mountain environments. The only difference is, now a stand-alone one day Avalanche Rescue Course (ARC) should be taken in conjunction with your Rec 1. An ARC is required for a Rec 2.

The Rec 2 really is the main change. Personally, I find it a refreshing upgrade for students' goals and learning outcomes. Instead of spending time on documentation and data pits with thermometers and all, instructors have been able to adjust the curriculum to teach the tools for better decisions while out having fun in the backcountry. The Rec 2 is one of the best things to ever happen in the industry.
Professional
Paperwork, SWAG codes and a deeper understanding of applying data to decisions are for professionals. There used to be the "Level 3" or the "AvPro." Now the Pro 1 is like an equivalent to an old L3-minus and the Pro 2 is like an equivalent of an old L3-plus. As someone who gets paid to work in the avalanche industry, you should want to make sure you meet the current minimum standard. As someone who is on the receiving end of what professionals do, you should want to know that person meets the minimum standard. Just ask yourself, do you want a guide who has not gone through the training or who has maybe even failed the rescue drill exam being responsible for digging you out of an avalanche?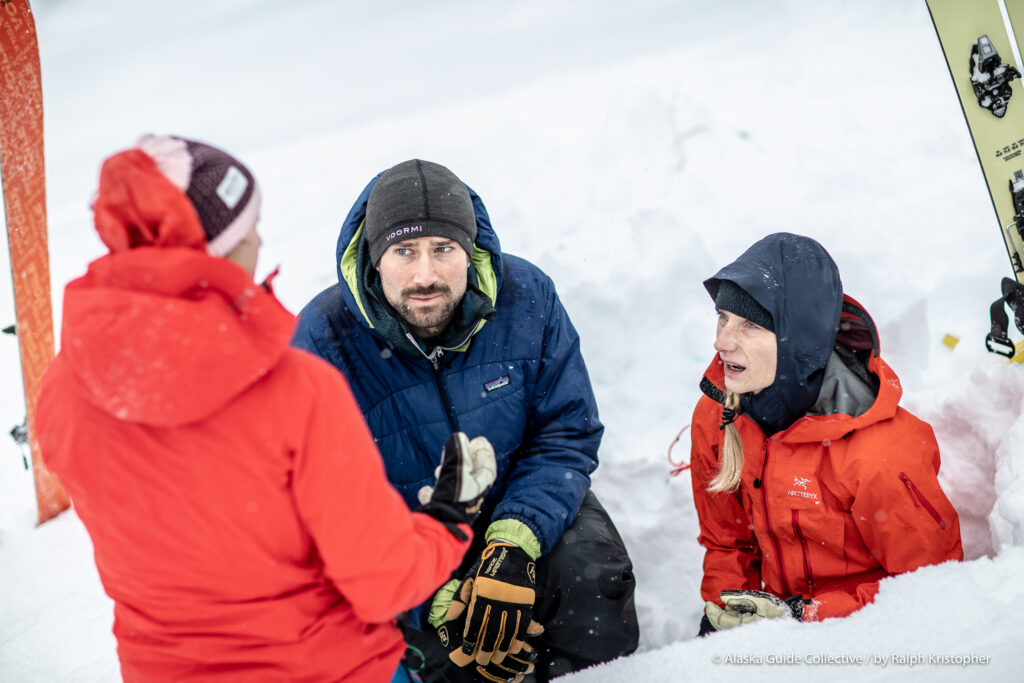 Rec vs Pro Avalanche Education Flow
Currently, I see two hurdles with the new flow. First, I'm all about the full-day stand alone Avalanche Rescue Course. However, it has come with logistical scheduling problems, for my company at least. For those who travel to take a course, it's hard to make two separate weekend courses happen in the same season. I would like to be able to stack the rescue course the day before our Rec 1. However, logistically it just hasn't worked out for our schedules.
Second, as it currently stands, you can take a Rec 1 and then go into the Pro 1. This is an enormous jump. Unless you are bringing years of self-achieved learning and experience, it is recommended to take a Rec 2 before Pro 1. You want to be prepared for the advanced nature of the course and confident that you can pass the exams.
Certificates vs Certifications
The overarching difference between the Rec vs Pro avalanche education courses is receiving a "Certificate of Completion" versus a "Certification". Lots of guides and industry workers used to be able to work in the industry with the old regular Level 2 which did not have any kind of pass/fail component. For recreational courses, you receive a "Certificate of Completion" simply attending each day. For professional courses, you are examined on several different components and if you fail to pass, then you do not receive a "Certification".
Avalanche education is never ending; if you think you are done learning then that is the perfect time to quit working in the industry. However for some, the Pro 1 might be the end of formal classes. If you want to become a ski or mountain guide, you will have to complete your Pro 2. A Pro 2 certification is required before even applying for guide exams.
When and wherever in the US you decide to take a course just make sure the organization is an American Avalanche Association approved course provider. They provide the guidelines and oversee the legitimacy of the provider. Alaska Avalanche School, Alaska Guide Collective, American Avalanche Institute, AIARE and Silverton Avalanche School are some examples of approved course providers.
For those who have taken courses in the past, a lot has changed. It's recommended to take a current course or hire an instructor for a refresher course. To those who are wanting to get into the backcountry, a humble approach to the subject is encouraged. Let the realization sink in now that a long-lived life in the backcountry requires patience.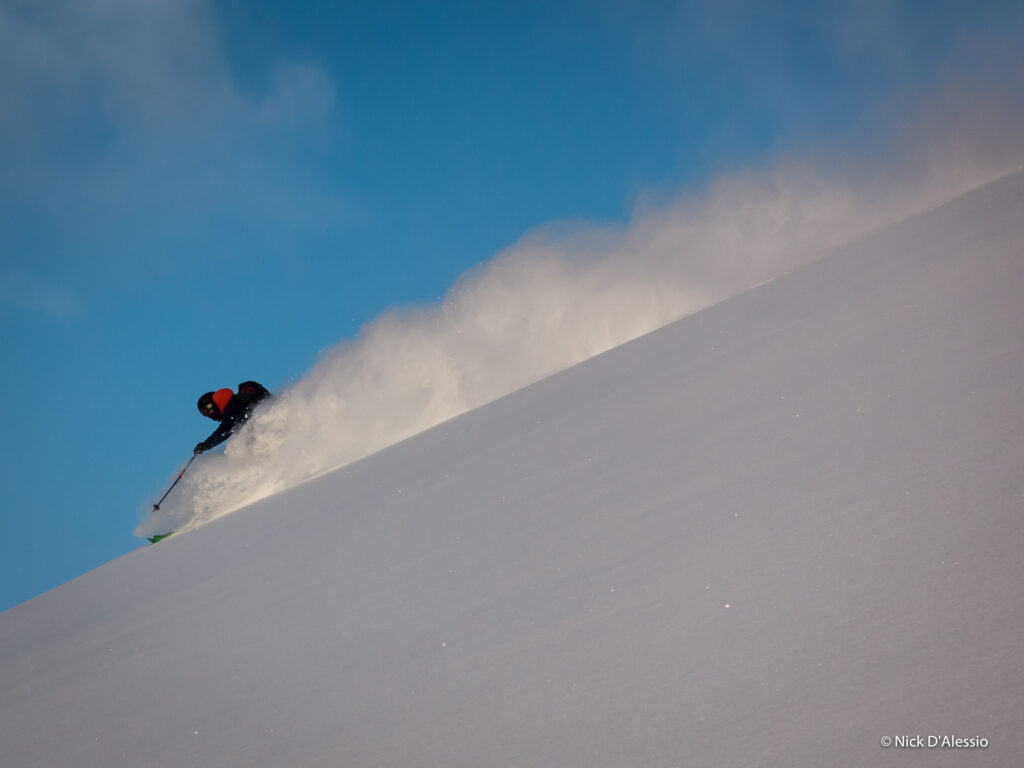 ---
About The Author
Nick D'Alessio is making the turn into his 11th season teaching avalanche courses. He is an American Avalanche Association Professional Course Instructor. The phenomenon of snow along with the fascination of decision-making keeps him committed to continuing to try to understand the avalanche game in order to educate his community.
---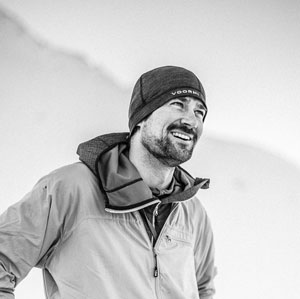 ---
---
Born and raised in New Hampshire, Nick began climbing and skiing mountains as soon as he could walk. His drive for wild places brought him to Alaska in 2007 and he never left. As an AMGA Certified Ski Guide, Nick teaches avalanche courses, guides backcountry skiing and ski mountaineering trips all over Alaska's great mountain ranges. His career has become his lifestyle and he wouldn't have it any other way. When not working, Nick is taking his enthusiasm deeper into the hills and rivers on personal trips. Nick loves to share his knowledge about safe mountain travel and looks forward to sharing his passion for the mountains with you.