Voile TTS Binding - Tour LT
608-147-T-M-LT
$369.00
Description
---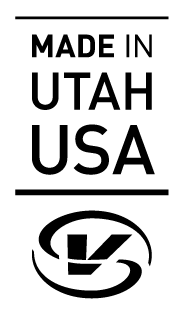 Simple. Solid. Backcountry. These words are no mere tagline, they are a list of requirements.
No matter your chosen target, be it an excursion into deep and unknown wilds or a pleasant jaunt down a familiar country road:you rely on your gear to get you there
and back again.
(And again. And again.)
Introducing the Voile TTS Binding, with a stainless steel construction and six-hole mounting pattern that is equal to the demands of our 40 year history. Packaged with our time-proven steel rods and spring-loaded cartridges, the TTS is a new spin on a proven winner. And "light is right!" Each pair clocks in at an impressive 1.13kg, making it the obvious choice for go-far telemark pioneers.
Not only does the Telemark Tech System shed serious weight for your uphill excursions, it also makes the most of your prowess on descent. Active or Neutral wire positions... Stiff or Tour cartridges... the immediate spring engagement of its underfoot wire makes for a powerful and responsive ride in anything you and old ma' nature decide to throw at it.
Includes dual height heel elevators.
WIRE POSITION IS FIXED ONCE MOUNTED.
CONFIRM YOUR BOOT SOLE LENGTH (BSL) FOR DESIRED WIRE POSITION USING THE SIZE GUIDE.
Specs
Part Number : Medium 608-147-T-M-LT

| | |
| --- | --- |
| Color | Grey |
| BSL (mm) Neutral Position | 305-335 |
| BSL (mm) Active Position | 320-350 |
| Weight (lbs/kg) | 2 lbs 8oz/1.13kg/pr. |
| Riser Height | 20mm |
| Dual Height Elevators | 65mm/100mm |
| Flex/Performance | Moderate |
| Material | Heat treated stainless steel |
Product Reviews
There you have it. Voila.
Near perfection. Look no further; this is it. The ideal backcountry ski binding is the Voile TTS Tour LT. I am the stereotype:150 lbs/ 5'10"- ish, white-dude, gearhead, bigfoot (333mm boot). Easy to clip-in, easy to use heel risers, easy transition to ski-mode. Not sure how long the plastic side-lever on the toeclip will last, though. I just broke the plastic lever on my other TTS bindings from a different manufacturer last Friday; five miles from the truck. I made it out alive to write this review. Also to say that I heard a rumor that Scarpa is developing a (fingers crossed) three-buckle Tech boot soon, too. Mmmm, more gear.
7 of 7 customers found this helpful.
Was this helpful?
UPC
---
Medium: Part No: 608-147-T-M-LT UPC: 759948916224