Voile Switchback X2 Telemark Binding
608-130
$349.00
Description
---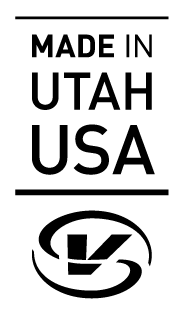 If Sondre Norheim could have skied the
Voilé X2 Telemark Binding
, he might never have left the mountains of Norway for the flatlands of North Dakota.
The X2 sums up 35 years of telemark binding innovation and evolution from Voilé. One of the hallmarks of that body of work is our consistent abandonment of the use of flexible (and breakable) cables. Stranded wires may be great for moving electrons, but for transferring turning forces to a ski, our own tenet of rigid coiled springs, steel rods and spring-loaded cartridges has more than proven itself over time.
In 2007, we took a cue from the randonnée world and introduced the now-legendary,
Voilé Switchback
, a telemark binding with a foolproof, free-pivot option that greatly facilitates climbing. (And does so with the simple flick of a ski pole.)
Built on the success of the Switchback, the X2 is a beefier, more-active, binding—but still an uphill wonder. And wrapped up in a sleek, minimalist design that a Scandinavian would admire and that lives up to a Voilé credo: Less is ALWAYS more.
Optimized for maximum power transfer, the X2 is augmented with stiffer cartridges, a much-longer toe plate and a boot pivot point relocated 26mm to the rear. The happy result is a powerful binding with superb downhill performance and the added efficiency of much-easier uphill travel. With regard to the latter, the X2 and Switchback, as well as our 3-Pin Hardware, all feature dual-height climbing elevators.
When you reach the top of your toil, just "switch back" to the X2's downhill mode, and you'll soon be making turns that would even make Sondre jealous.
Not compatible with the Voilé Release Kit.
Sold as a pair.
Benefits
---
Toe plate lengthened for more boot contact and new Hardwire cable position for more power.

Stiffer cartridge springs by 25%.

Full-wrap around stainless steel toe plate without rivets.

Enclosed design eliminates ice build-up.

Lightest weight available, 3.2 lbs/1451.5g/pair.

Appropriate riser height, 25mm.

Time tested Hardwire heel assembly instead of braided cables.

Includes dual height heel elevators +65mm/100mm.

Free-pivoting

Ideal for Off-Piste
Specs
Part Number : Short Rod 608-130-10

| | |
| --- | --- |
| Color | Black |
| Boot Size (Mondo Point) | 24-26.5 |
| ~~ | |
| Boot Sole Length (mm) | 273-322 |
| Boot Size (US) | 5-8.5 |
| Weight(lbs/kg) | 3 lbs-2oz/1.42kg/pr. |
| Riser Height | 25mm |
| Dual Height Elevators | 65mm/100mm |
| Flex/Performance | Aggressive |
| Material | Heat treated stainless steel |
Part Number : Standard Rod 608-130-20

| | |
| --- | --- |
| Color | Black |
| Boot Size (Mondo Point) | 27-31 |
| ~~ | |
| Boot Sole Length (mm) | 305-350 |
| Boot Size (US) | 9-13 |
| Weight(lbs/kg) | 3 lbs-2oz/1.42kg/pr. |
| Riser Height | 25mm |
| Dual Height Elevators | 65mm/100mm |
| Flex/Performance | Aggressive |
| Material | Heat treated stainless steel |
Product Reviews
I love it !!!
Dany Rivard
01/31/2022
Verified Buyer
I love it, the best of both world!! The Voilé UltraVector Backcountry with the Switchback X2 binding is a perfect match with my Leather Alico Double Ski Boots…, a Big Thumbs-up!!!
Was this helpful?
Great Backcountry Bindings
Chris Freeland
08/31/2021
The Voile Switchback X2 bindings are great in the backcountry. They are easy to switch between walk and ski.
Was this helpful?
Simple, Solid, Reliable
These do everything I need from a tele binding.
Was this helpful?
Quintessential tele binding
I don't drop my knee too much anymore but these have been a reliable binding anytime I dust off the tele skis for the season. The cartridge resistance is perfect for me and is just simply reliable. No complaints, only praise.
Was this helpful?
Boot size issue
Ted Clifton
04/05/2021
Verified Buyer
I purchased and received the standard size x-2 bindings, and they were too large for my size 9.5 boots. I have 2 pairs of the switchback bindings which fit fine. My boot length is 312mm, but when I called voile, they had me measure from the three pin line which is 302, just under the minimum. This issue could be corrected with some additional text on the sizing choices.
Thank you for the input, Ted. Three pairs of X2 bindings, eh? That sounds like a 5 star review ;) We will clarify on our pages that not all boot manufacturers publish BSL based on the same specifications (this is obviously outside our control).
Was this helpful?
Works for light duty too!
Laneha Everett
01/16/2021
Verified Buyer
I got these because I needed to replace my bindings due to out of production parts on my old ones. I was worried they would be too heavy duty and would get in the way of just normal cross country skiing. Nothing big mountain- just roads, some smaller hills, variable terrain and breaking trail on light duty metal edge waxless skis. But they work great!! Not using these bindings with plastic boots, just some 75mm boots I had used with my other bindings. Happy with this. I bought the full spare parts kit for taking with me. Looks easy to work on. Love that these are made in the USA.
Was this helpful?
Any angle travel
When a ski trip will include miles of flats with multiple passes and varied terrain I grab my Karhu XCD Guides with the Swichback bindings. This setup has allowed me to explore the varied terrain of Yellowstone Park with confidence and makes for great powder turns when the opportunity presents itself. Huge respect to Voile for continuing to make gear for telemark skiers and three pinners.
6 of 6 customers found this helpful.
Was this helpful?
Awesome
Matt Fithian
01/04/2020
Verified Buyer
These bindings are legit. They are very stable when executing a telemark turn. Having two climbing risers at two difference heights is great for varying terrain while climbing uphill. They have big platforms for your boot to fit in, for more binding to boot contact which always for a controlled turn. Tour mode is effortless to walk in. Tour to ski mode is very user friendly and quick. Make sure ice is cleaned out of the system when locking down tour to ski mode. I enjoy these bindings.
4 of 4 customers found this helpful.
Was this helpful?
UPC
---
Short Rod: Part No: 608-130-10 UPC: 759948813011
Standard Rod: Part No: 608-130-20 UPC: 759948813028