Voile 3-Pin Cable Telemark Binding
601-BK
$145.00
Description
---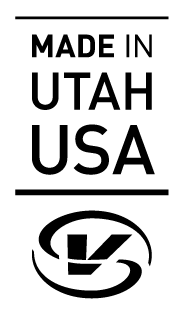 Before the advent of compression spring cartridges, telemark binding designs relied on
expandable
springs to compensate for the rise in the heel when turning. Such springs were typically used in conjunction with some sort of flexible cable.
Enter the
Voilé 3-Pin Cable Telemark Binding
. Introduced in 1989, the name is a bit of a misnomer. As with all Voilé tele bindings, there really is no cable in the conventional sense. Instead, a pair of long, rigid, coiled springs with hooks and a locking heel piece complete the necessary toe-to-heel loop. The springs expand ever so slightly with each telemark turn and can be easily adjusted on the heel end. It's a design that has stood the test of time, and still is very popular with skiers who prefer the comfort and flex of leather and softer-plastic telemark boots.
The so-called "cable" assembly hooks to a bomber toe piece akin to that of the Voilé Hardwire 3-Pin. Similarly, it can be removed to facilitate climbing and reattached for making turns.
At 1 lb, 13 oz. per pair, the Voilé 3-Pin Cable binding weighs in like a featherweight and performs like a middleweight. And if it ain't broke, don't fix it.
Sold as a pair.
Benefits
---
Ability to ascend without cables / descend with cables

3-pins as backup

Compatible with light boots (leather or 2 buckle plastic boots)

Ideal for Light Touring


Specs
Part Number: 601

| | |
| --- | --- |
| Color | Grey |
| Weight (lbs/kg) | 1 lb. 13 oz./0.81kg./pr. |
| Flex/Performance | Moderate |
| Material | 6061-T6 Tempered Alum |
Product Reviews
Time tested classic
Noriko Okamoto
08/30/2021
These bindings may not be your first choice for resort skiing with 4 buckle boots, but they shine for multi day back country touring combined with two buckle boots. Very light weight yet reasonable controllability. Time tested master piece!!
1 of 1 customers found this helpful.
Was this helpful?
a little bit of everything
Tour across Yellowstone? Check! Tele turn you way back from a fire tower? Check! The Birkie? Check! Leathers to synthetics, there really isn't a better choice for 3-pin skiing. I like to keep the heel strap on me for that extra control when you top out and need to drop onto a frozen lake in the BWCA or when you decide to hit some powder off the backside of groomed nordic trails.
Was this helpful?
Bliss
Todd
01/11/2021
Verified Buyer
I've been skiing with this binding for 30 yrs. Combined with a releasable, Ive done everything from groomers on the east coast to fourteeners in Colorado. No other bindings system gives me the torque control in my heel the way these do. Thank you Voile 🙏
4 of 5 customers found this helpful.
Was this helpful?
Pin head for life!!!
Cody
12/31/2019
Verified Buyer
Simple, solid, classic. I absolutely love this binding. I use it on a Rossi BS 90 with a rossi BC12 synthetic boot. For exploring rolling terrain there is nothing better. It tours like a champ and there is nothing better for meadow skipping. Nothing that can break on this binding, it is absolutely reliable and bomb proof. I keep this ski/binding combo in the truck all winter long. I put in in with my winter shovel. When the shovel cant get you unstuck you go for a ski, and hope it melts a little, if it stays stuck just ski home.
8 of 8 customers found this helpful.
Was this helpful?
UPC
---
Part No: 601-BK UPC: 759948913674