Voile 3-Pin Cable Traverse Telemark Binding
602-BK
$195.00
Description
---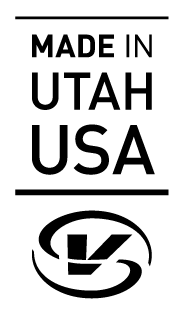 The
Voile 3-Pin Cable Traverse Telemark Binding
bridges the gap between our Hardwire 3-Pin and 3-Pin Cable bindings. It is an ideal binding for skiers who enjoy long touring days over moderate terrain with occasional steep pitches and prefer softer-plastic or leather boots.
The toe piece is essentially the same as that of the Hardwire 3-Pin, being robustly constructed of the same 6016-T6 aluminum and tempered steel toe bail. The 3-Pin Cable Traverse employs a similar, but slightly-lower, heel pad than the Hardwire 3-Pin, but, likewise, offers dual-height climbing elevators. By contrast, 3-Pin Cable Traverse makes use of our time-honored, cable springs, rather than rods and cartridge springs, and drops 11 ounces of weight, per pair, in the process.
Unlike the Voilé 3-Pin Cable binding, the 3-Pin Cable Traverse mounts to a ramped 10mm riser. (All Voilé risers are pre-drilled with a 4-hole pattern that is standard in the industry.) This moderate shim still provides good leverage for tipping the ski without scraping the toe piece, as well as better purchase into the ski core, itself.
Versatility on a diet. That's the 3-Pin Cable Traverse.
Sold as a pair.
Benefits
---
Ability to ascend without cables / descend with cables

3-pins as backup

Compatible with light boots (leather or 2 buckle plastic boots)

Ideal for Light Touring


Specs
Part Number: 602

| | |
| --- | --- |
| Color | Grey/Black |
| Cable Spring Length | 8" |
| Boot Size (US) | Up to size 13 US Mens (purchase the 9" or 10" for larger boots) |
| Weight (lbs/kg) | 2 lbs. 2 oz./.998kg/pr. |
| Riser Height | 10mm |
| Heel Pad Height | 18mm |
| Dual Height Elevators | 55mm/75mm |
| Ramp angle for boot rocker | 3 degrees |
| Flex/Performance | Moderate |
| Material | 6061-T6 Tempered Aluminum |
Product Reviews
Biologist
Have used these bindings for years and still doesn't disappoint. The best binding for me that I have used to cover varied terrain and still be able to cut turns wherever appropriate.
Travis Wyman
01/30/2023
Verified Buyer
Was this helpful?
Voile 3-Pin Cable Traverse Tele Binding
Tried & True. Where it all began for me. I have skied these bindings for many years and have never been let down by this setup. Once I found this binding, I have not skied another binding. Until I won a pair of Switchbacks at a Utah Avalanche Forecast Center fundraiser. Thanks for making a great "old school" binding.
Scott Ruster, Lift Builder
08/31/2021
Was this helpful?
Classic 3 pin
Paired with T2's and V6 BC for a BC powder setup. Unhook the cable for the approach. Switch boots to ski, throw the cable over the heel and ready to go. 3 pin still has its place.
scales
08/30/2021
Verified Buyer
Was this helpful?
Great binding for XCD
I've used this binding on wider XCD skis with both light plastic boots (Scarpa T4) and leather boots -- it works well with both. This binding has an advantage over the regular 3-Pin Cable in that it includes a riser that uses four screws for the toe piece vs. three screws w/o the riser -- a potential advantage in binding retention. It also has two heel riser heights vs. one for the regular 3-Pin Cable.
7 of 7 customers found this helpful.
Was this helpful?
UPC
---
Part No: 602-BK UPC: 759948913681