Voile HD Mountaineer 3-Pin Telemark Binding
202HD-BK
$70.00
Description
---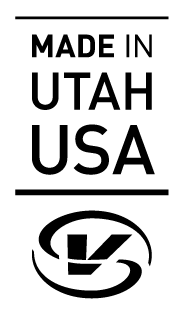 The
Voilé HD Mountaineer 3-Pin Telemark Binding
. Despite the ridiculously-long name, it's as simple as a telemark binding can get: A 75mm Nordic Norm toe piece that mounts directly to the the ski and a barebones heel pad.
But wimpy, it ain't. The toe box is constructed of 5052-H32 aluminum and machined almost identically as our 3-Pin Cable bindings. The three-level toe bail meets exactly the same specs as our other 3-Pin offerings and promises to take a licking and keep on clicking.
Obviously, its a binding that is more suited to covering distance than making turns. And it thrives when its snuggled up against the duckbill of a leather boot.
But hey, Mike Hattrup loves it. How 'bout that?
Benefits
---
Simple

Lightweight

Idead for Rolling Terrain


Specs
Part Number: 202HD-BK

| | |
| --- | --- |
| Color | Red |
| Weight (lbs/kg) | .965lbs/0.44kg/pr. |
| Flex/Performance | Neutral |
| Material | 5052-H32 Alum |
Product Reviews
Bulletproof
Solid reliable equipment. Worry free and worth every penny!
Was this helpful?
All you need...
I cannot be bothered to 'upgrade' to a heavier and more expensive Tele binding— I just stay true to the humble binding of 3 pins. I use these at the resort on E99's, Tua Toute Neige's, KarhuSupremes, and Fischer 88's. They are just fine on my Altai Hok's, as well. They handle hard pack and powder, too. As I age, I find that I prefer my T4 and T2 plastic boots over leather on the groomers, but contrary to what everyone tells me, my humble 3 pin bindings work just fine with T2 boots. Sure, I have to hone technique on every run, but that is why I ski.
6 of 7 customers found this helpful.
Was this helpful?
Old habits are hard to break
I've skied on all kinds of bindings, but I cannot stop skiing on a scaled , metal edged skis with three pin bindings. There is nothing that replicates the simplicity and ease or use of a three pin boot and three pin binding. Tip of the hat to Voile for making a modern, beautiful aluminum binding that I've relied on for years and that my 6 year old is learning to love in the hills today.
4 of 5 customers found this helpful.
Was this helpful?
Simple. Solid. Reliable.
Simple. Solid. Reliable. Lightweight. Can't imagine a better 3-pin binding.
Was this helpful?
Incredible and simple binding
Jeffrey Montgomery
01/14/2020
Hello ski touring friends. If you desire to use a simple, reliable and inexpensive binding; then I can't endorse this selection enough. My most memorable ski turns in deep snow and big terrain have been on these bindings. Although the tele turn is facilitated by this binding so is the alpine turn. Also, although the design may have never intended the following use, I have also had many great resort days on these bindings. Like all things "techi" there are lots of options for both telemark and AT bindings. I use the comparison of running shoes and marathons. You can spend big and say it can only be done in complex shoes. Or you can buy a great pair of racing flats, focus on form and compete a PR marathon. Mounted on a Voile pattern base ski, one can create an incredibly lightweight, simple and efficient approach to ski touring. Side note, this combination is also perfect for shuffling the little ones around a ski resort. One caution is forcing your turn can stress the pins causing rounding and a condition that may force a ski to come off. Spend $70, mount direct to a ski and go. I don't think you will regret the choice.
5 of 6 customers found this helpful.
Was this helpful?
UPC
---
Part No: 202HD-BK UPC: 759948914732