Voile HyperVector BC Skis - Discontinued Graphics
5305
Retail Price:
$795.00
Discount:
30%
$556.50
ATTENTION: These skis are intended to be used with AT bindings.
Voile HyperVector BC Skis - Discontinued Graphics mounted with telemark bindings or quiver killers are not covered under Voile factory warranty.
Description
---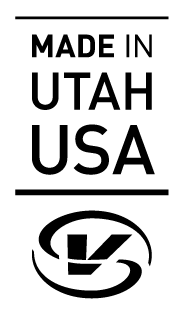 When heading deep into winter wilderness, you must choose your tools wisely—versatility is key: and the Voile HyperVector BC has that in spades. Can it do everything the HyperVector can, like climb and descend steep terrain, float through powder and carve hard pack? It sure can, but also it provides a clear answer to the dilemma when faced with terrain that is neither up nor down. No longer do you have to vacillate between stopping and putting your skins on or attempting, energy sapping, side-stepping/ herringbone technique to get over a short climb or flat section—you just kick-and-glide your way past the obstacles.

The traction pattern on the Voile HyperVector BC doesn't replace your skins entirely; it just gives you another —very efficient— option when faced with gentle climbs, rolling terrain, long traverses and meadows.

Sure, you may feel a little drag on some descents. But, the versatility you get from a pair of skis that weight less than 6lbs (≤177cm)— you'll be kicking yourself for not trying them sooner.


Construction
---
Paulownia / Double Carbon / BC
Full-Perimeter Steel Edge
Two lengths of 2mm steel with inset teeth wrap the full perimeter of the ski. Each section meets at the outermost points of the tip and tail, and is painstakingly hand-bent to ensure a precise layup.
Anti-Ice Topsheet
Exceptionally durable polyamide, with an irregular texture that slows the accumulation of snow and allows easy removal of snow and ice build-up when the approach is long and/or conditions are freezing.
Double Reinforced Binding Mounts
Heel and toe mounting areas are double-reinforced to prevent binding pull out.
Voile Carbon-Weave x2
Two layers of our proprietary carbon fiberglass regulate the ski's flex without an impact on bonding strength.
Laminated Paulownia Wood Core
The lightest wood core offered in our line, with an impressive strength to weight ratio. Paulownia provides the ideal foundation for building a lightweight touring ski.
Traction Pattern Base
For the backcountry skier who must continually make long approaches over rolling terrain, Sharpscale traction base is a godsend. It may sap a little of the ski's downhill speed, but negotiating far fewer skin transitions may be worth it.
Sintered Black Base
This ski passes on the base graphics for the sake of an ultra-high molecular density base; making for faster downhill performance and greater wear/impact resistance.

Many claim that a black base increases a ski's maximum speed. Something about "snow melting faster," which apparently has the effect of "increasing lubrication." Sounds pretty nice, right? Of course, we don't really know if it's true... Regardless, you can rest assured that your p-tex repairs will be seamless after your day spent breaking the sound barrier.

Anti-Ice Topsheet

Reinforced Binding Mounts

Voile Carbon-Weave

Laminated Paulownia Wood Core

Voile Carbon-Weave

Rubber Foil
Full-Perimeter Steel Edge

Traction Pattern Base

Camber Profile
---
Early-Rise Camber

Dimensions
Length (cm): 154

| | |
| --- | --- |
| Tip Width (mm) | 119 |
| Waist (mm) | 90 |
| Tail Width (mm) | 105 |
| Radius (m) | 16.5 |
| Pair Weight (lbs.oz./kg) | 4lbs 8oz /​ 2.04kg |
| Suggested Skier Weight Range (lbs-kg) | 90-140 41-64 |
| ~~ | |
Length (cm): 164

| | |
| --- | --- |
| Tip Width (mm) | 123 |
| Waist (mm) | 92 |
| Tail Width (mm) | 108 |
| Radius (m) | 18.0 |
| Pair Weight (lbs.oz./kg) | 5lbs /​ 2.28kg |
| Suggested Skier Weight Range (lbs-kg) | 110-150 50-68 |
| ~~ | |
Length (cm): 171

| | |
| --- | --- |
| Tip Width (mm) | 127 |
| Waist (mm) | 94 |
| Tail Width (mm) | 111 |
| Radius (m) | 18.5 |
| Pair Weight (lbs.oz./kg) | 5lbs 7oz /​ 2.46kg |
| Suggested Skier Weight Range (lbs-kg) | 110-150 50-68 |
| ~~ | |
Length (cm): 177

| | |
| --- | --- |
| Tip Width (mm) | 130 |
| Waist (mm) | 96 |
| Tail Width (mm) | 114 |
| Radius (m) | 19.5 |
| Pair Weight (lbs.oz./kg) | 5lbs 11oz /​ 2.58kg |
| Suggested Skier Weight Range (lbs-kg) | 120-190 54-86 |
| ~~ | |
Length (cm): 184

| | |
| --- | --- |
| Tip Width (mm) | 133 |
| Waist (mm) | 98 |
| Tail Width (mm) | 116 |
| Radius (m) | 20 |
| Pair Weight (lbs.oz./kg) | 6lbs 4oz /​ 2.83kg |
| Suggested Skier Weight Range (lbs-kg) | 140+ 64+ |
| ~~ | |
UPC
---
154cm: Part No: 5305-154-1819 UPC: 759948914305
164cm: Part No: 5305-164-1819 UPC: 759948914312
171cm: Part No: 5305-171-1819 UPC: 759948914329
177cm: Part No: 5305-177-1819 UPC: 759948914336
184cm: Part No: 5305-184-1819 UPC: 759948914343