Voile Women's HyperCharger Skis - Discontinued Graphics
5211
Retail Price:
$795.00
Discount:
30%
$556.50
ATTENTION: These skis are intended to be used with AT bindings.
Voile Women's HyperCharger Skis - Discontinued Graphics mounted with telemark bindings or quiver killers are not covered under Voile factory warranty.
Description
---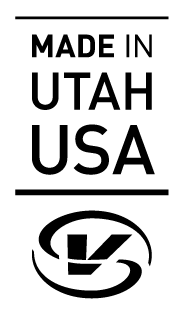 The Voile Women's HyperCharger evolution can be traced all the way back to the beginning of our current ski line. An Engineering Eve, if you will. It shares the same shape and profile as the Voile Women's SuperCharger — the ski that inspired our entire line Charger and Vector skis. This isn't a women's ski that came about as an afterthought. It is the genesis.

While the Women's HyperCharger shares the same downhill performance as the Women's SuperCharger, the construction has evolved into the hyper-light realm. With a paulownia wood core and more carbon fiber added, the Women's HyperCharger sheds hundreds of grams per pair—while still maintaining the Voile standard of durability and strength.

This is a women's backcountry ski that: eats up switchbacks on the climb, deftly navigates the tightest trees, shreds open bowls and charges down big mountain lines. The Women's HyperCharger is so good, we made a men's version.


Construction
---
Paulownia / Double Carbon
Full-Perimeter Steel Edge
Two lengths of 2mm steel with inset teeth wrap the full perimeter of the ski. Each section meets at the outermost points of the tip and tail, and is painstakingly hand-bent to ensure a precise layup.
Anti-Ice Topsheet
Exceptionally durable polyamide, with an irregular texture that slows the accumulation of snow and allows easy removal of snow and ice build-up when the approach is long and/or conditions are freezing.
Double Reinforced Binding Mounts
Heel and toe mounting areas are double-reinforced to prevent binding pull out.
Voile Carbon-Weave x2
Two layers of our proprietary carbon fiberglass regulate the ski's flex without an impact on bonding strength.
Laminated Paulownia Wood Core
The lightest wood core offered in our line, with an impressive strength to weight ratio. Paulownia provides the ideal foundation for building a lightweight touring ski.
Sintered Black Base
This ski passes on the base graphics for the sake of an ultra-high molecular density base; making for faster downhill performance and greater wear/impact resistance.

Many claim that a black base increases a ski's maximum speed. Something about "snow melting faster," which apparently has the effect of "increasing lubrication." Sounds pretty nice, right? Of course, we don't really know if it's true... Regardless, you can rest assured that your p-tex repairs will be seamless after your day spent breaking the sound barrier.

Anti-Ice Topsheet

Reinforced Binding Mounts

Voile Carbon-Weave

Laminated Paulownia Wood Core

Voile Carbon-Weave

Rubber Foil
Full-Perimeter Steel Edge

Sintered Base

Camber Profile
---
Early-Rise Camber

Dimensions
Length (cm): 154

| | |
| --- | --- |
| Tip Width (mm) | 125 |
| Waist (mm) | 99 |
| Tail Width (mm) | 112 |
| Radius (m) | 17.6 |
| Pair Weight (lbs.oz./kg) | 4lbs 9oz /​ 2.08kg |
| Suggested Skier Weight Range (lbs/kg) | 90-140 41-64 |
| ~~ | |
Length (cm): 164

| | |
| --- | --- |
| Tip Width (mm) | 133 |
| Waist (mm) | 102 |
| Tail Width (mm) | 118 |
| Radius (m) | 18 |
| Pair Weight (lbs.oz./kg) | 5lbs 5oz /​ 2.42kg |
| Suggested Skier Weight Range (lbs/kg) | 110-150 50-68 |
| ~~ | |
upc
---
154cm: Part No: 5211-154-1819 UPC: 759948914237
164cm: Part No: 5211-164-1819 UPC: 759948914244