Voile V8 Skis - 165cm
5603-165-1718
Retail Price:
$695.00
Discount:
30%
$486.50
ATTENTION: Voile V8 Skis - 165cm mounted with quiver killers are not covered under Voile factory warranty.
Description
---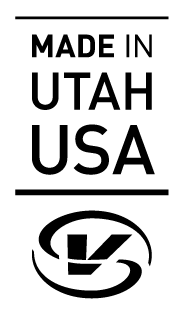 Brawny, yet agile. Obese, yet svelte. Floatable, yet carvable. A list of ridiculous ironies and superlatives could go on and on, but one thing is for certain: The Voilé V8 is the ultimate fun hog.

We're not just blowing our own horn here. That's what the testers from Backcountry, Powder and Freeskier Magazines all said, too.

The V8's ultra-wide shovel, tapered tail and perfect amount of sidecut all add up to an incredibly stable ride in deep powder, without sacrificing the maneuverability needed for skiing in tight places. And, of course, our signature Voilé Hybrid Rocker shines in the mix, as well.

Sounds great, but you may be thinking that a ski this burly must also weigh in like an Abrams Tank. Not so, think again. The V8's lightweight Aspen core and carbon-fiber construction keep its weight to a minimum. (The actual amount even surprises us.)

Deep in the backcountry or deep in powder at the resort, the V8 gives skiers an amazing platform to conquer almost any terrain and condition. And in keeping with our motto to keep things simple and not mess with a good thing, we see no reason to change anything on the V8 for 2015-16. Period.


Also see our lightweight "Hyper" version of this ski: Voile Hyper V8


Construction
---
Aspen / Single Carbon
Full-Perimeter Steel Edge
Two lengths of 2mm steel with inset teeth wrap the full perimeter of the ski. Each section meets at the outermost points of the tip and tail, and is painstakingly hand-bent to ensure a precise layup.
Anti-Ice Topsheet
Exceptionally durable polyamide, with an irregular texture that slows the accumulation of snow and allows easy removal of snow and ice build-up when the approach is long and/or conditions are freezing.
Reinforced Binding Mounts
Heel and toe mounting areas are reinforced to prevent binding pull out.
Triaxial Fiberglass
Triaxial fiberglass increases dimensional stability along three axis.
Laminated Aspen Wood Core
The hardest wood core we employ, Aspen provides a smooth/damp ride on hardish conditions and more readily takes the abuse when things get out of hand.
Voile Carbon-Weave
Our proprietary carbon fiberglass regulates the ski's flex without an impact on bonding strength.
Sintered Black Base
This ski passes on the base graphics for the sake of an ultra-high molecular density base; making for faster downhill performance and greater wear/impact resistance.

Many claim that a black base increases a ski's maximum speed. Something about "snow melting faster," which apparently has the effect of "increasing lubrication." Sounds pretty nice, right? Of course, we don't really know if it's true... Regardless, you can rest assured that your p-tex repairs will be seamless after your day spent breaking the sound barrier.

Anti-Ice Topsheet

Reinforced Binding Mounts

Triaxial Fiberglass

Laminated Aspen Wood Core

Voile Carbon-Weave

Rubber Foil
Full-Perimeter Steel Edge

Sintered Base

Camber Profile
---
Voile Hybrid Rocker

Dimensions
Length (cm) : 165

| | |
| --- | --- |
| Tip Width (mm) | 134 |
| Waist (mm) | 107 |
| Tail Width (mm) | 117 |
| Radius (m) | 16.6 |
| Pair Weight (lbs.oz./kg) | 6lbs 1oz / 2.75kg |
| Suggested Skier Weight Range (lbs-kg) | 110-150 50-68 |
Length (cm) : 171

| | |
| --- | --- |
| Tip Width (mm) | 138 |
| Waist (mm) | 110 |
| Tail Width (mm) | 120 |
| Radius (m) | 17.0 |
| Pair Weight (lbs.oz./kg) | 6lbs 15oz / 3.15kg |
| Suggested Skier Weight Range (lbs-kg) | 120-150 54-68 |
Length (cm) : 176

| | |
| --- | --- |
| Tip Width (mm) | 141 |
| Waist (mm) | 112 |
| Tail Width (mm) | 123 |
| Radius (m) | 17.3 |
| Pair Weight (lbs.oz./kg) | 7lbs 5oz / 3.31kg |
| Suggested Skier Weight Range (lbs-kg) | 120-190 54-86 |
Length (cm) : 181

| | |
| --- | --- |
| Tip Width (mm) | 143 |
| Waist (mm) | 114 |
| Tail Width (mm) | 124 |
| Radius (m) | 18.0 |
| Pair Weight (lbs.oz./kg) | 7lbs 12oz / 3.52kg |
| Suggested Skier Weight Range (lbs-kg) | 130-190 59-86 |
Length (cm) : 186

| | |
| --- | --- |
| Tip Width (mm) | 146 |
| Waist (mm) | 115 |
| Tail Width (mm) | 126 |
| Radius (m) | 18.4 |
| Pair Weight (lbs.oz./kg) | 8lbs / 3.63kg |
| Suggested Skier Weight Range (lbs-kg) | 140+ 64+ |
Length (cm) : 193

| | |
| --- | --- |
| Tip Width (mm) | 150 |
| Waist (mm) | 119 |
| Tail Width (mm) | 130 |
| Radius (m) | 20.4 |
| Pair Weight (lbs.oz./kg) | 8lbs 12oz / 3.97kg |
| Suggested Skier Weight Range (lbs-kg) | 150+ 68+ |
upc
---
165cm: Part No: 5603-165-1718 UPC: 759948913407
171cm: Part No: 5603-171-1718 UPC: 759948913414
176cm: Part No: 5603-176-1718 UPC: 759948909462
181cm: Part No: 5603-181-1718 UPC: 759948913438
186cm: Part No: 5603-186-1718 UPC: 759948913445
193cm: Part No: 5603-193-1718 UPC: 759948913452